Bello, barocco e superbo. È così che si presenta agli occhi dei visitatori il Duomo di Avellino.
Situato
nel punto più alto della città, l'edificio, conosciuto come Cattedrale
dell'Assunta, è il fulcro della religiosità del capoluogo irpino.
La sua costruzione risale al 1132, in
stile romanico e mantenne il suo aspetto originario fino alla fine del
Seicento, quando dopo alcune trasformazioni e restauri l'impianto
divenne in stile barocco.
La facciata
in marmo bianco e grigio in stile neoclassico, elegante e armoniosa, la
scala con balaustra in marmo e alabastro in stile tardo barocco, e le
tre porte in bronzo cesellato, fanno da sfondo al mio ootd.
I pantaloncini tecnici che si usano per allenarsi in bici
o al massimo per andare in palestra, da qualche mese sembrano
aver traghettato dal cassetto dei vestiti da workout verso l'armadio dei
pezzi più cool di stagione, con l'approvazione non solo dello streetstyle ma anche delle passerelle.
Sdoganato il loro primario ruolo "sport only", i cycling shorts
sono prontissimi alla stagione e si preparano agli abbinamenti più
inaspettati.
Per chi volesse provarci, sono essenzialmente due i filoni:
– quello casual, in combinazione con felpe e sneakers,
– quello chic, in cui spuntano sotto il blazer e prendono lo slancio grazie a tacchi vertiginosi.
E' la tendenza che riscriverà le regole dello stile, un po' come accadde con le
ugly sneakers alcune stagioni fa, creando – forse – un concetto di nuova
eleganza.
O siamo di fronte a una nuova fashion follia?
A me stuzzicano e mi invogliano a giocare con la moda e con lo styling.
Così, oggi, indosso l'ultimo audace trend della moda: li ho abbinati ad un classico blazer modello Chanel e un paio di sandali altissimi.
E voi?
Siete abbastanza coraggiose o no?
(Clicca
qui
,
qui
e
qui
per sapere come dare un boost ai tuoi prossimi outfit moda con un paio di leggings ciclista).
The Cathedral of Santa Maria Assunta is the Cathedral of the Diocese of Avellino.
Located right in the heart of the Irpinia city, exactly in the highest point of the old part.
The Cathedral is considered the greatest place of worship for Avellino people.
The citizens who consider it a symbol and a point of reference.
Built between 1132 and 1166, the Cathedral kept its original appearance until the end of '600 when it was restored in Baroque style and assumed many of the features that we find still today.
The Cathedral is accessed via a staircase, remained in Baroque style, on the right, however, we find the bell tower, whose lower part dates back even to Roman times.
This is the amazing backdrop of my ootd.
The classic piece of sports-cum-streetwear is a must-wear trend.
Now worn with statement slides or heels for maximum impact, cycling shorts are the versatile, tomboy alternative to feminine skirts and dresses – and they are a new cool-girl staple.
I tried to take the cycling shorts into more feminine territory pairing them with a classic Chanel blazer and a pair of heeled sandals.
What about you?
Are you bold enough to try it out?
Location:
Cathedral of the Assumption of the Virgin Mary – Avellino – Italy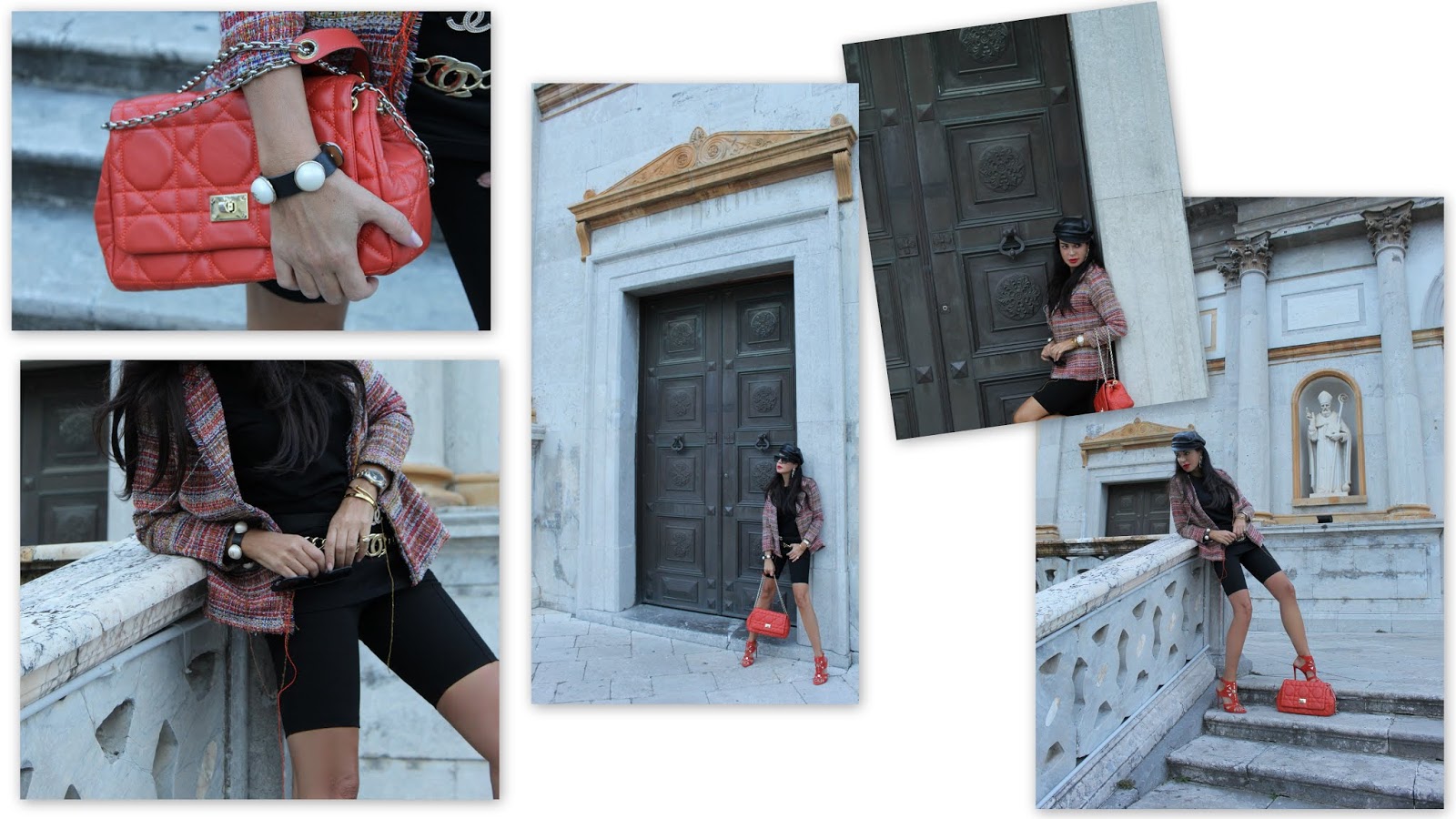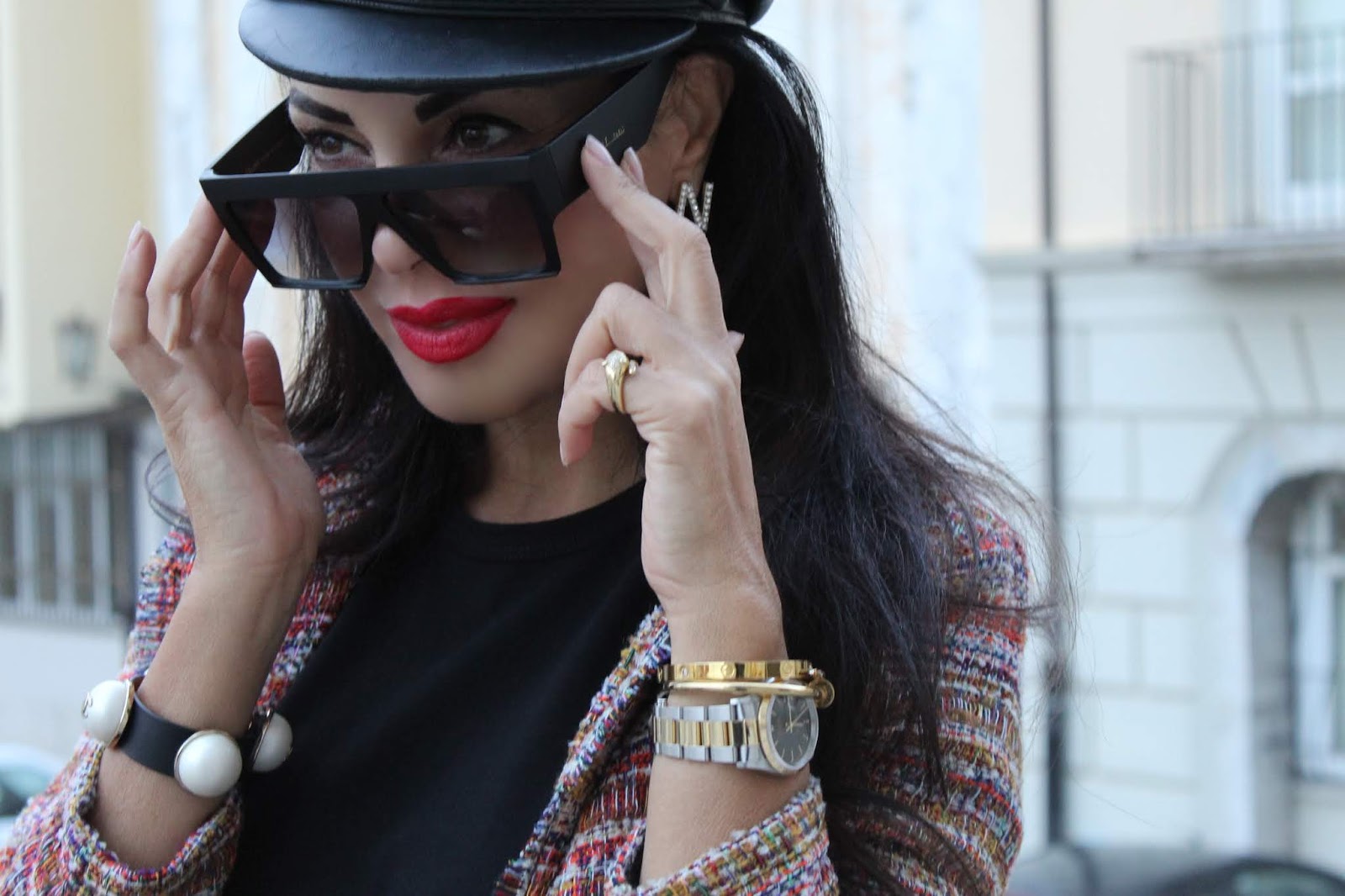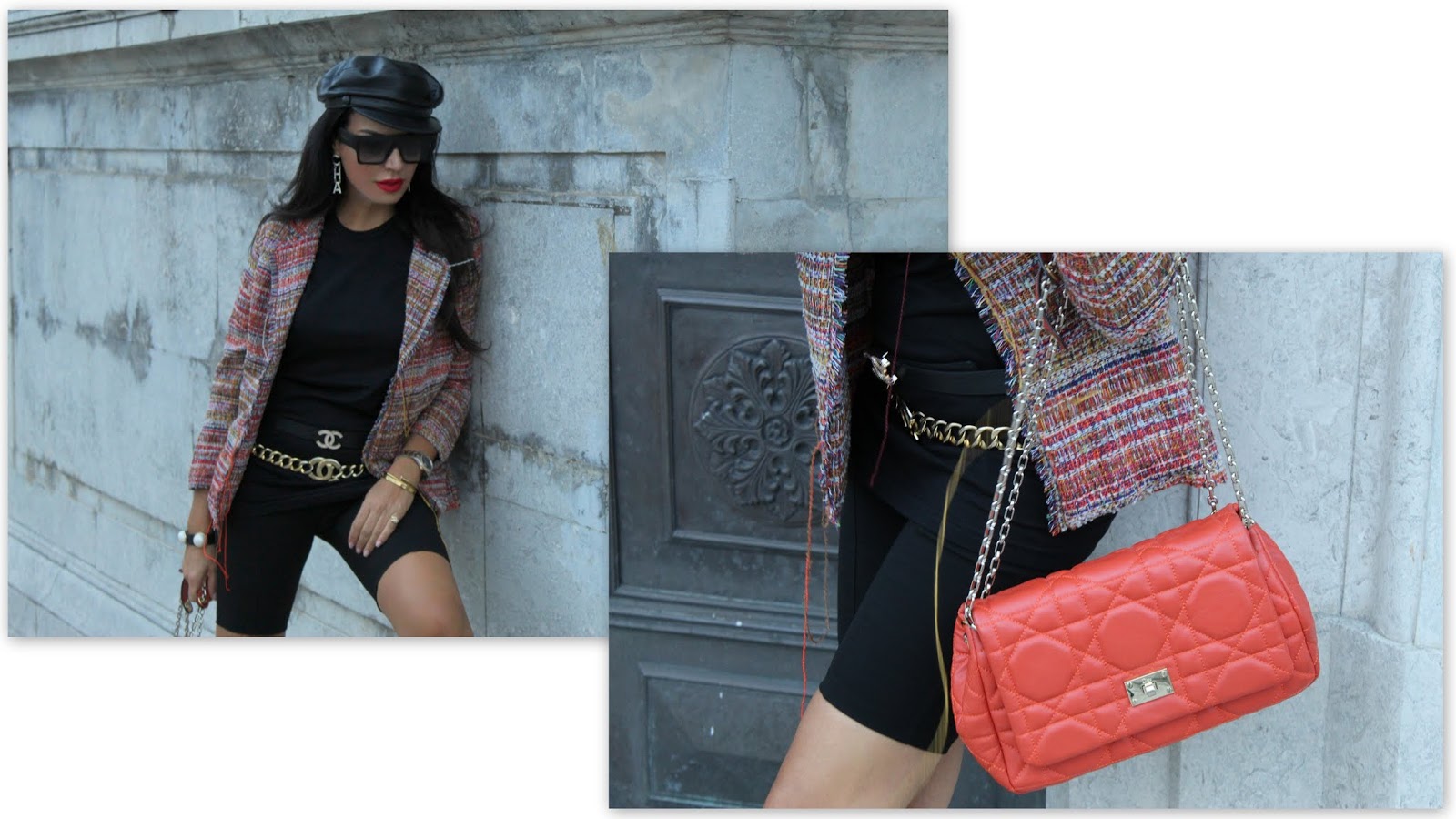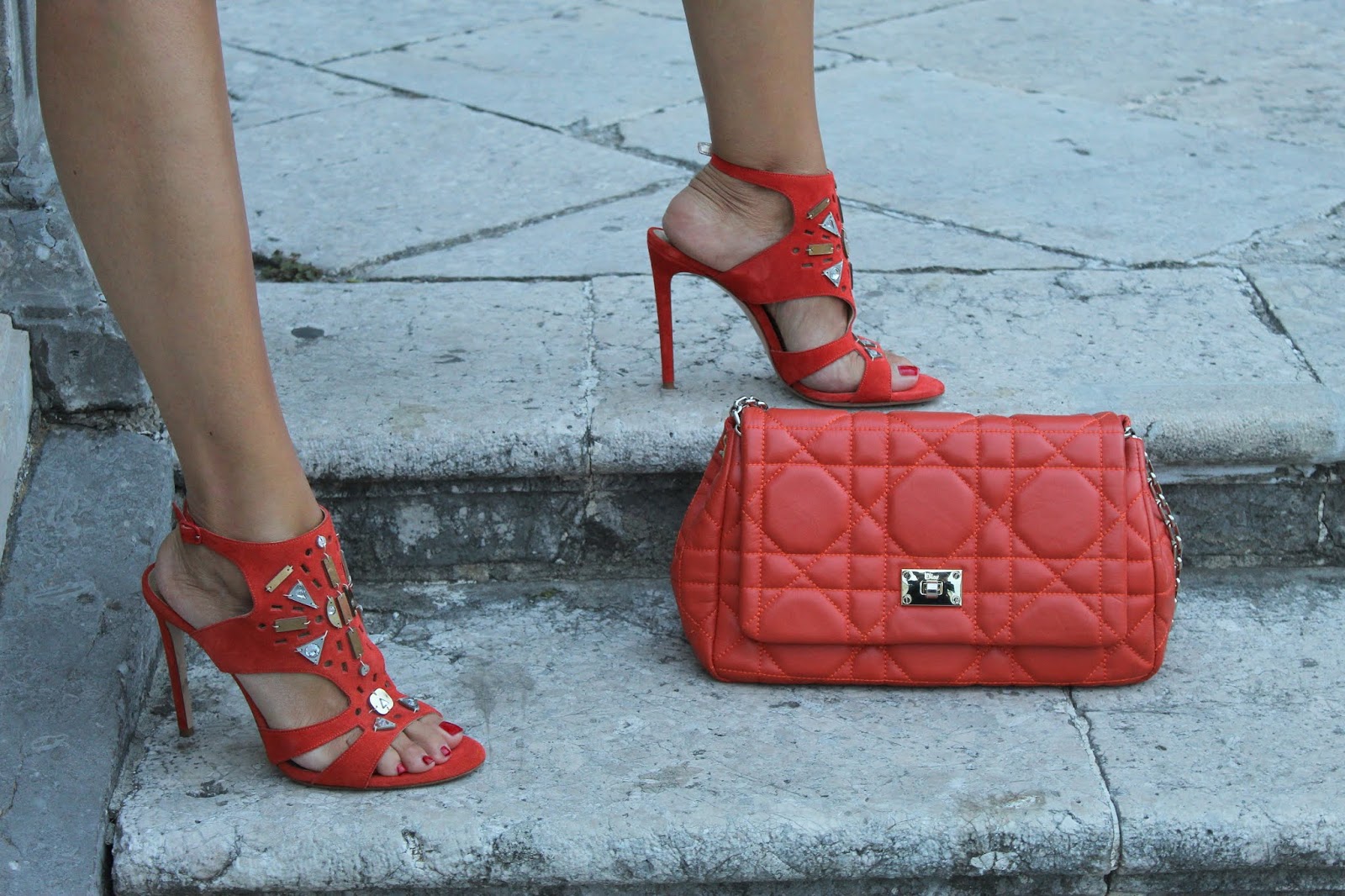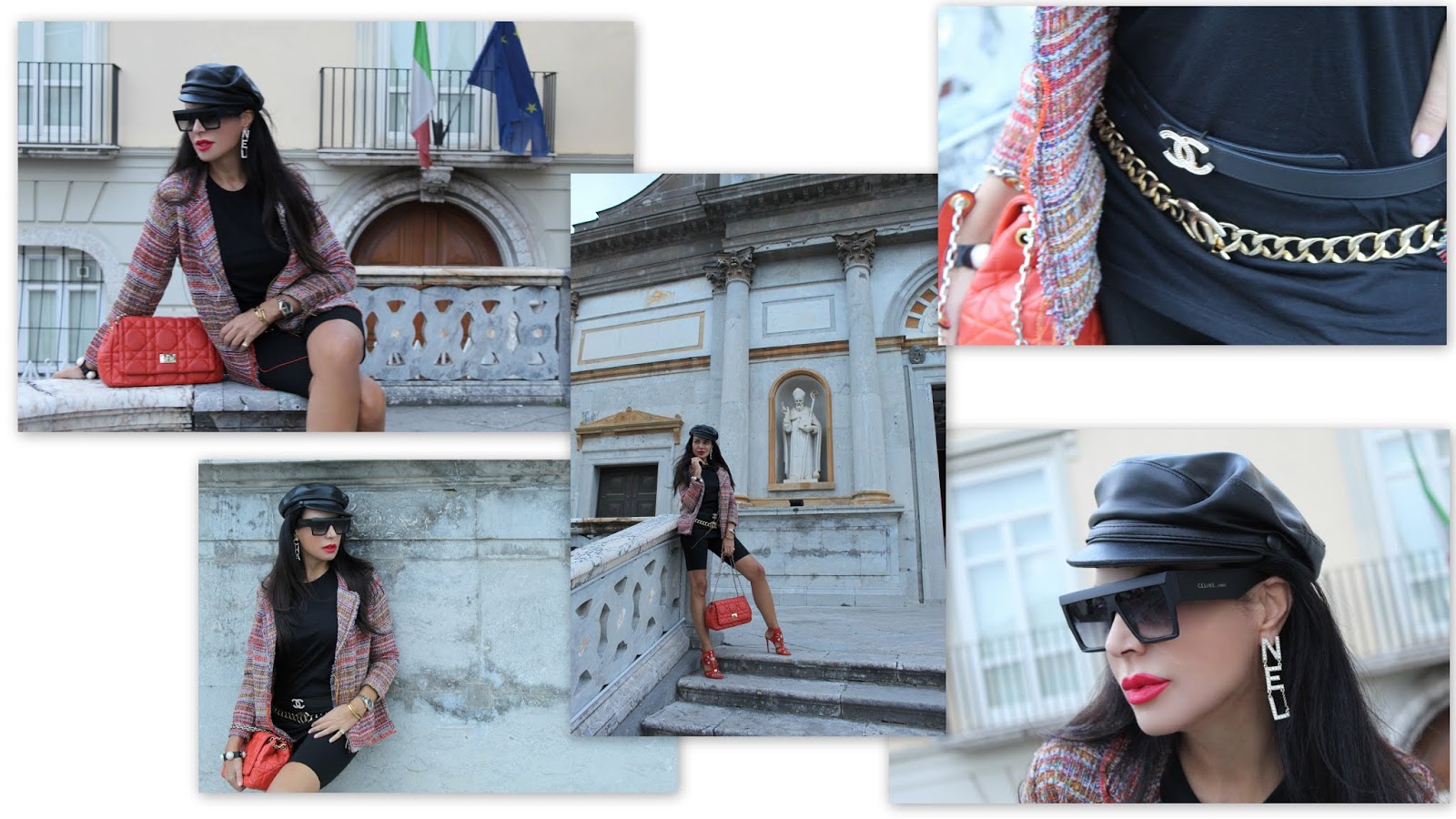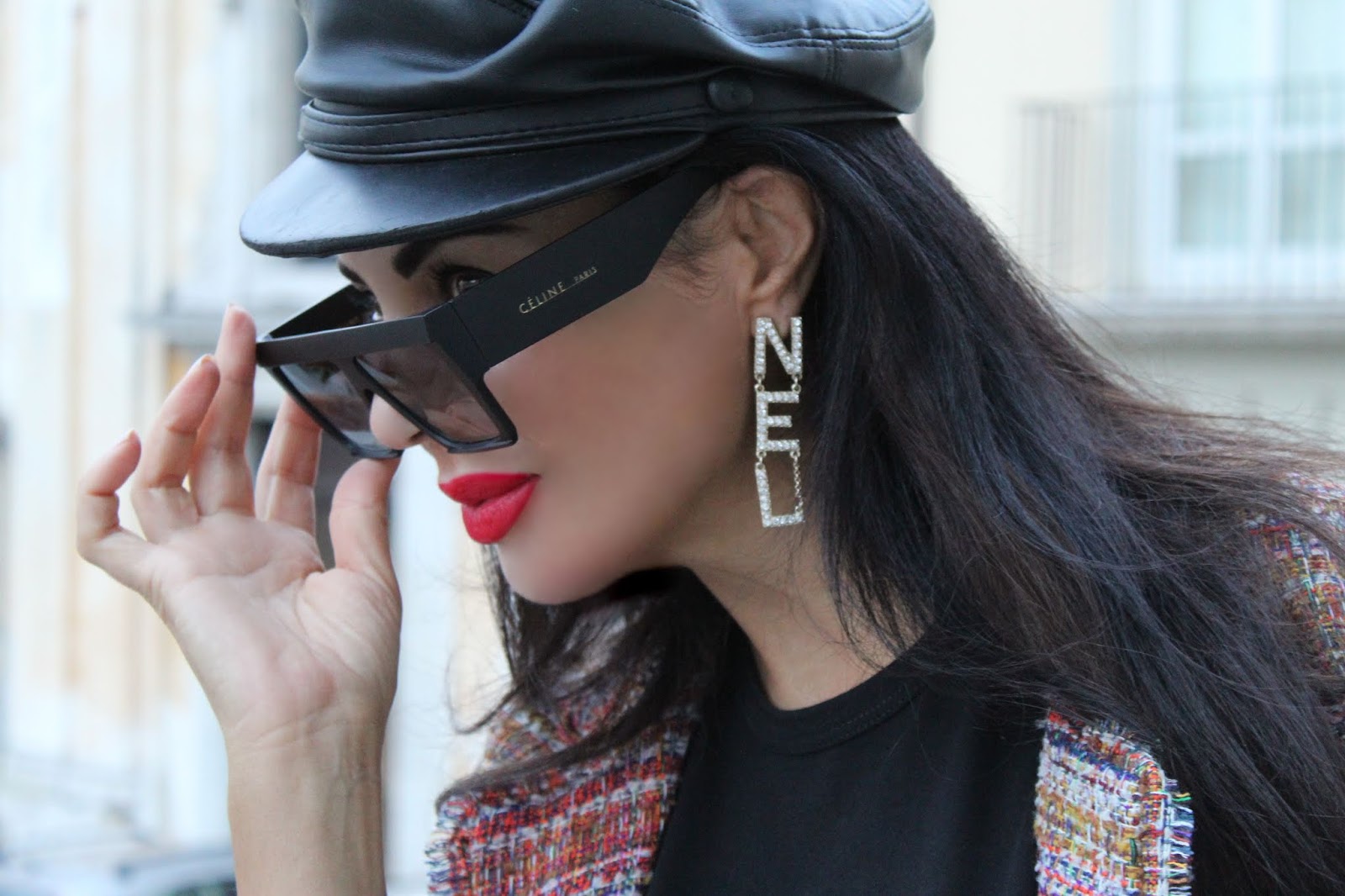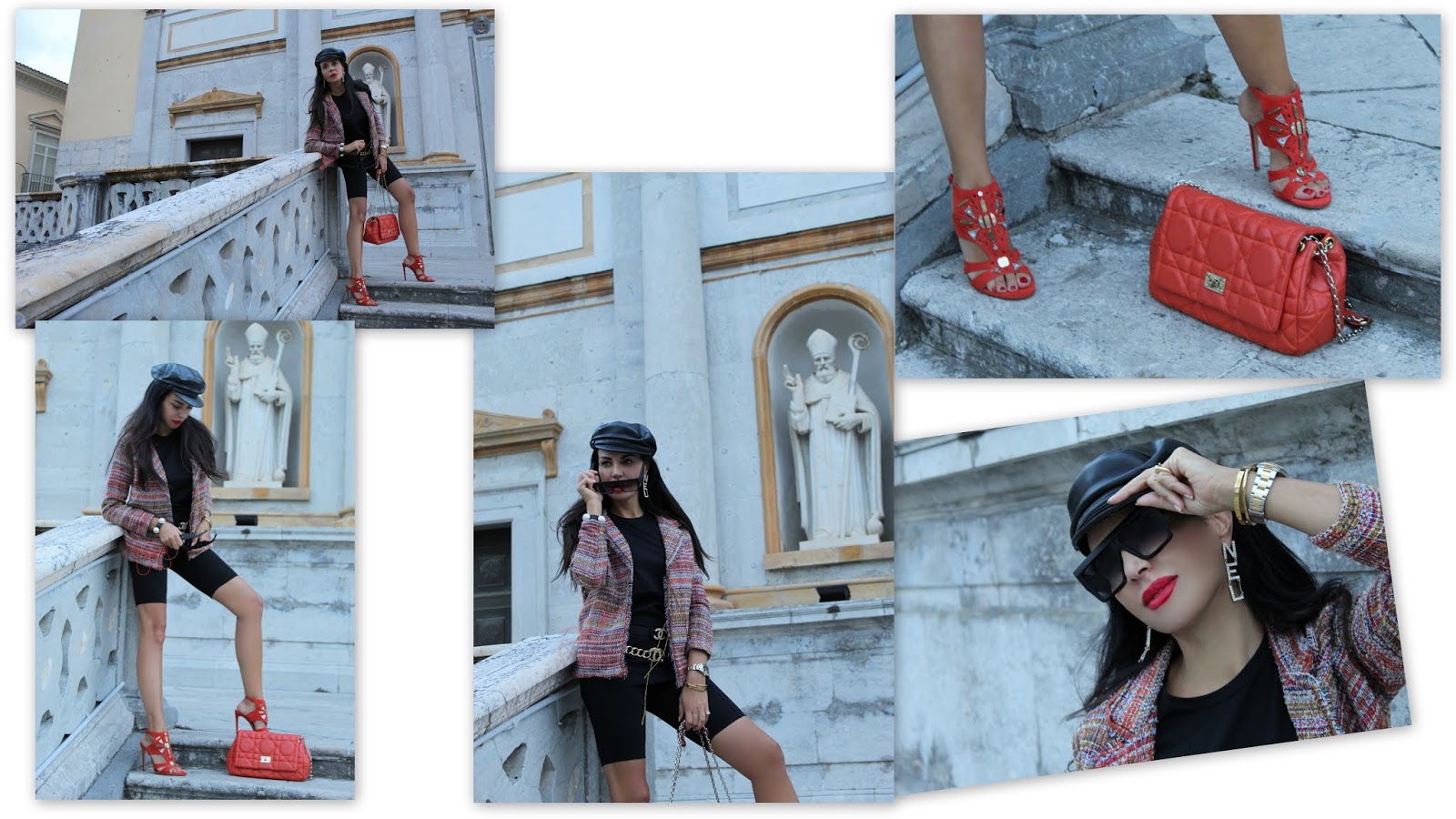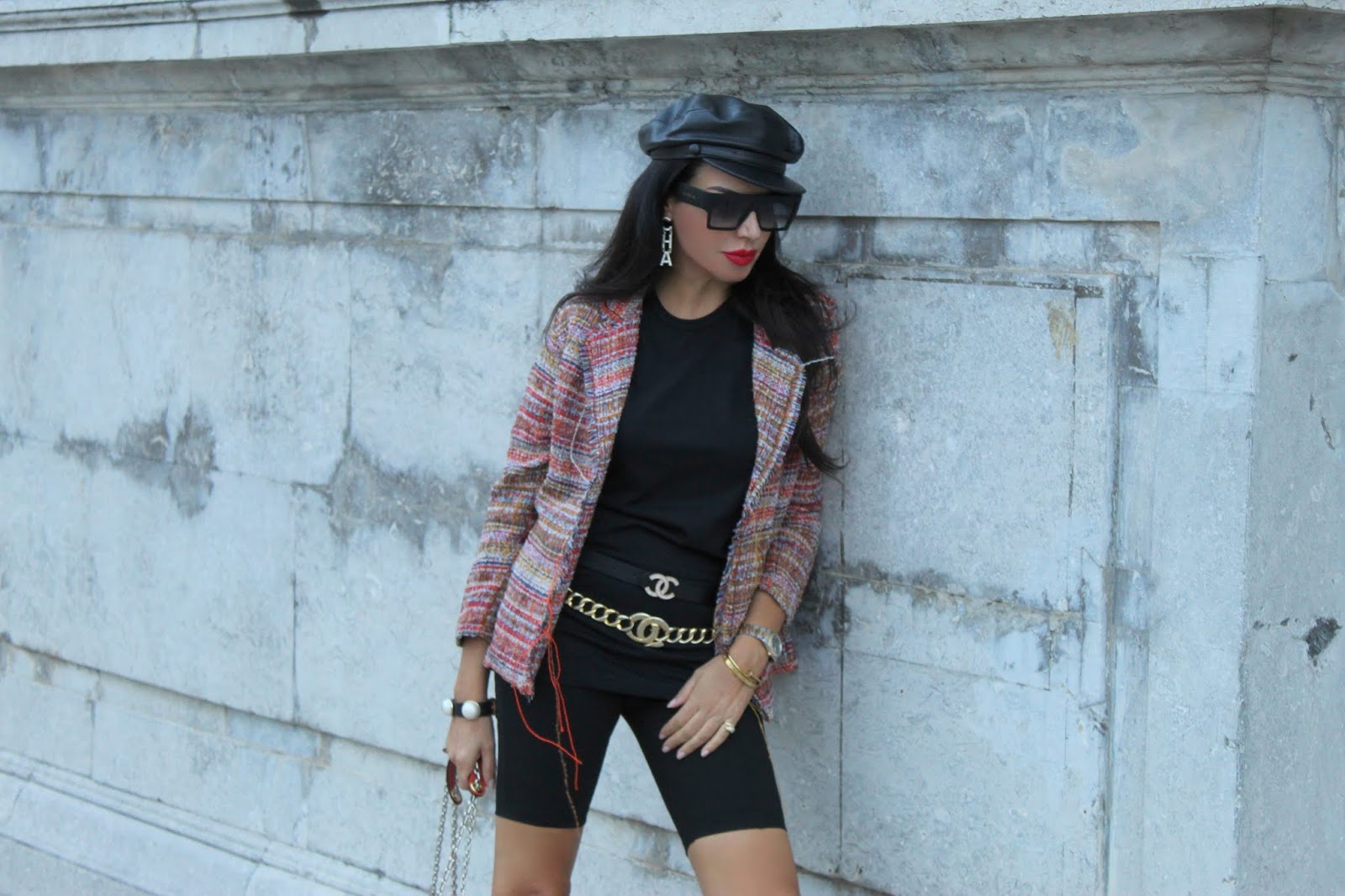 Photos: Gerardo Fusco
I was wearing:
Zara tee and cycling shorts