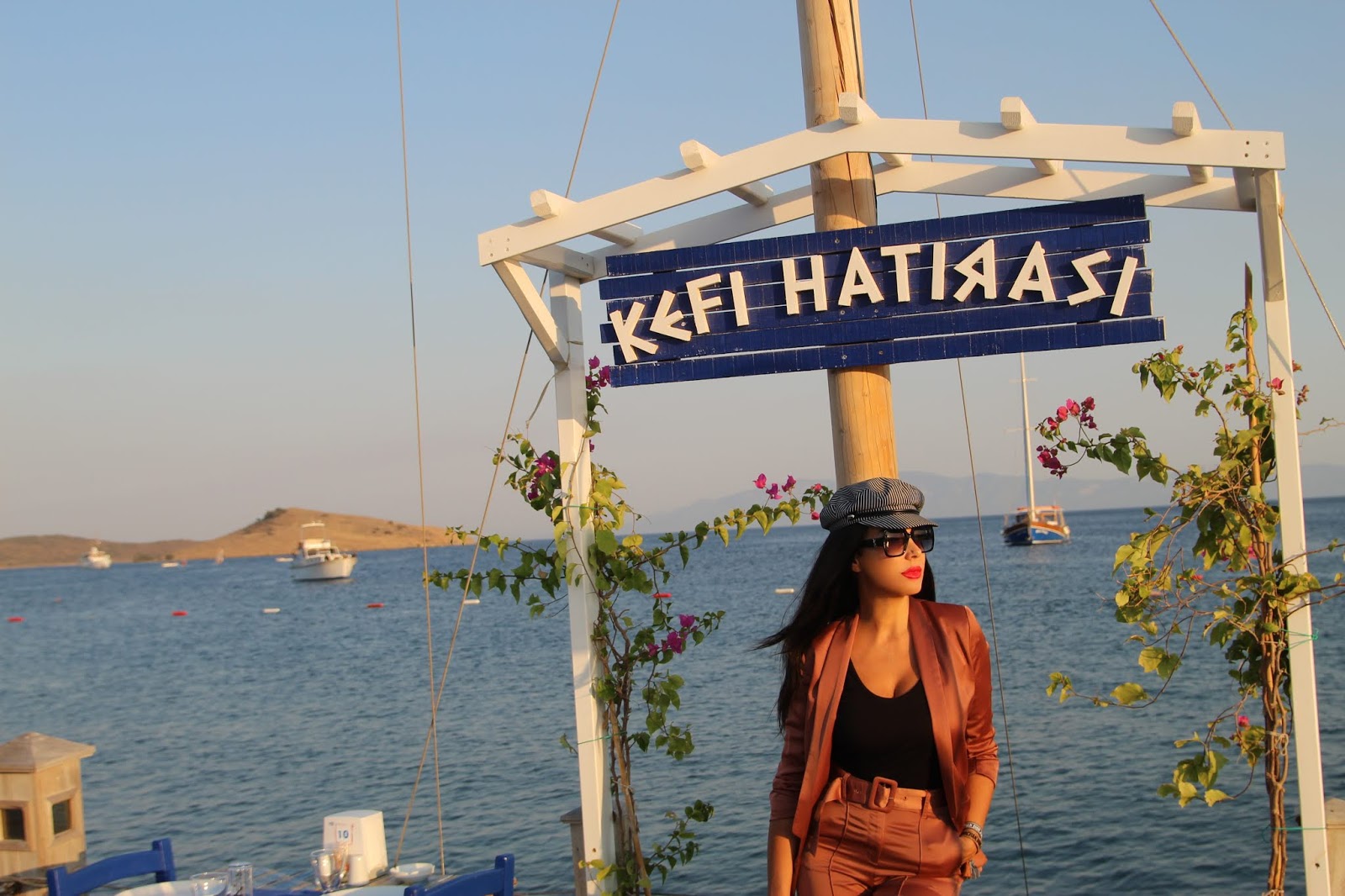 E' questo il mio ultimo post da Bodrum, l'antica Alicarnasso, incastonata nella splendida baia omonima della costa egea, la città
turca più intrigante di tutto il litorale, con un'atmosfera unica e
pittoresca.
Non solo per lo splendore delle acque blu su cui è affacciata e la storia millenaria, Bodrum è indimenticabile anche a tavola.
Non potevo chiudere il mio diario di viaggio senza un cenno alla cucina turca, una delle più variegate al mondo con influenze asiatiche, caucasiche, mediorientali e balcaniche.
La cucina turca meriterebbe fiumi di inchiostro per essere celebrata al meglio, anche se difficilmente renderebbero l'incredibile varietà di sapori e quel mix di spezie e ingredienti di stagione, uniti ad arte a creare la perfezione tra i fornelli.
Eccellenze del territorio, presidi slow food, porzioni abbondanti, sapori intensi.
Bodrum è il paradiso per gli appassionati di cibo.
Astenersi inappetenti, quelli perennemente a dieta, quelli che non amano il cibo, quelli che hanno da ridire su ricchi condimenti e quantità. Bodrum non fa per loro.
E' per quelli che davvero sanno apprezzare la cultura, le tradizioni e le influenze che ci sono dietro ad un piatto, quelli per cui mangiare è uno dei piaceri della vita, quelli che sono sempre in giro alla ricerca di prodotti genuini e diversi.
Costoro si sentiranno a casa, complice la grande ospitalità turca.
Quella tipica è un trionfo interminabile di diversi tipi di formaggi, pomodori, olive, cetrioli, marmellate fatte in casa compresa quella di rose, pane simit fatto ad anello coperto di semi di sesamo, burro, miele, yogurt. Non può mancare una fumante pentola con il menemen, uova cucinate con pomodoro, funghi, peperoni verdi e formaggio beyaz peynir filante.
Accanto l'inevitabile bicchiere a tulipano con il tè profumato.
Quando sei in questa città, mangiare pesce fresco proprio vicino al bordo dell'acqua è un'esperienza piuttosto essenziale, cenare con cibo eccellente e ammirare il tramonto sul mare.
Il Kefi è sicuramente uno dei ristoranti di pesce più famosi di Bodrum, è necessario prenotare in anticipo a Ortakent per ottenere un tavolo, preferibilmente direttamente sull'acqua.
Appena entrati, vedrai un'esposizione delle catture più fresche del giorno e della miriade di varietà meze.
Ordina dei rakı, e poi mentre il cibo si fa strada verso il tuo tavolo, guarda le onde che si infrangono dolcemente sulla riva: una vera e propria esperienza culinaria intrecciata con il mare.
E' questa la location scelta per il mio ultimo outfit da Bodrum, situato nell'esclusiva baia di
Ortakentyahşi,
il Kefi è un ristorante di classe direttamente sull'acqua, completo di tavoli allestiti su un molo di legno.
Sapore e piacere insieme al tramonto, mentre attenderai la luna brillare sull'acqua a lume di candela.
Indosso un tailleur pantaloni, perchè il look da "girl-boss" questo autunno-inverno sarà un autentico must.
(Per saperne di più sul trend clicca qui, qui e qui).
(Clicca qui se vuoi vedere tutti i miei precedenti post da Bodrum).

You may think that Summer is over but October is actually the best time to visit Bodrum.
With moderate temperatures, endless sunshine and a definite lack of crowds, autumn in Bodrum is as serene as the smooth surface of its dark blue sea.
Sparkly beaches, lovely coves, a grand castle, and jaw-dropping vistas: just a few of the reasons the one-time fishing village of Bodrum is a Turkish hotspot.
A flurry of elegant hotels and boutique guesthouses may have established this Aegean coastal town as firmly en vogue, but it's still possible to lap up a delicious array of food without fretting about extortionate prices.
Tucked around the castle, cobbled alleys and shiny marina you'll find markets, meyhanes and mezze aplenty in Bodrum town. Just follow the locals and you're sure to dine well.
Turkish cuisine is to a large extent the product of rich historical background, resulting from centuries of crossbreeding between East and West and sustained by an infinite variety of fish, meat, vegetables, and fruit.
When the Turks were nomads their food was necessarily limited, but as they settled they adopted the dishes of the conquered, refining these continuously in the palaces of Istanbul.
This is my last post from Bodrum, I choose a super romantic spot to dine, one of the Bodrum's most popular restaurants for fresh fish and meze right by the sea.
The theme at Kefi Restaurant is eating everything that comes out of the sea.
This venue is adorned with wooden tables and chairs alongside nautical decorations, with a direct sea view from the wooden footbridge.
As soon as you walk into the restaurant you'll see two displays: one for the day's catch and the other for the day's freshly prepared meze.
Go for the classics, like şakşuka (fried aubergines with a yogurt and garlic sauce), fava (mashed fava beans), deniz börülcesi (samphire), lakerda (salted bonito), midye dolma(stuffed mussels), and kalamar tava (fried calamari), followed by a grilled fish.
Everything is fresh and absolutely delicious so make your reservations soon.
I'm wearing a pantsuit because the "girl-boss" look this fall-winter will be a real must.
(Click here and here to read more about this trend).
(Click here to read all my previous posts from Bodrum).

Un viaggio in Turchia significa anche provare una cucina variegata e saporita, incontro di diverse culture ed influenze, un insieme di sapori che traggono ispirazione dalla cucina asiatica, mediterranea, medio orientale, balcanica e ovviamente ottomana.
Tratto da: https://www.alimentipedia.it/cucina-turca.html
Copyright © Alimentipedia.it
Un viaggio in Turchia significa anche provare una cucina variegata e saporita, incontro di diverse culture ed influenze, un insieme di sapori che traggono ispirazione dalla cucina asiatica, mediterranea, medio orientale, balcanica e ovviamente ottomana.
Tratto da: https://www.alimentipedia.it/cucina-turca.html
Copyright © Alimentipedia.it
Location: Restaurant Kefi – Ortakentyahşi – Bodrum – Turkey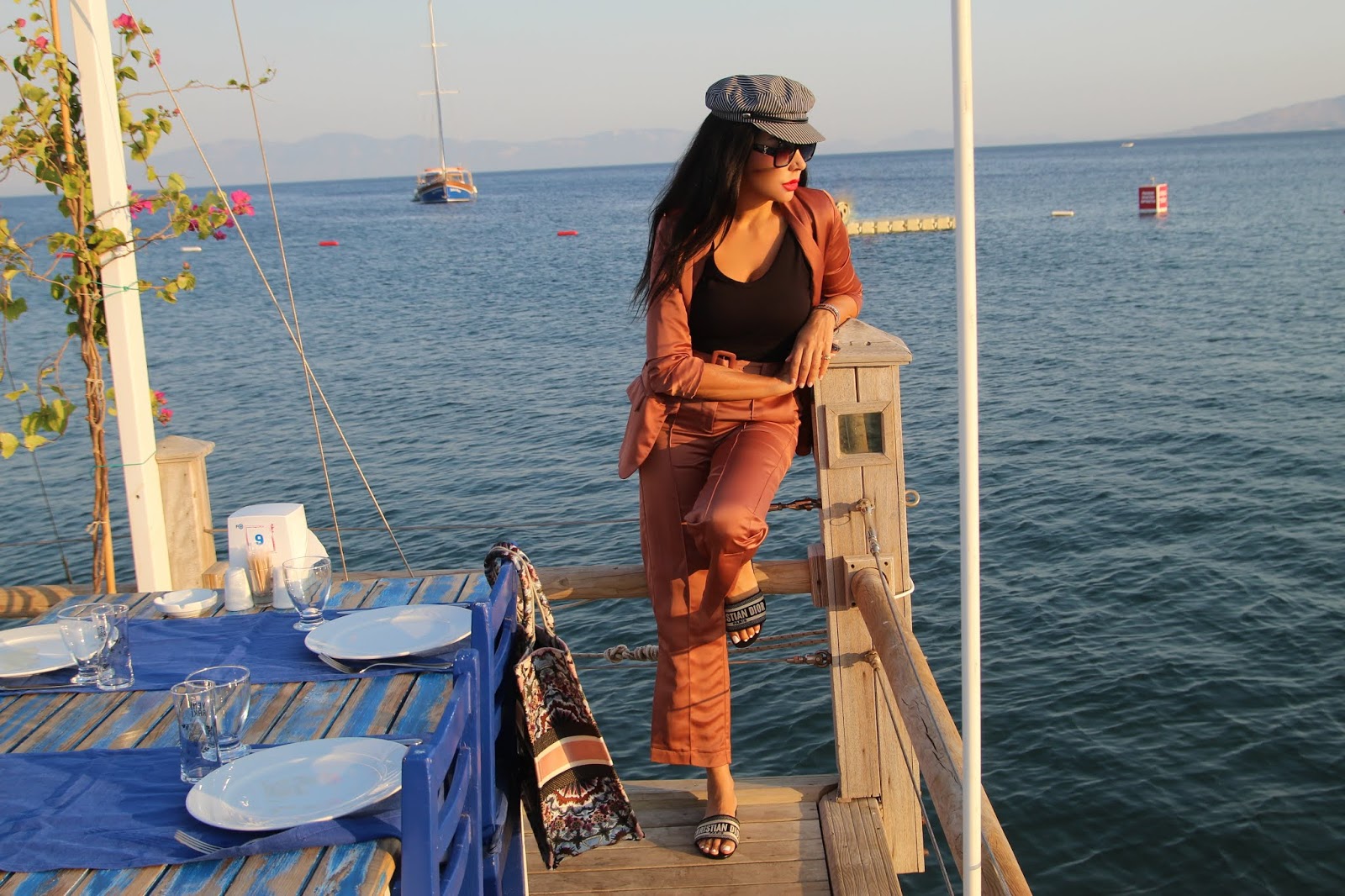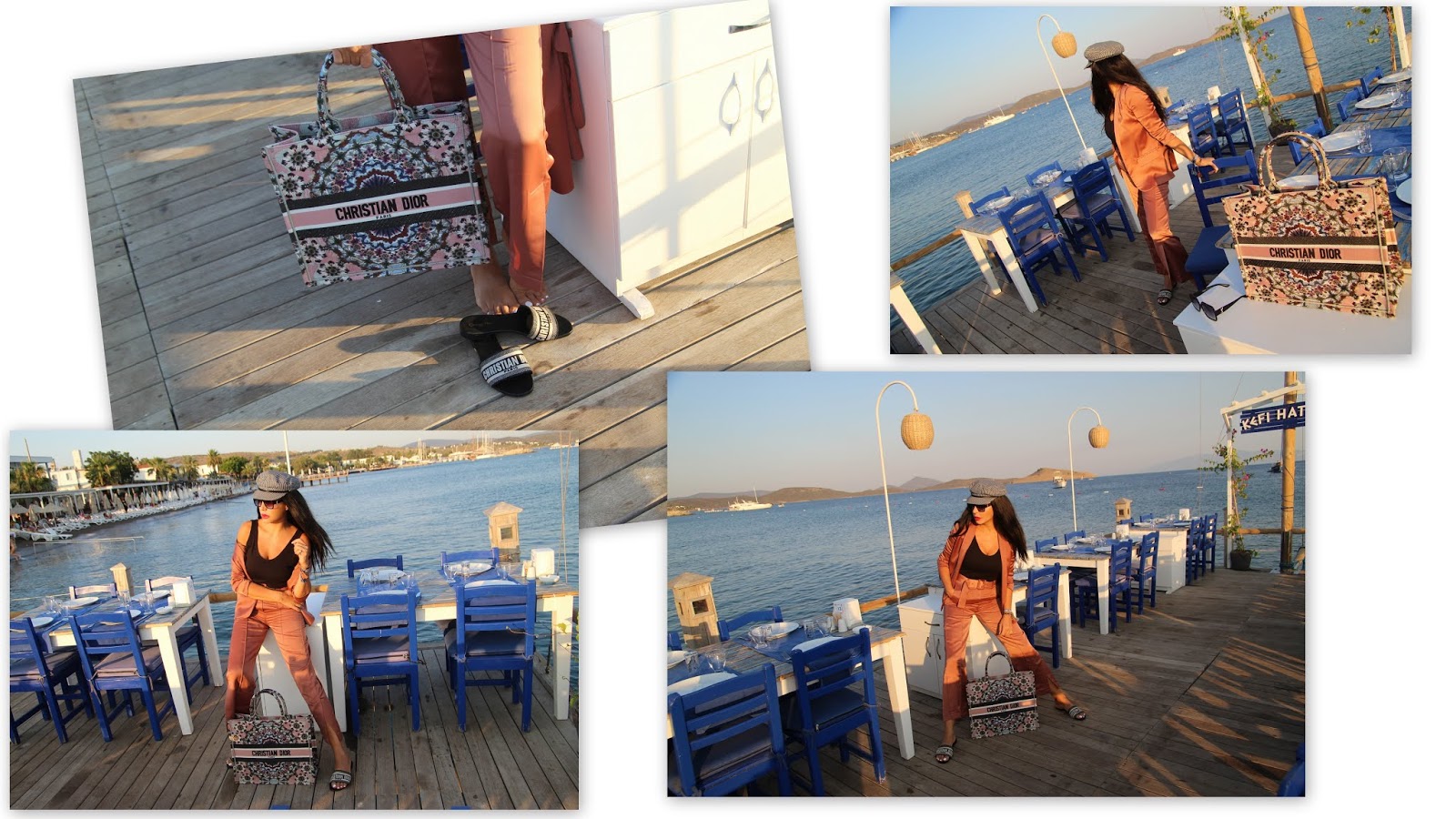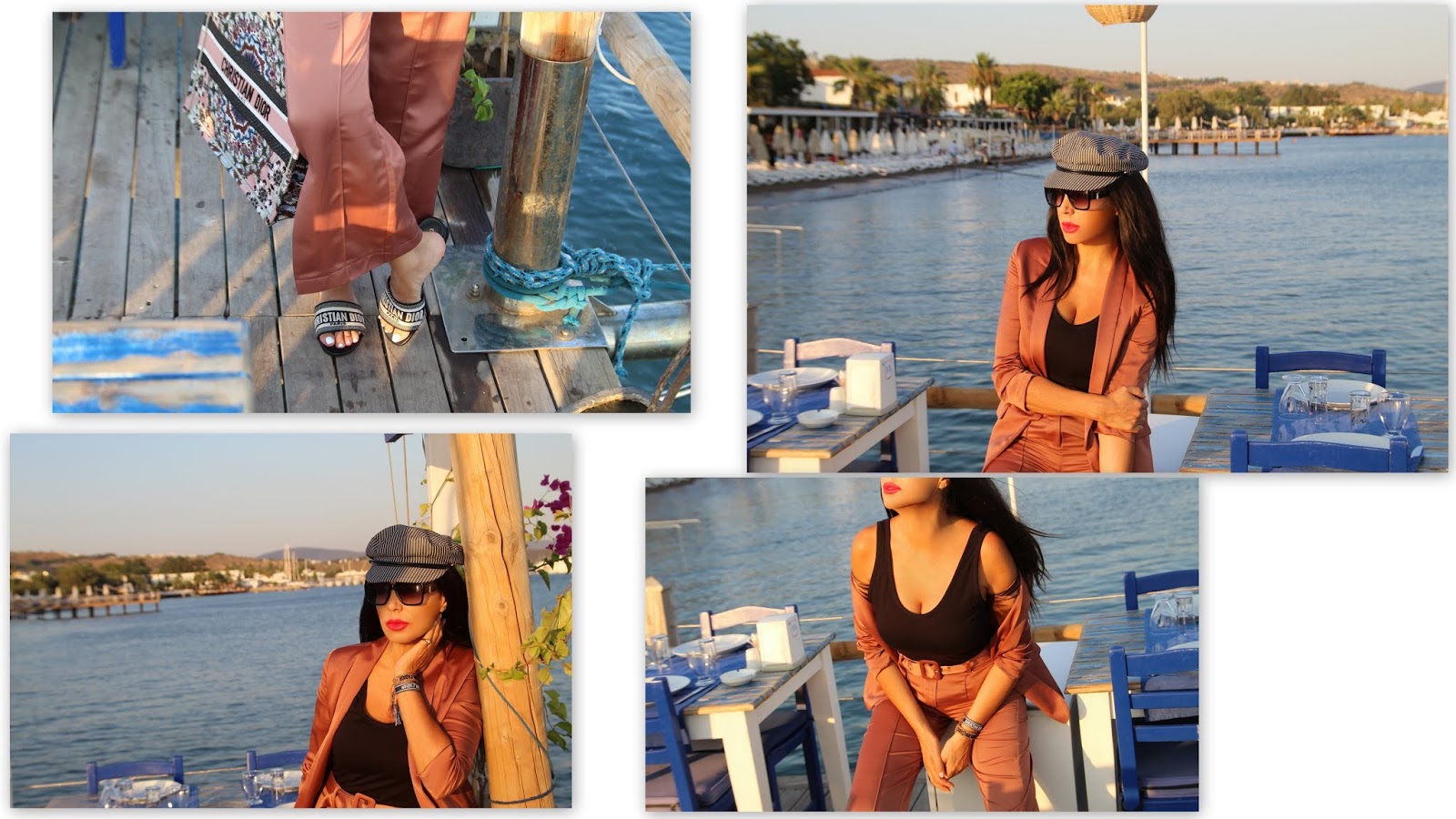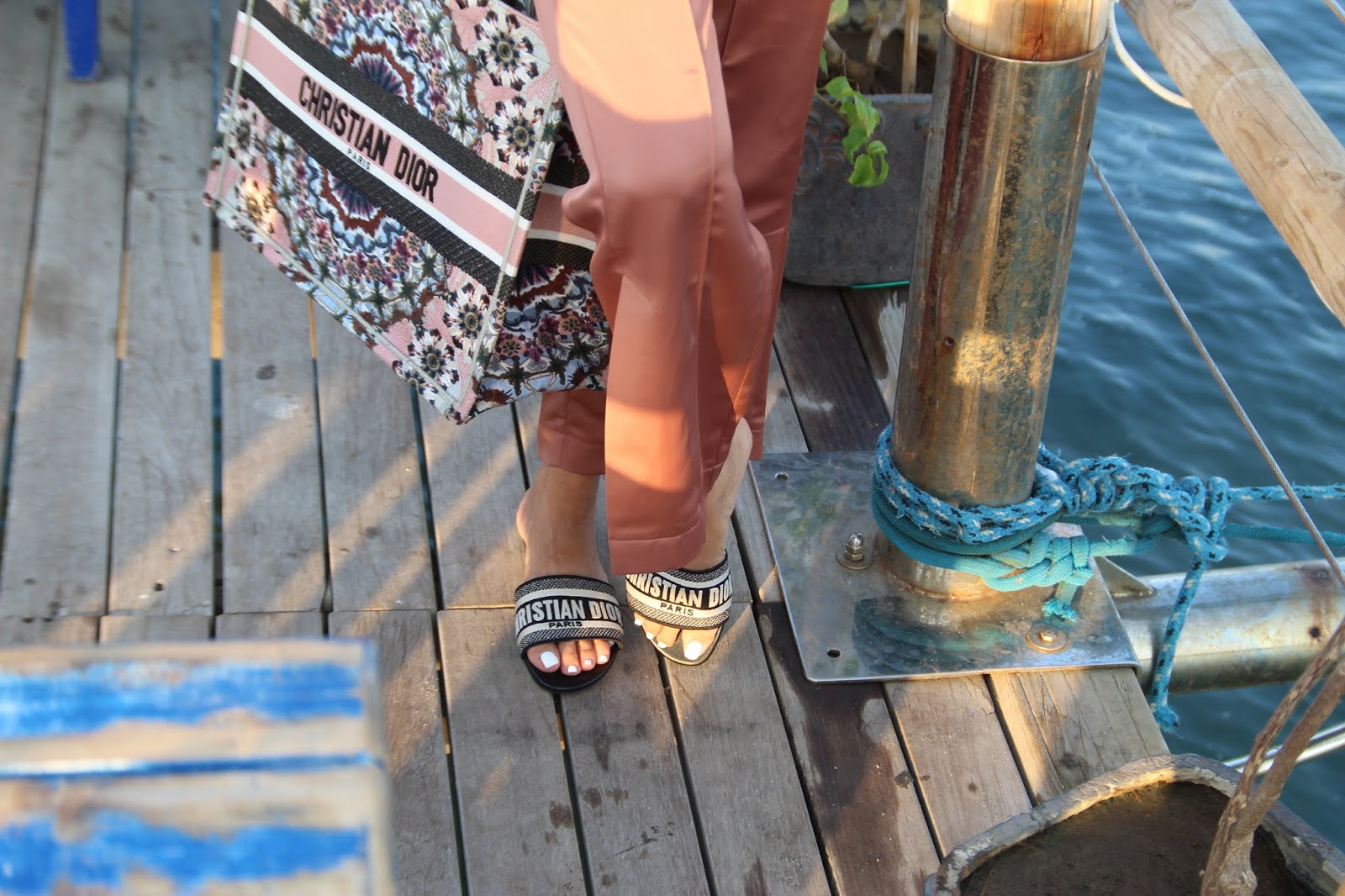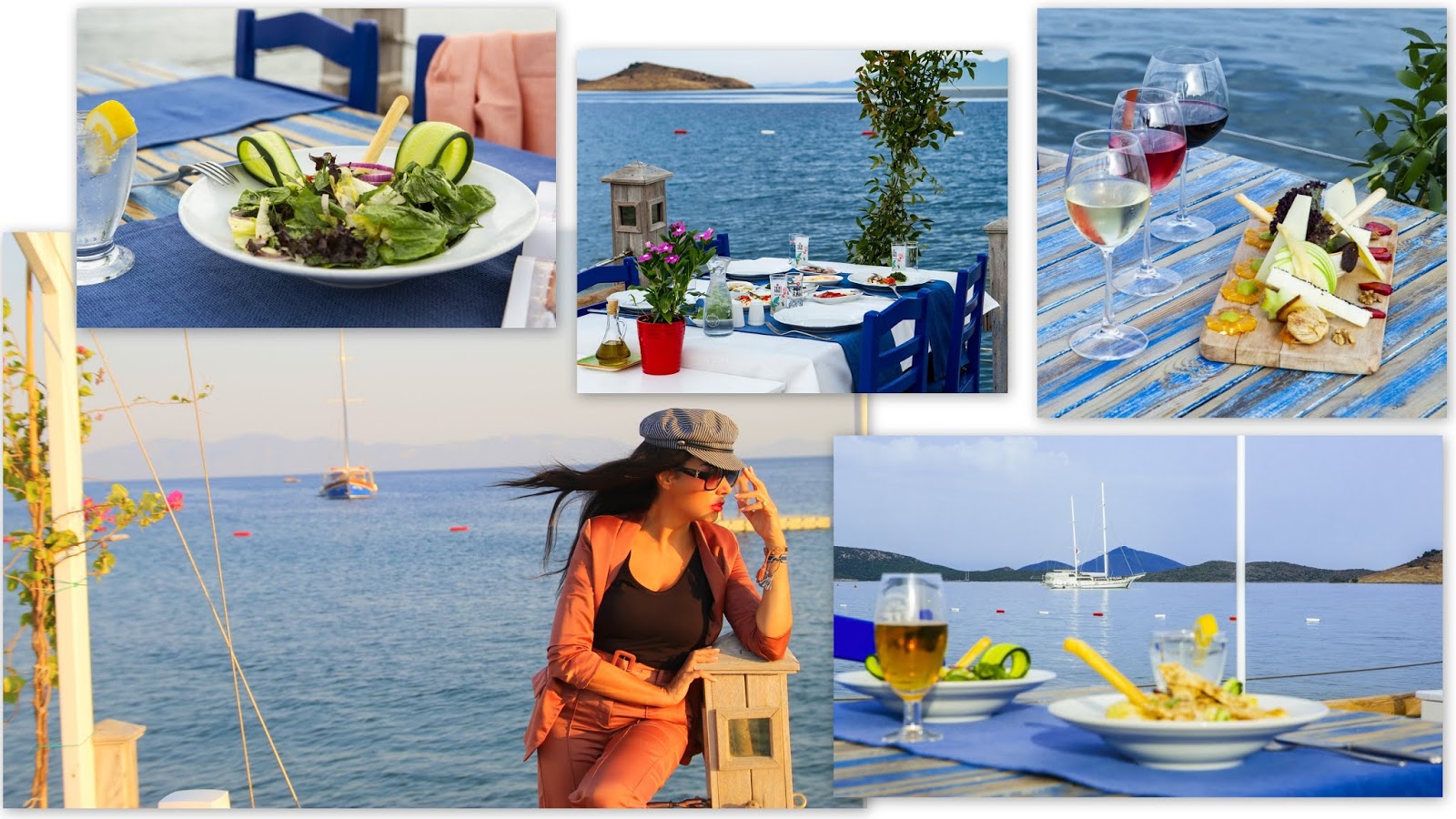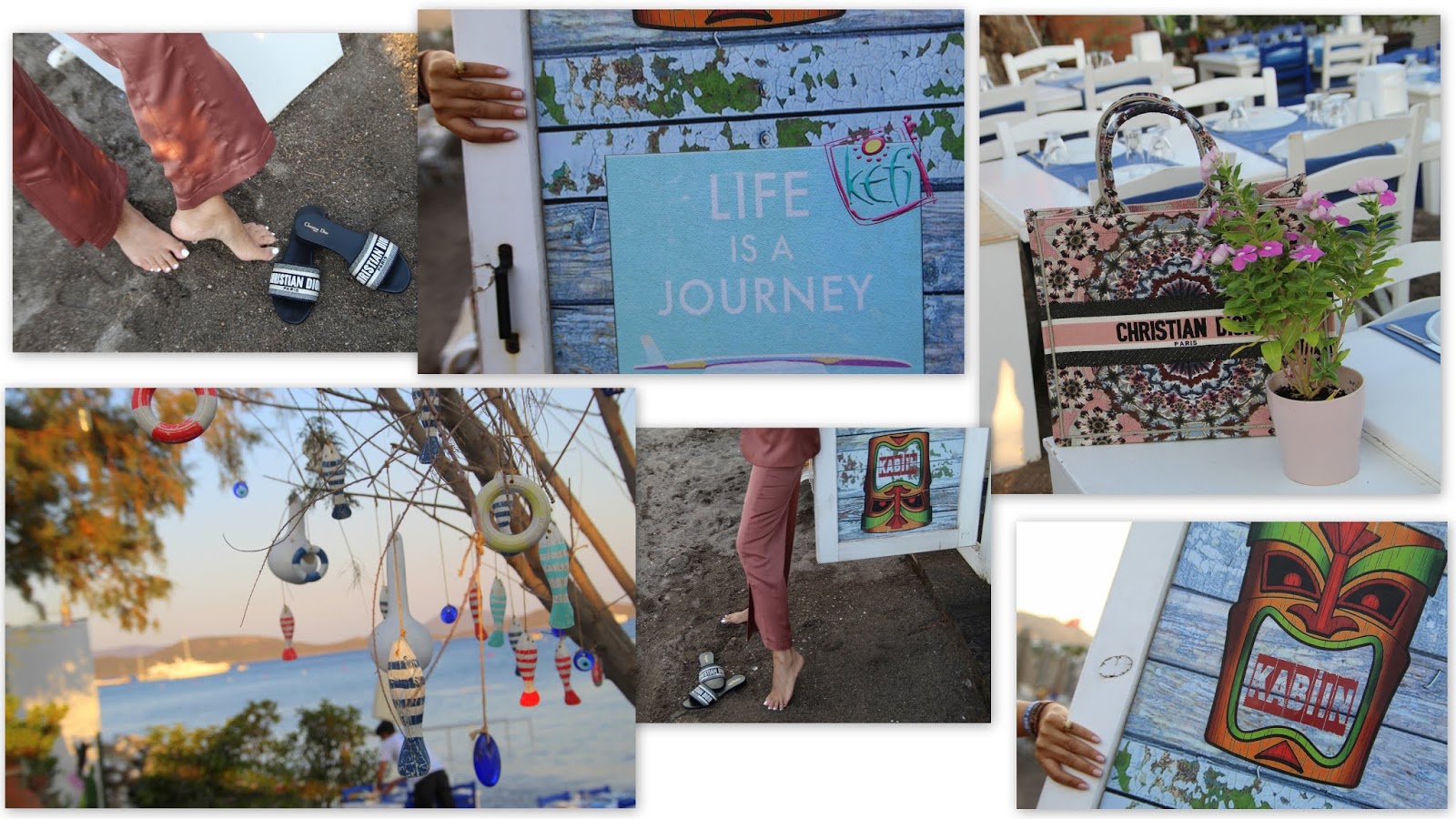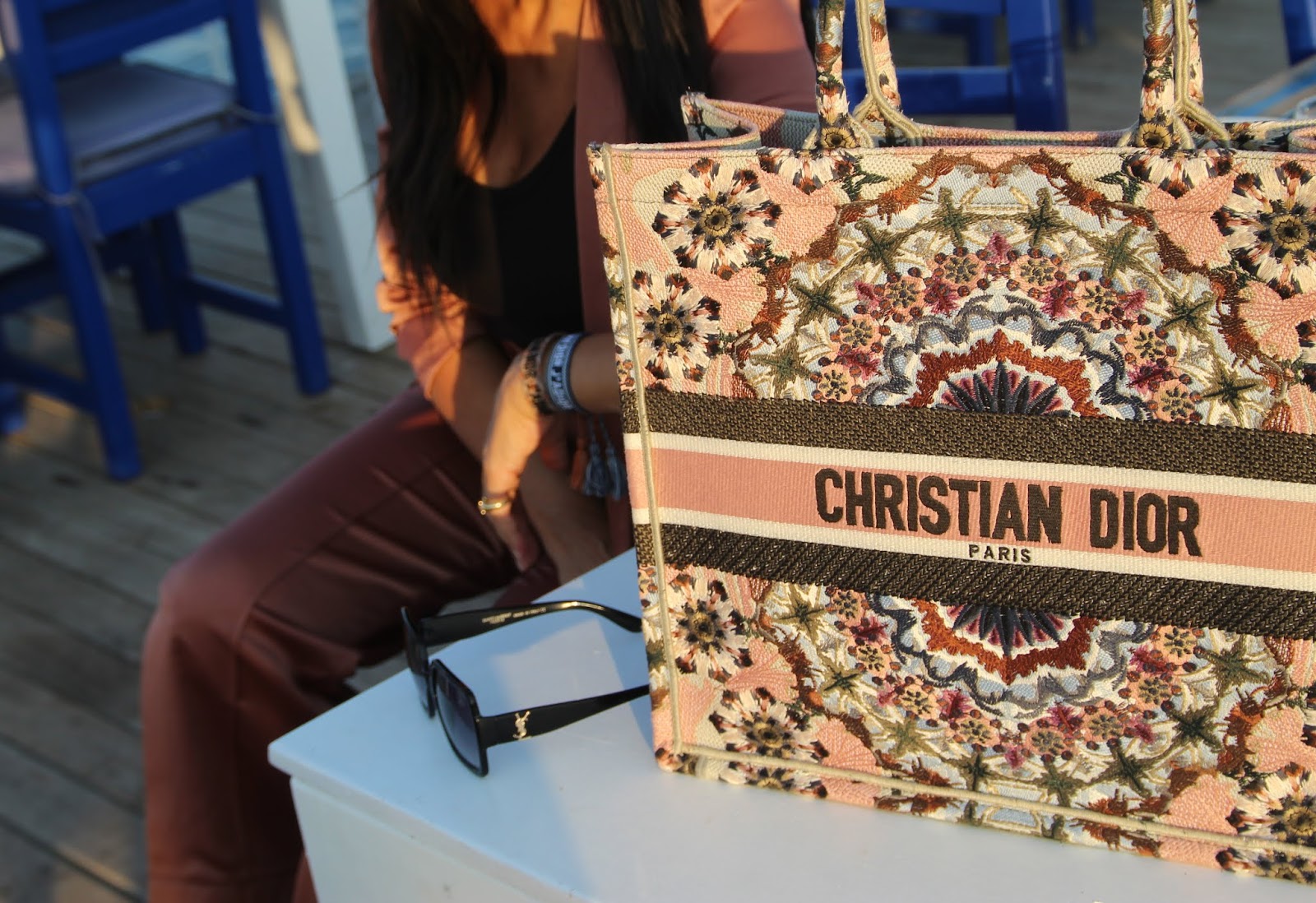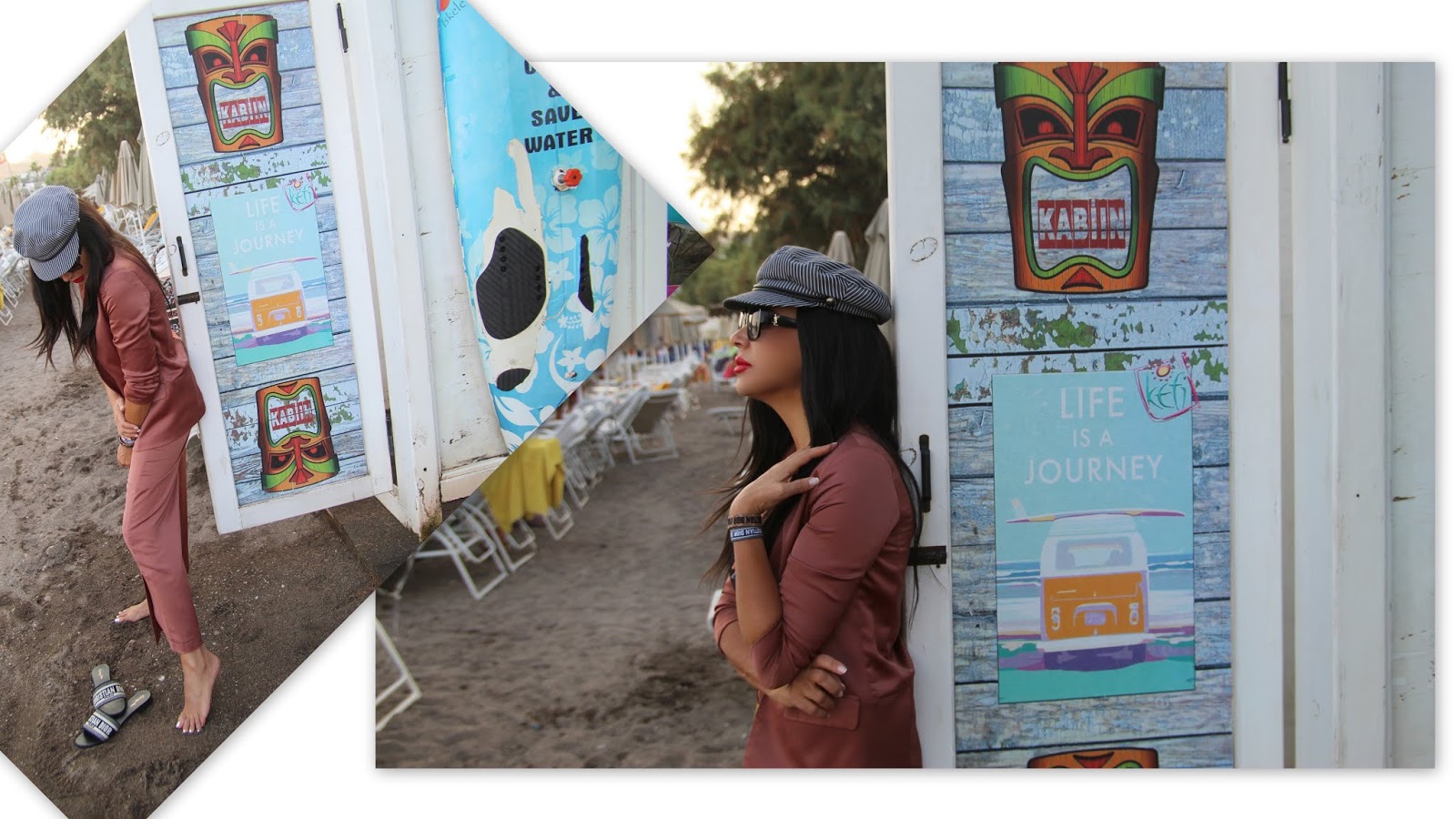 Photos: Jacopo Maria Barile
I was wearing: