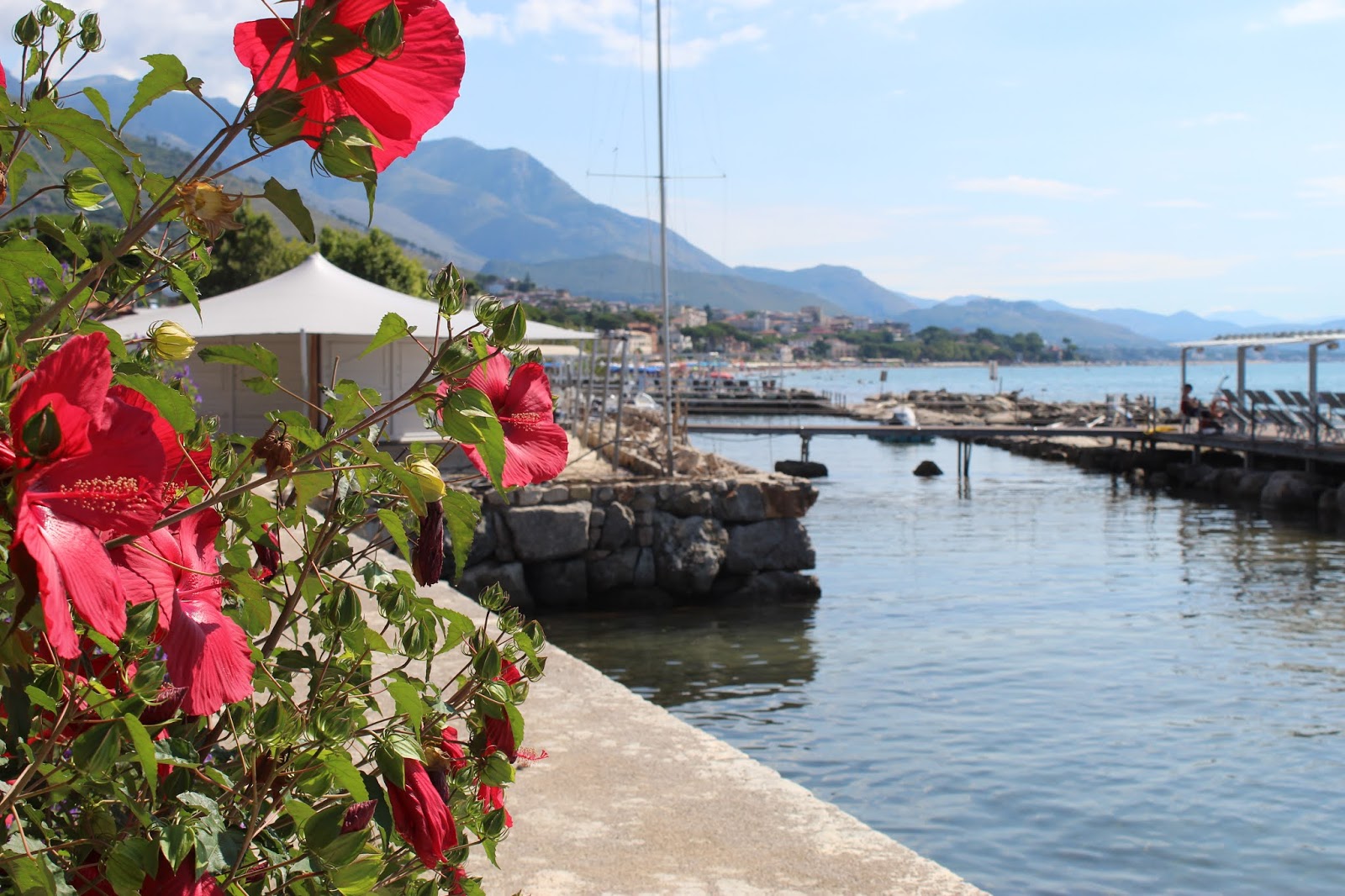 Let's face it.
What woman doesn't love the look of the maxi dress when the sun comes out???
It's that piece of fashion with its floor dropping and flowy look that makes it irresistible during the warm weather.
Have fun this summer by wearing a fantastic maxi dress.
If you want to look glamour and chic this season, then the best way is to try on floor-length frock.
I see lots of summer collections come with beautiful classic maxi dresses.
The trend keeps on expanding offering us plain colored, brightly printed styles, as well as effortlessly chic silhouettes and statement-making designs with sexy cut-outs, high slits, and awesome embellishments.
The great thing about the maxi dress during the summer is that it's so easy to style for various occasions.
Whether it's down the beach or around the town to even formal attire, the maxi dress has you covered.
The comfort factor of the maxi dress makes it comfortable but offers versatility to the wearer.
When it comes to choosing a maxi dress, don't be scared to experiment with different patterns.
It mixes up your stylish fashion look to let people you know fashion is your thing.
If you can find the right maxi dress that fits your body type perfectly then you have that go-to piece of fashion for both day and night.
The great thing is you can switch from sports to formal casual in an instant by switching slippers for heels.
(Click
here
to read more about this trend).
Location: Villa Irlanda beach – Gaeta – Italy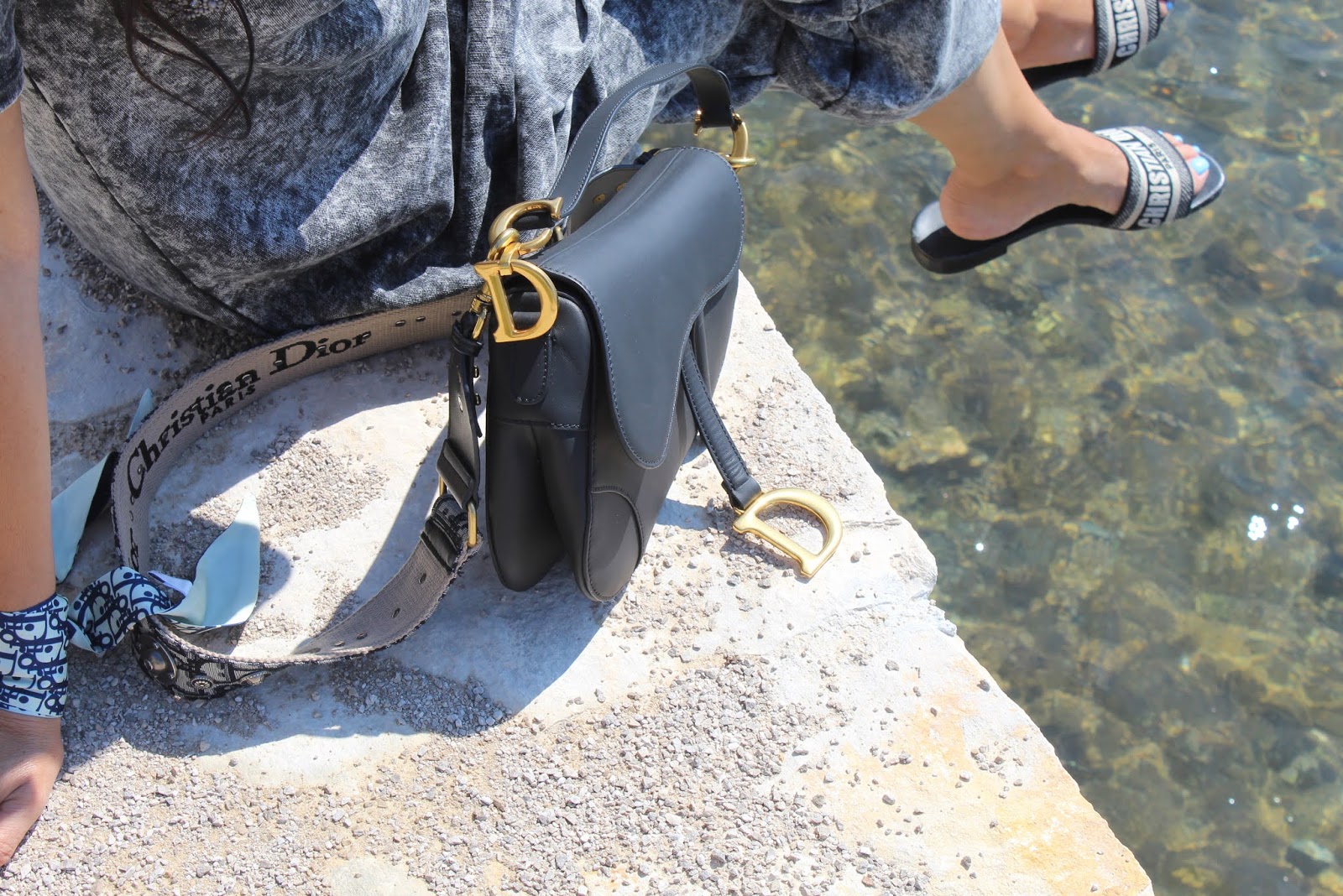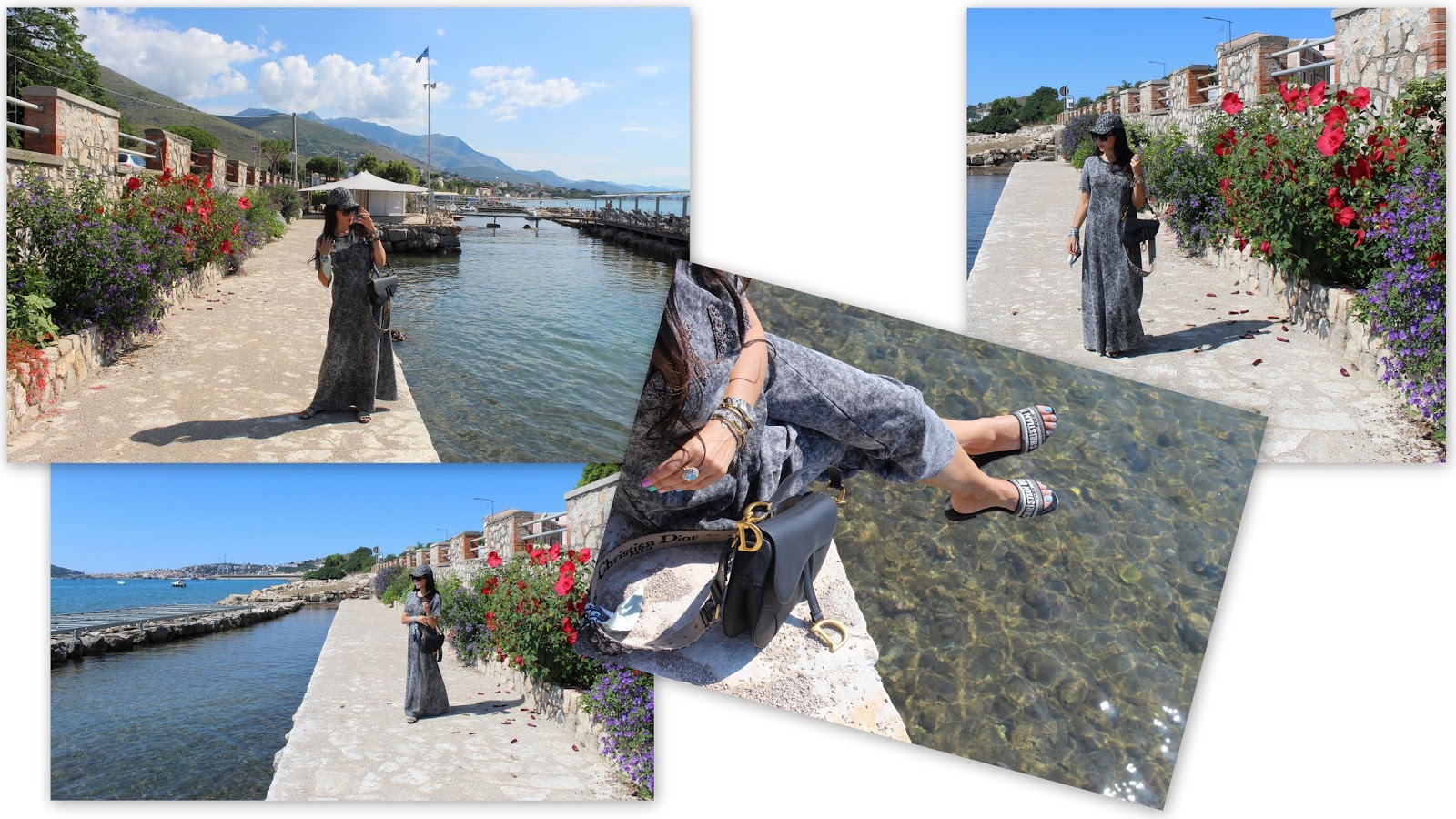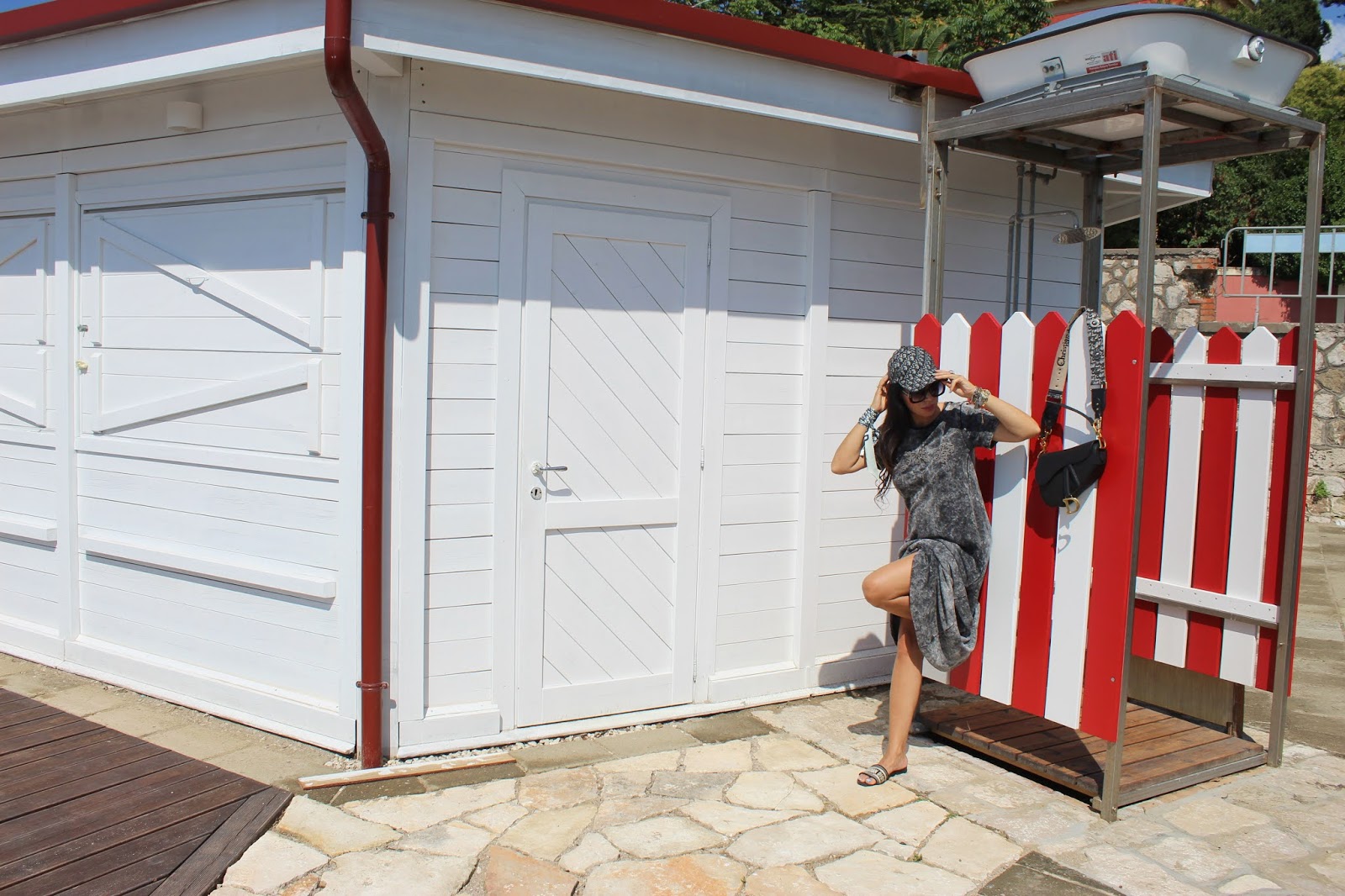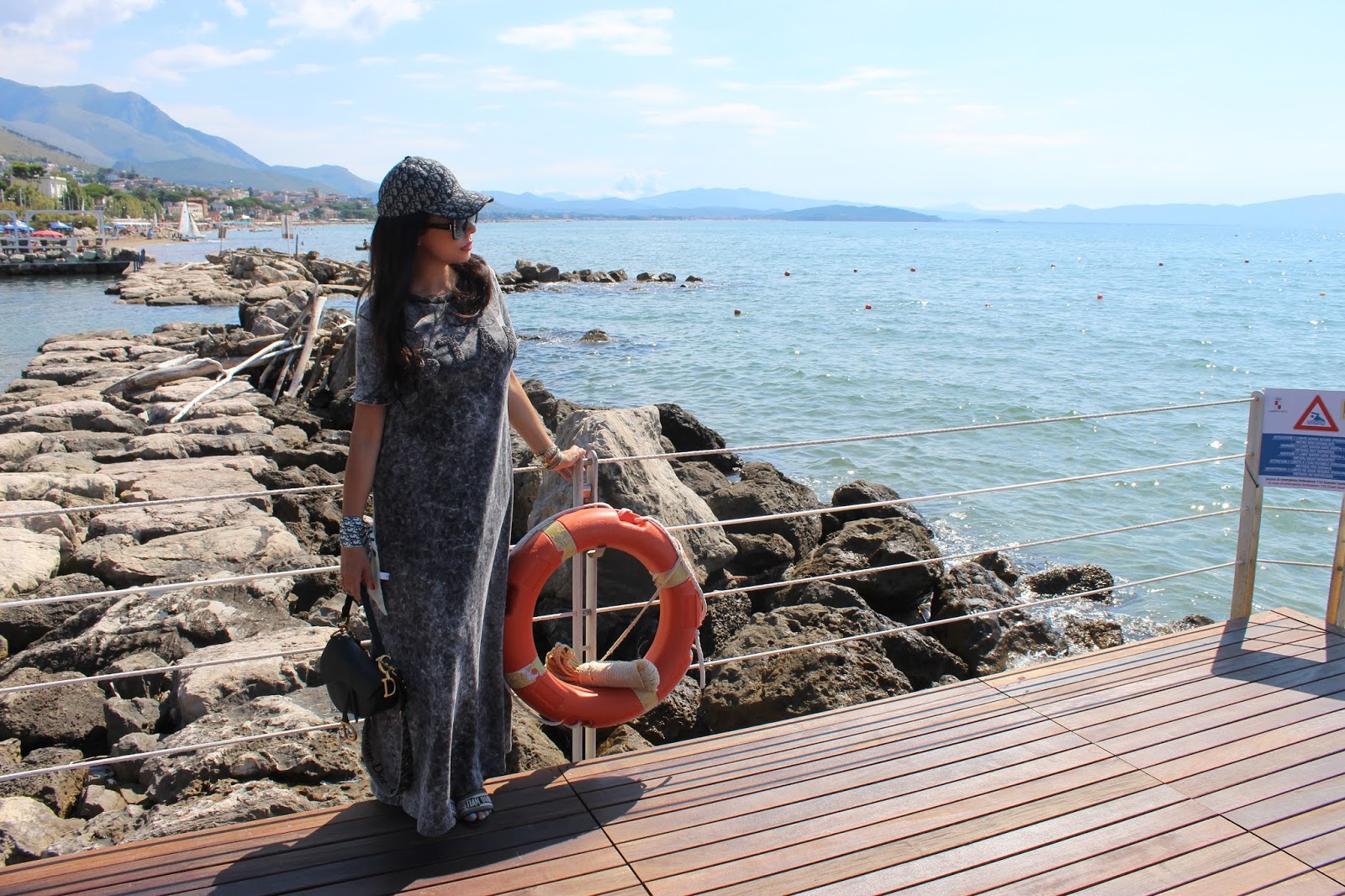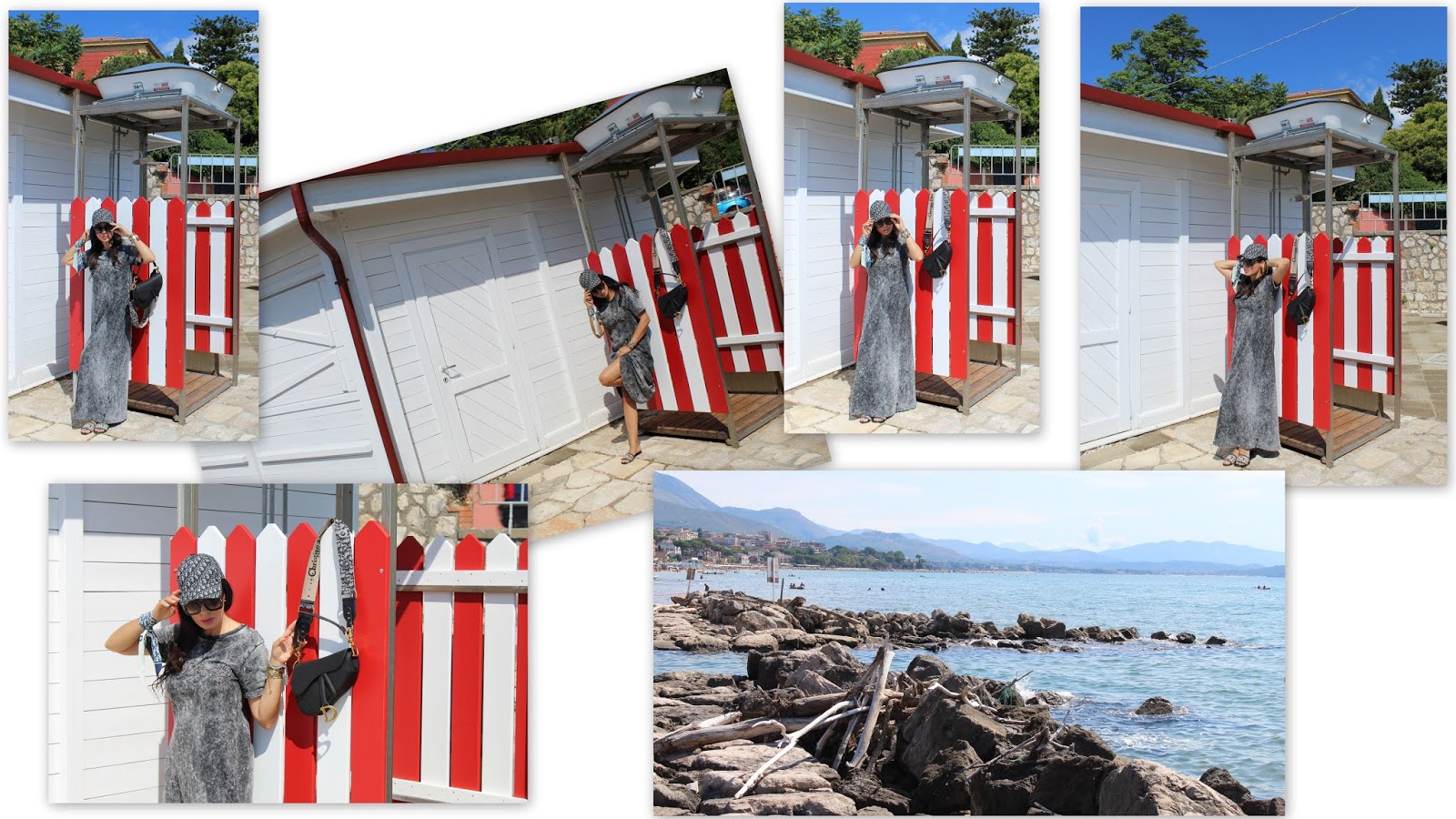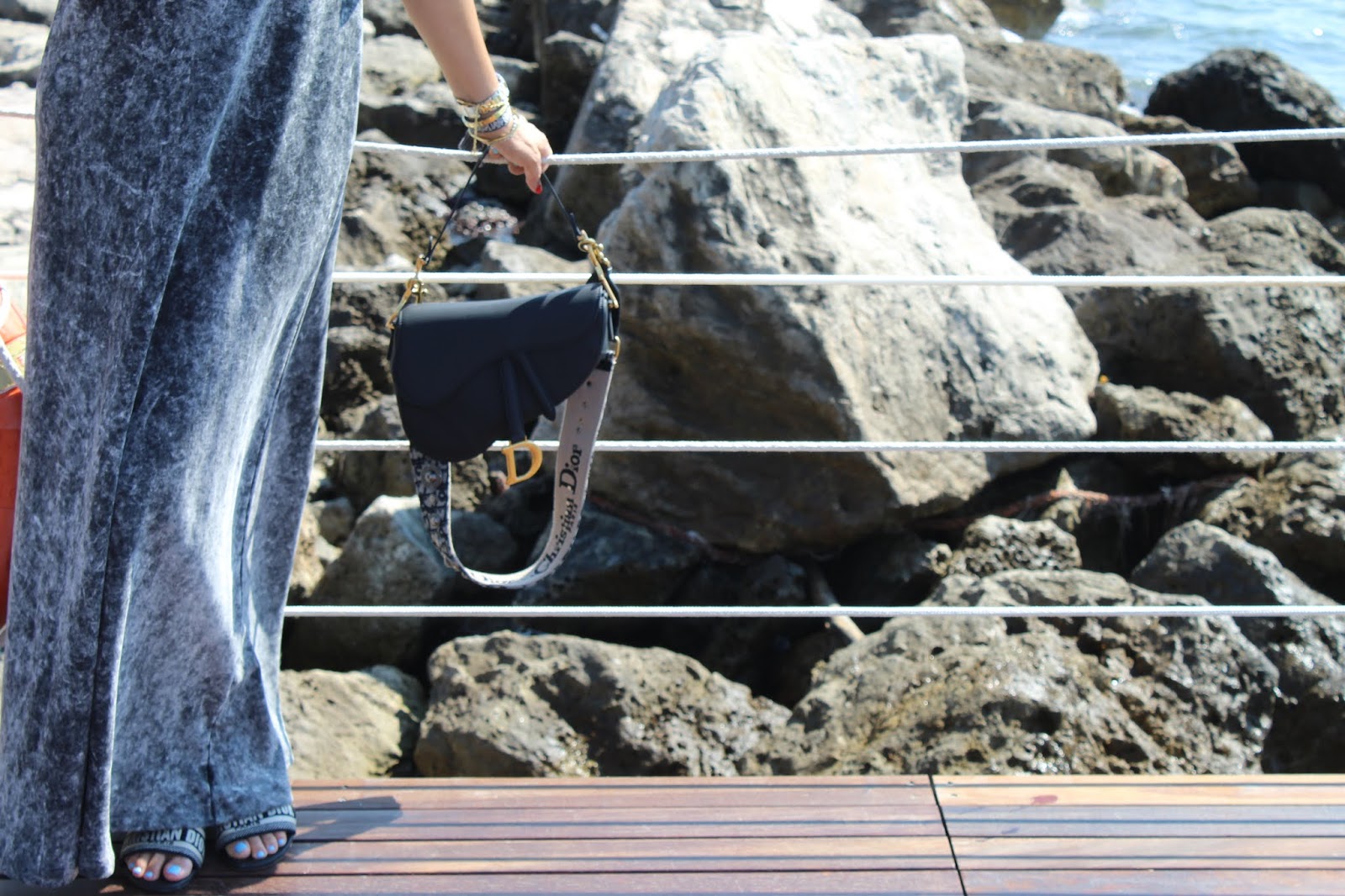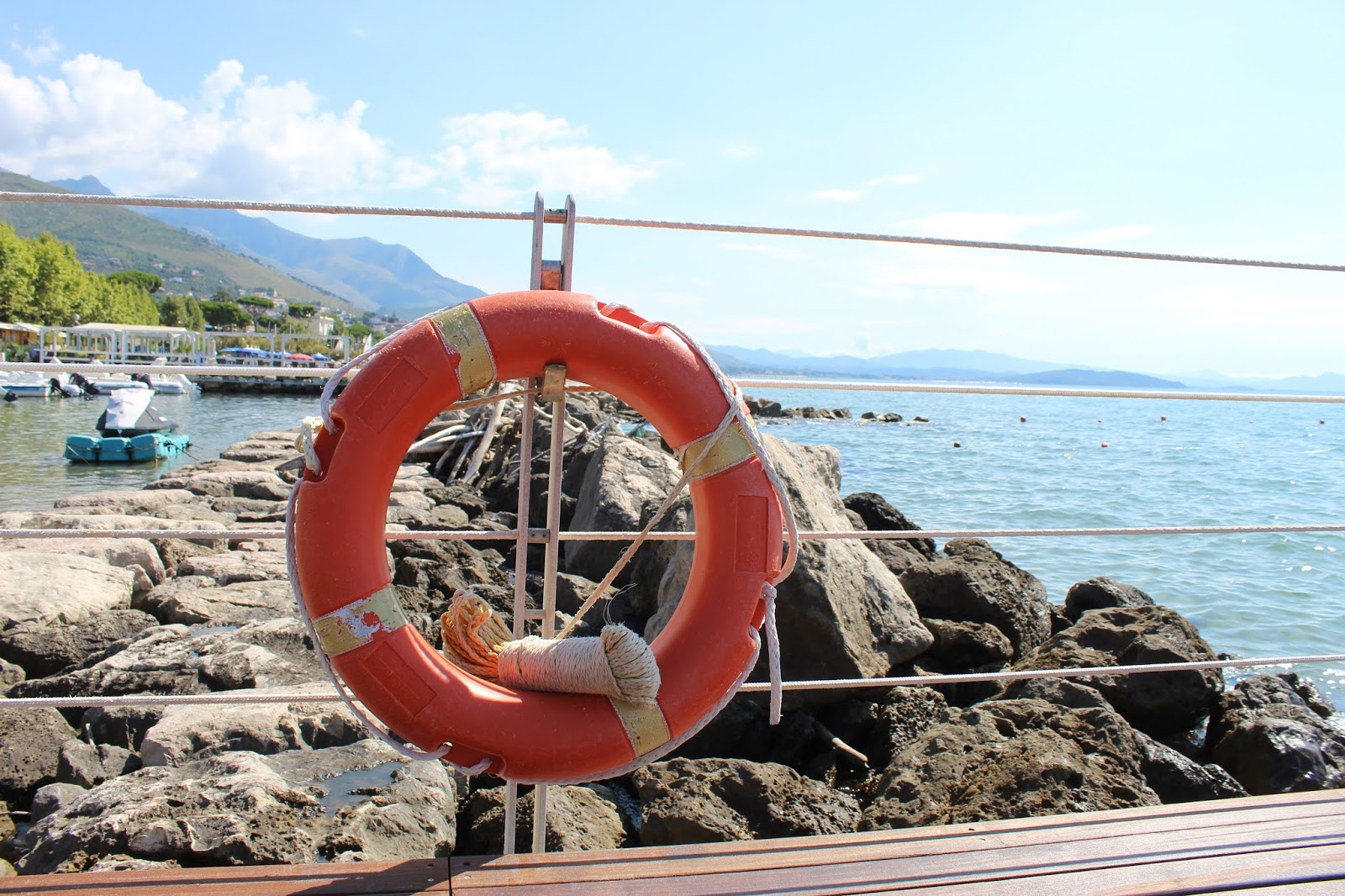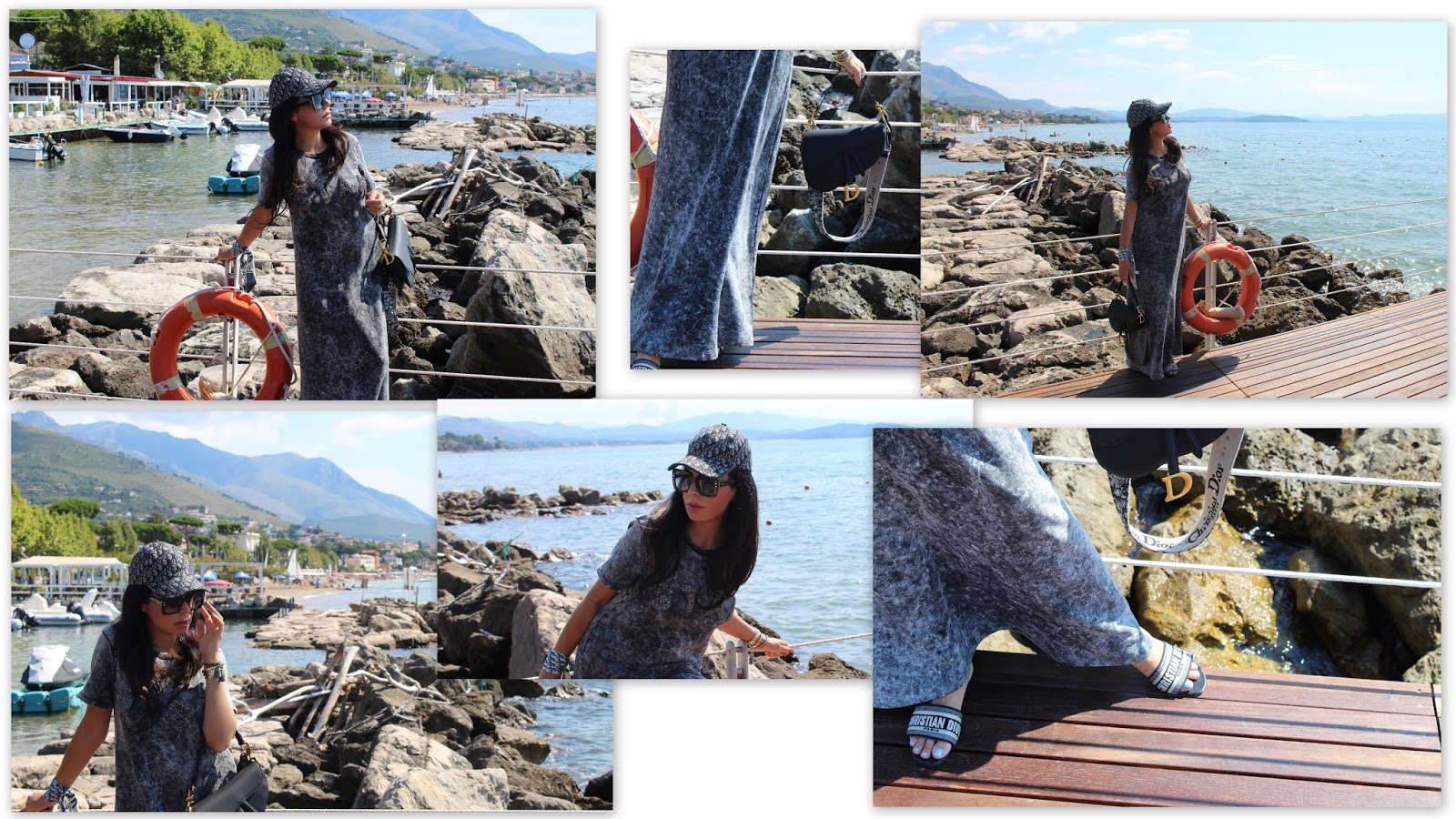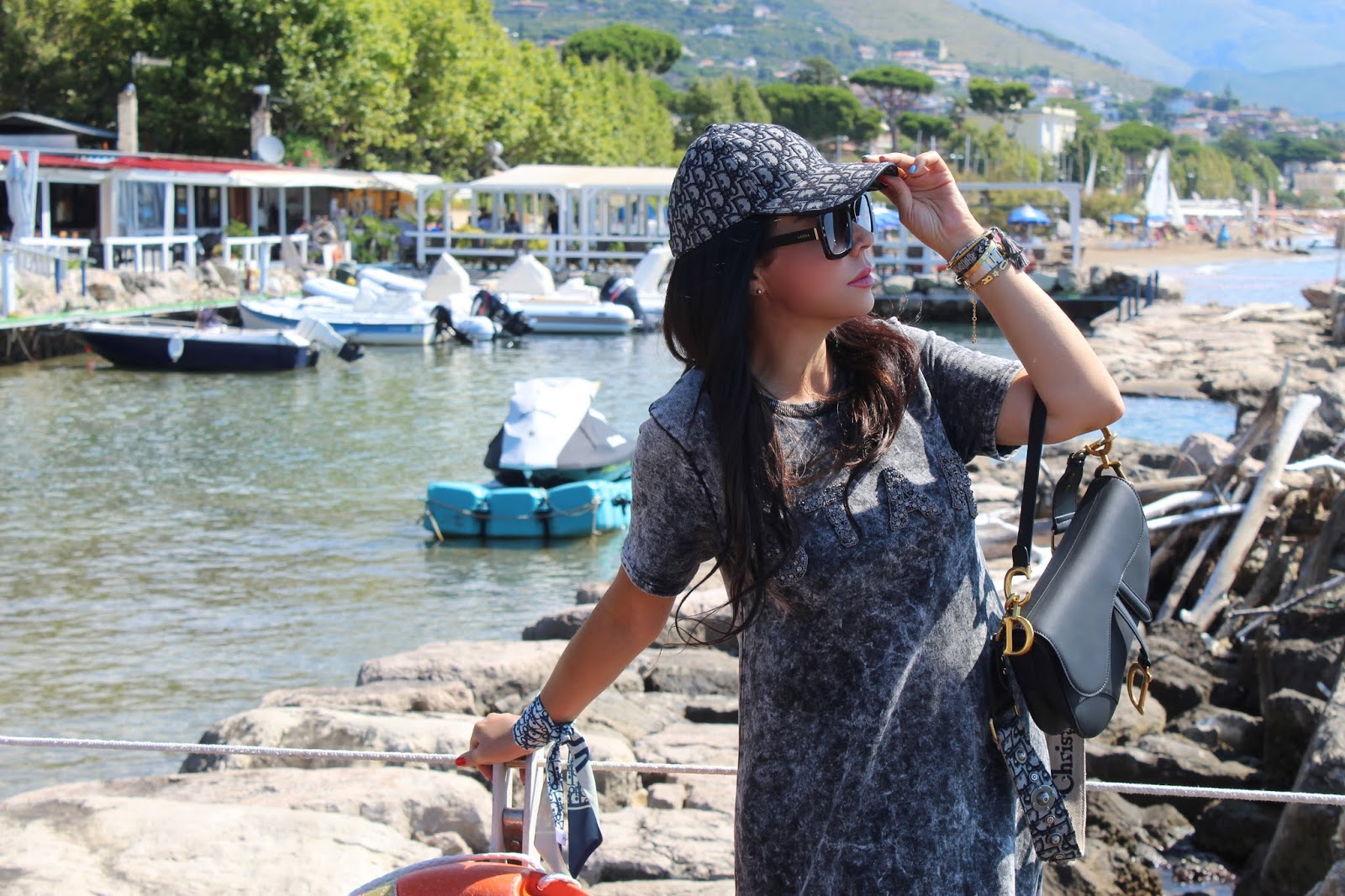 Photos: Oigres Elirab
I was wearing:
Dior cap, scarf, bag, and slippers