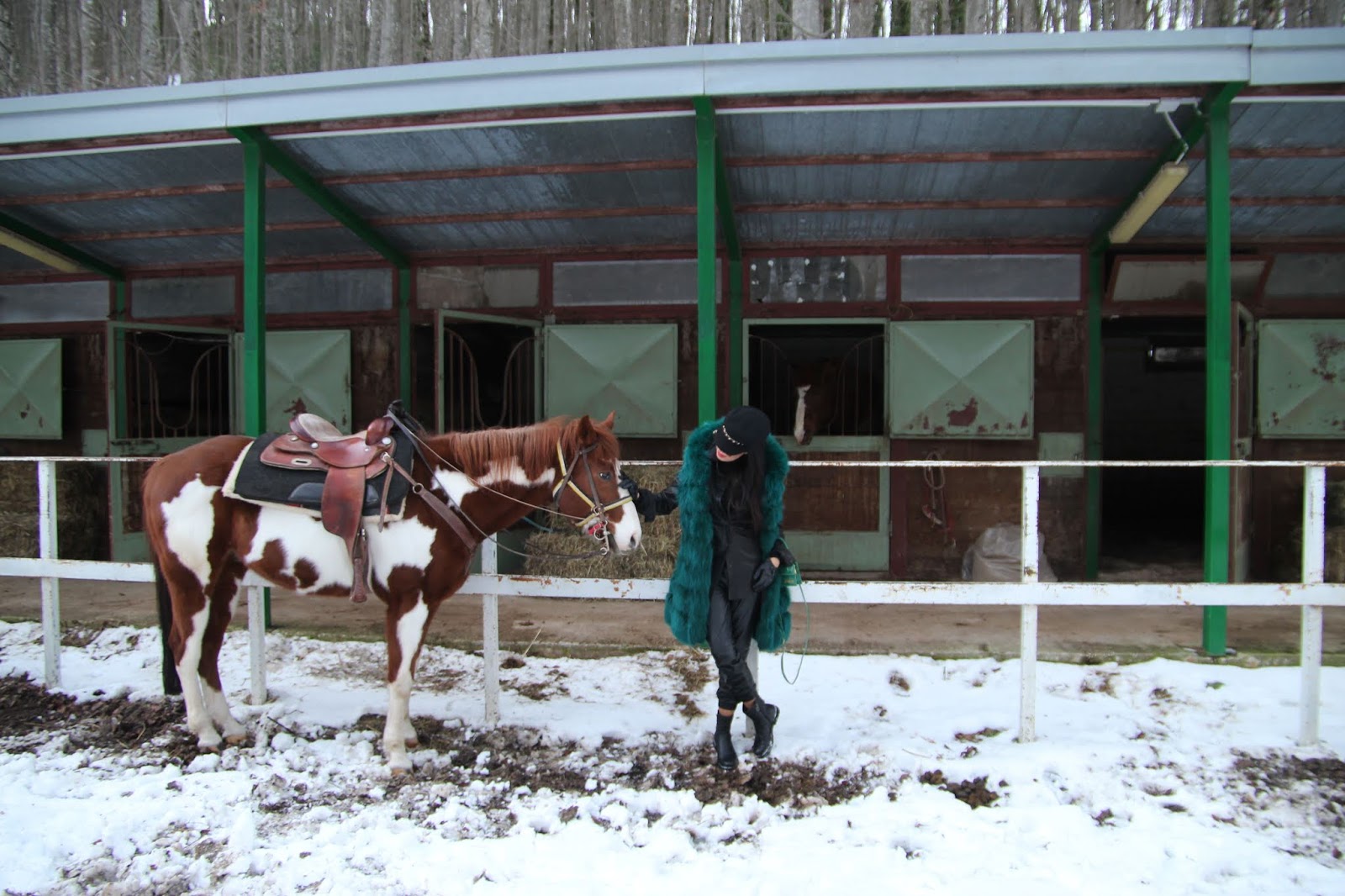 Nella stagione della neve ci si chiede spesso quale sia il look da montagna più fashion.
Ma al momento di fare le valigie per le vacanze ad alta quota quali sono i capi perfetti per essere chic e curate nell'aspetto?
La prima regola da rispettare è portare con sé indumenti caldi e accessori tipicamente invernali, lana e pelliccia prima di qualunque altro.
Il capospalla è indispensabile in montagna, a cominciare dai cappotti.
Il consiglio è di puntare sempre su modelli molto caldi, imbottiti, piumini, giacche tecniche e pellicce.
Per l'inverno 2020 la palette cromatica si ispira alla natura e ai
paesaggi montani.
Il bianco della neve e il turchese dei cieli limpidi
si alternano al verde intenso ed al marrone dei boschi, con punte di blu oceano, carta da zucchero, indaco, amaranto
e rosa, con
vivaci fodere stampate e dettagli preziosi.
Parola d'ordine: colore e fantasia.
Immancabile il nero, colore invernale per eccellenza, simbolo
di un'eleganza senza tempo.
Il campo degli accessori nei look da neve premia colbacchi in pelliccia, sempre molto raffinati, ma anche cappelli e berretti più tradizionali magari in coordinato con sciarpa e guanti.
Finite le lunghe sciate oppure quando si sta in baita, un tocco fashion ci vuole sempre.
Completate il vostro look con stivali da trekking caldissimi, modelli da neve rivestiti di pelliccia con applicazioni di carattere, borse, occhiali e bijoux abbinati: et voilà, siete pronte per le vacanze sulla neve più trendy.
Io, per una
mattinata in montagna immersa nel bianco, ho optato per un look caldo e comodo, ma
senza rinunciare allo stile: una base total black illuminata da un lungo e caldissimo gilet in pelo verde smeraldo e una vezzosa mini bag a tracolla in tinta.
Sono ai
piedi del Monte Rajamagra, e il maneggio "
Piccolo Ranch
" è un
modo
per vivere la montagna nella maniera più naturale e
salutare possibile.
Un modo diverso di concepire la vacanza, esplorando nuovi territori,
godendosi una cavalcata alla scoperta di bellezze naturali e antiche tradizioni,
in sella ad uno straordinario animale e lontano dai circuiti turistici
tradizionali.
(Clicca qui se vuoi vedere un mio diverso outfit da montagna).
Deciding what to wear in the snow isn't easy.
Sure, there's plenty written about staying chic on the slopes, but how do you remain warm but stylish on a day-to-day basis?
The challenge, of course, is finding an outfit that makes you look and feel fashionable even when the weather is, well … not.
Subzero temperatures, slush-covered streets, and icy windchill don't exactly make for the most conducive sartorial circumstances, but hey, a girl's gotta do what a girl gotta do.
The snowy weather doesn't mean you have to wrap up like a bundle of washing. Just a pick smart, wool coat, wear sensible shoes and chic accessories.
I wanted to share some suggestions on what to wear on a snow day so you can enjoy the time outside.
Obviously, the key to dressing for a snow day is all about warmth.
A warm coat and good boots are essential and I like adding elements of style with cozy sweaters and fun accessories.
Snow day outfits need to be functional but I still like to feel cute.
Lest you think all hope is lost, there is a way to stay at the top of your style game even in the depths of winter. Think artful layering, cool puffer coats, and some functional-yet-stylish waterproof boots.
Stay stylish, warm & dry with these snow outfit ideas.
What about my ootd?
A colorful coat feels me instantly stylish! I paired it with a trendy hat and a super cute bag and I'm ready to head out into the snow.
I am at the foot of Rajamagra mountain and the "Piccolo Ranch" riding school is a way to experience the mountains in the most natural and healthy way possible.
A different
way of conceiving the holiday

, exploring new territories, enjoying a ride to discover natural beauty and ancient traditions, riding an extraordinary animal and far from traditional tourist circuits.
Location: Il Piccolo Ranch – Laceno -Italy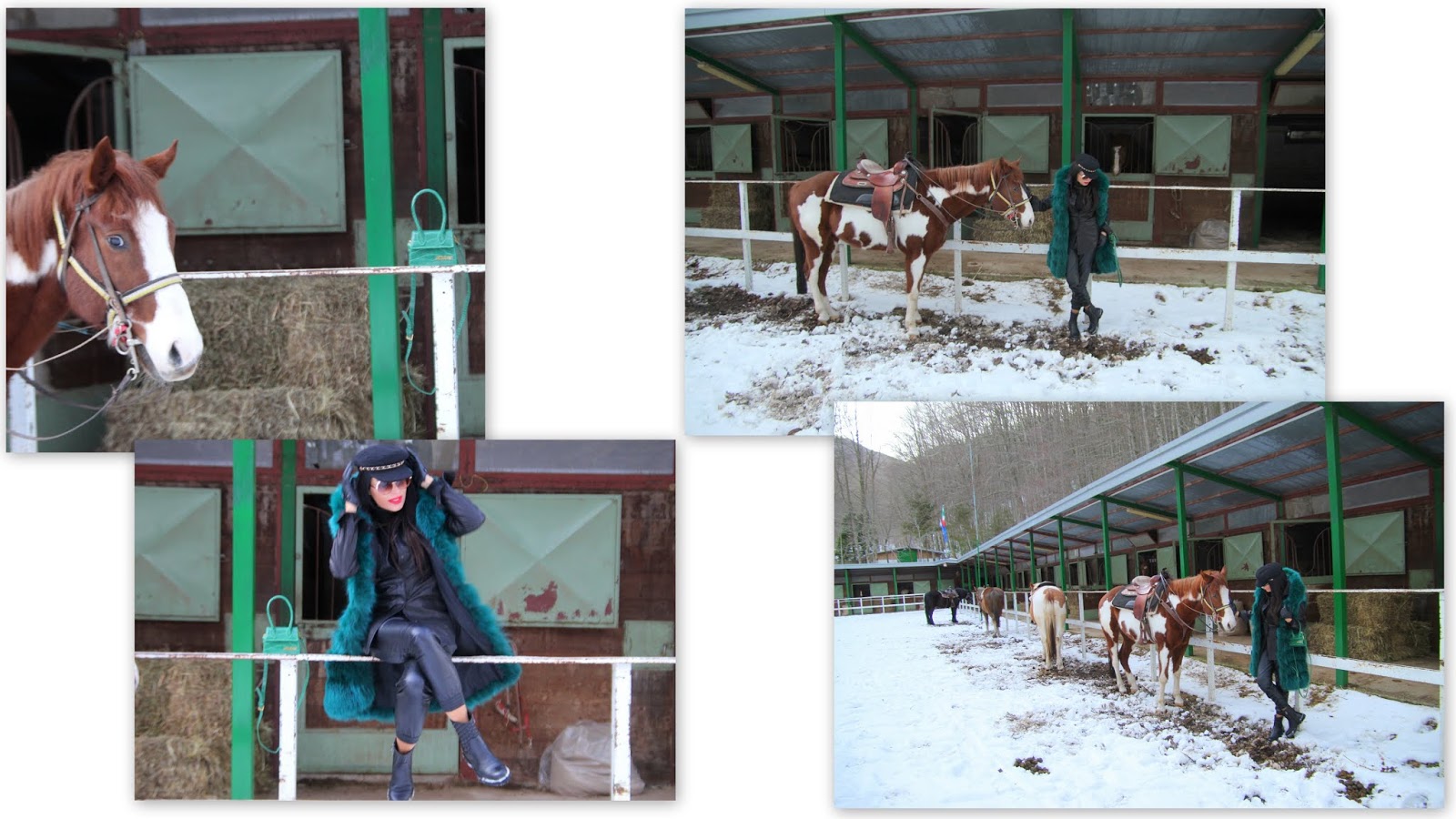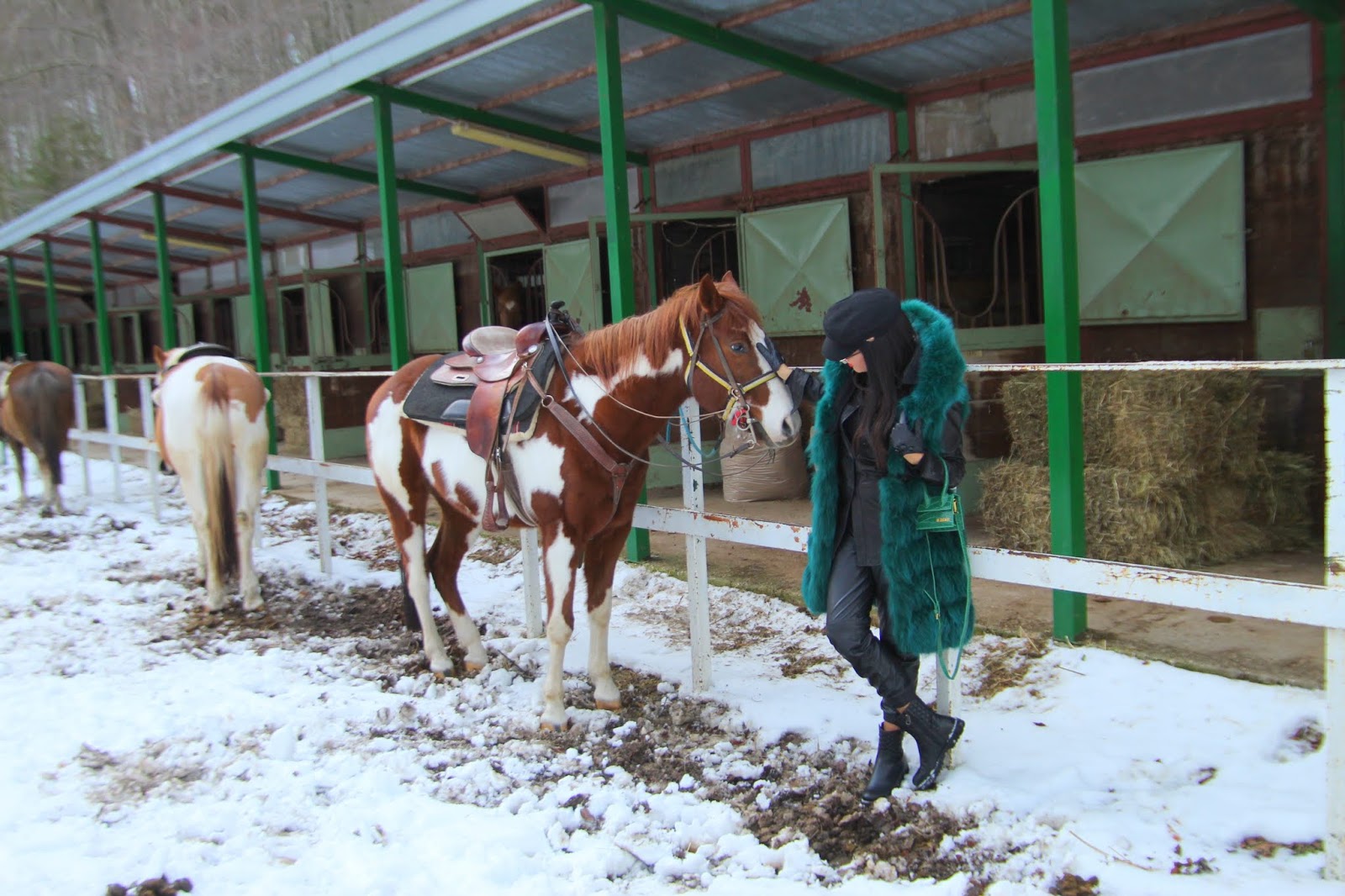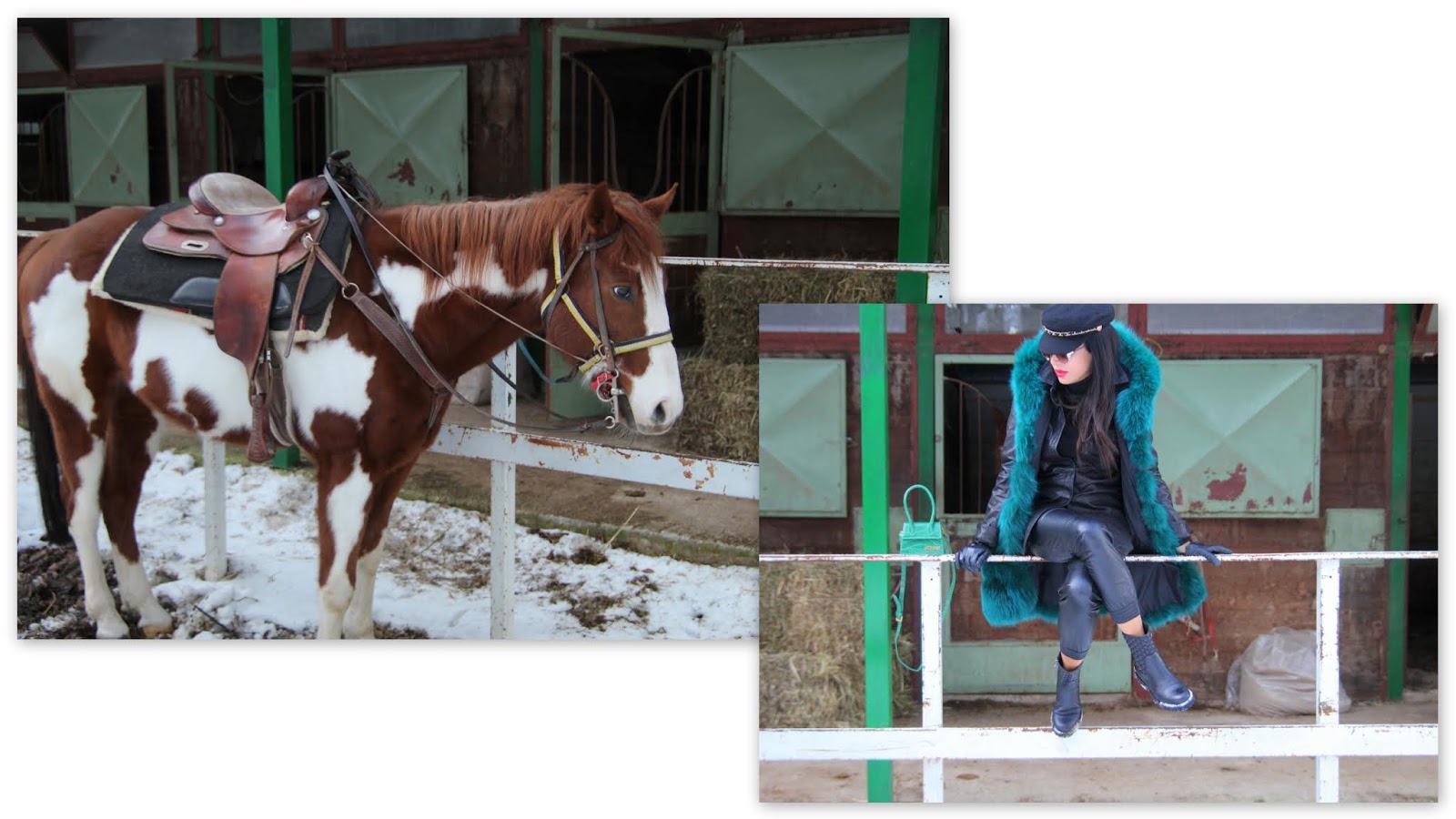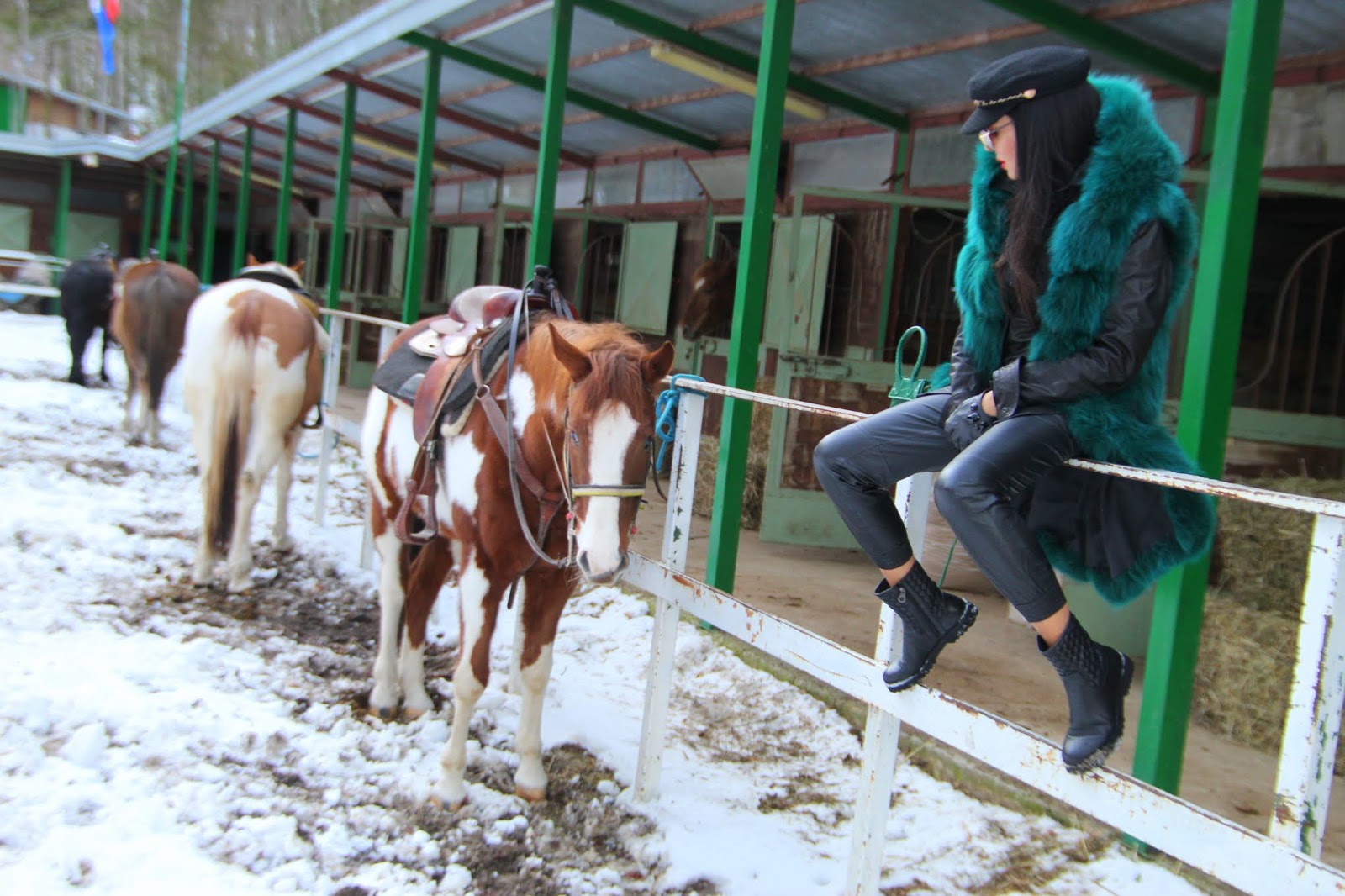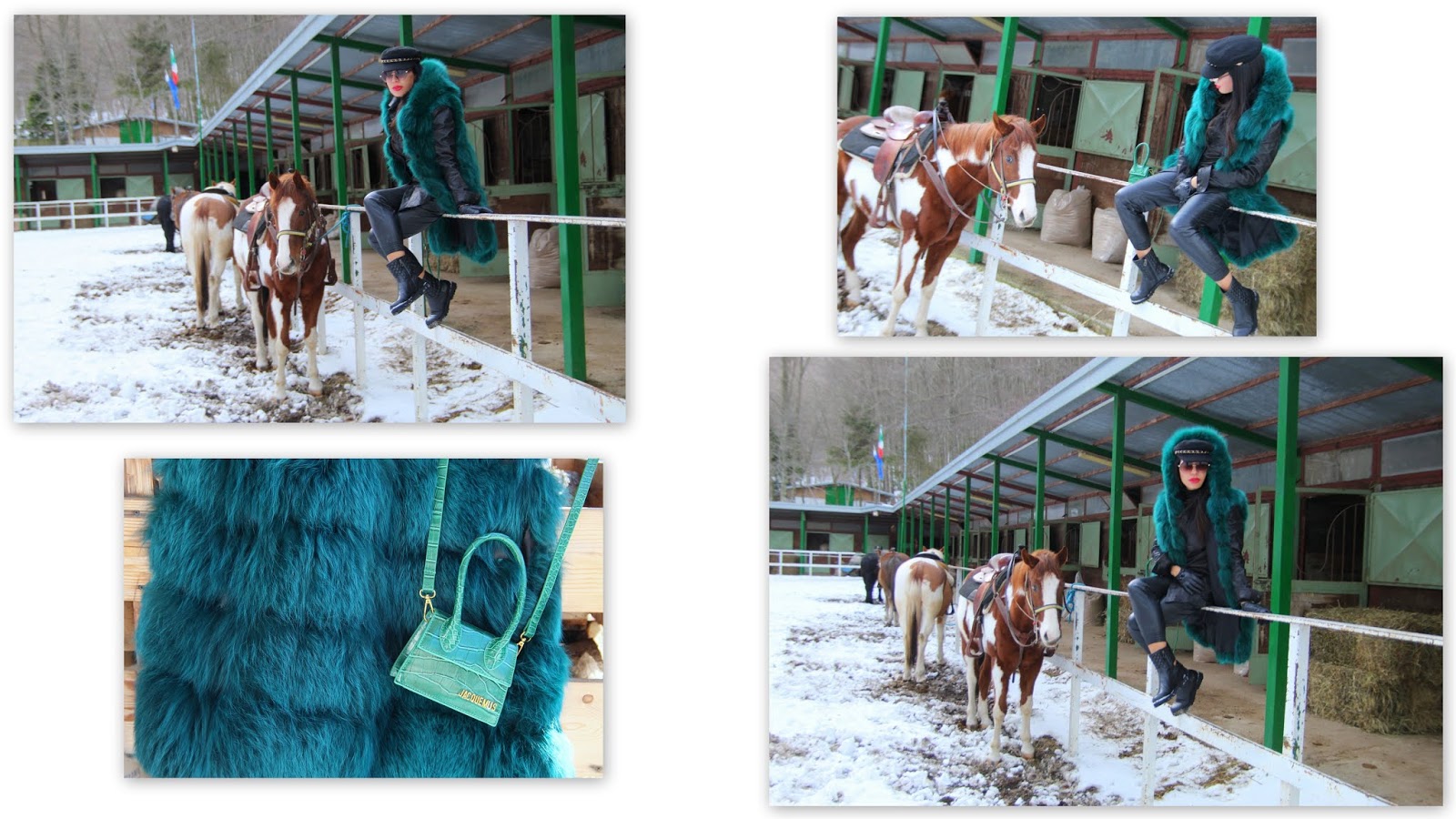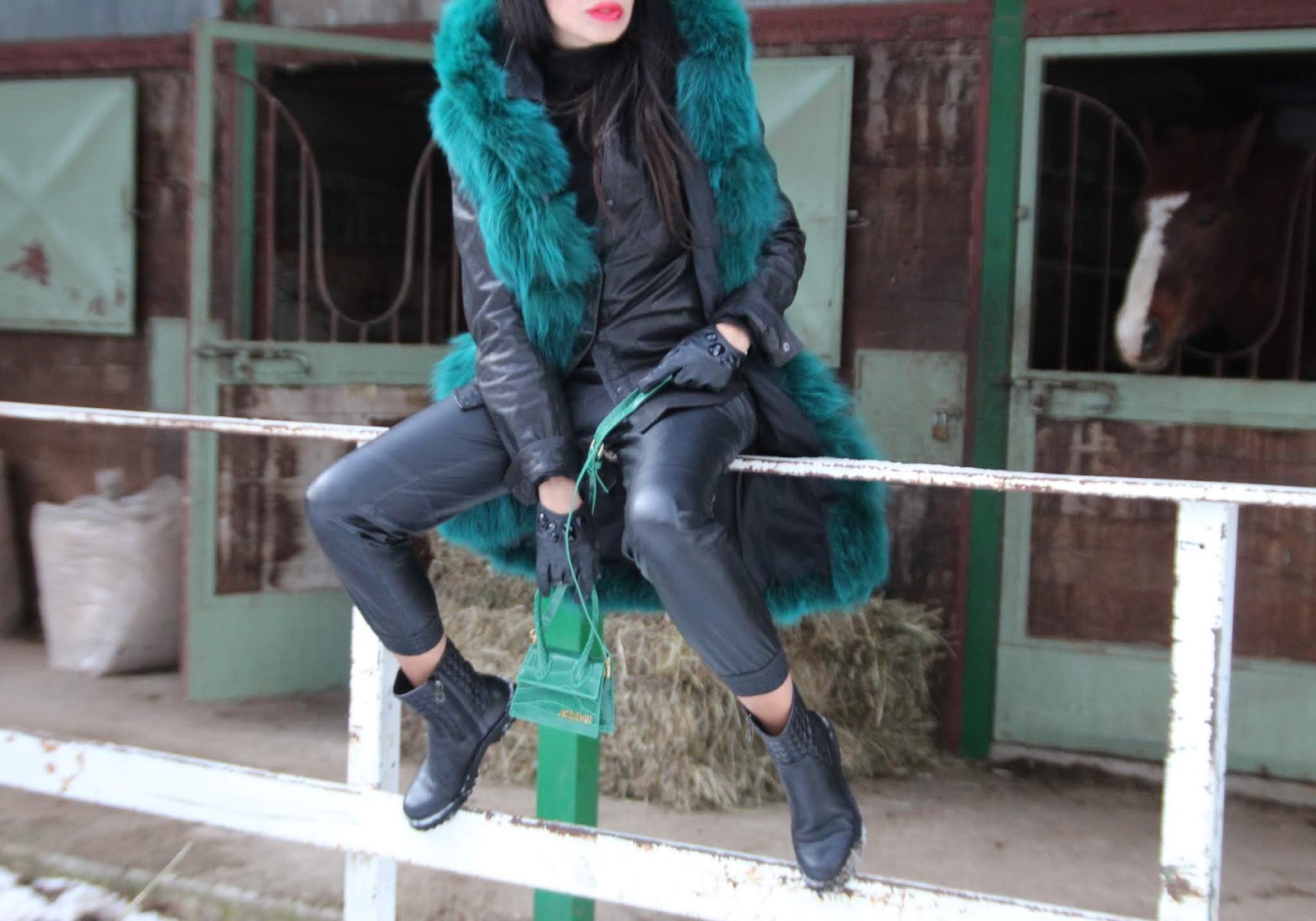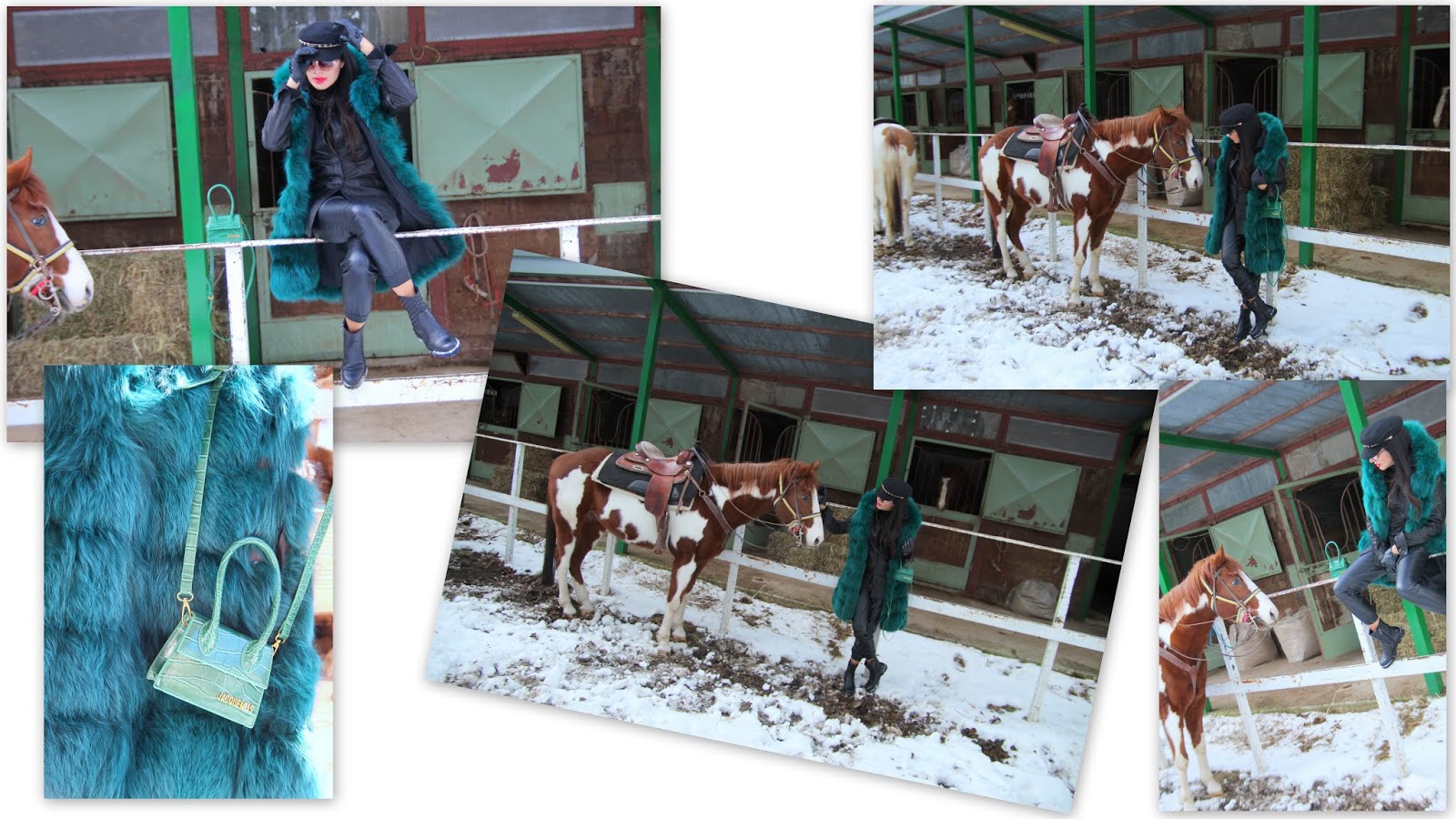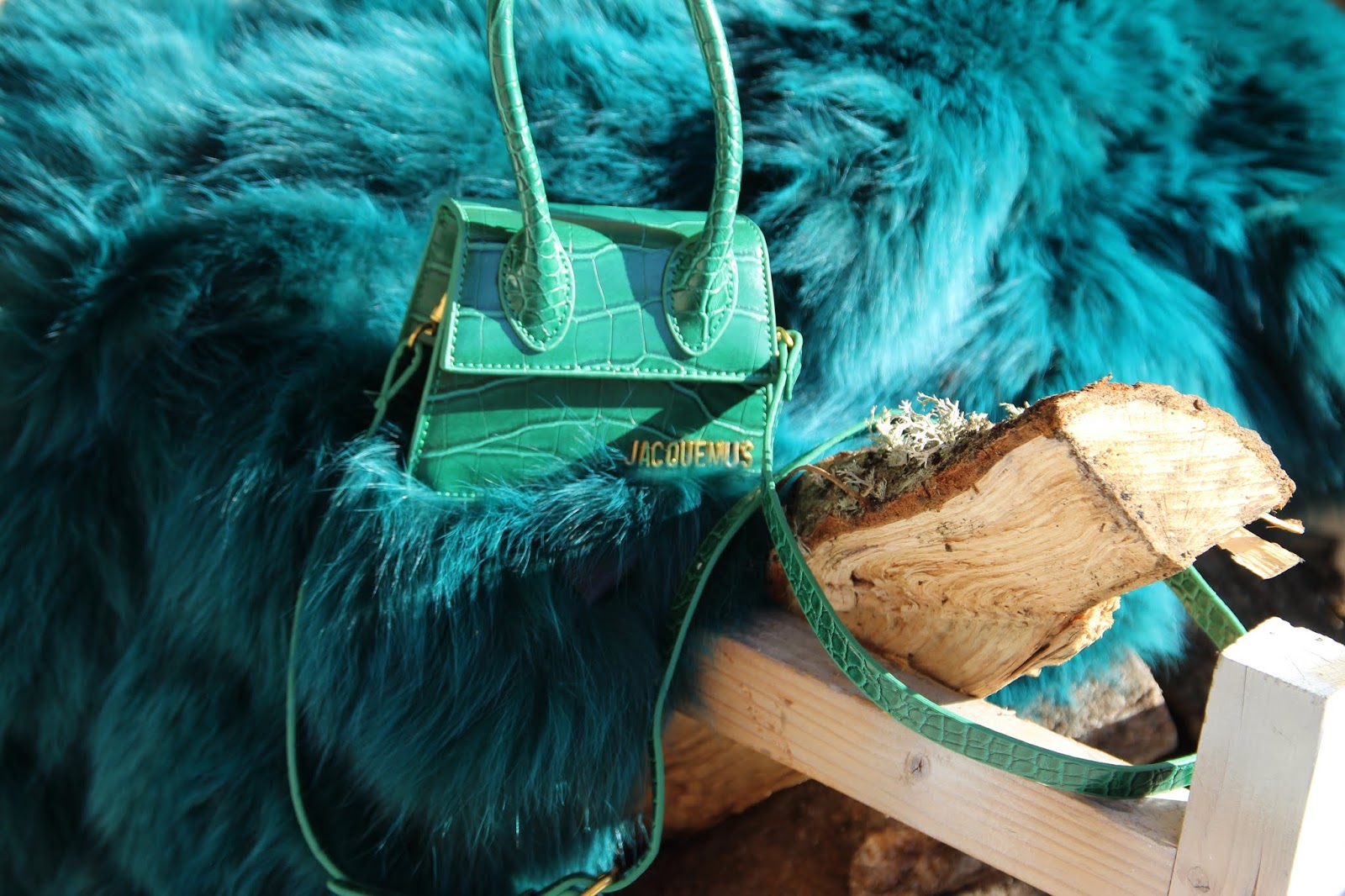 Photos: Mihaela Buiac
I was wearing:
Zara leather shirt and pants