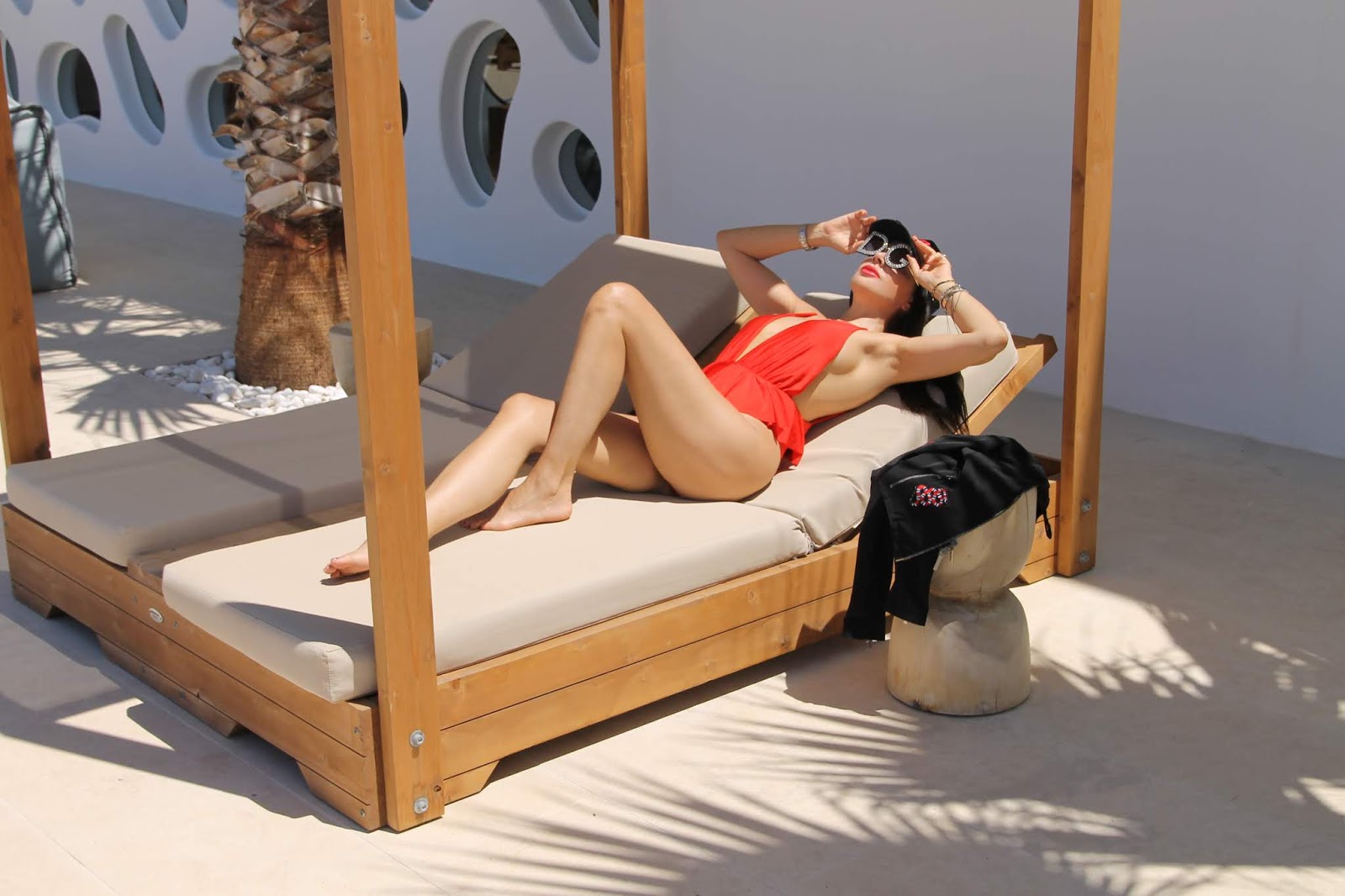 Stile ed eleganza, immersi nella bellezza sensoriale della natura, con vista sul blu infinito dalle mille sfumature.
Una festa per gli occhi e per lo spirito.
La bellezza della vista su Mykonos è celebrata da un design moderno e avvolgente.
I toni bianchi puri sono combinati con le tonalità della terra, mentre gli spaziosi layout, con una straordinaria vista sull'Egeo, regalano una sensazione di pace e serenità.
Strutture e servizi esclusivi assicurano il comfort personale in ogni momento.
Mi sto godendo il sole, la brezza marina e la luce purissima del giorno, che fa di quest'isola uno dei posti più luminosi al mondo, in perfetta armonia con la sua natura.
Questo è sicuramente il mio hotel preferito a Mykonos.
Indosso solo un costume e una giacca per proteggermi dal vento che soffia incessante, creando quel leggero stordimento che aiuta a riconciliare l'animo con l'universo circostante.
(Clicca qui e qui per vedere tutti i costumi più belli di questa bollente estate 2019).
(Clicca qui per vedere un altro post da Anax Resort & Spa).
A world of luxury accomodation.
Stylish elegance immersed in the sensory beauty of nature, with views of endless blues.
A feast for the eye… and for the spirit.
The beauty of the Mykonian surroundings is celebrated with a modern curvy design and décor.
Pure white tones are combined with earthly hues, while spacious layouts, with the amazing view of the Aegean blue, tempt to immerse guests into peace and serenity.
Exclusive facilities and amenities ensure personal comfort at all times.
I'm enjoying the sun, sea breeze, and the perfect harmony of the island's nature.
This is definitely my favorite hotel in Mykonos.
I'm just wearing a swimsuit and a jacket to protect me from the wind that blows incessantly, creating that stunning effect that helps reconcile the soul with the surrounding universe.
(Click here and here to see all the coolest swimsuit of this hot summer 2019).
(Click here to see another post from this amazing hotel).
Location: Anax Resort & Spa – Mykonos – Greece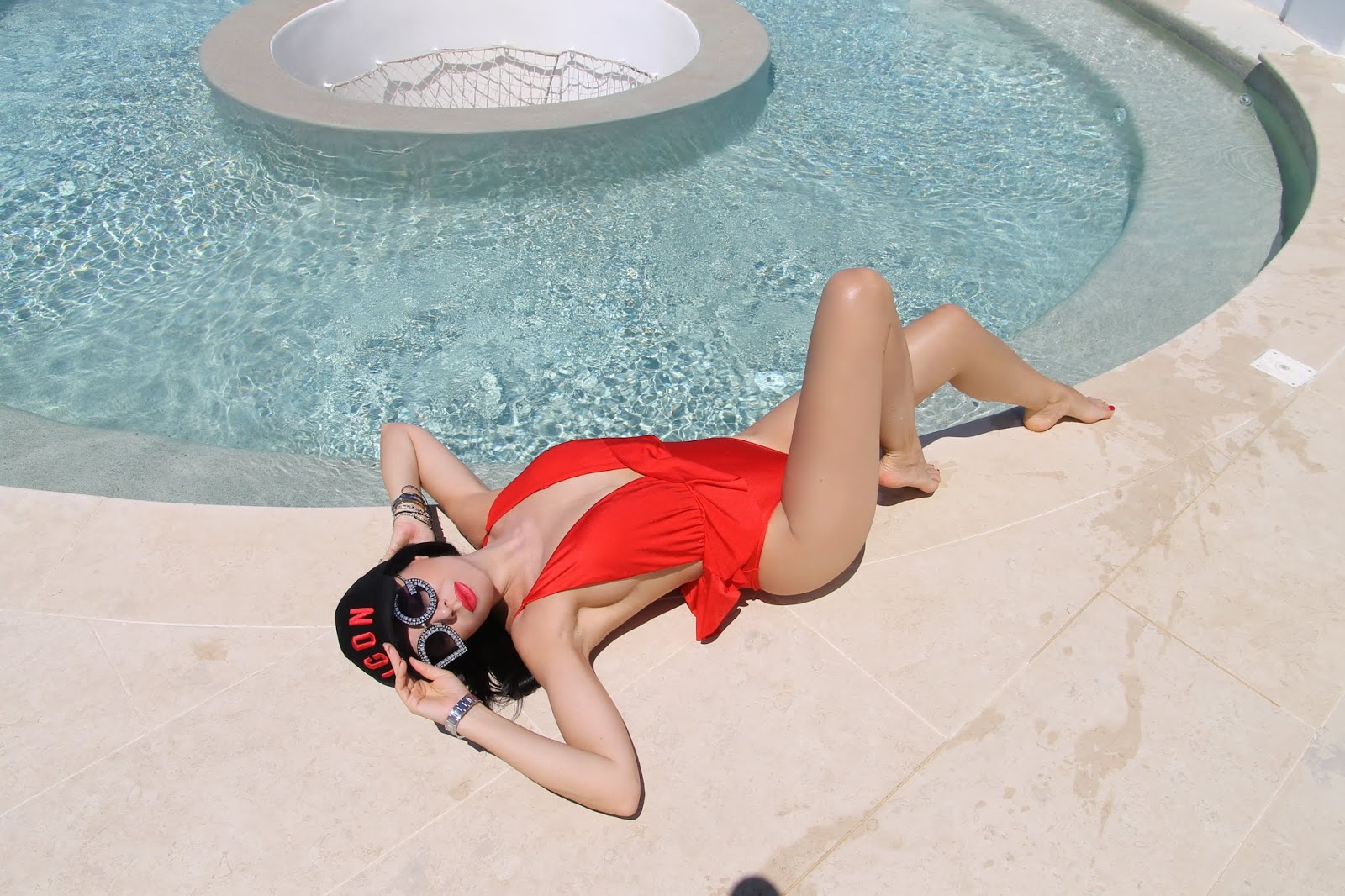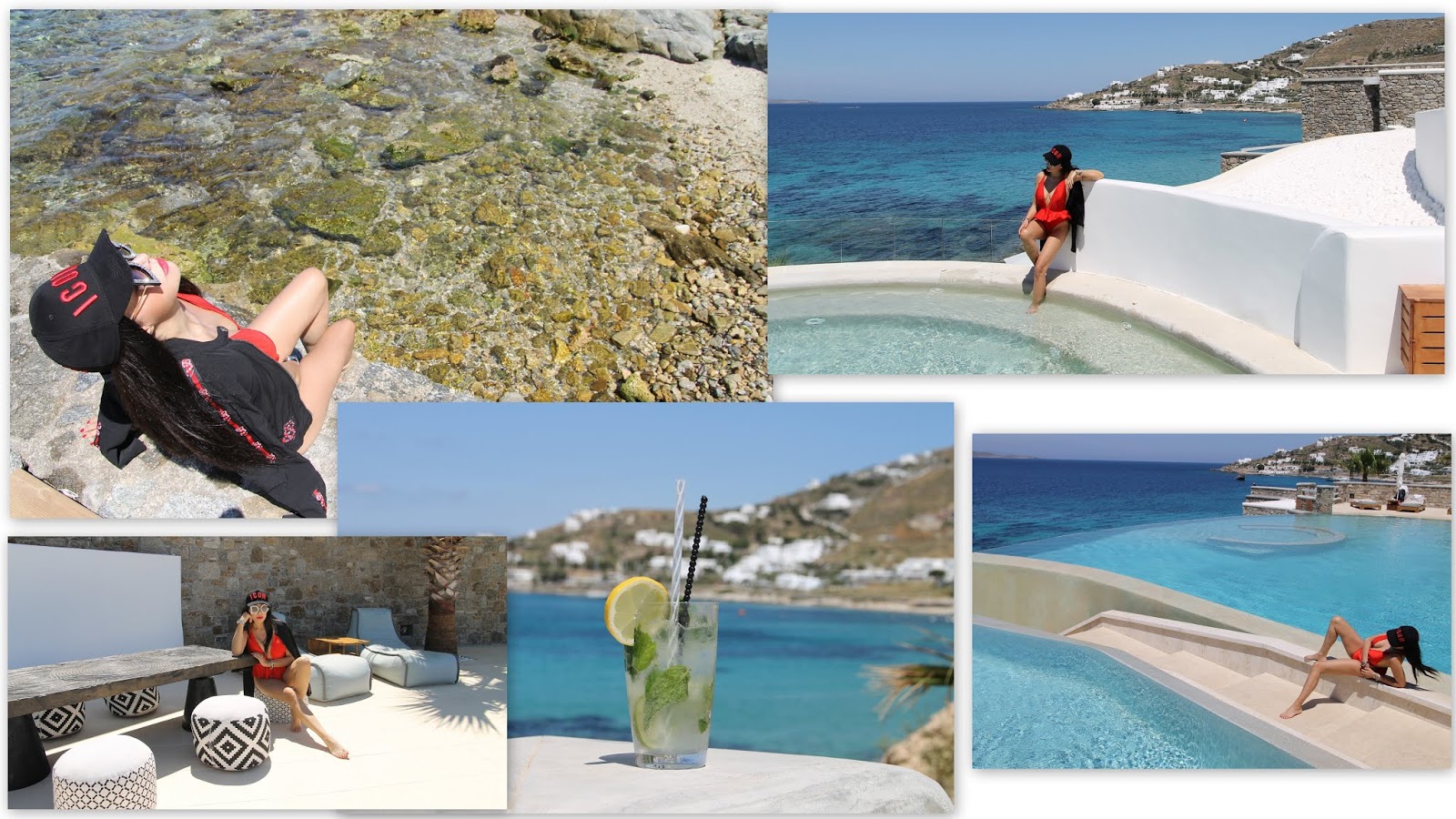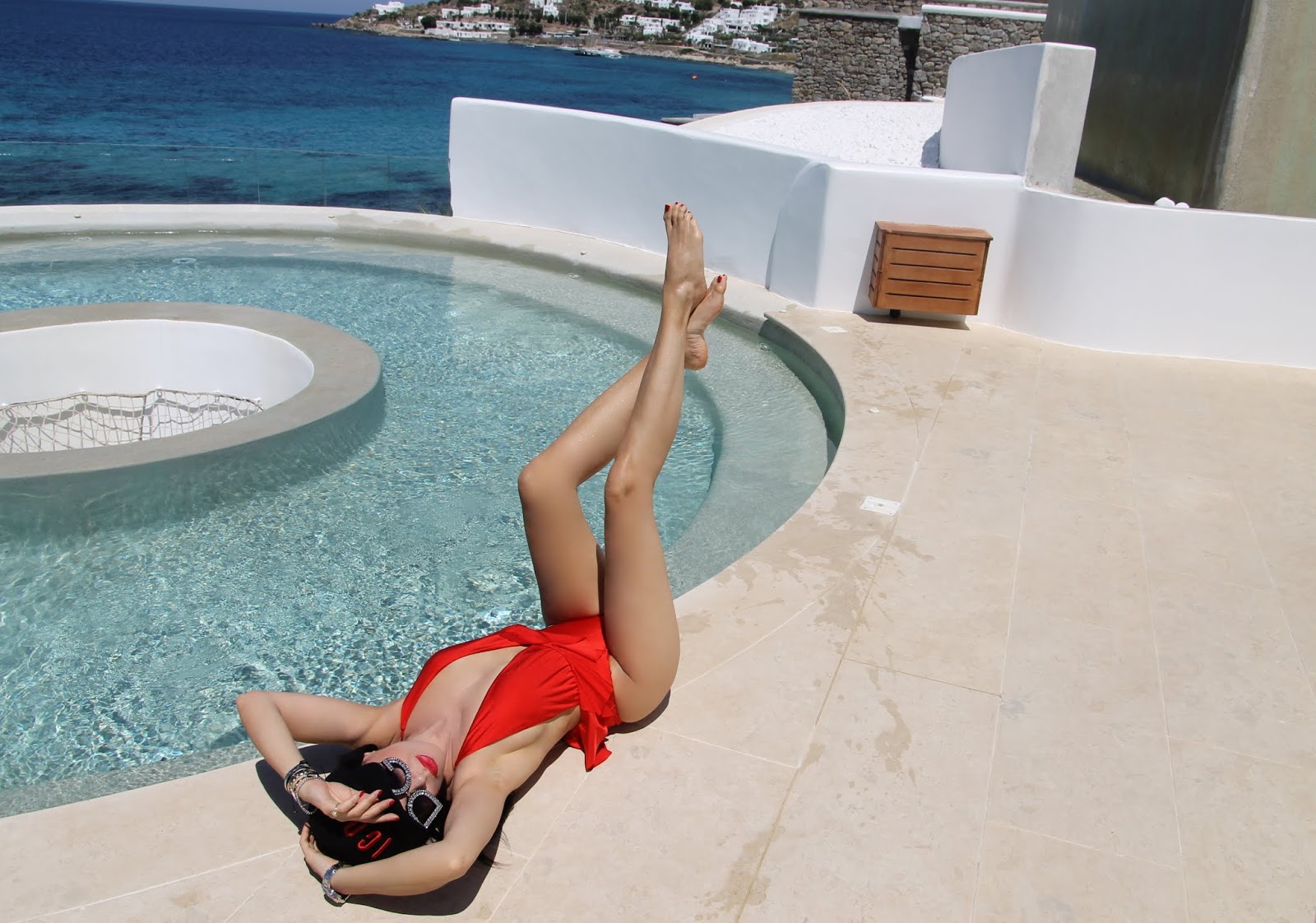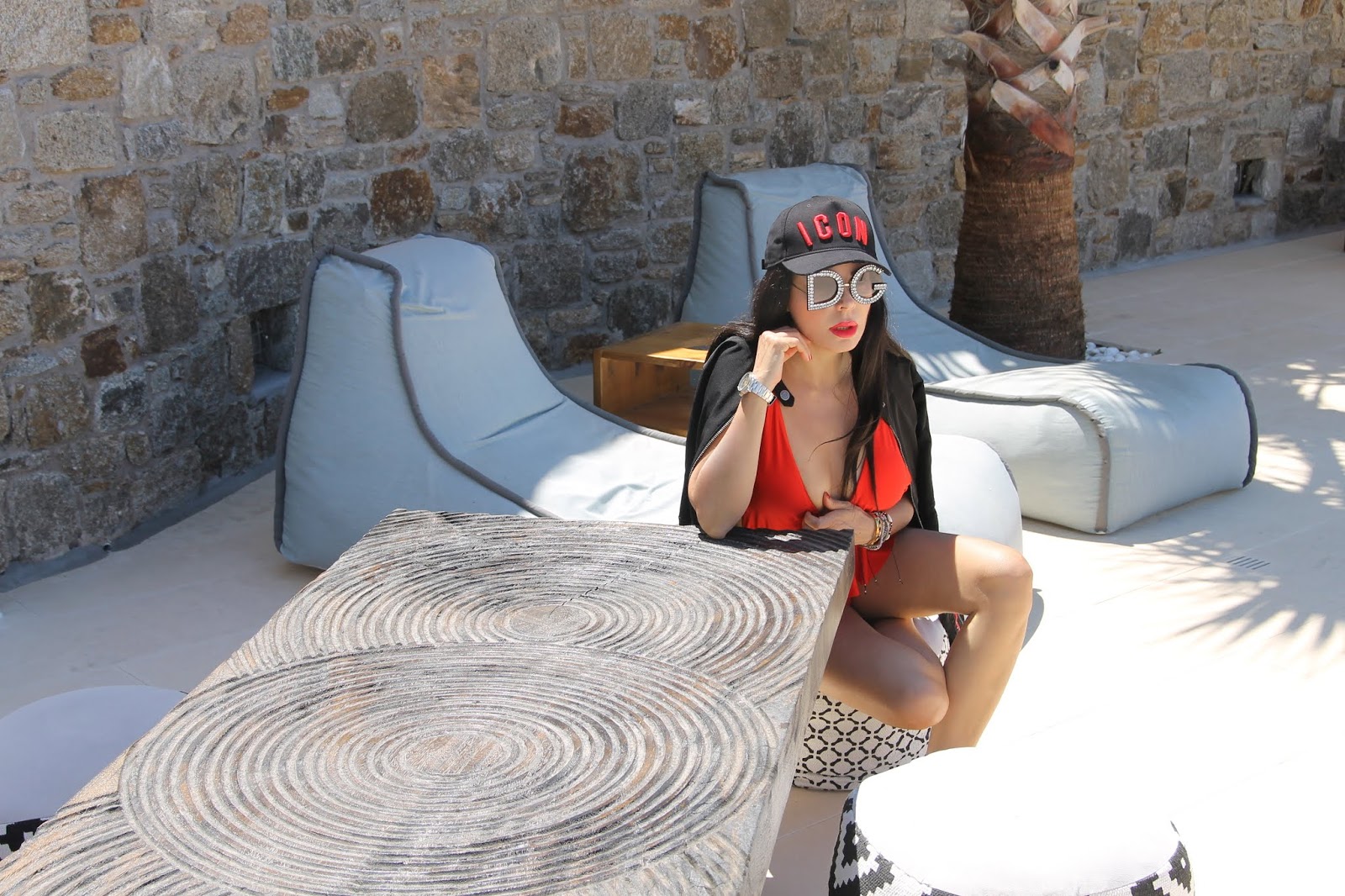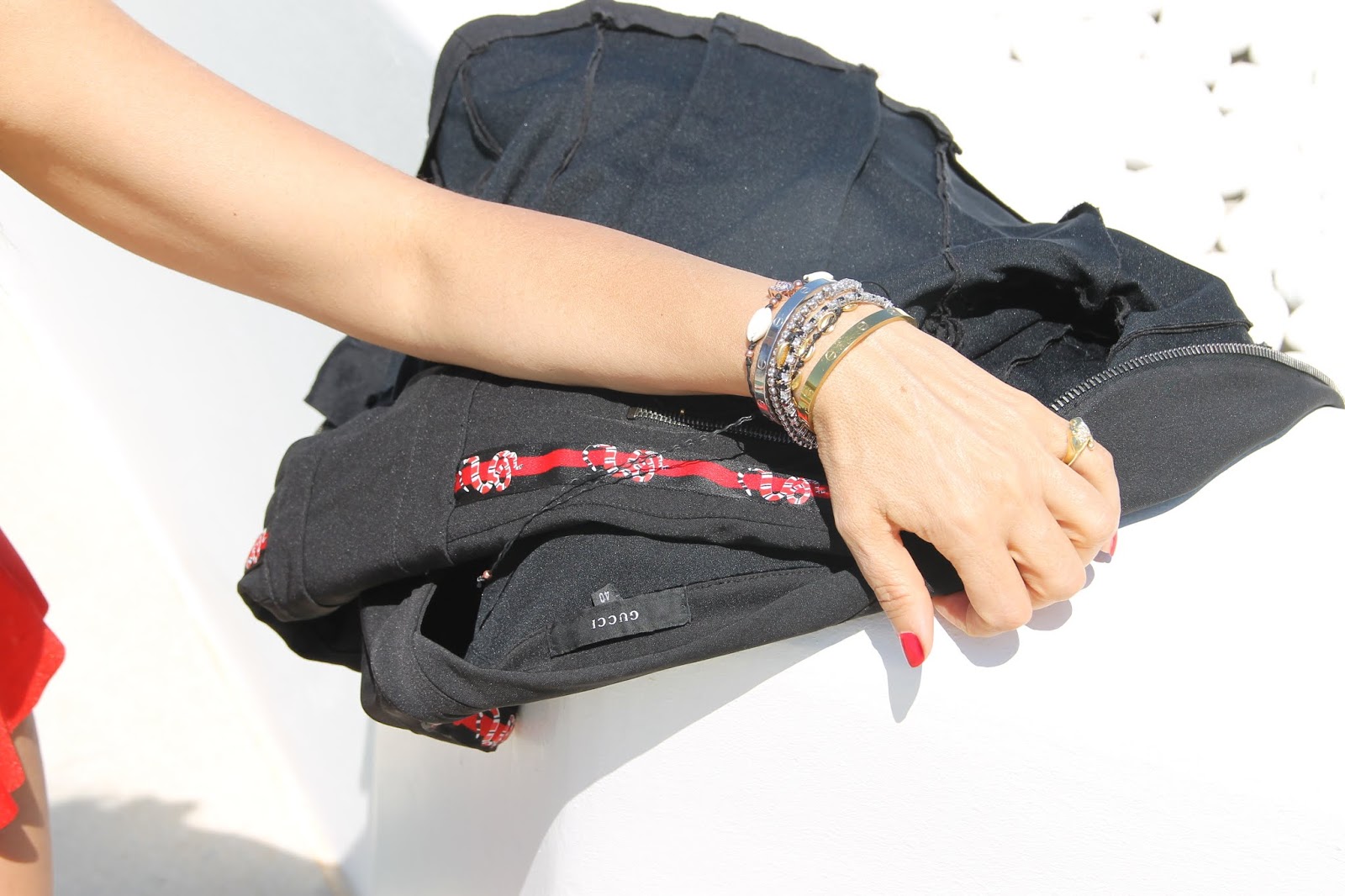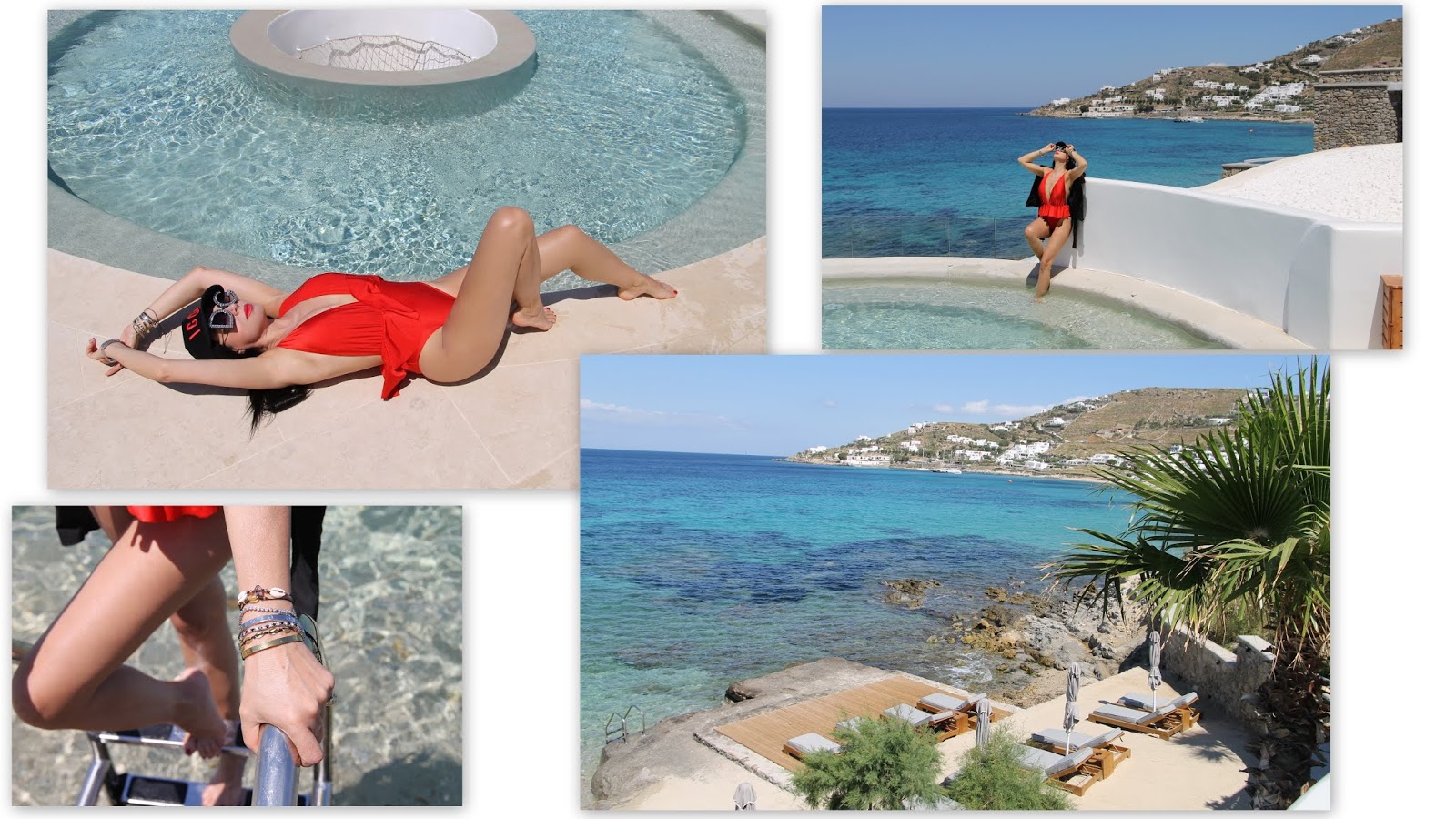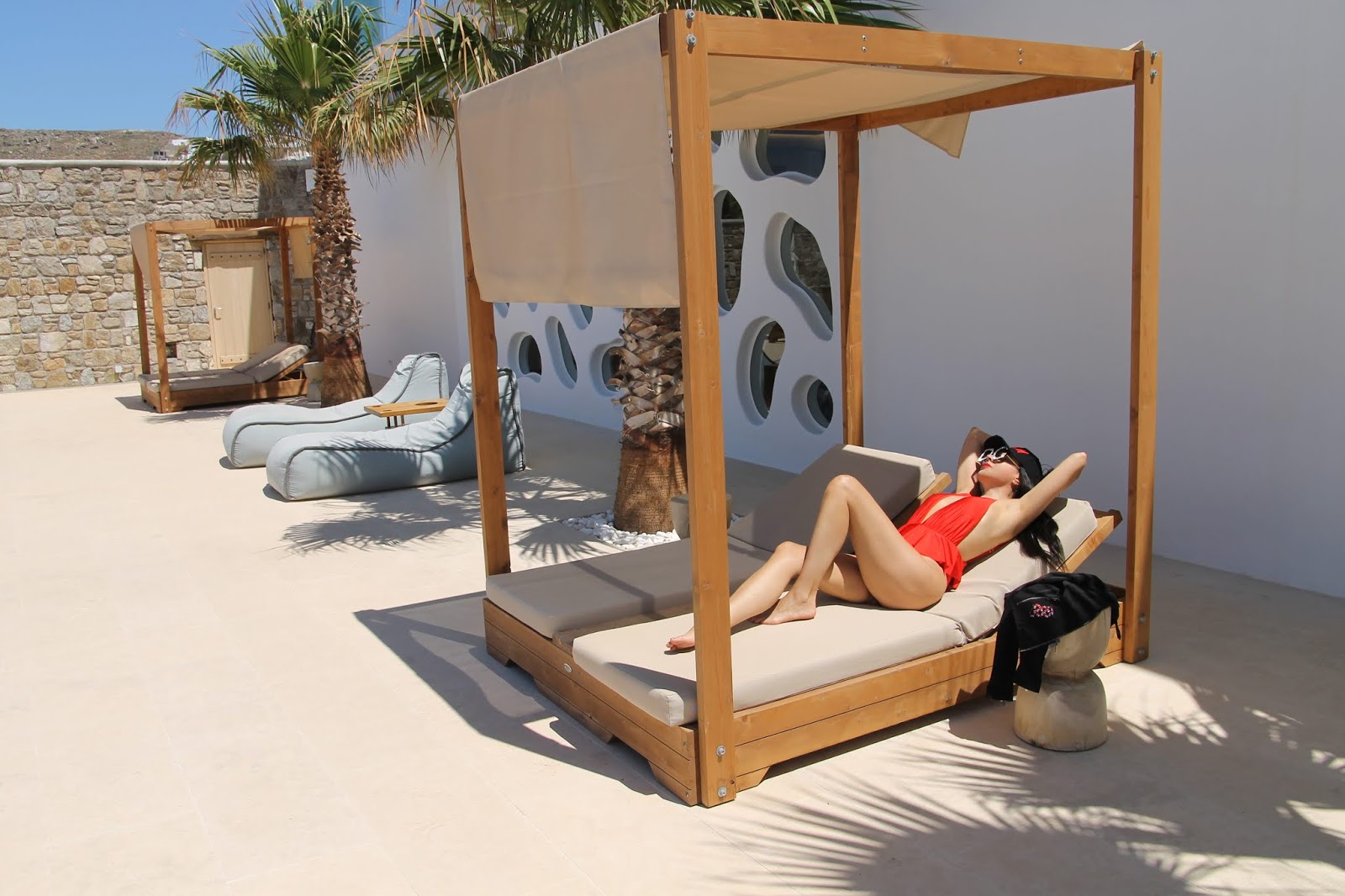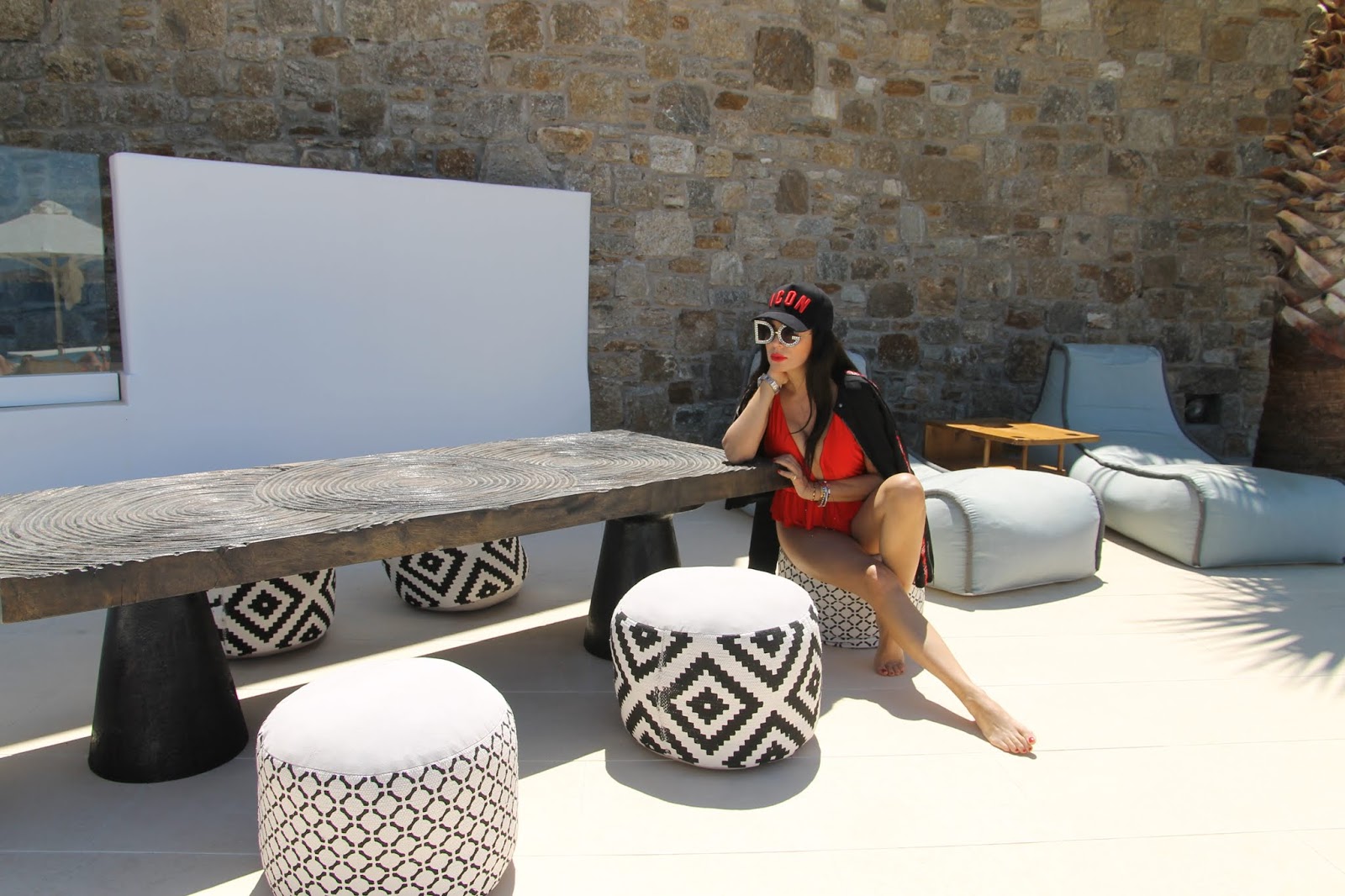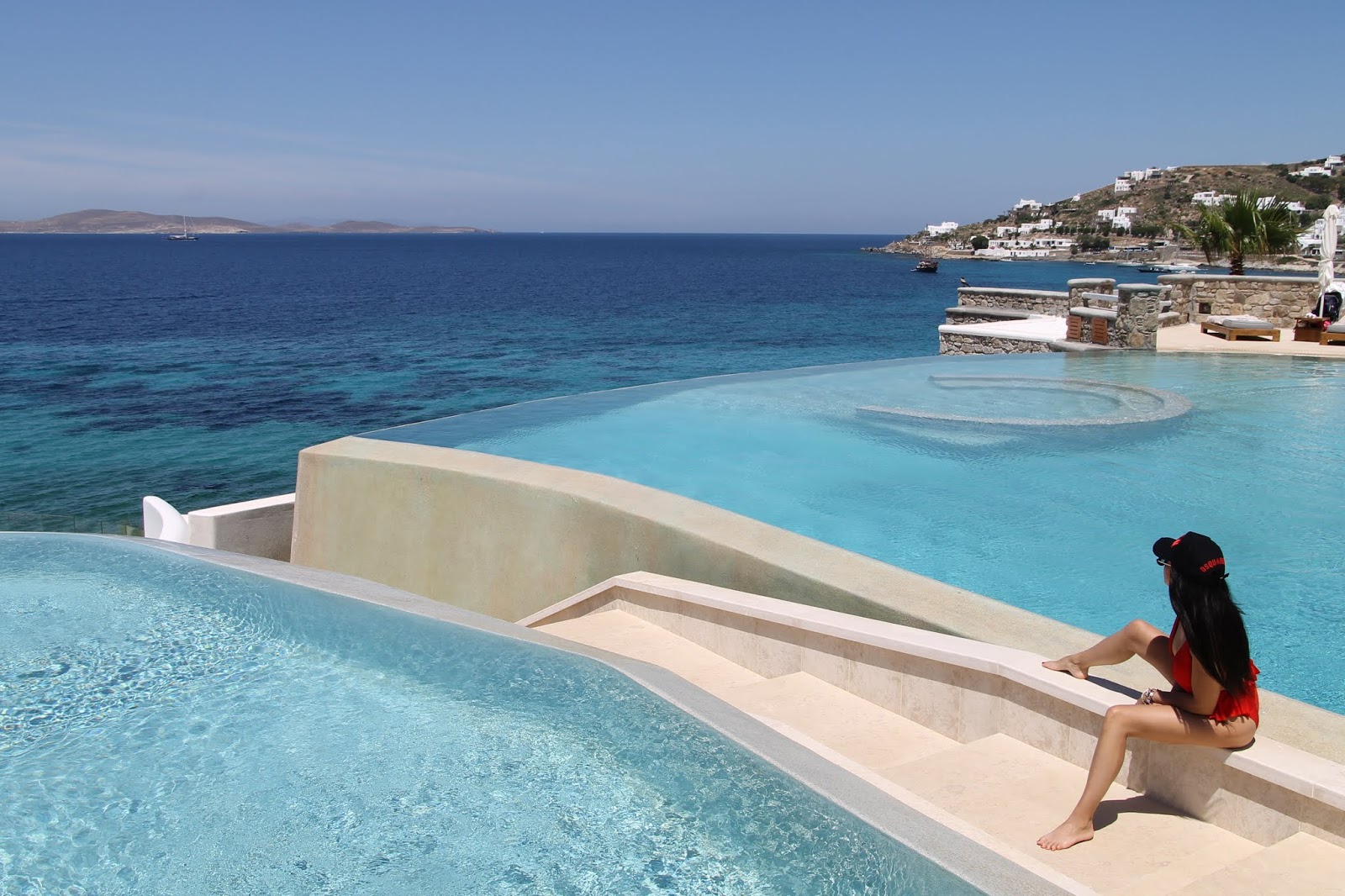 Photos: Oigres Elirab
I was wearing: