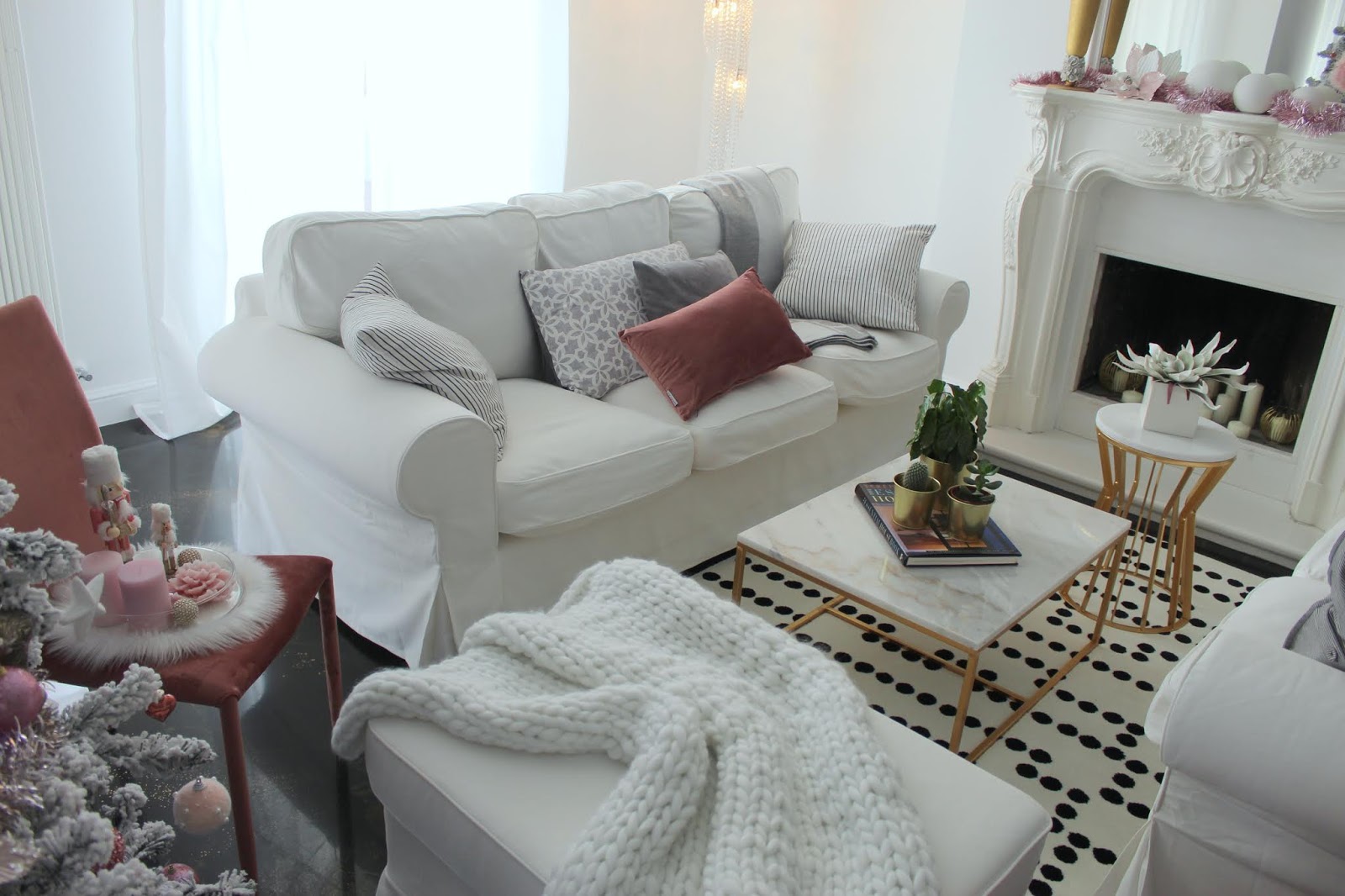 Anche quest'anno il tempo è letteralmente volato e siamo già a Natale.
Dicembre è il mese che più di ogni altro mi scalda il cuore.
Se da bambina aspettavo quella notte perchè magica e piena di regali, adesso
cerco di godermi più possibile i giorni che la precedono, per
assaporarne l'atmosfera, per godere degli addobbi sparsi nella mia abitazione, per
quella voglia di mettere in pratica le idee e gli spunti raccolti, per
sperimentare ricette, impacchettare regali, apparecchiare la tavola,
organizzare tè pomeridiani, cene con gli amici… in realtà sono talmente
tante le cose che vorrei fare, che ho sempre più la
sensazione che i giorni intesi come
periodo natalizio, siano davvero pochi.
E' questo per me il periodo più bello dell'anno, perciò ho pensato di condividere
con voi qualche dettaglio della mia casa.
Ho fatto del
mio meglio per renderla accogliente e invitante.
Adoro creare angoli magici, il cuore principale è nel salone, è li che amo posizionare il mio grande albero, che è il punto luce principale.
Quest'anno ho usato una tavolozza di colori neutri, il bianco ammorbidito da tenui
sfumature di rosa con tocchi di oro frizzante che rende il tutto fresco ed
accogliente.
L'arredamento natalizio neutro mantiene lo spazio morbido e invitante, pur creando un'atmosfera festosa.
Altro punto fermo resta il camino, non amo addobbarlo eccessivamente,
mi piace porvi sopra un folto tralcio decorato o un nastro luminoso con fiori e candele.
E poi che dire dei divani? Anche per loro cambia lo scenario.
Ai tenui toni del grigio e del bianco, ho aggiunto i cuscini in velluto rosa e un soffice plaid che danno un tocco davvero grazioso al tutto. Accanto una sedia e un pouf in tinta.
Perchè io sono fatta così, amo sperimentare, cambiare, decorare secondo
l'ispirazione del momento, sposto gli oggetti dentro casa in
continuazione, adattandoli di volta in volta al mio estro creativo.
E così intanto mi rifaccio gli occhi e trovo nuove
ispirazioni e assaporo il countdown con
più intensità.
La casa si è riempita di ghirlande, luci e candele sparse con maestria a donare un'atmosfera rilassata, la magia del Natale diventa tangibile, con il profumo di pino e cannella sempre più intenso, per attimi da gustare con estrema lentezza.
E' un pò come invitarvi a prendere un tè e raccontarvi il Natale secondo me. Benvenuti!



"Natale non è un giorno o una stagione, ma uno stato d'animo."
Tanti auguri di cuore.

Welcome, and come on to my home at Christmas.
If I could invite you to come to my annual Holiday Thrift Exchange, this is how my house would look for the party.
The best thing about the holidays is getting together with friends and family to have a great time.
Holiday decorating is my absolute favorite and I've done my best to make my home feel cozy and inviting.
I'm so excited to share my holiday gathering home tour with you!
Just to the right of my entry area is my white and pink-toned tree in the formal living room.
My whole family is in love with this rich, elegant tree, and I love that it's one of the first things people see when they enter our home.
You don't need color to dazzle up your home for the holidays, I like mixing a variety of finishes like pink, gold, mercury glass, and champagne to create a chic and elegant look.
Neutral Christmas decor keeps the space soft and inviting, while still creating a festive atmosphere.
A pale palette of rose golds and pinks allows handling glitter galore, with coordinating ornaments, even pillows, and chairs to match.
Creating a welcoming ambiance for the holidays can be super simple and easily achieved. By opting for golden lights on your tree, garland, and more, you are instantly setting the mood for festivities while crafting a cozy atmosphere.
Accent a neutral color scheme with gold.
For holiday decorating, I love incorporating natural elements, lights, candles, and a little gold be it in the ribbons, ornaments, or objects.
Magnolia leaves are always a favorite of mine, especially in wreaths strewn with beautiful gold ribbon. These make for an elegant statement on any door or fireplace and you can add some great glass pieces or ornaments to really make it gleam.
These are my Christmas decorating ideas for effortless holiday elegance… aim for understated glitz and your holiday aesthetic just got way merrier.
I hope you've enjoyed this holiday gathering home tour, it's been so fun sharing family moments with you.
Cheers and Merry Christmas, from our family to yours!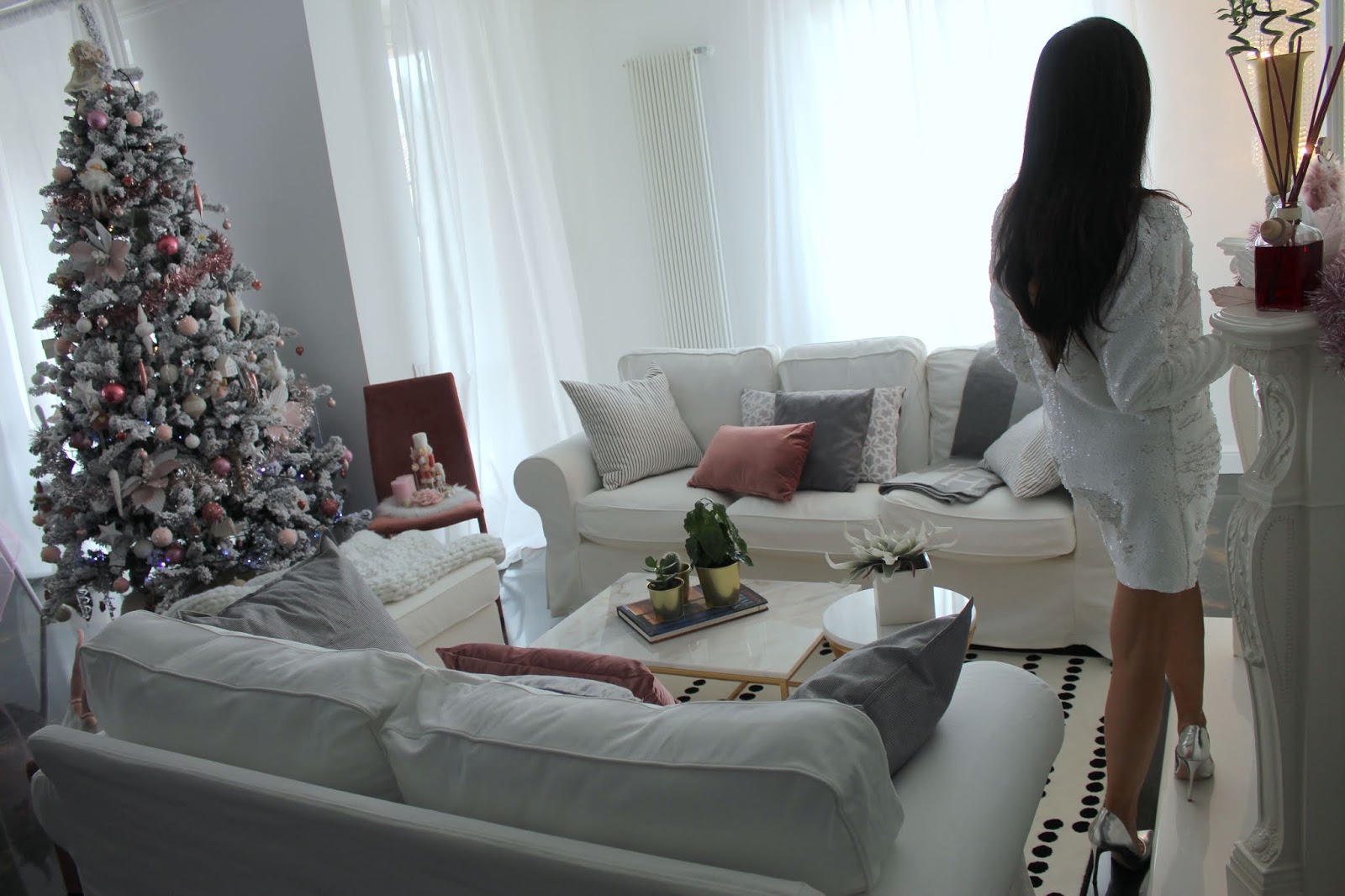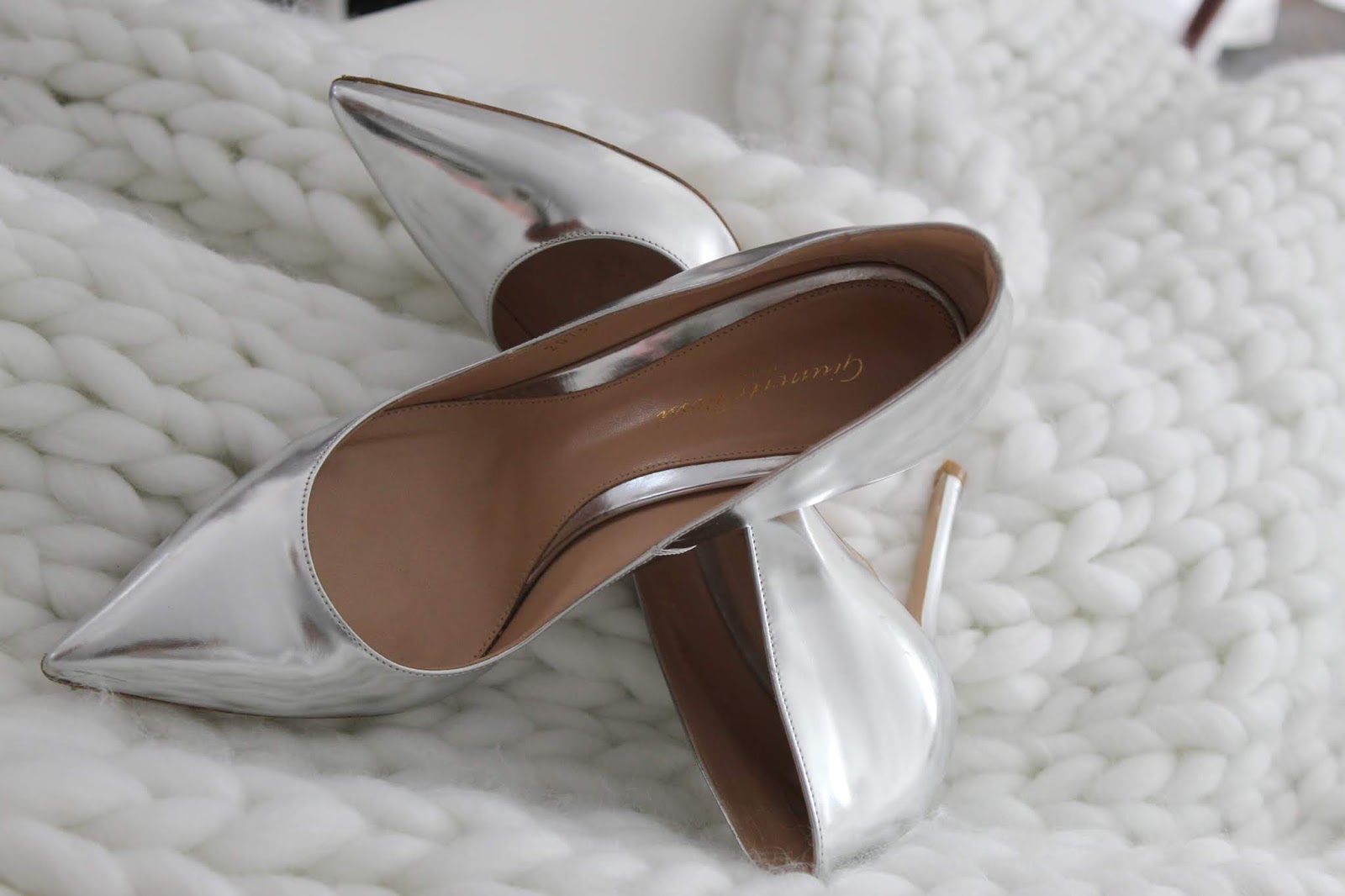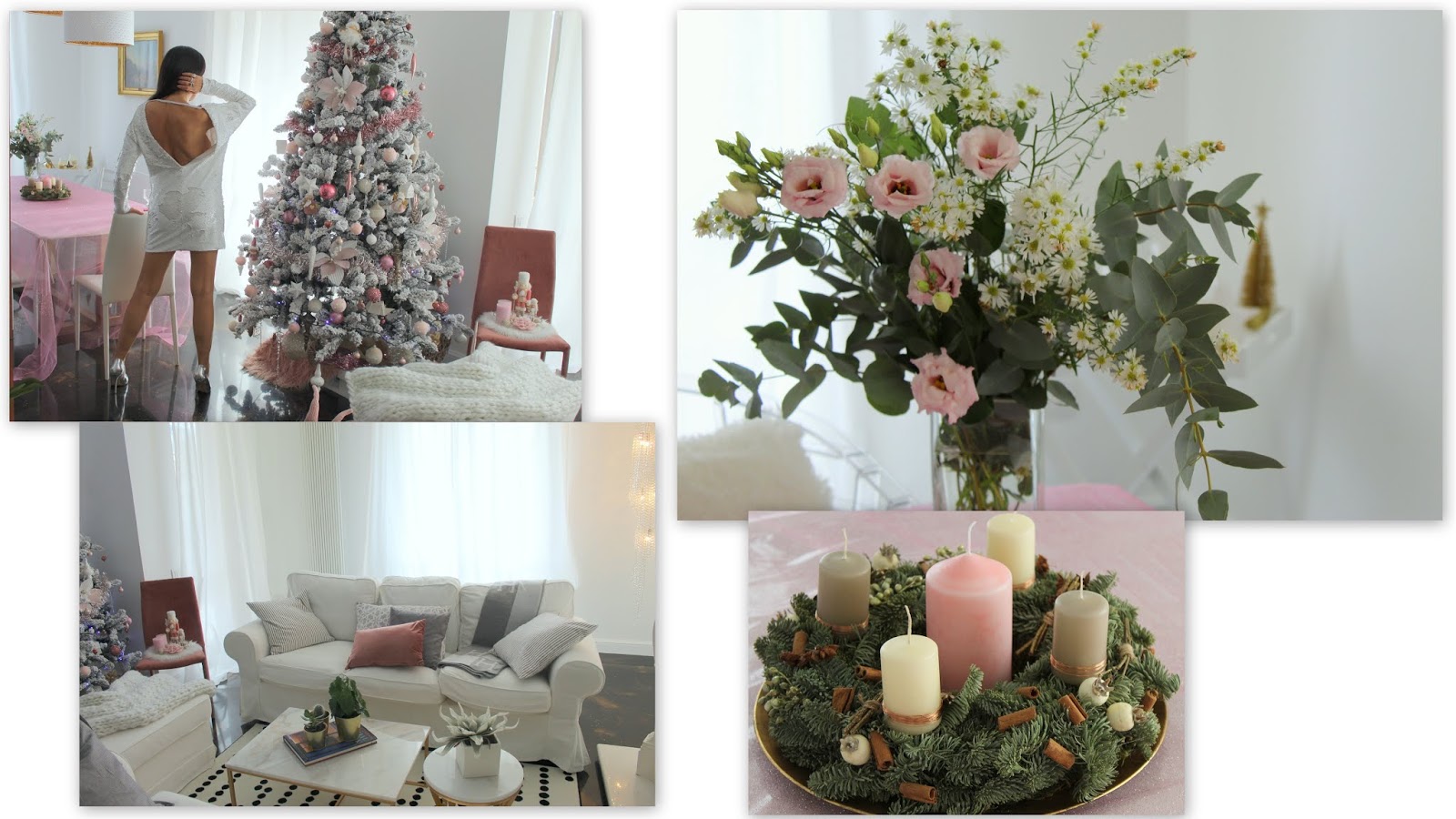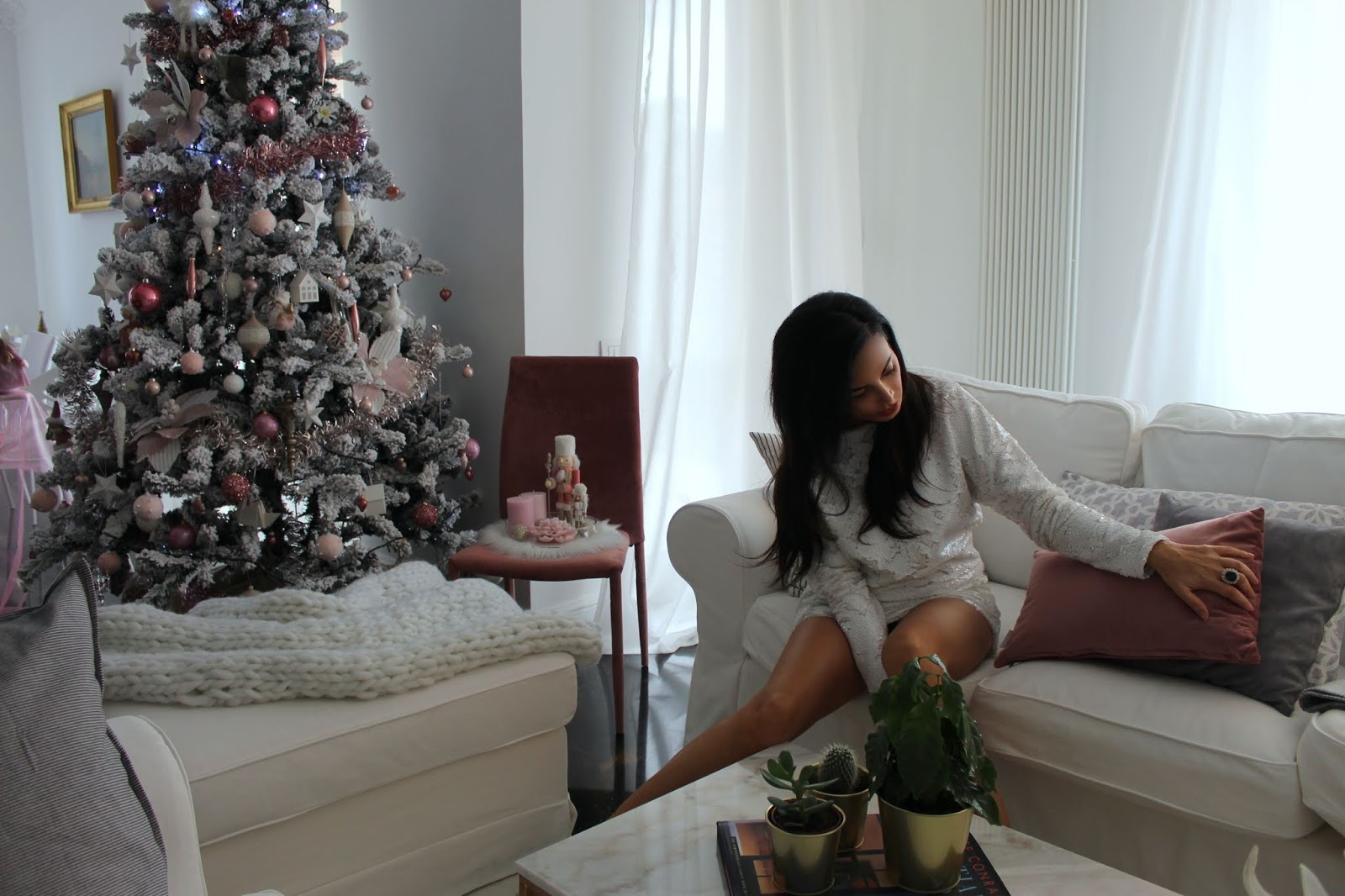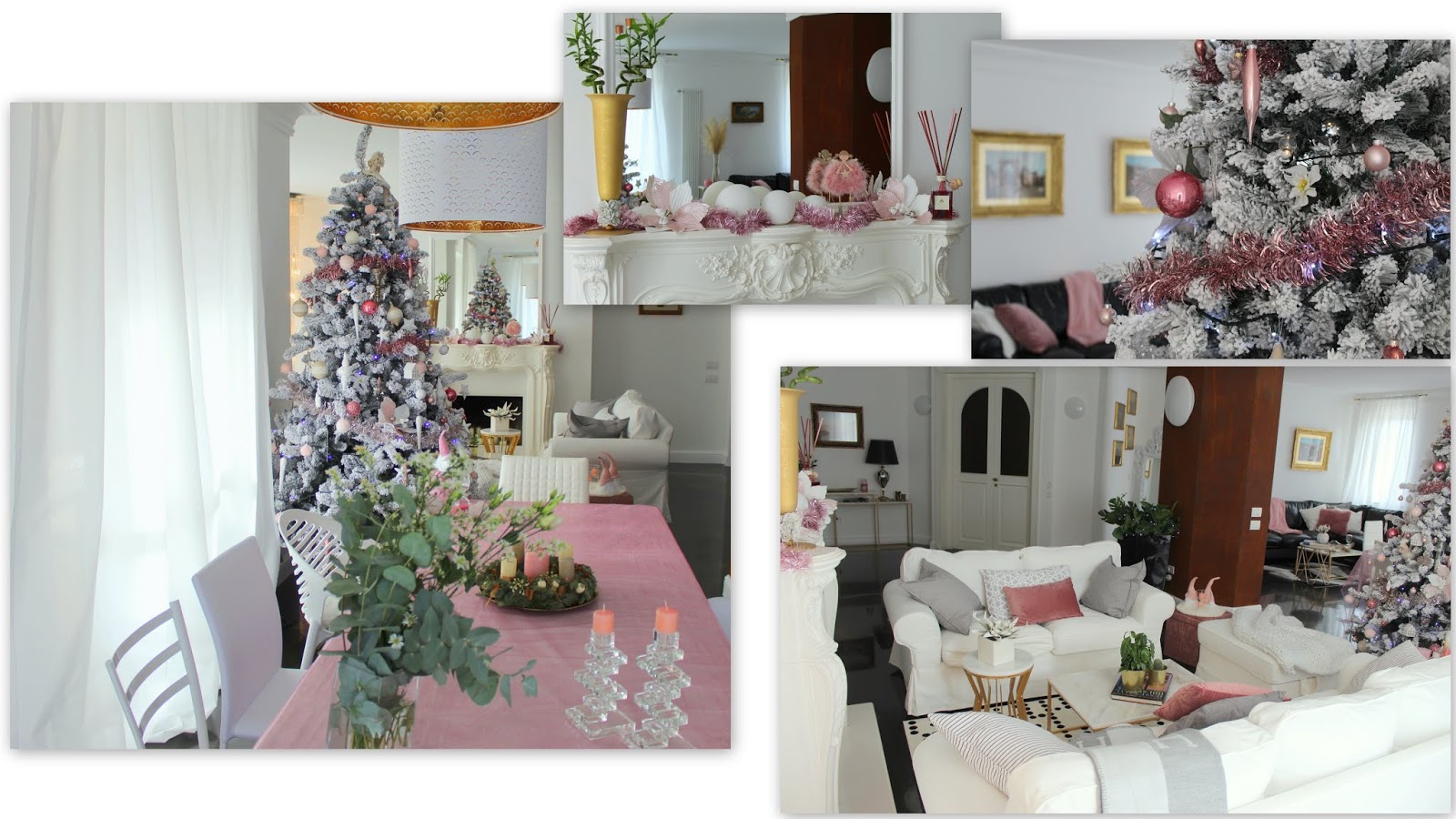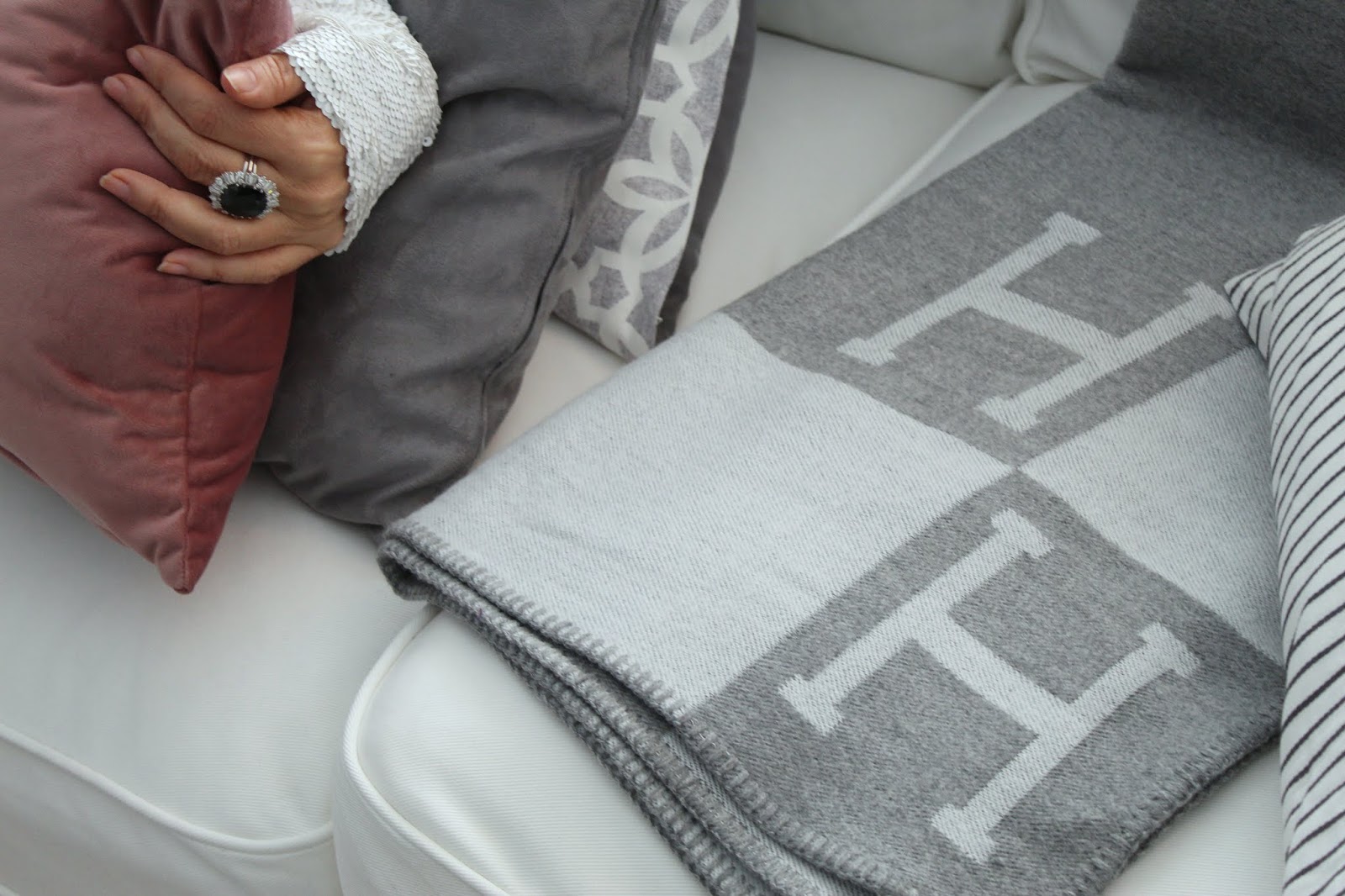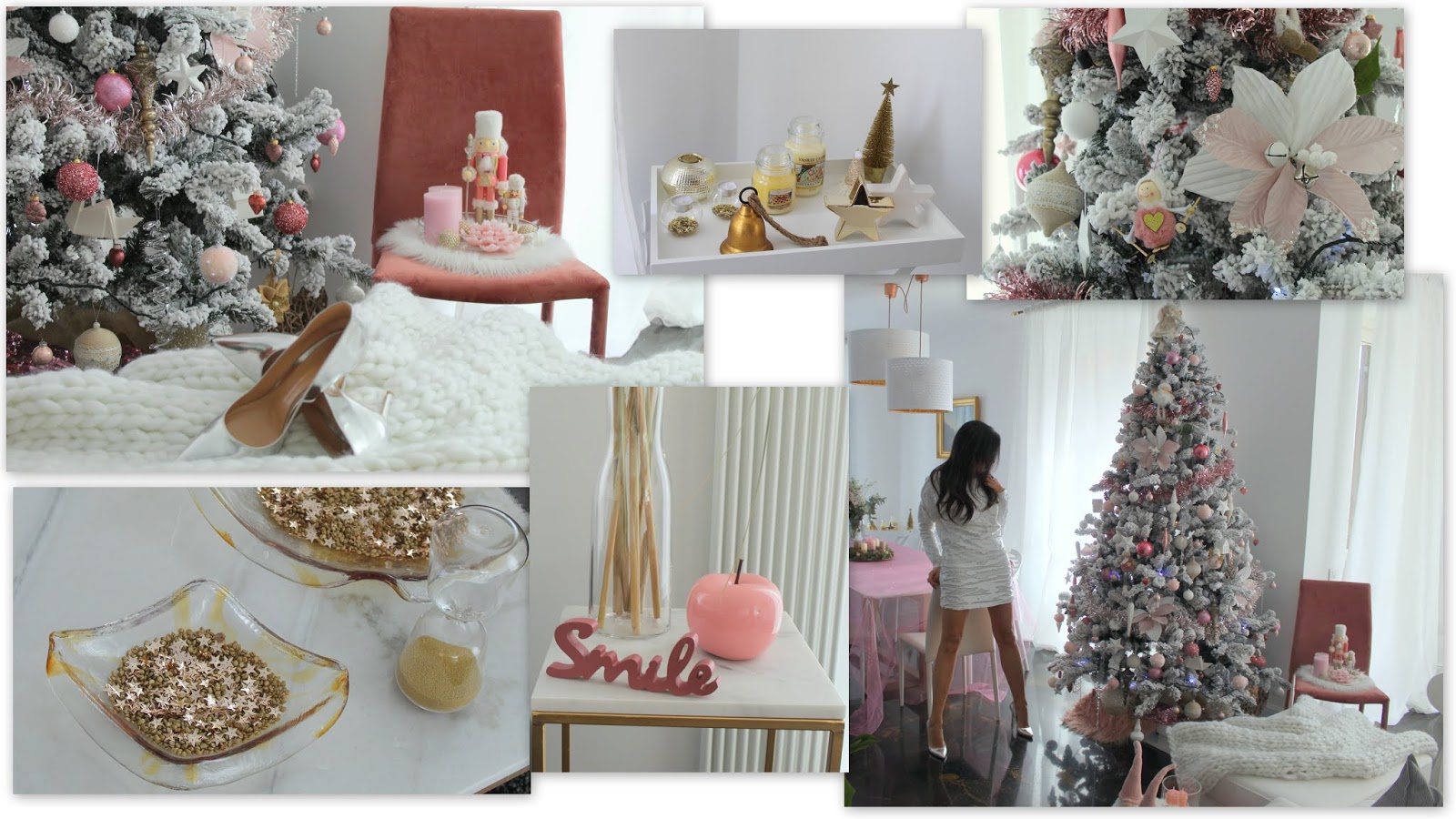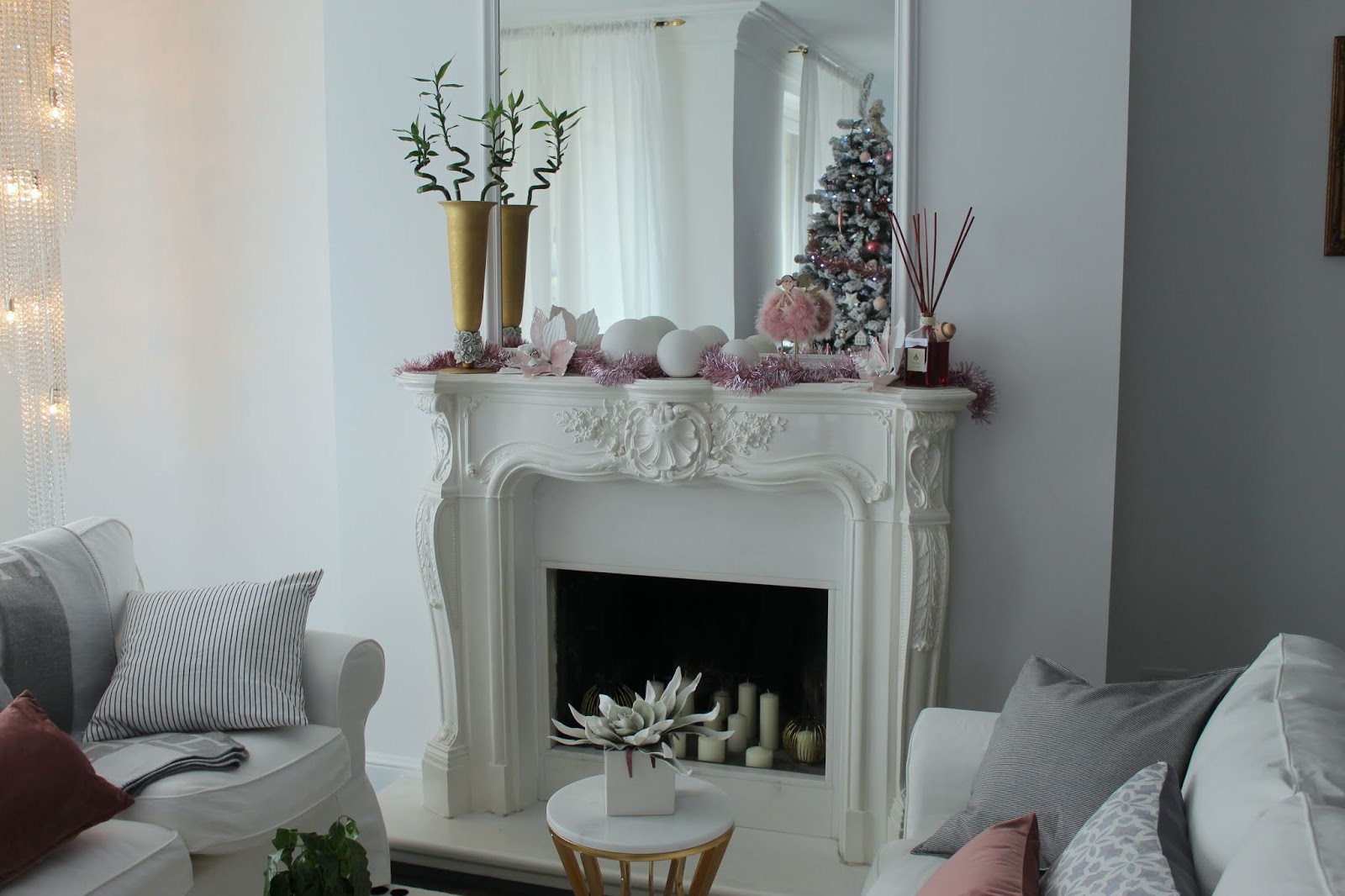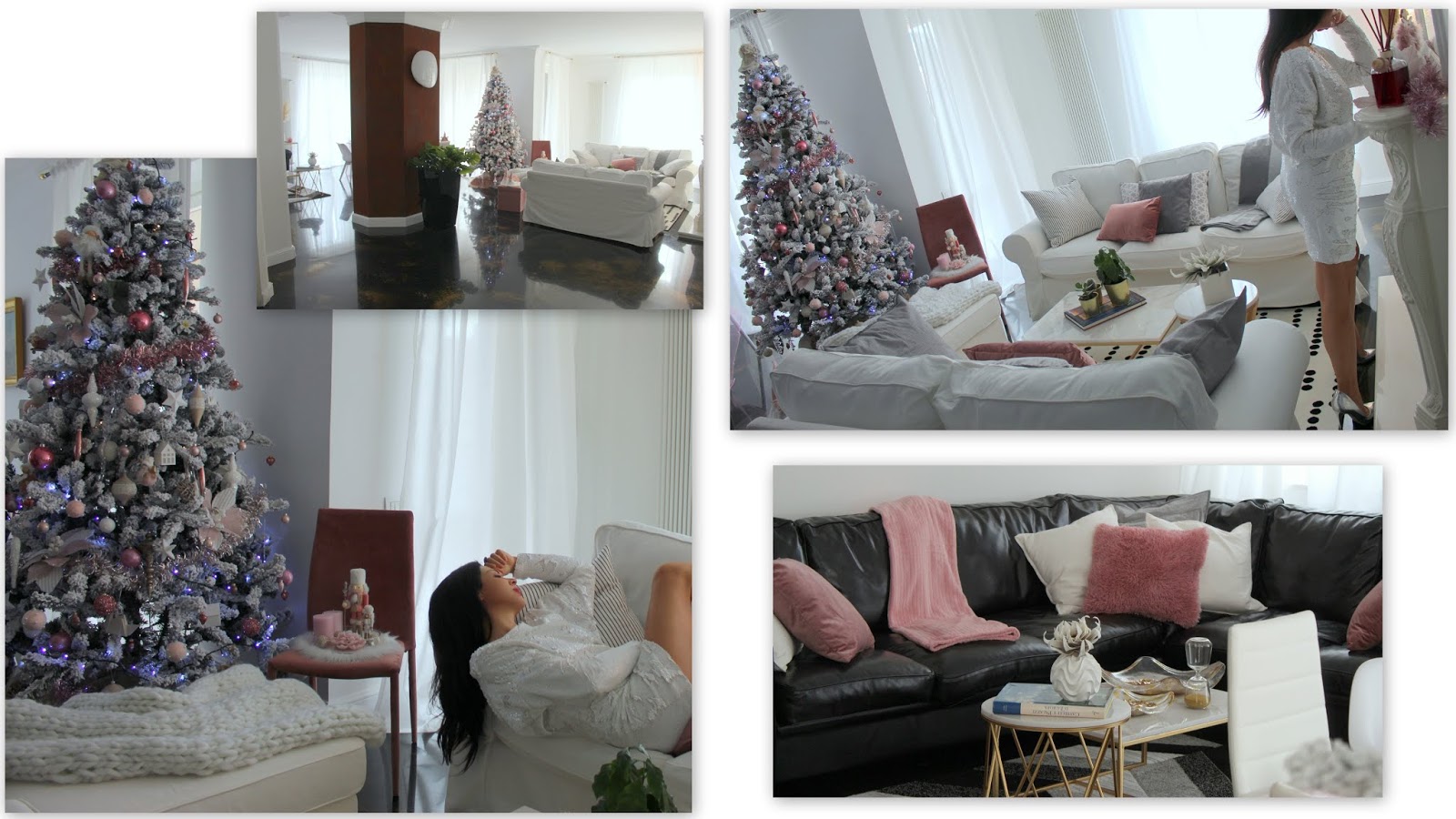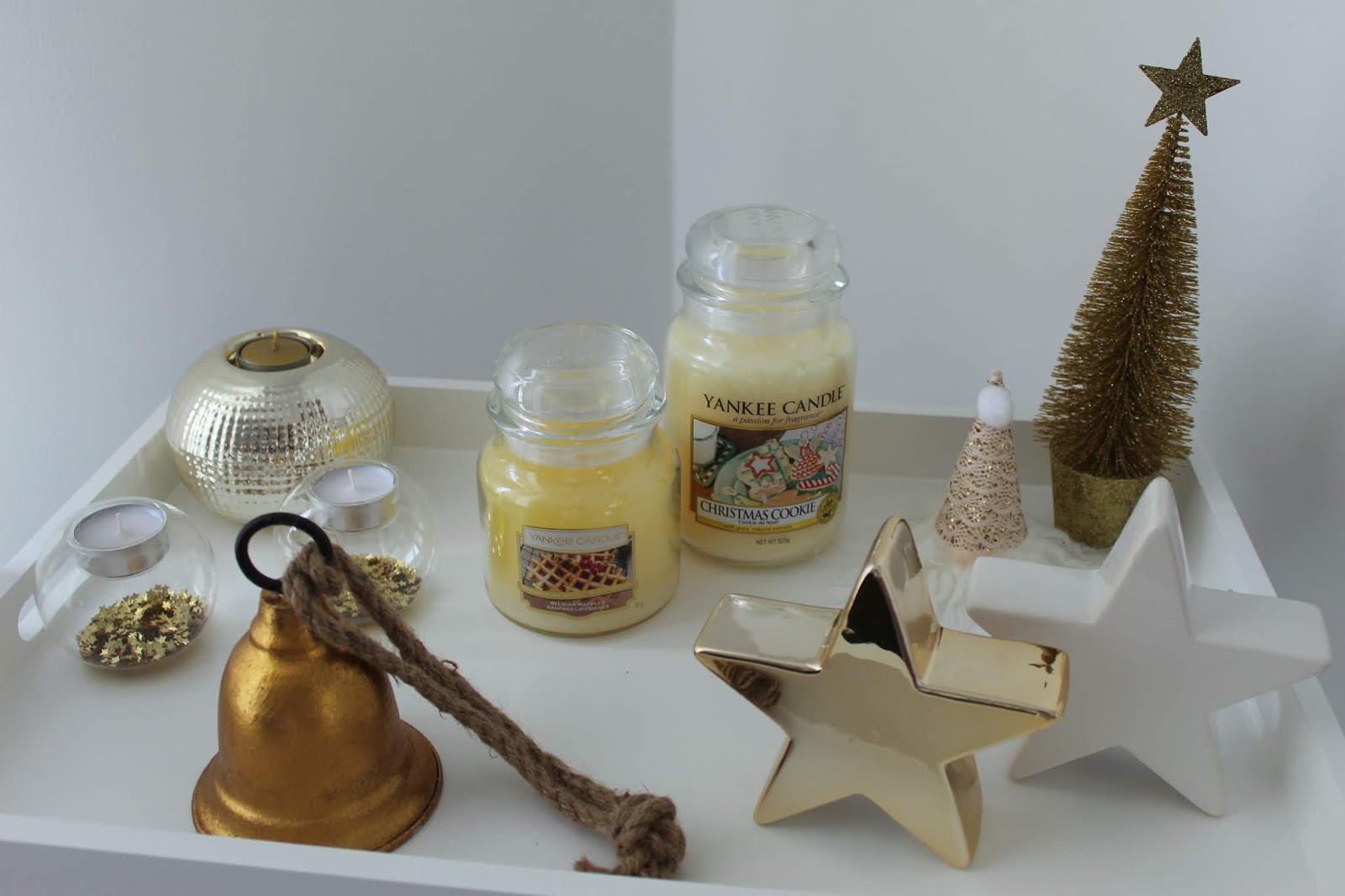 Photos: Jacopo Maria Barile