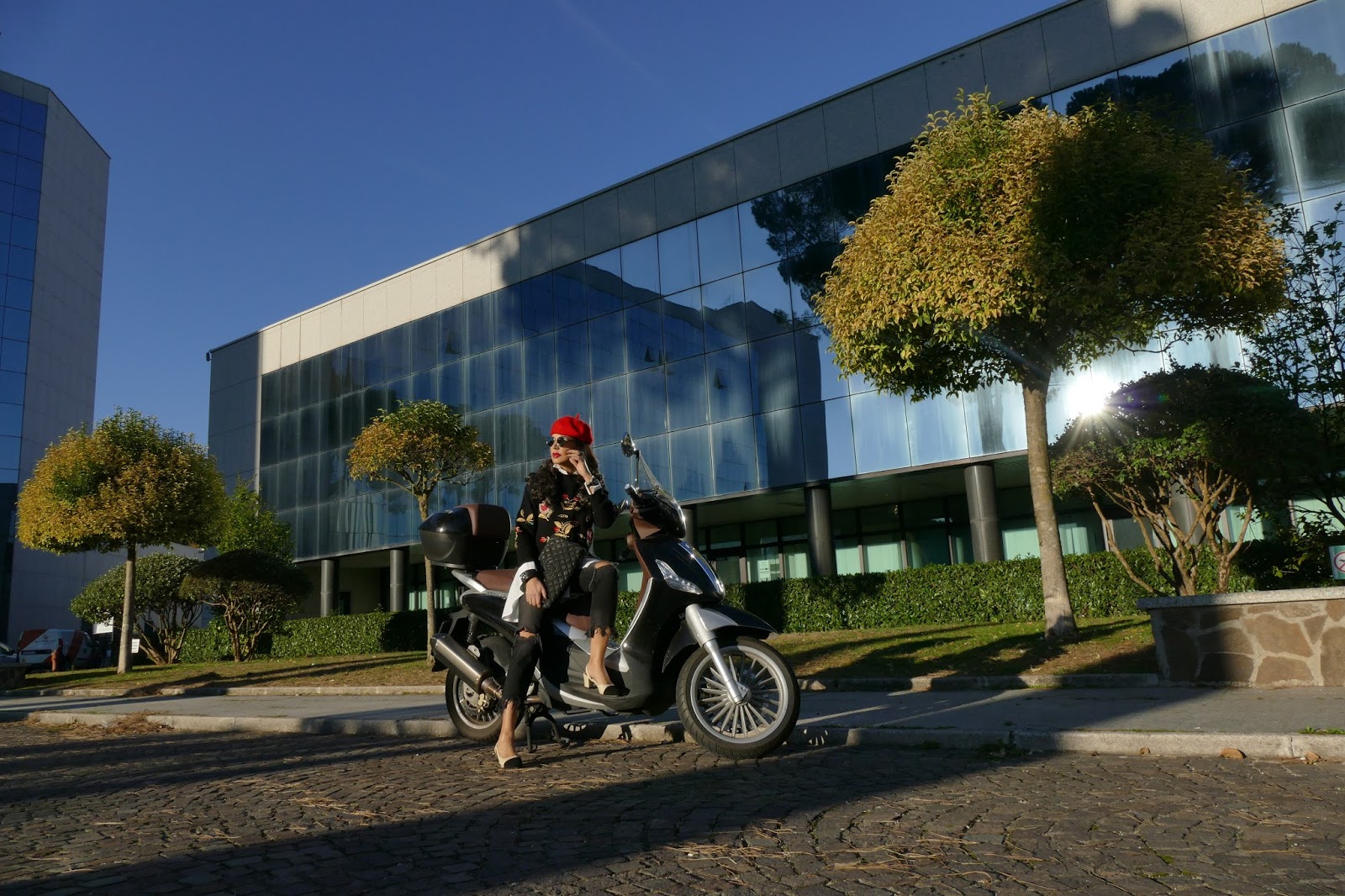 Floreale a primavera? "Avanguardia pura", direbbe Miranda Priestly.
Sono in tanti a pensare che sia troppo scontato, ma le interpretazione che i designer hanno dato, nelle nuove collezioni PE 2018, per uno dei temi più evergreen per la bella stagione non sono affatto ovvie.
La tendenza floreale ci conquista sempre, come una di quelle certezze romanticamente rassicuranti, quando si parla di moda.
Dagli abiti ai costumi, fino ad arrivare a borse e scarpe, il nuovo guardaroba femminile è tutto un giardino di rose, tulipani, margherite.
L'intera enciclopedia botanica farà capolino sui pezzi più trendy e la parola d'ordine sarà: ricami floreali!
Un must-have indiscusso, un tripudio di fiori ricamati, l'ideale per rompere con stile la routine quotidiana e lasciarsi alle spalle il grigiore invernale.
E se pensate sia un look solo per donne romantiche e bucoliche, niente di più sbagliato.
I capi più cool rivisitano il ricamo in forme e colori più disparati all'insegna di un neo-romanticismo, con un'allure densa di glamour, che farà sbocciare il nostro
coté più femminile, non solo con abiti eterei, ma anche con capi sportivi e accessori dal piglio grintoso.
Nel mio OOTD, un delizioso maglioncino
è stato invaso dal flower power, dove il nero fa da sfondo perfetto ai colori vivaci dei ricami.
Un modo diverso di interpretare il più classico floral trend, reso casual-chic da un paio di jeans vissuti e accessori lady-like in contrasto.
(Clicca
qui
e
qui
per vedere gli abiti e gli accessori flower embroidered più belli per la PE 2018).
"Florals? For Spring? Groundbreaking"
Miranda Priestly was right… Florals in springtime aren't exactly pushing the envelope when it comes to revolutionary fashion, but only to a certain extent… There's a reason why this timeless print resurfaces in heaps and bounds every year, it allows you to begin incorporating pops of color into your wardrobe after a long winter and can be quite an effective way to make an everyday outfit instantly dressier.
There are some starting points to revamp the evergreen trend and the classic florals in 2018, as the days start to get warmer and longer at last! Embroidered flowers are the new trend this season.
Recognised for the beauty it can add to understated garments, embroidery can make your outfit really come to life. Designers have added motifs to denim jackets, sweaters, jeans, leather skirts and little black dresses. Accessories haven't escaped the trend either. Look for handbags, shoes, and belts that have embroidered embellishments to add interest to your outfit. Partnered with other season staples, your embroidered jacket, coat or skirt will have you turning heads this spring.
The embroidery trend will be fresh and trendy this season and has tons of options available.
In my OOTD, a lovely sweater was invaded by the flower power, where black is the perfect background to the bright colors of the embroidery.
A different way of interpreting the most classic floral trend made casual-chic by a pair of destroyed jeans and lady-like accessories in contrast.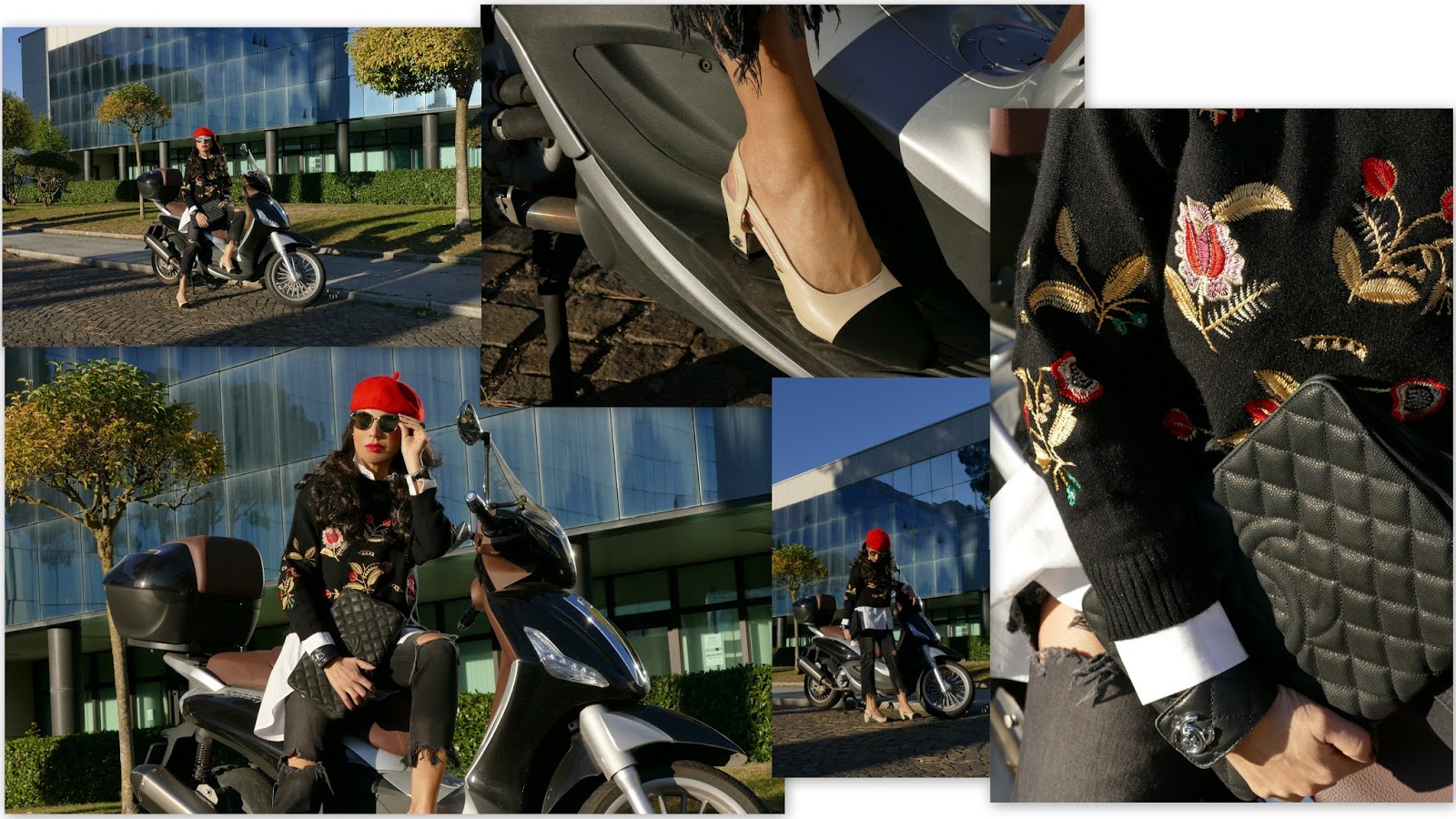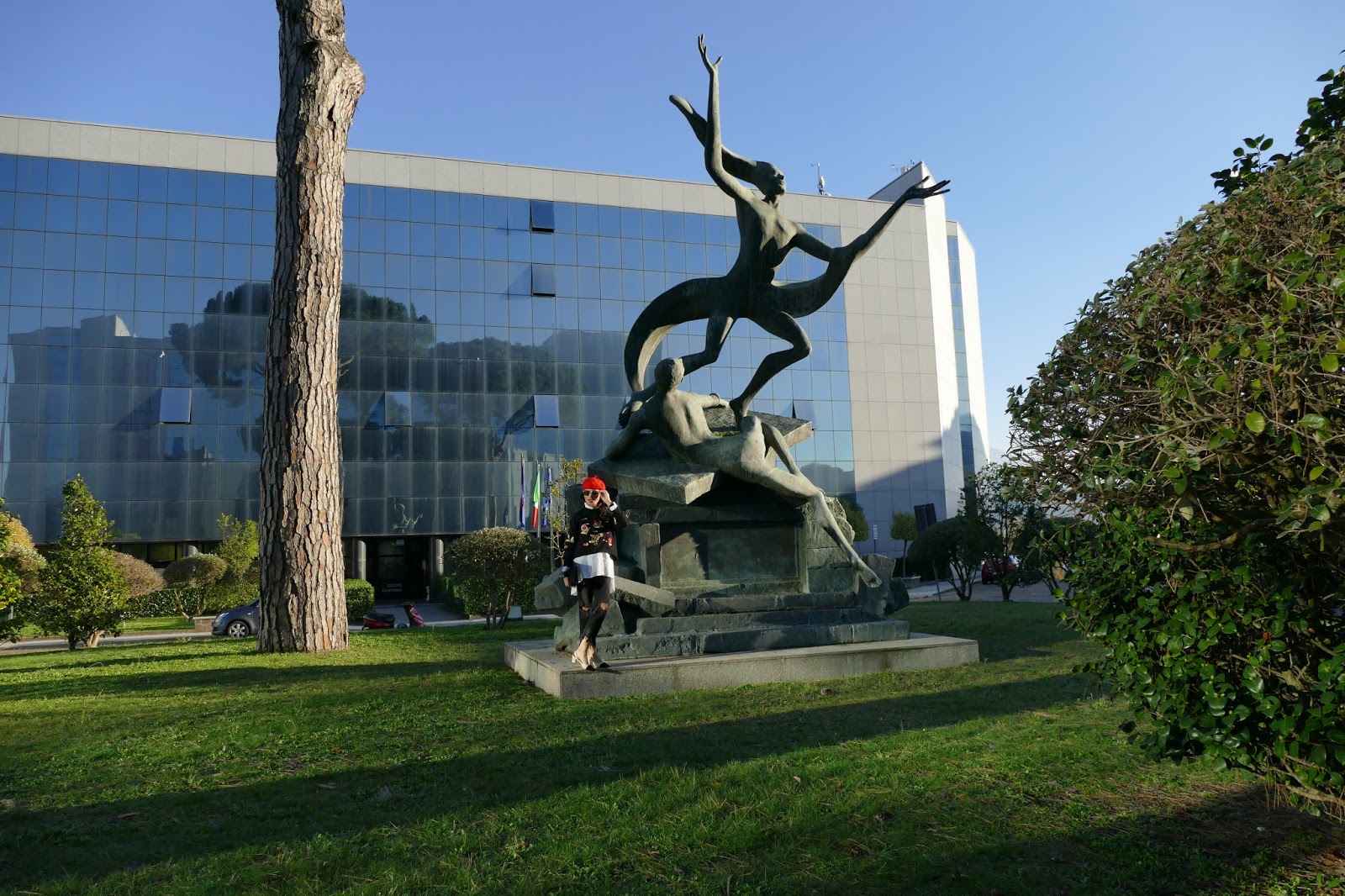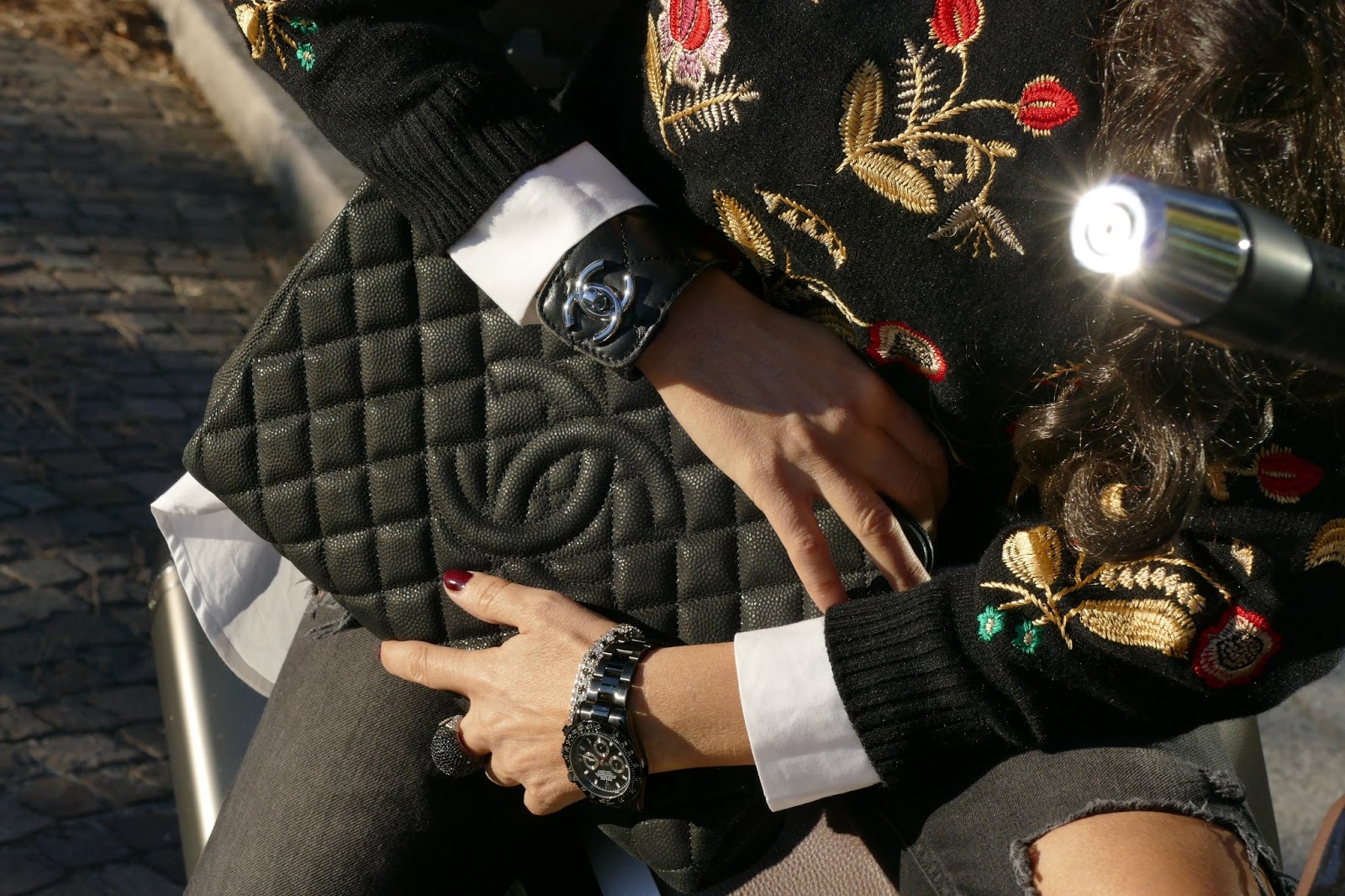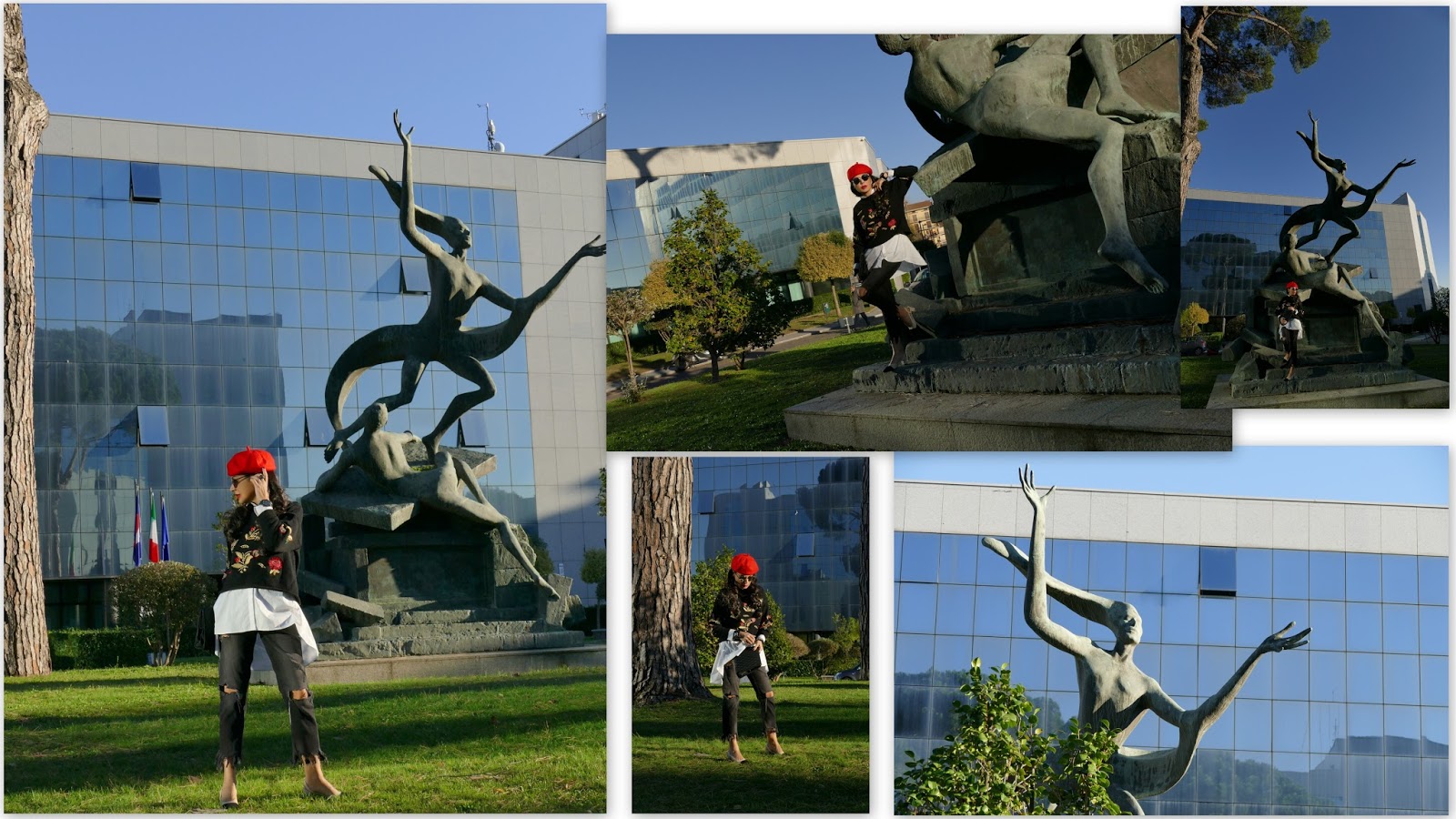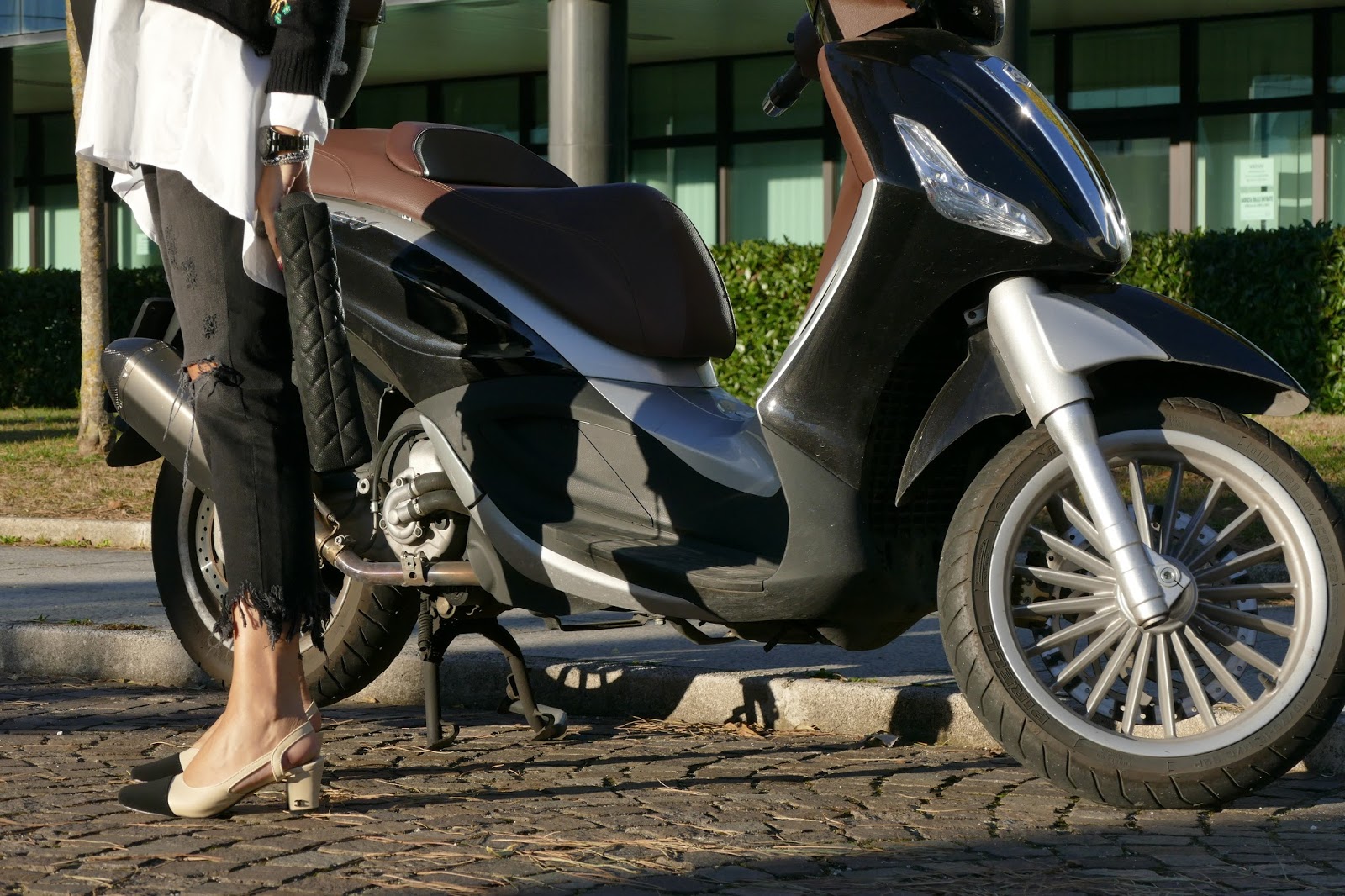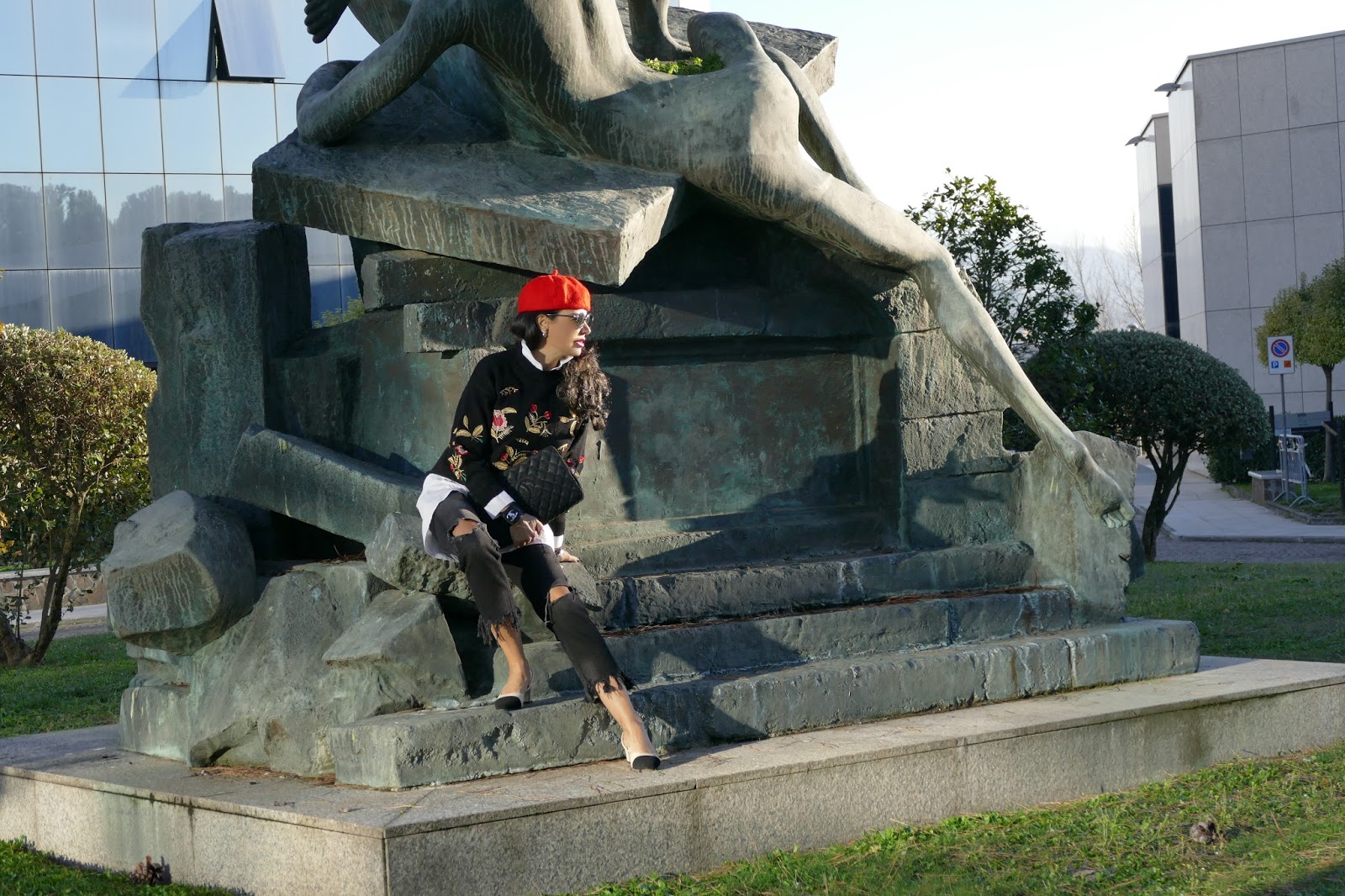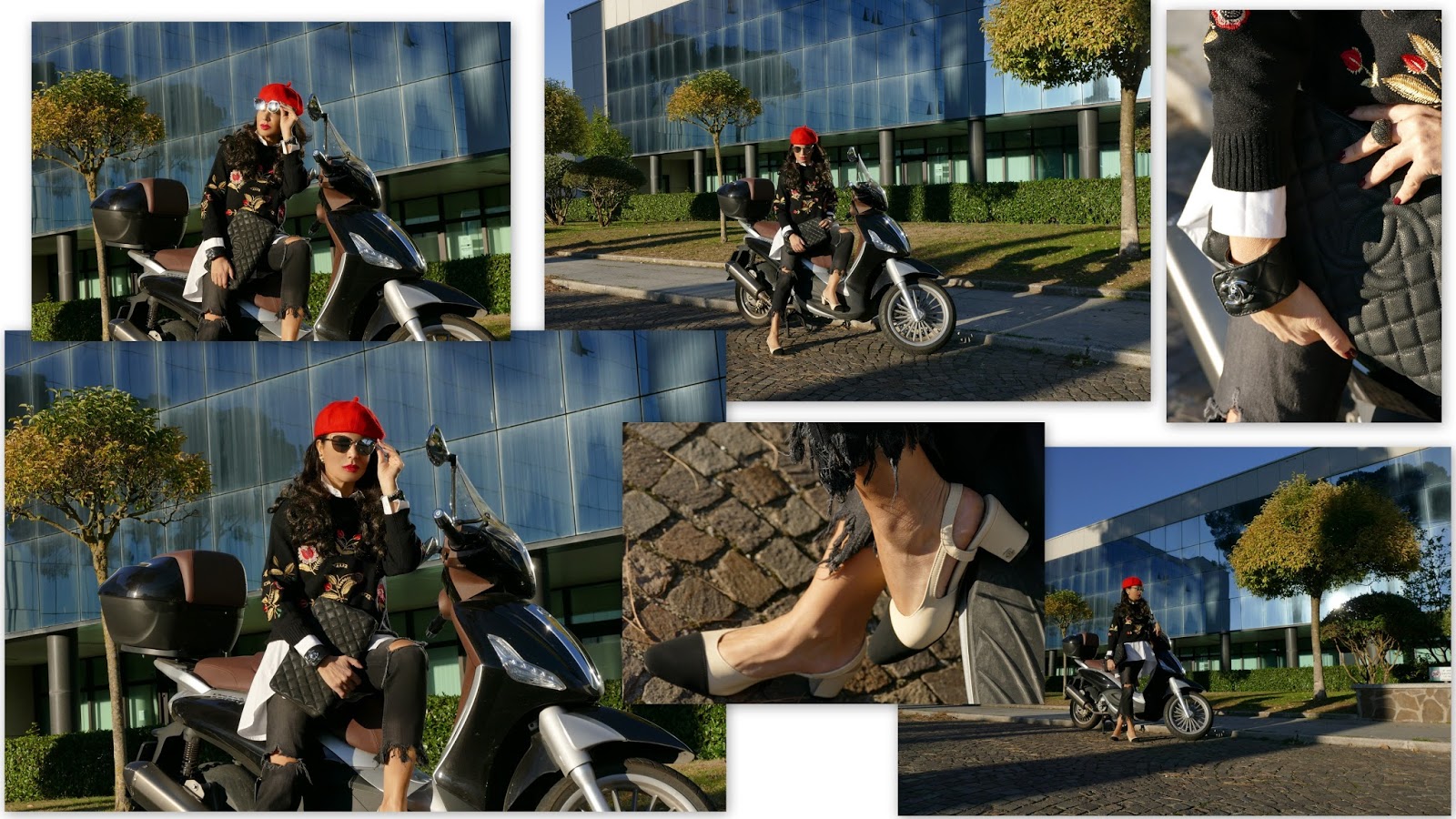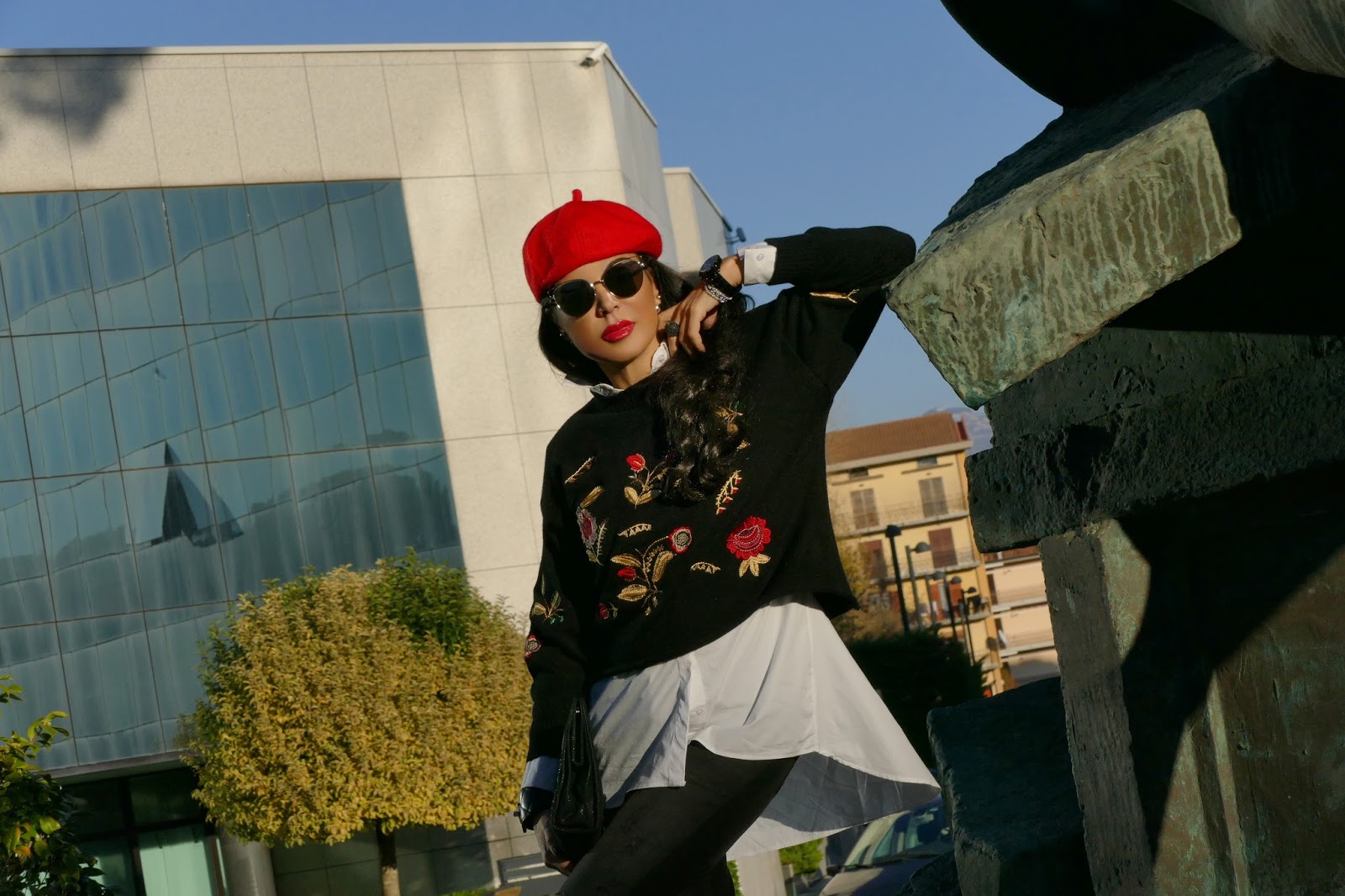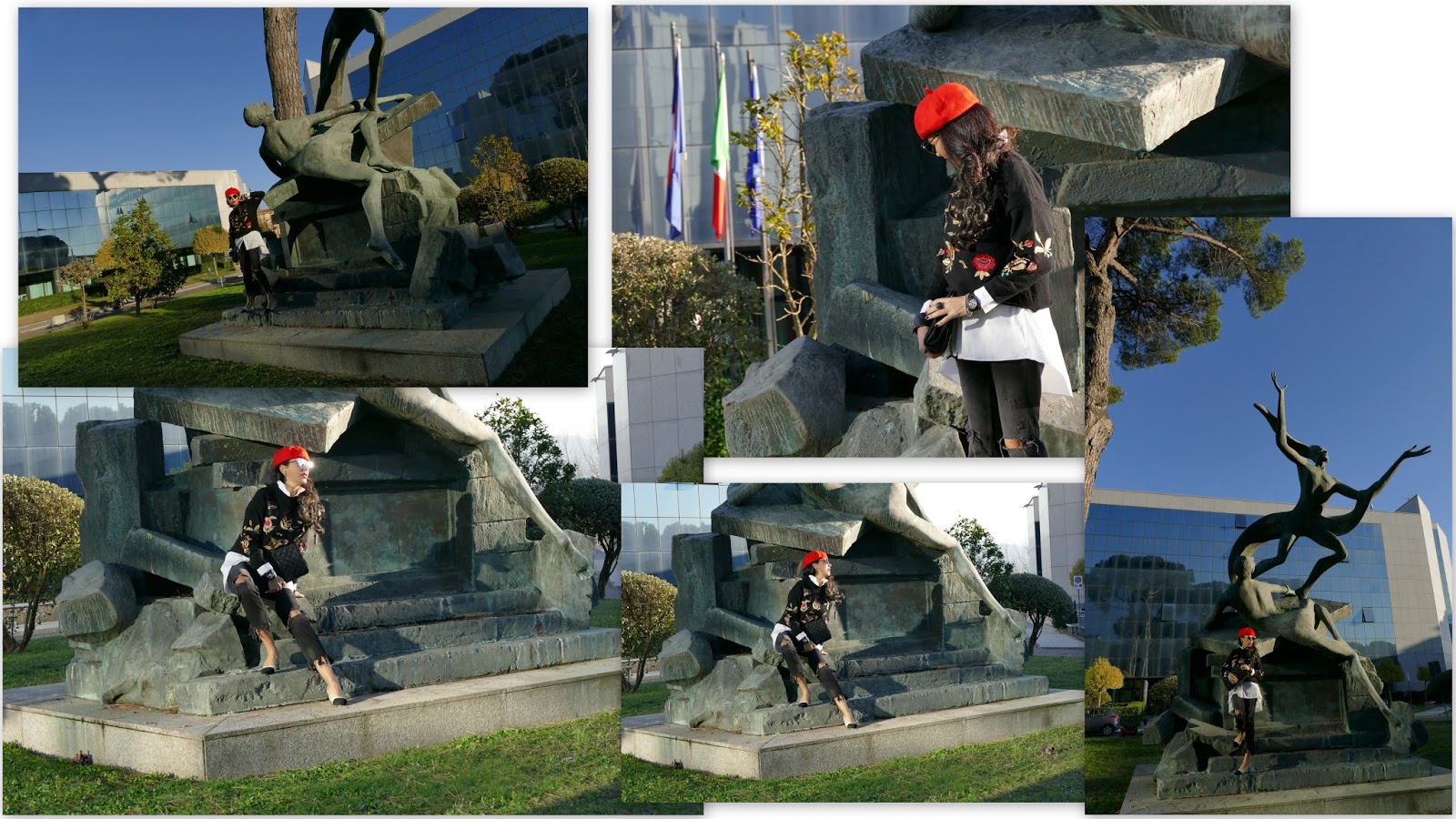 I was wearing: