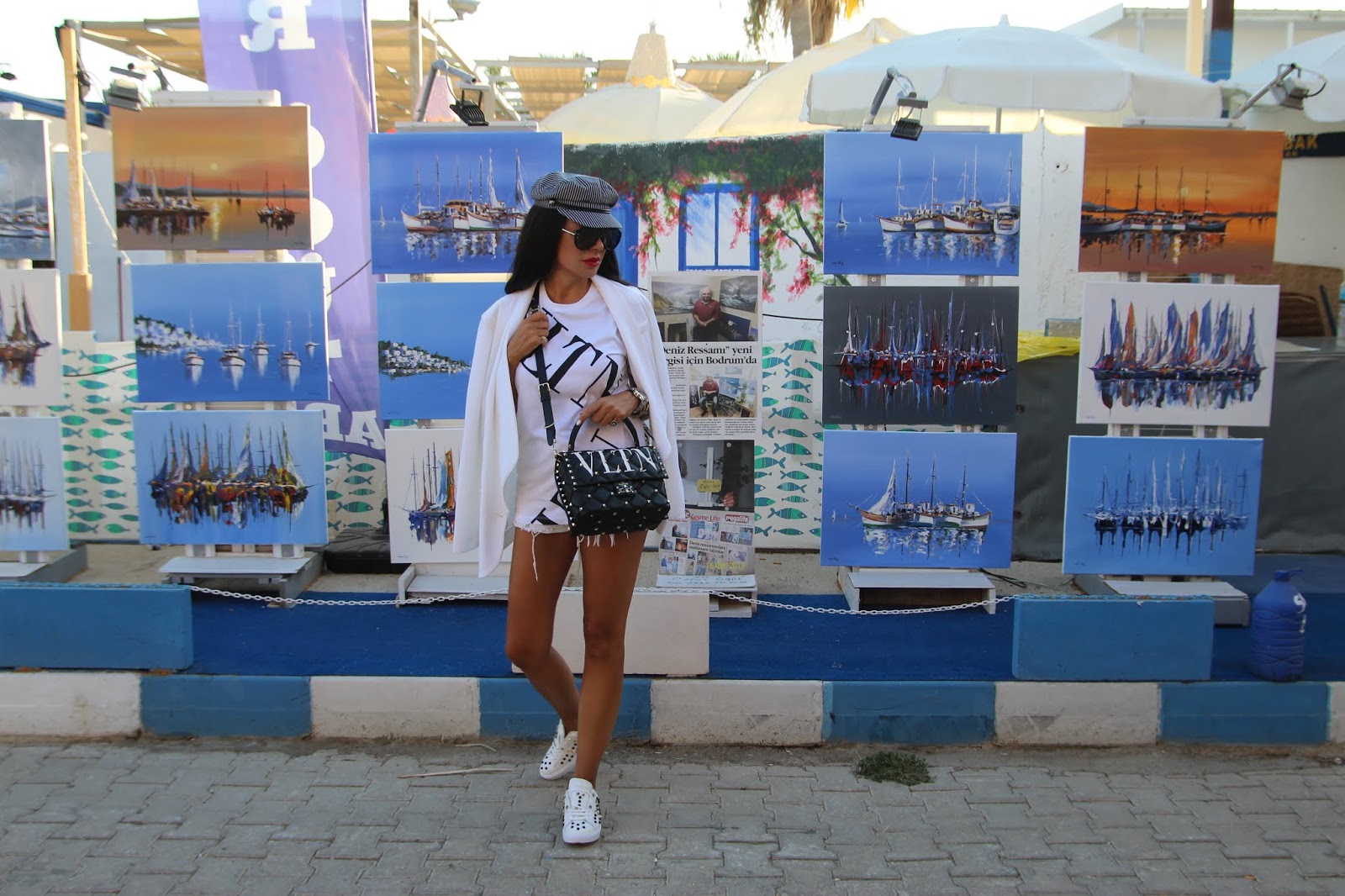 Nel tratto di orizzonte dove il cielo celeste tenue avvolge in un abbraccio il mare blu, placido e trasparente, sorge Bodrum.
Perla di Turchia, dove ogni viaggiatore trova la propria dimensione personale di viaggio, è un mix perfetto di tradizioni millenarie ed abitudini in stile occidentale, che fanno sentire praticamente a casa, più che in qualunque altro angolo del Paese.
Omero amava definirla "Paradiso dell'eterno azzurro", è conosciuta nella mitologia come "la patria degli Dei", ha un passato di 5.000 anni ed è nota per il suo clima, il suo mare, le sue splendide baie.
Vista dall'alto, la penisola che profuma di agrumi, è una chiazza di colori accesi che vanno dal verde degli alberi di mandarini, al blu topazio delle sue acque attraversate da lussuosi yacht, a metà strada tra l'eleganza e il "bling bling" più appariscente, e abbaglia con le sue tipiche case cubiche bianche.
Dal punto più alto, antichi mulini a vento si lasciano ancora muovere delicatamente dal vento, ad aprire il sipario su uno scenario suggestivo.
Sfidando i raggi del sole che qui sono particolarmente generosi, ci si può perdere nel dedalo di stradine del cuore pulsante della penisola.
Qui dove la notte è un'esplosione di locali e discoteche, di giorno è un trionfo di negozi di souvenir, boutique e punti di ristoro dove concedersi uno spuntino, pizza turca in testa.
La Saint Tropez turca, accecante bellezza dell'Asia Minore, custodisce magnifiche spiagge, dai nomi impronunciabili per gli stranieri, quella di Ortakent è famosa per essere interminabile e per la sua "dolce vita".
La cosa migliore è programmare giornate dedicate al "dolce far niente" e allegre serate in compagnia, durante le quali rendere omaggio alla gioventù e alla bellezza. È questo l'animo di Bodrum.
Il blazer torna ad essere la superstar della mezza stagione, il mio è bianco immacolato e assolutamente oversize, mixato in modo easy con un paio di shorts per una passeggiata sul movimentato lungomare di Ortakent.
(Clicca
qui
per leggere come abbinare il blazer XXL, key piece inossidabile della moda A/I 2019-2020).
(Clicca
qui
se vuoi vedere un mio diverso look dove indosso lo stesso blazer).
Bodrum, the Turkish Saint-Tropez.
"Paradise of eternal blue", according to Homer.
More than 2,000 years later, there are other reasons why this Turkish port town attracts curious bon vivants and jet setters, who inflate the number of inhabitants each summer.
Bodrum city is one of the most important cities in southwestern Turkey, located on the Mediterranean Sea in Mugla province. It is one of the most important tourist destinations in Turkey. It receives thousands of visitors and the vast majority of tourists prefer to go by sea.
The city is known as a youthful city with many white houses carved in green mountains and clear water.
Bodrum is described as a city that does not sleep, due to a large number of shops and markets in, as its stores remain open 24 hours.
The city has many famous restaurants and popular souks filled with traditional characters, also you can taste all the traditional Turkish cuisine. The city is called the "Pearl of Turkey".
The Turkish pearl, blinding beauty of Asia Minor, preserves magnificent beaches, with unpronounceable names for foreigners, that of Ortakent is famous for its extension and for the "dolce vita" allure.
The best thing is to plan days dedicated to "doing nothing" and happy evenings with friends, during which to pay tribute to youth and beauty. This is the soul of Bodrum.
The blazer returns to being the superstar of the midseason, mine is white and oversized, I'm wearing it in an easy way with a pair of shorts for a walk on the bustling waterfront of Ortakent.
(Click here to see the best ways to wear an oversized blazer like a street style star).
(Click here to see another outfit where I was wearing the same blazer).
Location: Herodot Beach Hotel – Ortakentyahşi – Bodrum – Turkey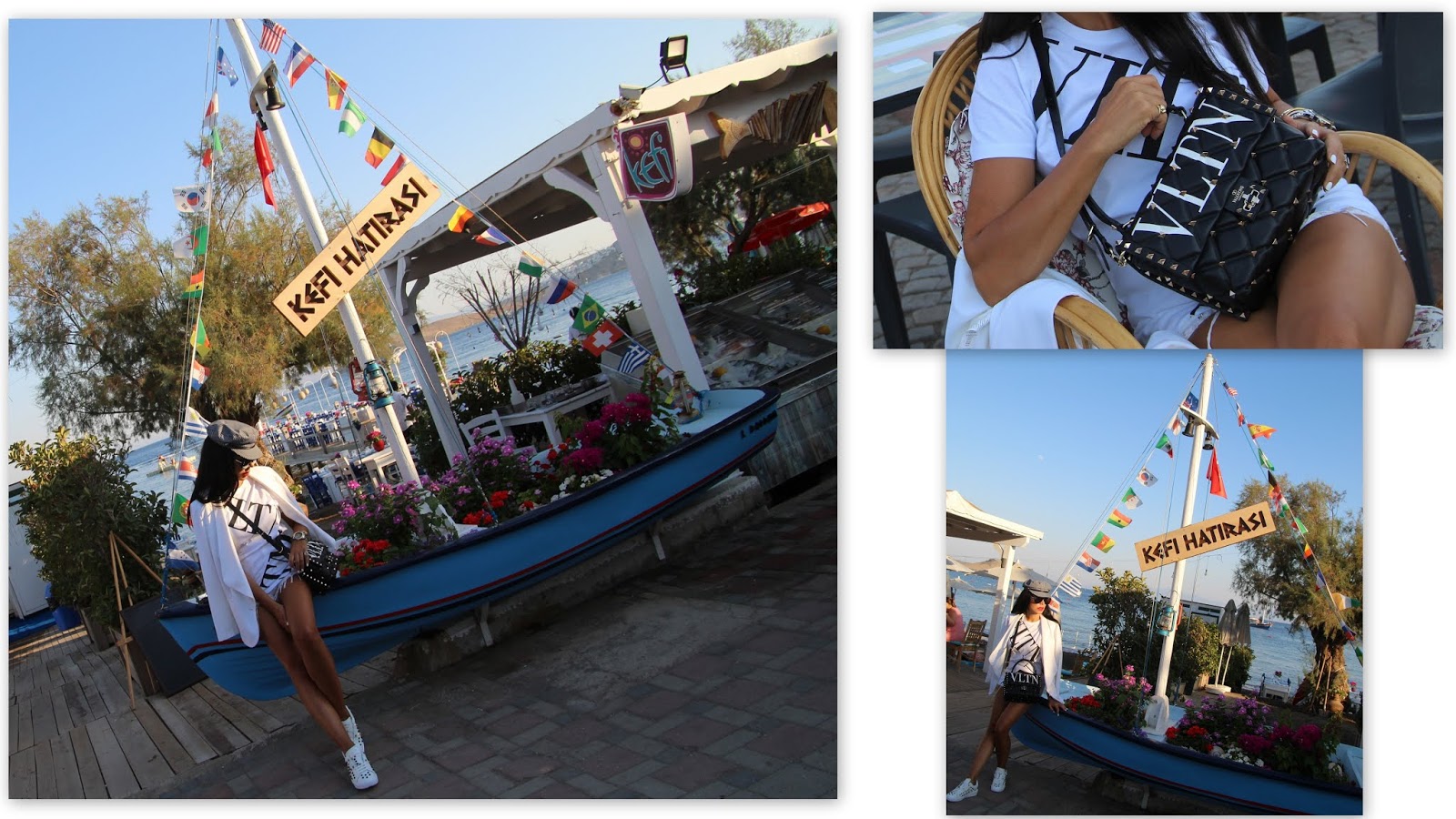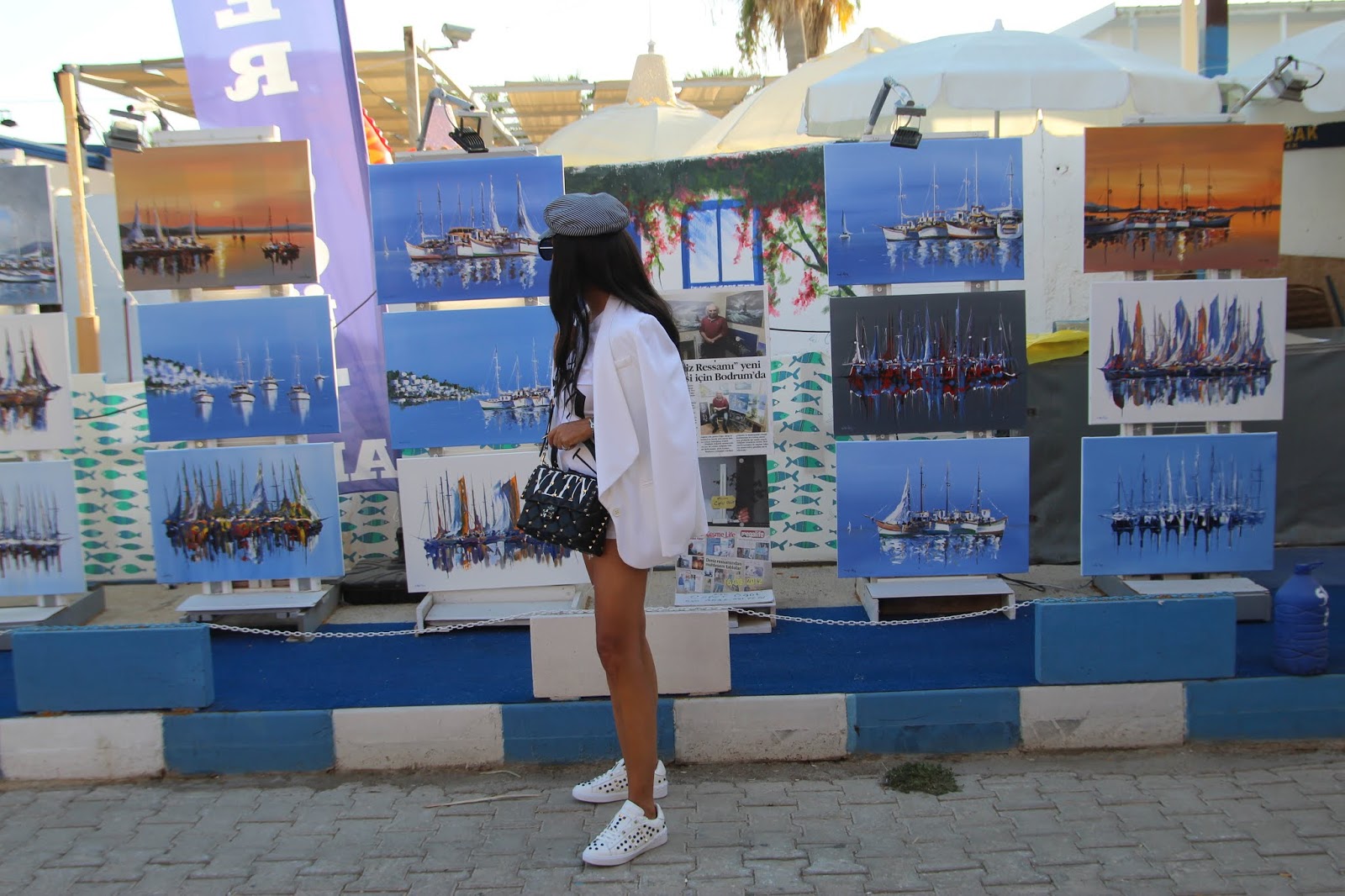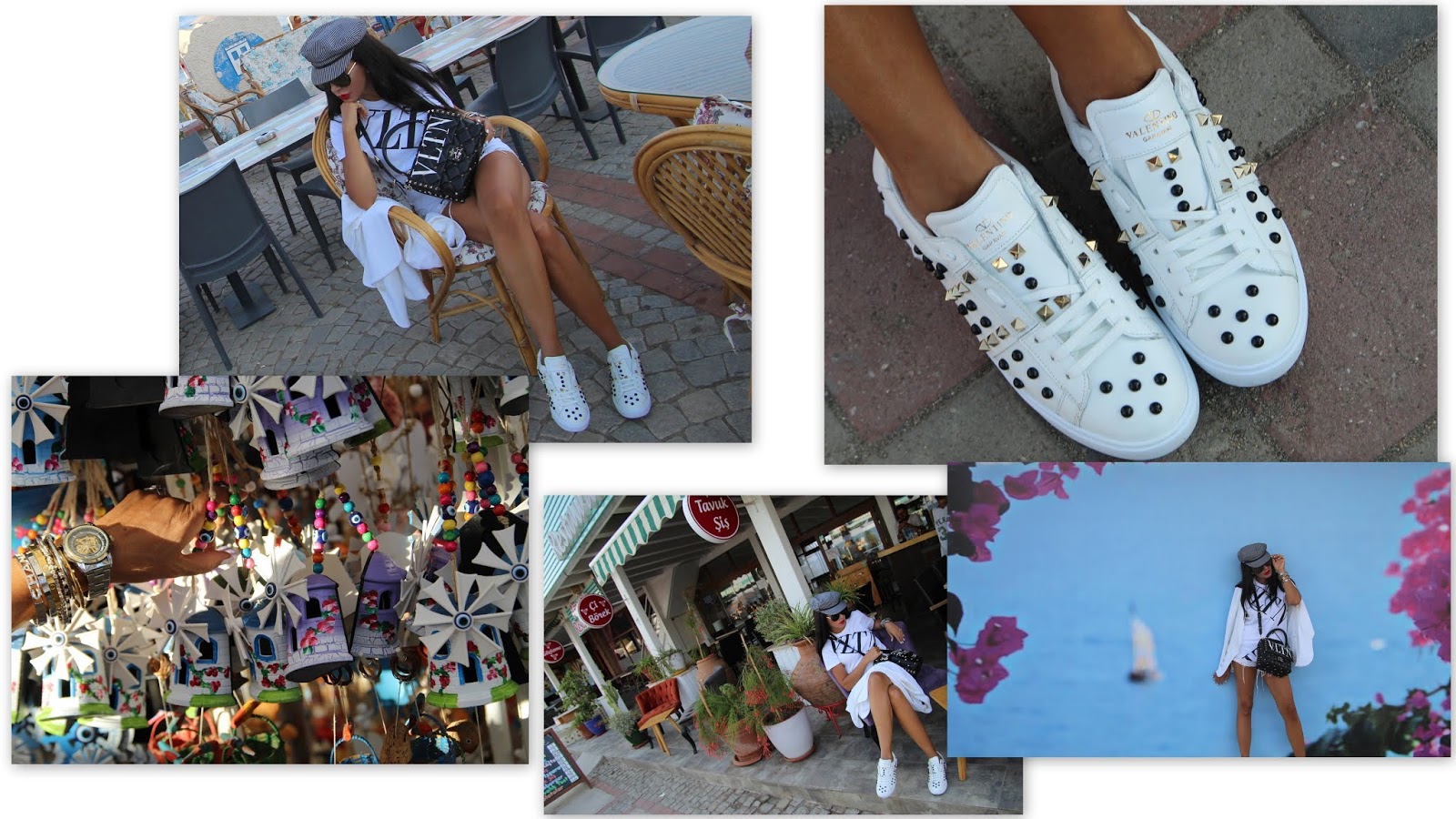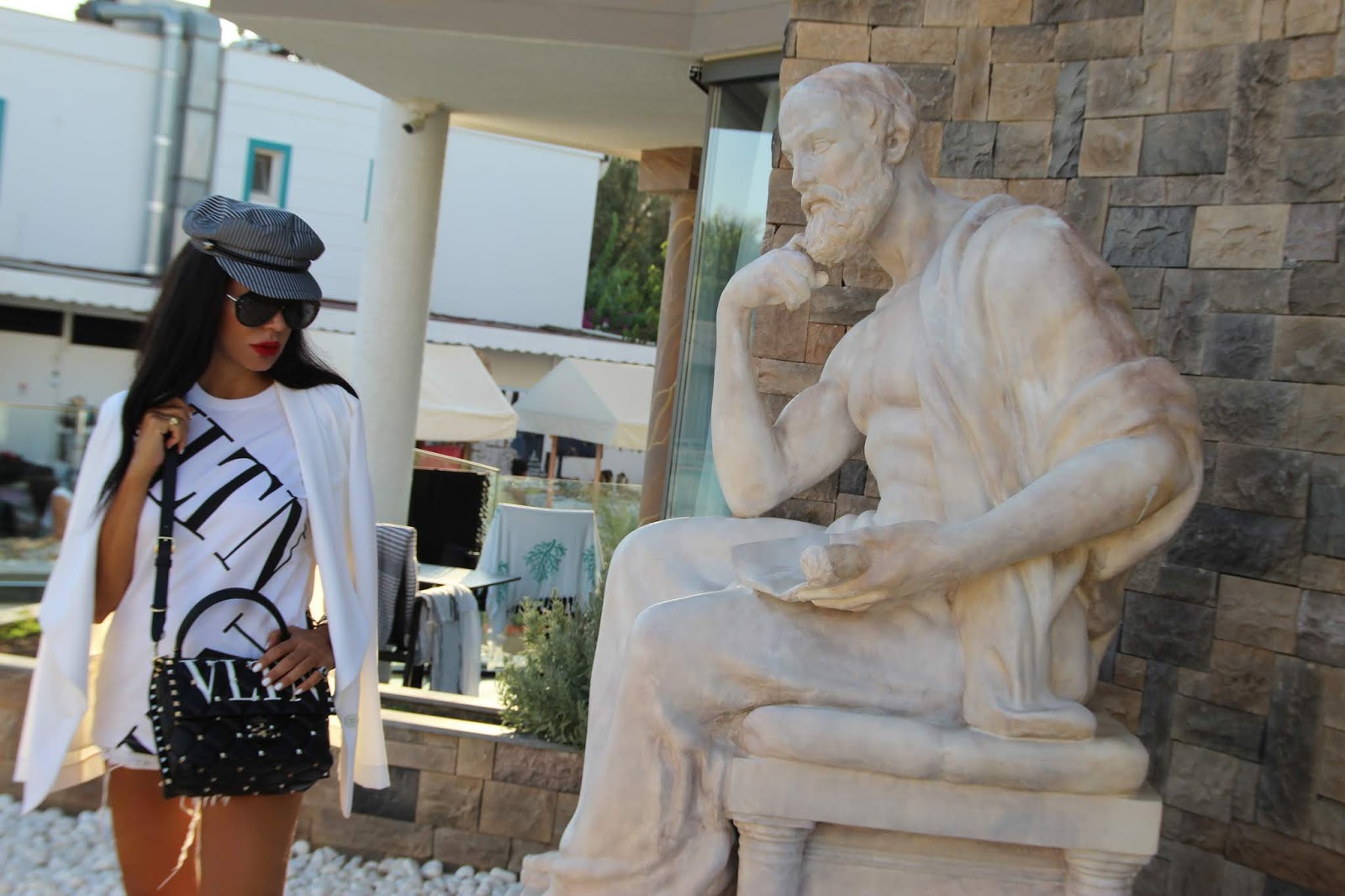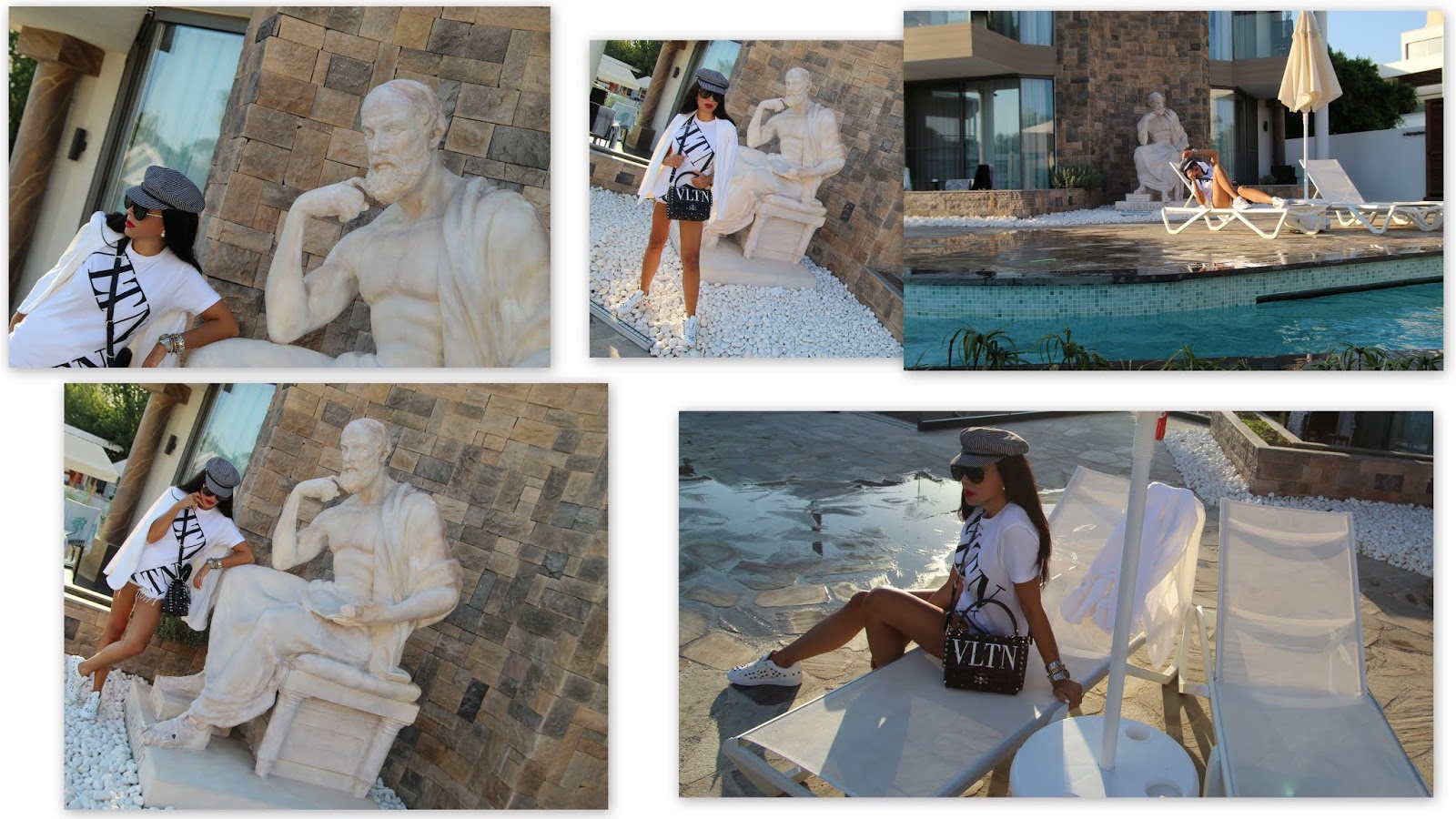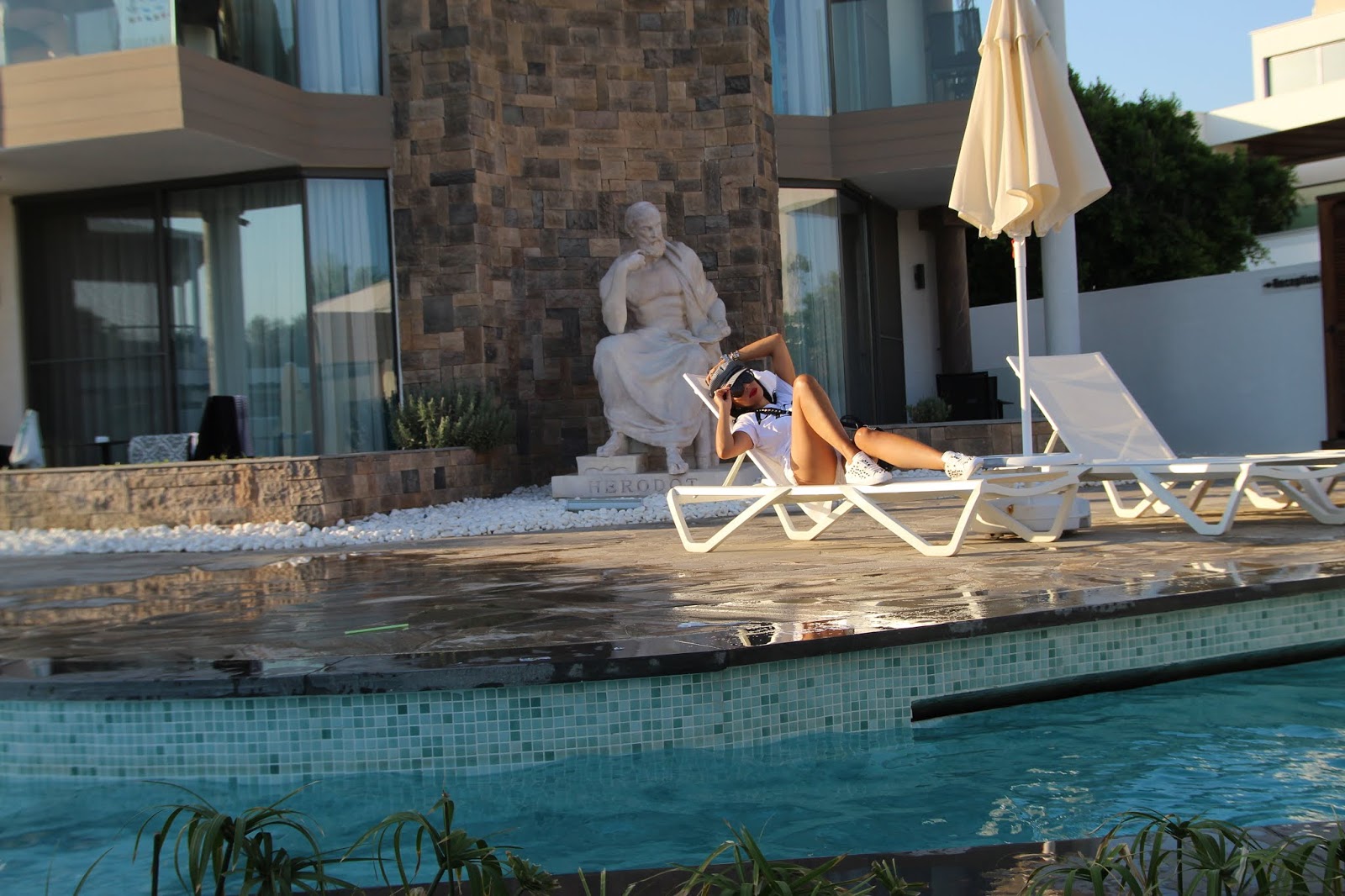 Photos: Jacopo Maria Barile
I was wearing: