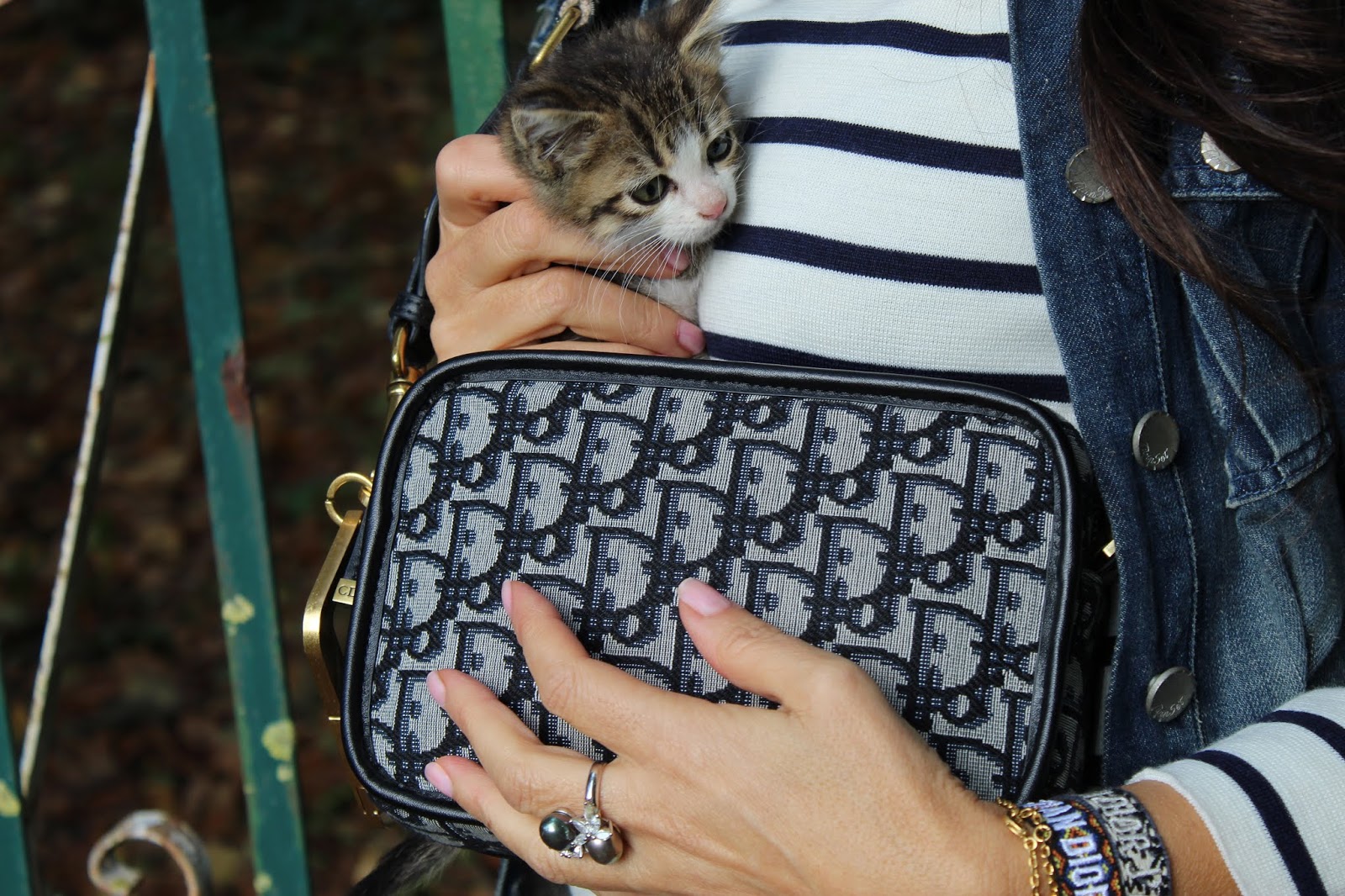 Le righe non vanno in vacanza neanche in autunno, sono un classico che torna a fare innamorare di sé.
E

se il vero freddo sta arrivando perchè non affrontarlo con una fantasia tipicamente estiva,
esatto con le righe che danno all'inverno tutto un altro ritmo e un altro peso, aggiungendo un tocco di charme… da avere asap.
La fantasia a righe tanto cara a Coco Chanel e a qualsiasi parigina sia degna della propria geolocalizzazione, sarà il non plus ultra del bon ton.
Il fashion diktat arriva dalle passerelle della moda A/I 2019-2020, ove le righe sono state vere prime donne, avvistando numerosi capi striped ricercati e assolutamente cool.
Righe, mon
amour!
Su un blazer così come su un maglione o un abito, lo stripes style è il best friend forever che ti accompagnerà dappertutto.
Fattelo amico, fidati! Non ti tradirà mai e poi mai.
Dalle classiche orizzontali a quelle verticali che slanciano la figura, fino a quelle oblique e magari anche colorate, che creano movimento all'ensamble, c'è solo l'imbarazzo della scelta.
Farne a meno sarebbe un vero peccato.

Rompere gli equilibri, destabilizzare il grigiore dell'inverno e infondere gioia con il mix & match rappresentato dalle fantasie e dai tessuti.
Un gioco di sovrapposizioni, insomma, per vere intenditrici del fashion.
Nel mio ootd ho scelto righe marinière: tocco di bon ton "à la française".
Si per essere impeccabile, ho optato per la versione nautical, ossia il tricot a righe orizzontali tipico delle magliette a maniche lunghe in jersey di cotone degli equipaggi marinareschi più raffinati.
Il motivo è semplicissimo: riescono sempre ad ammantare di charme puro qualsiasi mise!
The stripe fashion trend is still looking hot for 2019-20, there was no shortage of stripes on this season's Autumn Winter runways.
Stripes are a classic, neutral pattern that never goes out of style.
Stripes are the perfect way to add a classic touch to any outfit and are a staple print to any wardrobe!
If you hadn't noticed, prints are pretty huge right now, but what makes stripes our all-time favorite is that they're the most timeless print of all.
The stripes fashion trend manages to seamlessly transition itself from season to season and we're definitely not complaining. We simply refuse to let go of the stripey styles that are currently making our wardrobe look just fab.
Sometimes you've just gotta make a statement and we say, there's no better statement than stripes.
Head to toe stripes is your best bet for sure.
Think striped sweaters that require minimal effort but give maximum impact and striped dresses that not only make heads turn on your morning commute but have heads turning in that bar after work too.
Go for bold, color-blocked striped pieces this winter that is sure to turn heads and still keep you warm.
Whether traditional or adventurous, show your stripes this season in your favorite adaption of this classic pattern.
Stripes are easy to pair and wear.
Mix them with complementary solids for an effortless look, or try stripe-on-stripe pairings to experiment with a more daring outfit!
In my ootd I chose nautical stripes: a touch of bon ton "à la française".
Yes, to be impeccable, I opted for the marinière version, the pattern with horizontal stripes typical of the long-sleeved cotton jersey t-shirts of the most refined sailor crews.
The reason is very simple: they always manage to dress any outfit with pure charm!
(Click here to read more about this trend).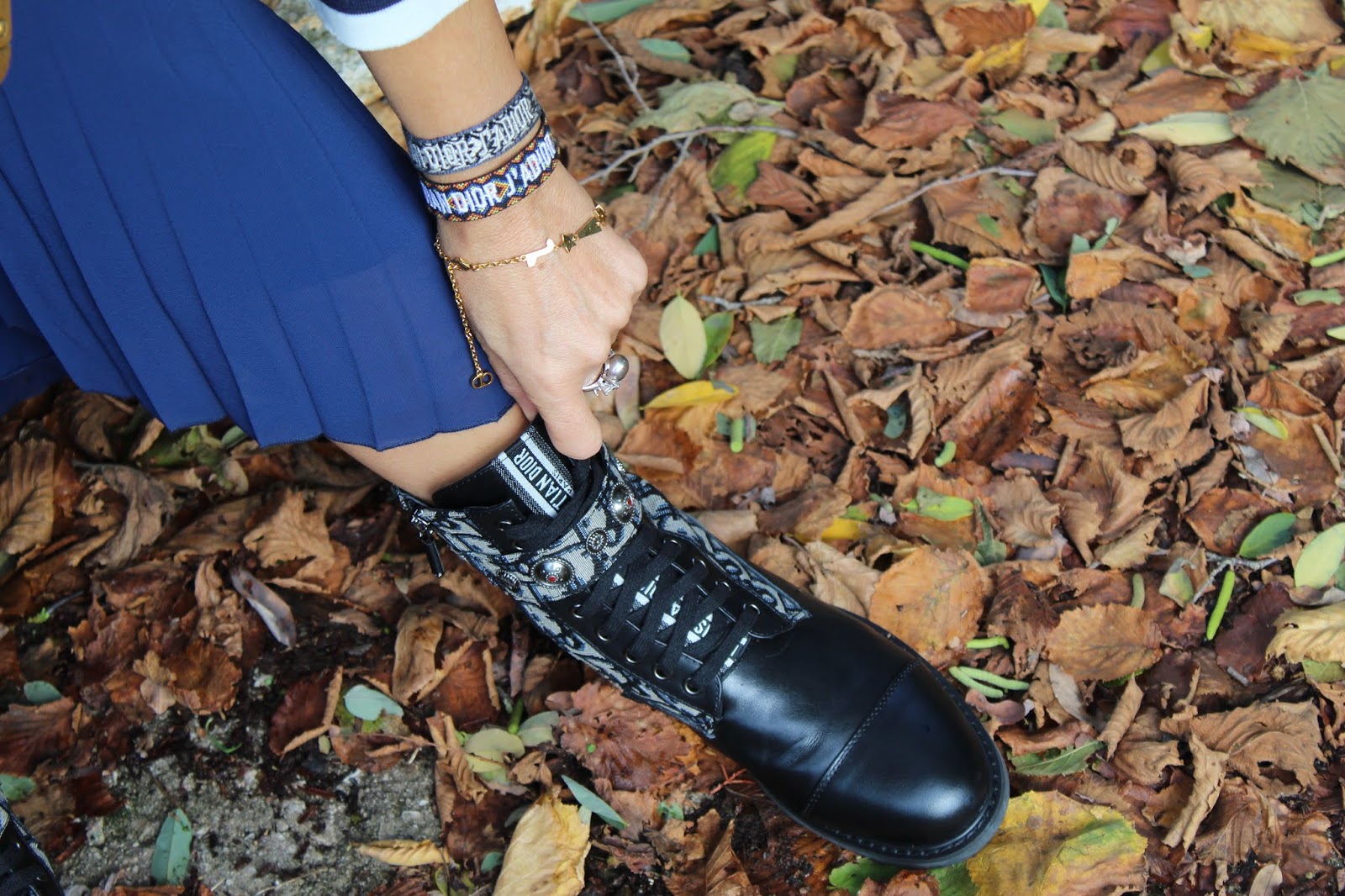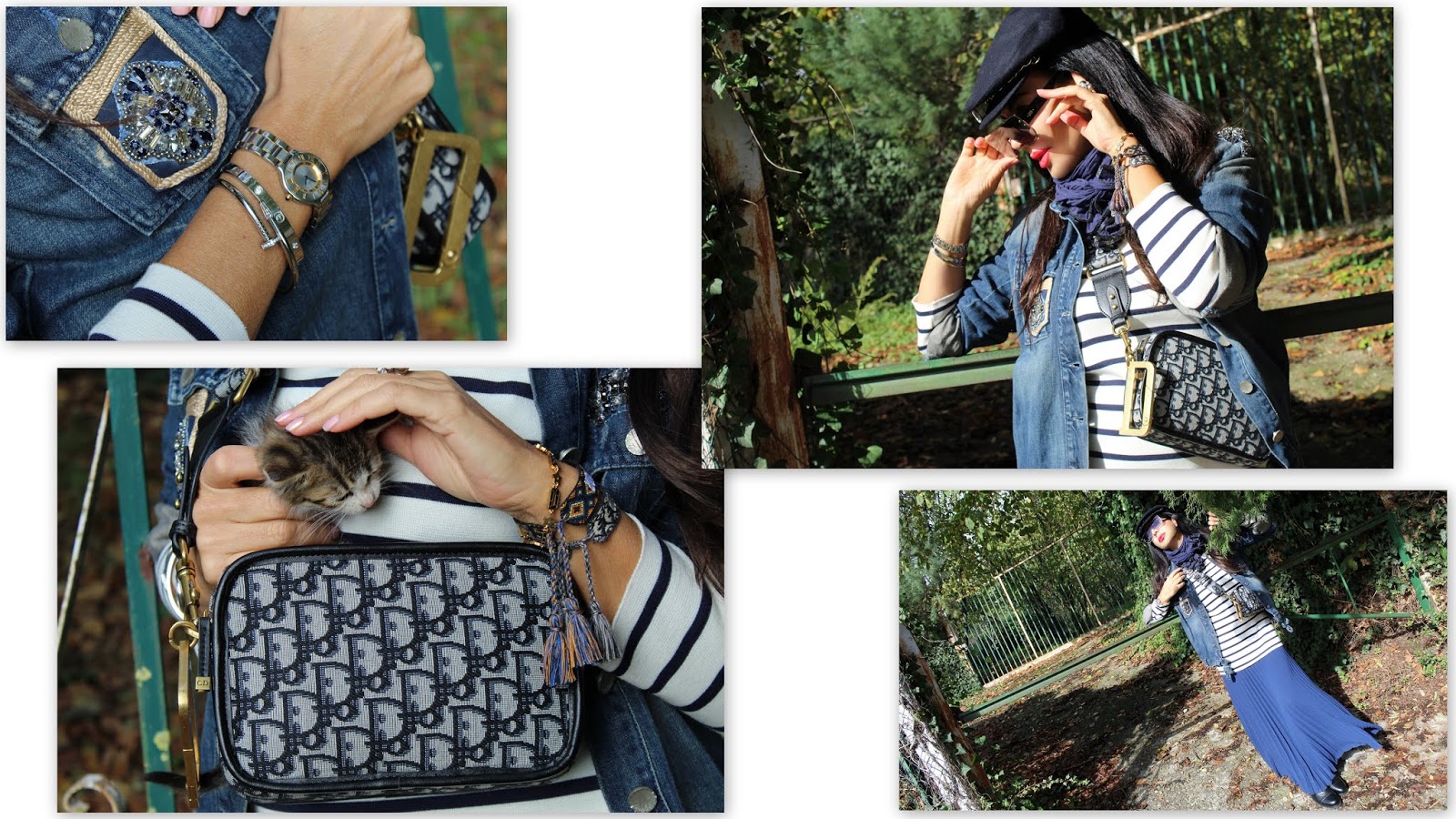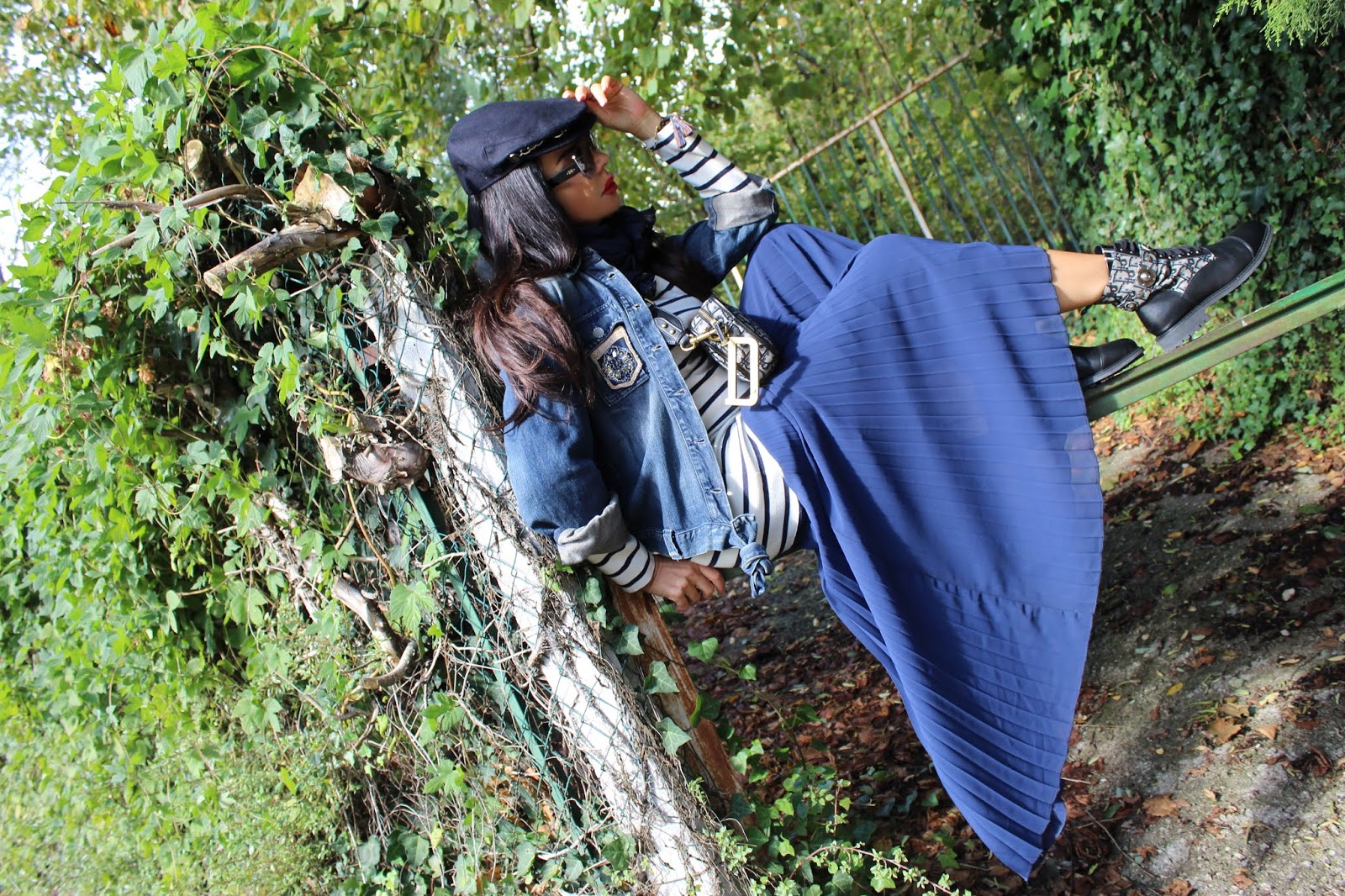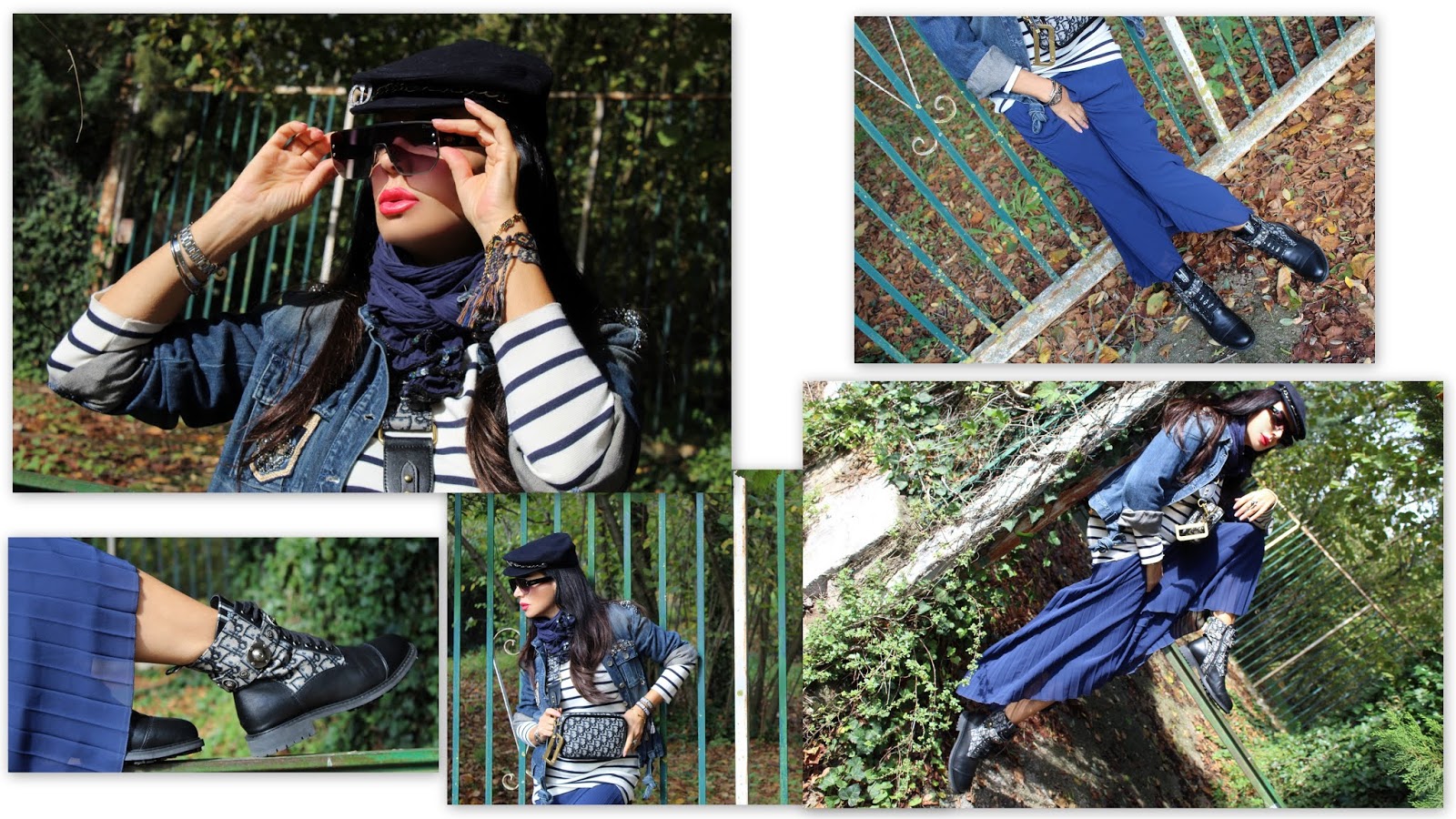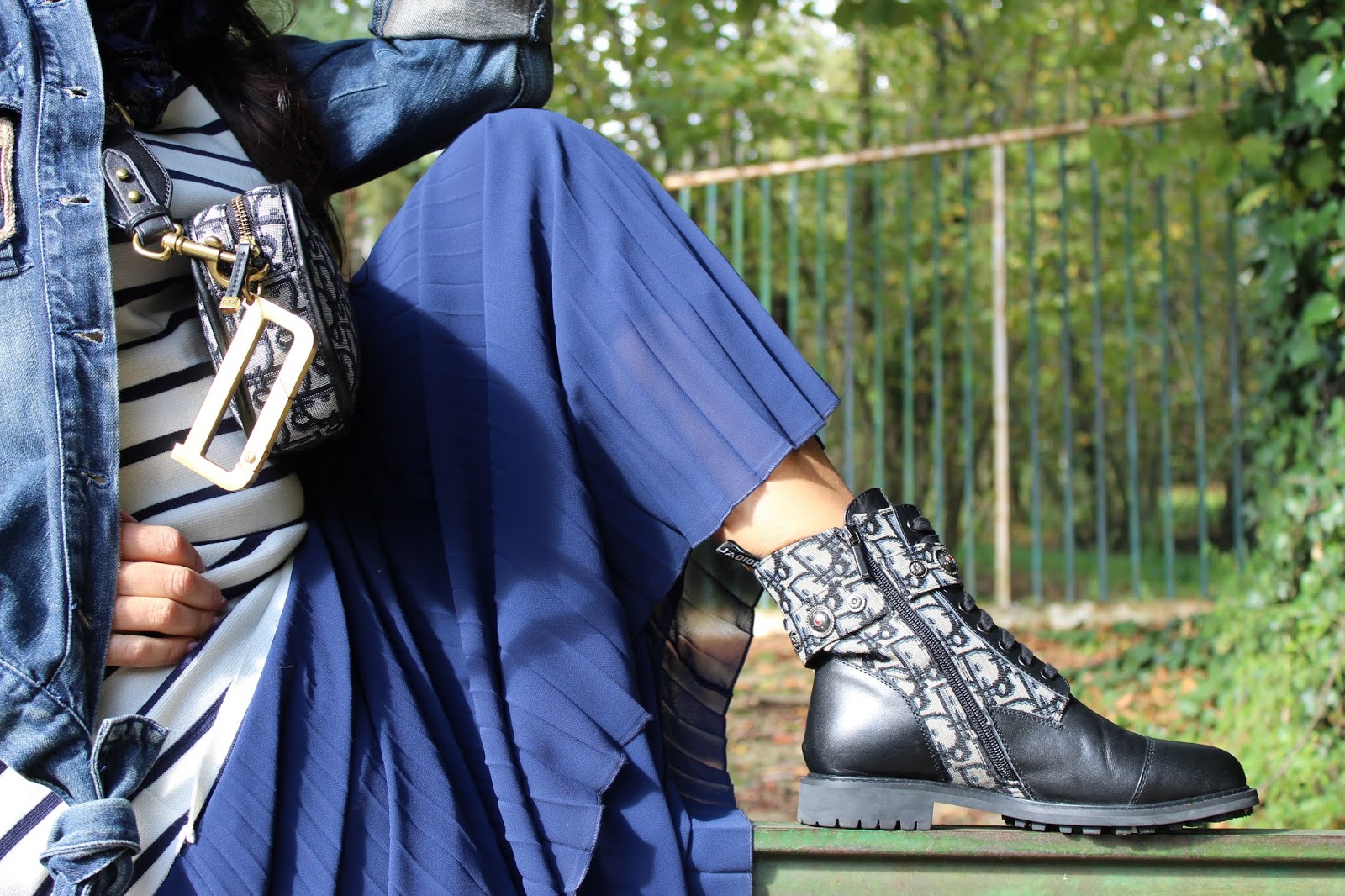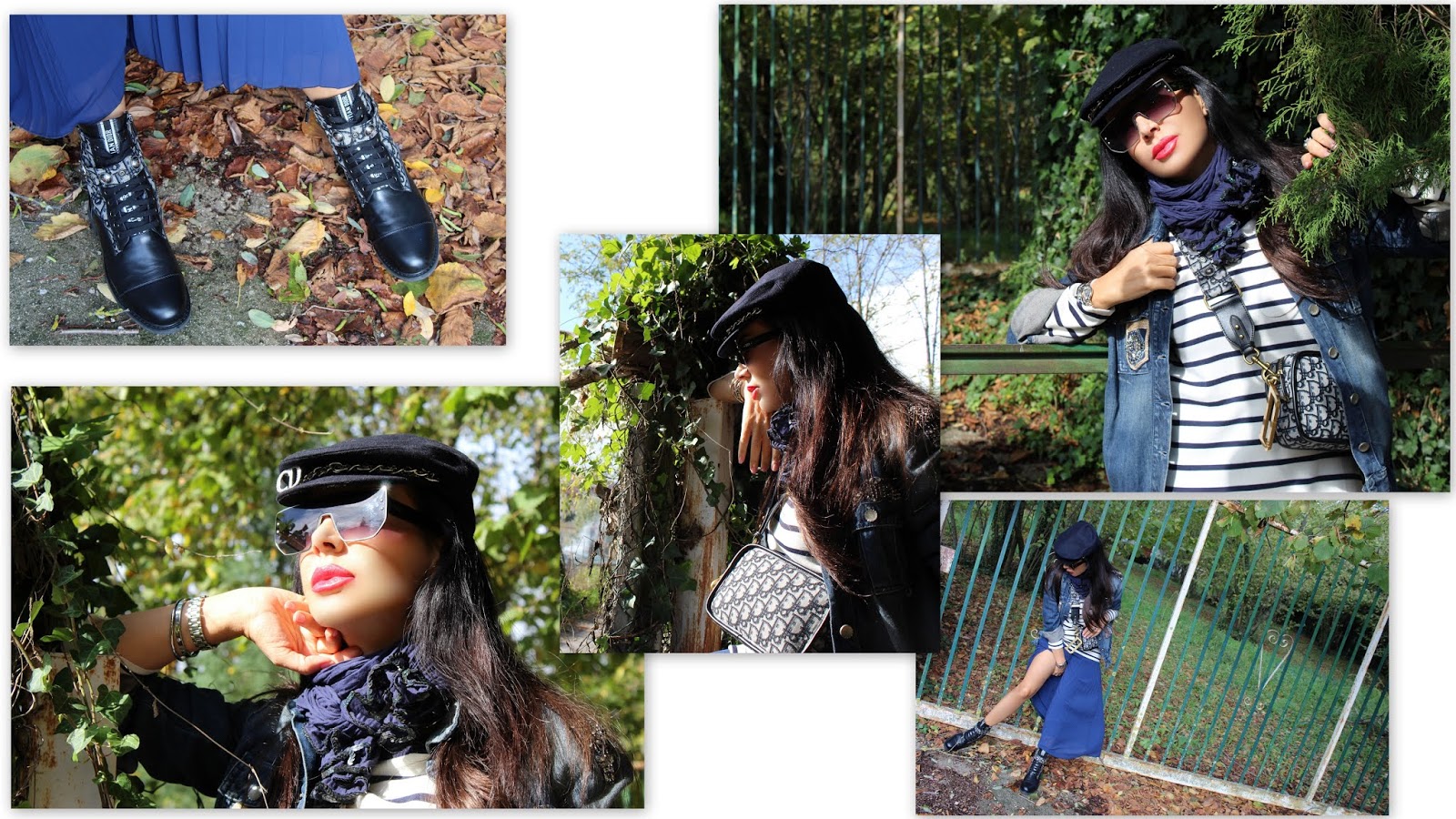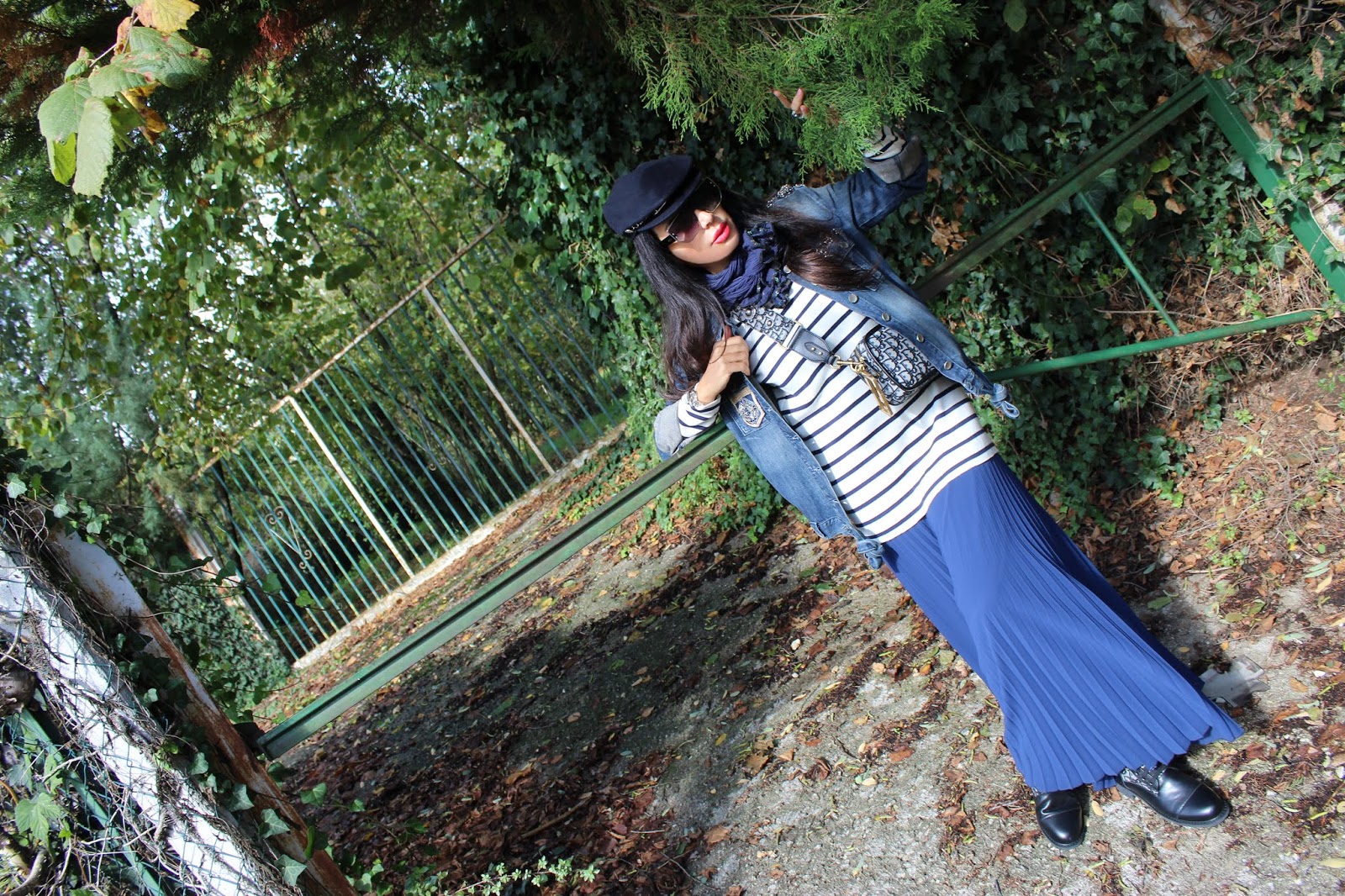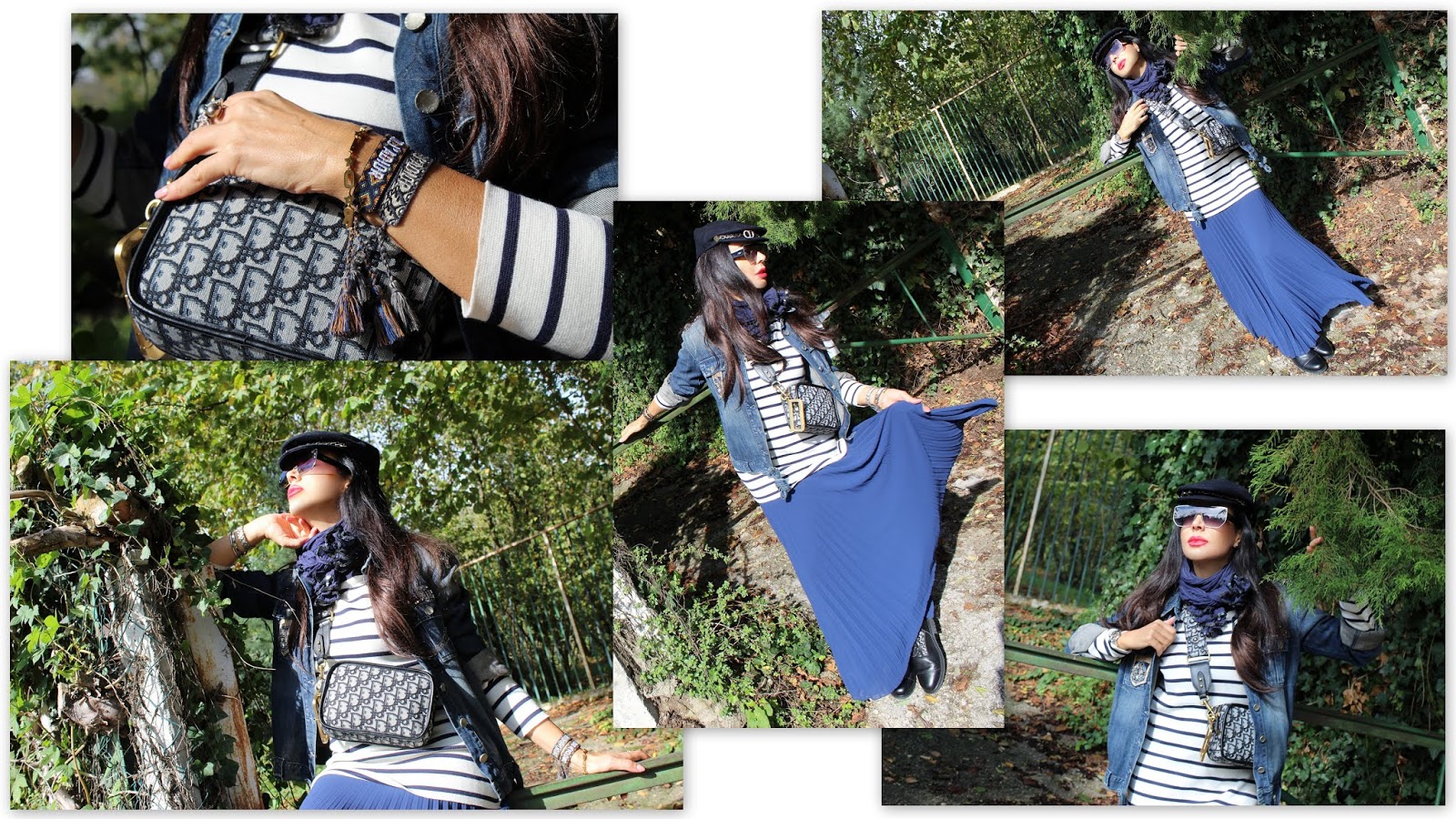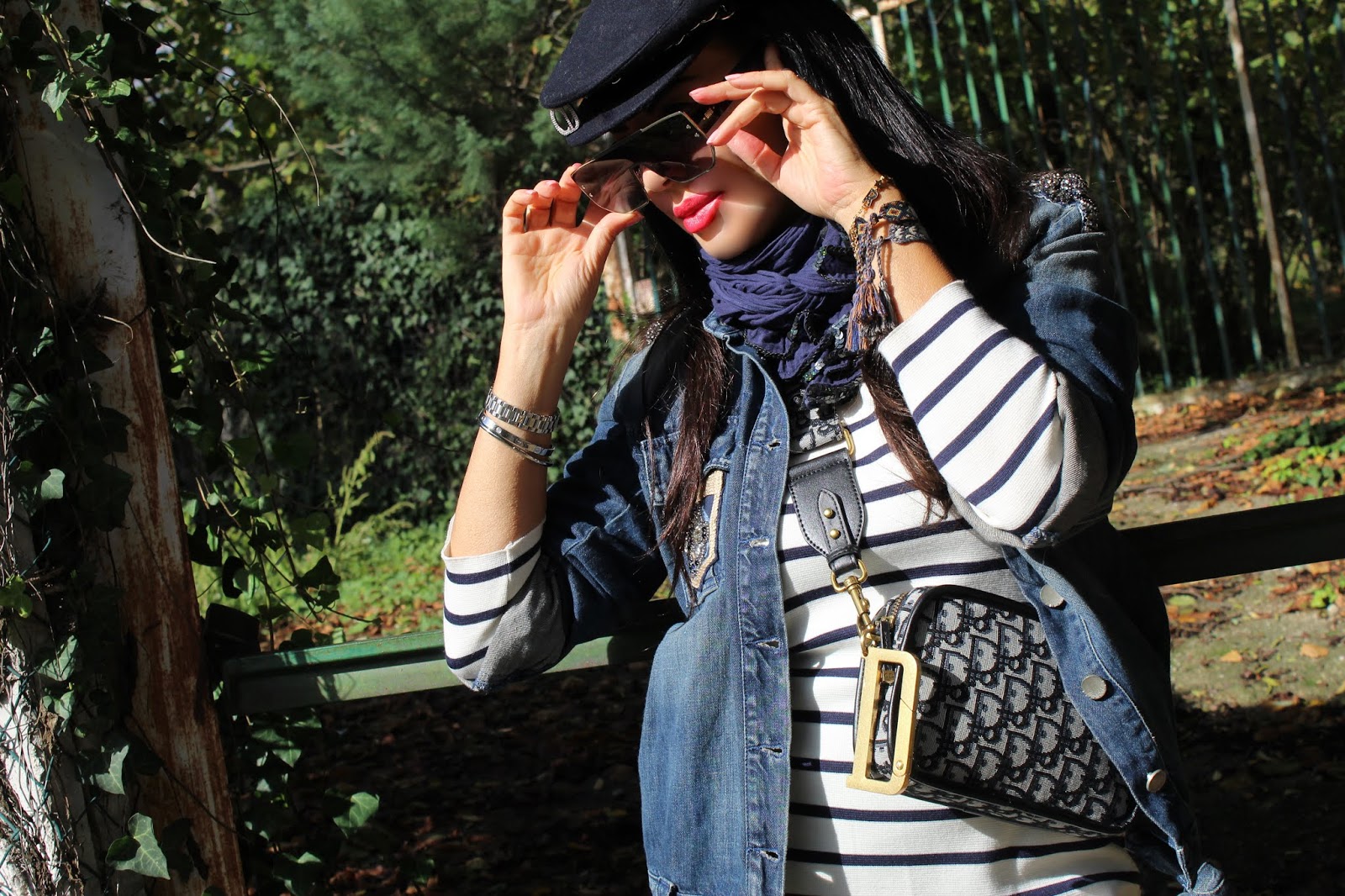 Photos: Jacopo Maria Barile
I was wearing:
Dior pin, bracelets, sunglasses, bag, and boots