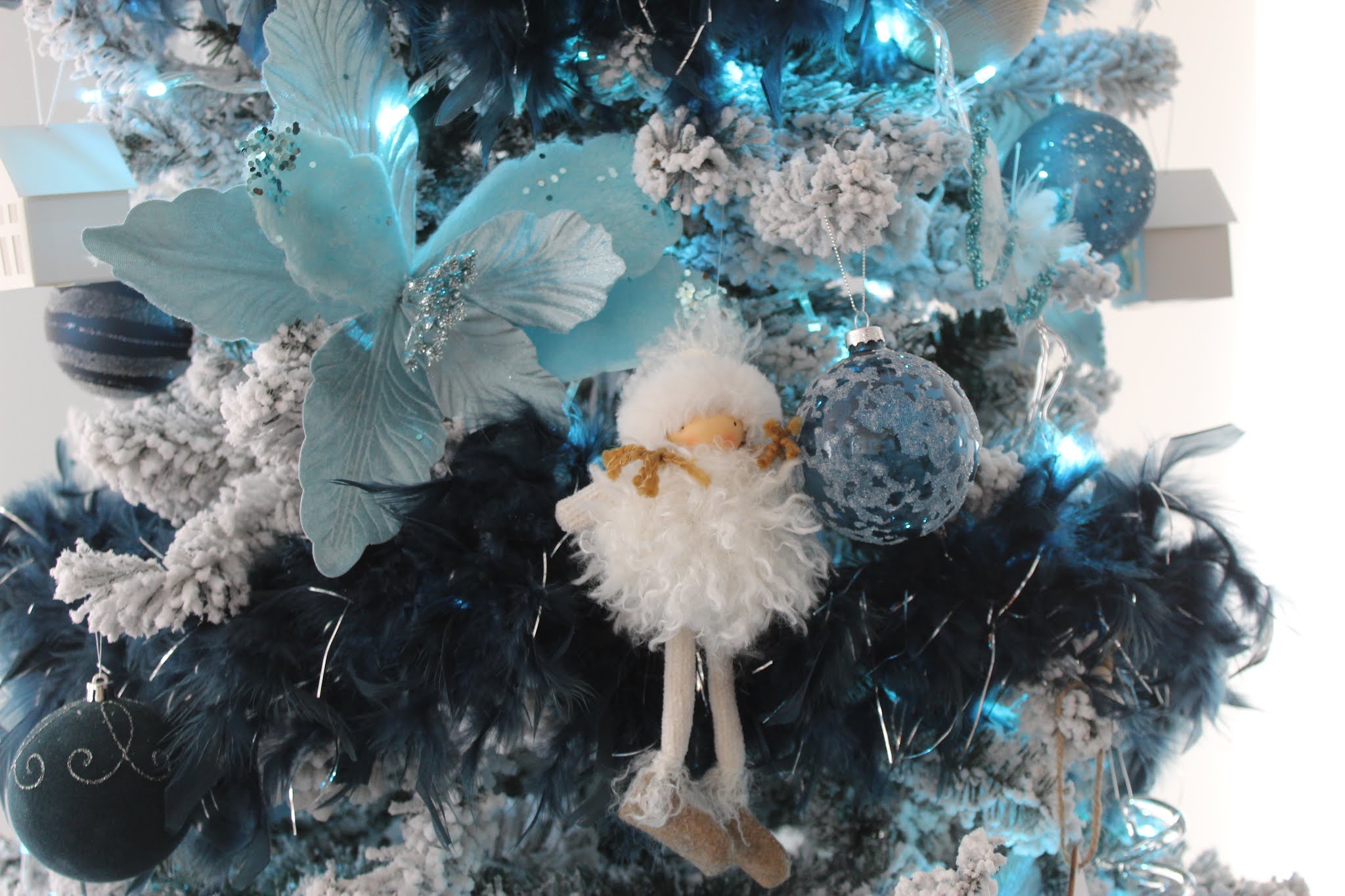 How early is too early for Christmas decorations?
Tradition does dictate that putting up Christmas decorations, including the tree, should wait until the beginning of Advent.
Advent is the fourth Sunday before Christmas and will fall on Sunday, November 29, this year.
Is November too early for Christmas decorations?
Most see the start of December onwards as being the most acceptable time to trim up. But there are still a lot of people out there whose Christmas begins in November.
It's never too early for Christmas songs. Some people just can't wait for the festive season.
How soon is too soon to start trimming up?
With shops and TV adverts promoting the festive season even before the end of summer, it can be difficult to resist getting involved sooner than you'd planned.
Christmas is such a wonderful time of the year, I don't know how anyone wouldn't be in the spirit for putting up decorations.
Here some reason why it's never too early for Christmas decorations:
– Did you know that Christmas decorations may make you happier? Start hanging Christmas lights today!
My philosophy on holiday decorating has always been "the more the merrier" and "the sooner the better," meaning I start decorating for Christmas long before the Thanksgiving menu has been planned. If you have doubts about this timing, you might reconsider this year: Scientists actually say that decorating for the holidays can make you happier. So why not start as early as possible?
– It's getting cold and dark outside
As the weather inches closer to freezing in the early winter months, there's really no reason not to get out your coziest Christmas decor. You've already broken out the warm scarves and sweaters, so go ahead and pull out the plaid blankets and evergreen-scented candles. I also think that the coziness of twinkling lights and hot chocolate next to a crackling fire lined with stockings is the perfect way to beat the winter blues.
– To Enjoy Them Longer
Let's face it—putting up Christmas decorations is fun, but it can also be a lot of work. Lugging all of the ornaments and boxes out of the basement or attic is kind of a bummer if you know you'll have to do it all over again to put them away a few weeks later. Why not leave more time to sit back and appreciate your efforts?
It's never too early for Christmas decor, especially this year!
Since we are spending so much time at home, due to the new lockdown, I'd figure why can't we start the Christmas holidays sooner?
Who else is ready for Christmas already?!
Do you like my light blue decor?
I'm trying something a little different decor, than last year, and I look forward to sharing it with you!
What about you, have you chosen a new Christmas color scheme for your home this year?
Tell me below how you're celebrating this unusual holiday season.
(Click here to see my pink color scheme from Christmas 2019).
(Click here, here and here to see the most stylish Christmas decorating ideas).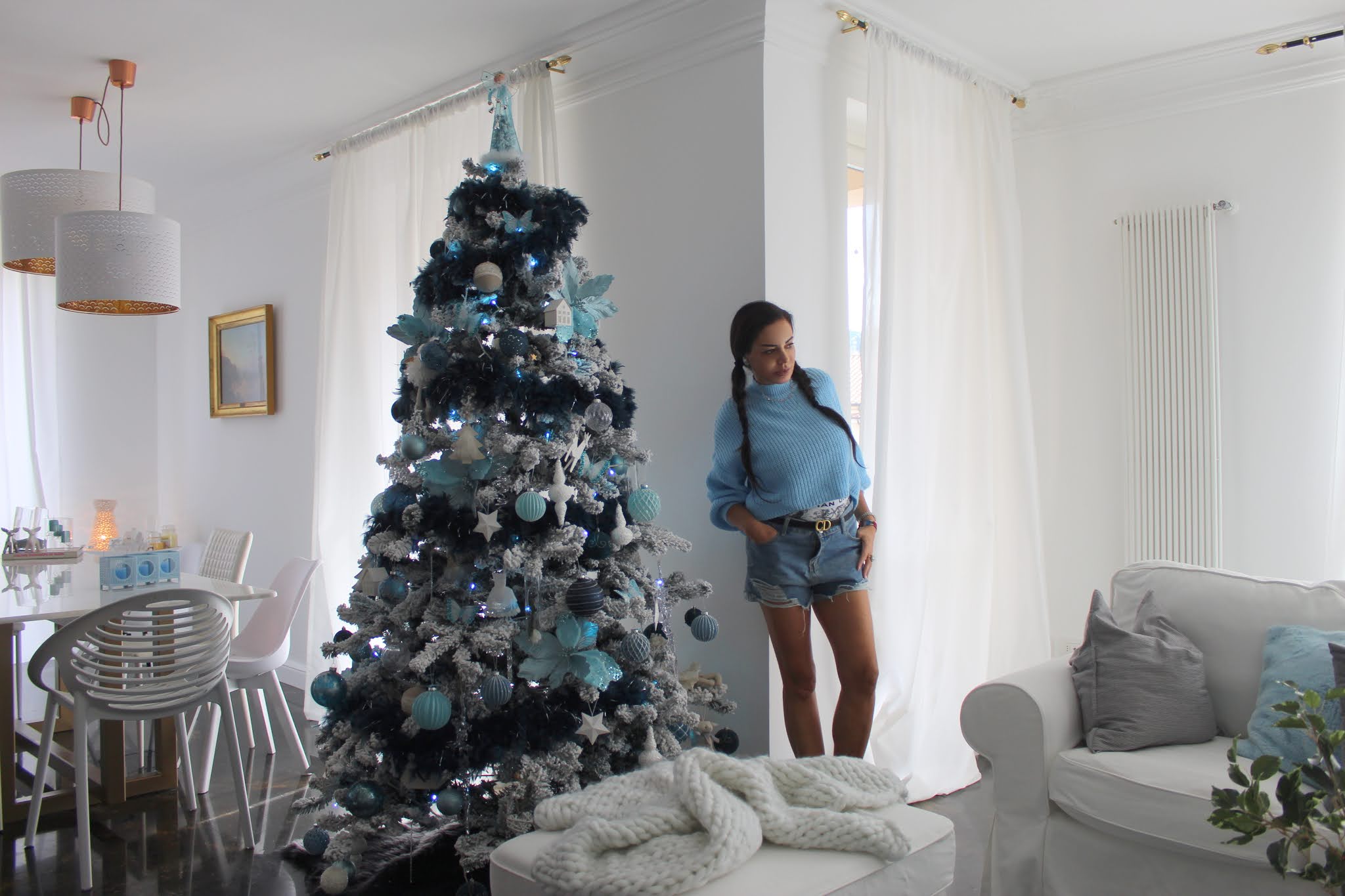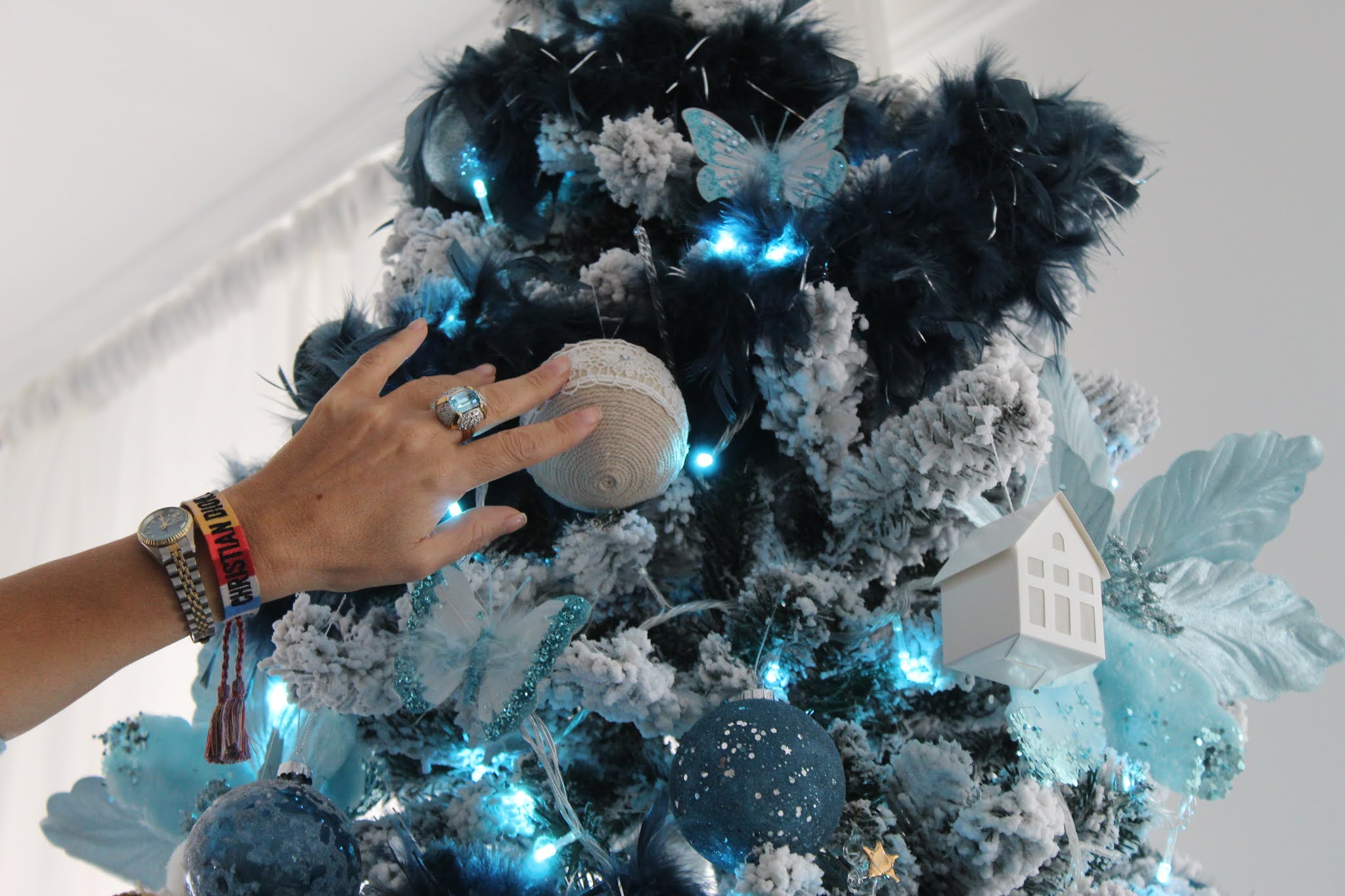 Chistmas decorating ideas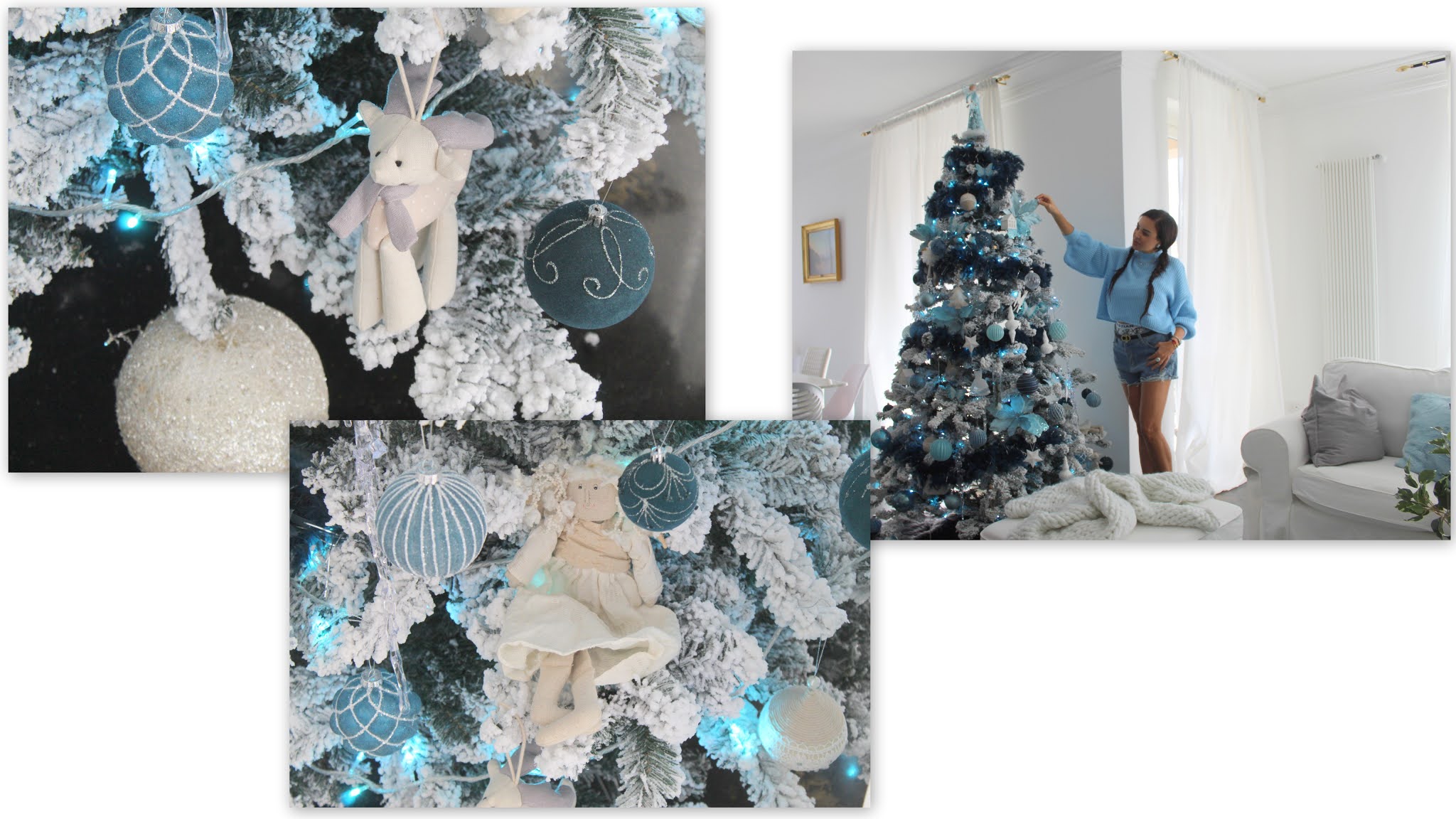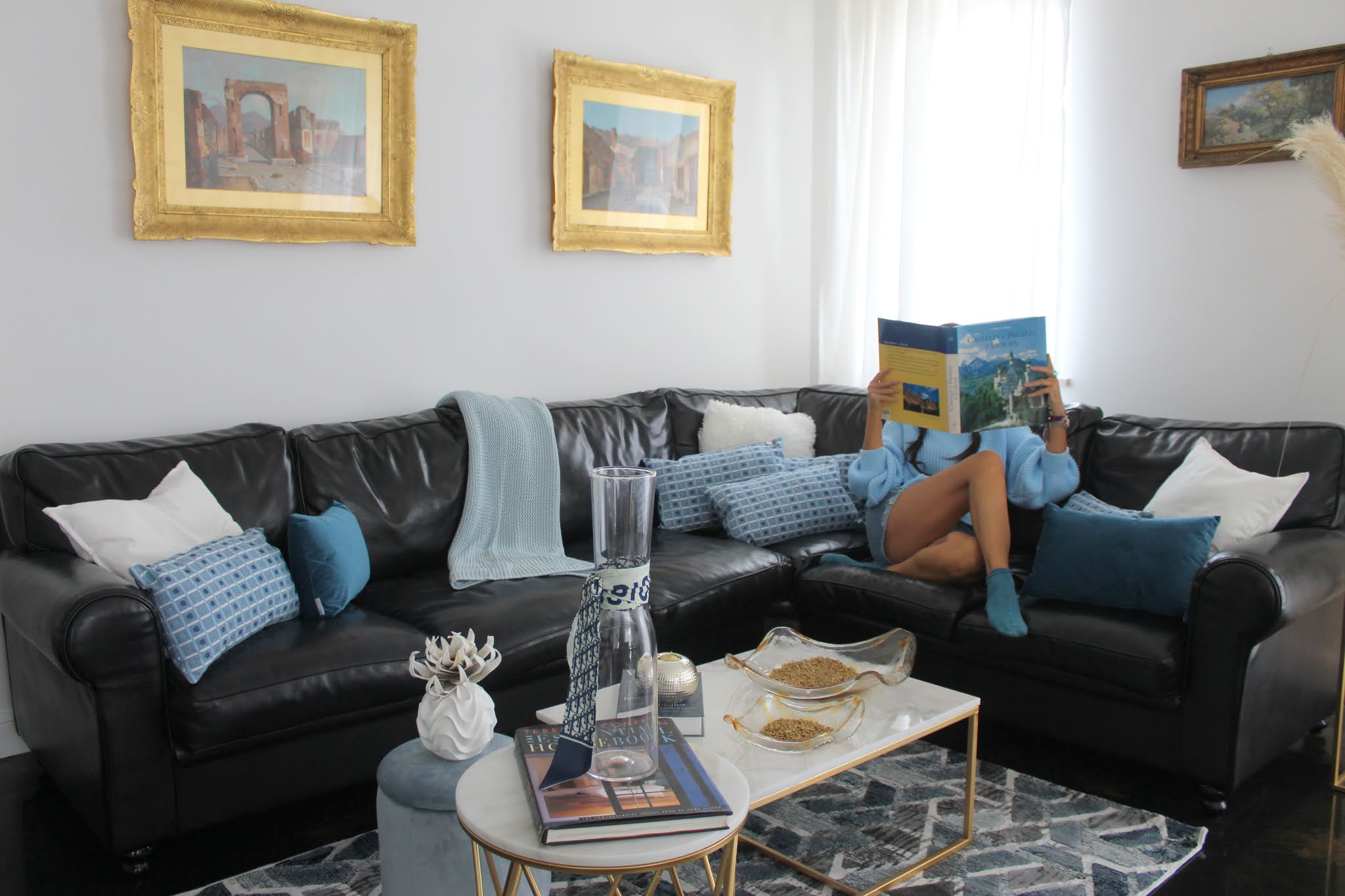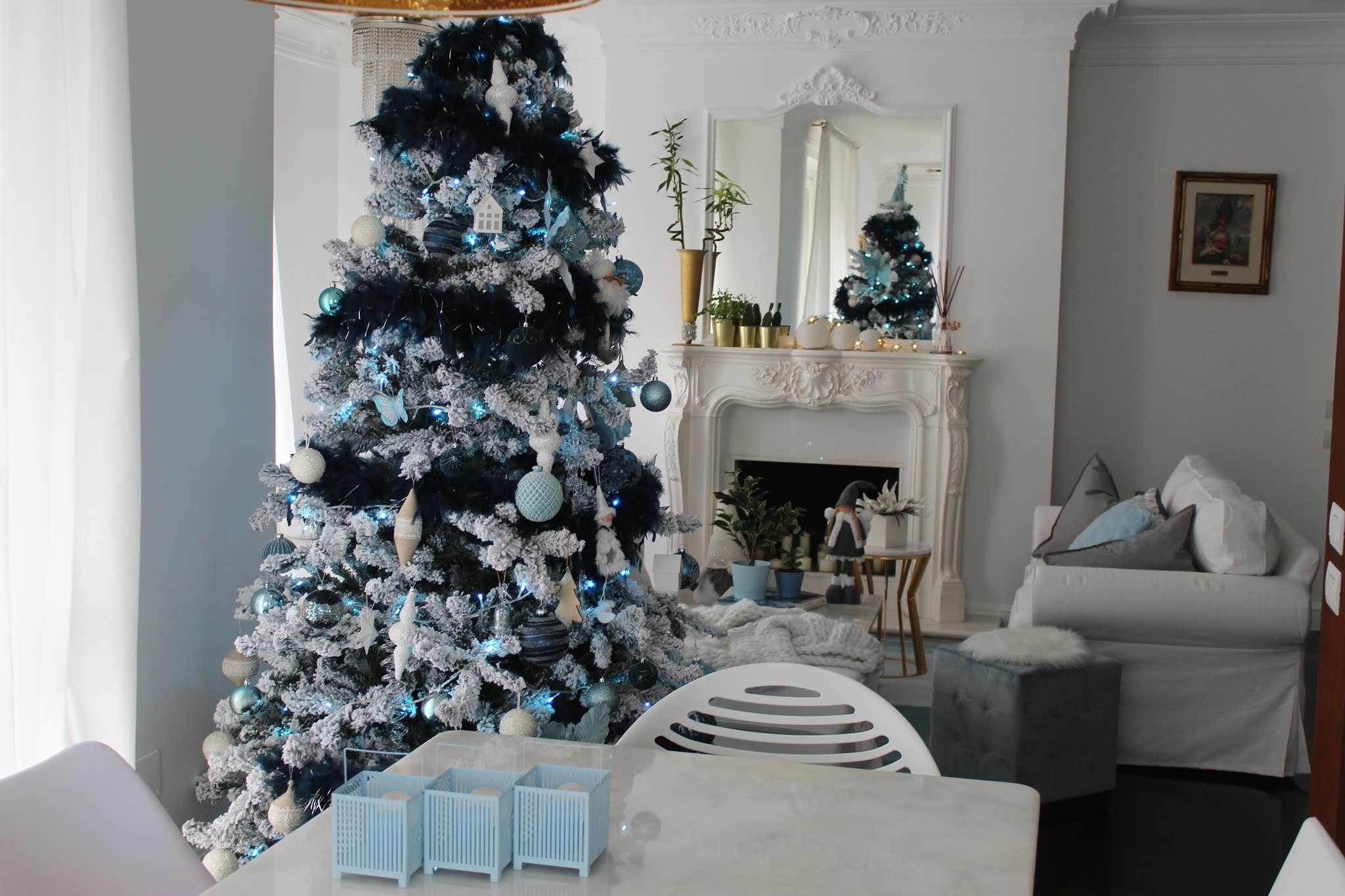 the top trends in Christmas home decor for 2020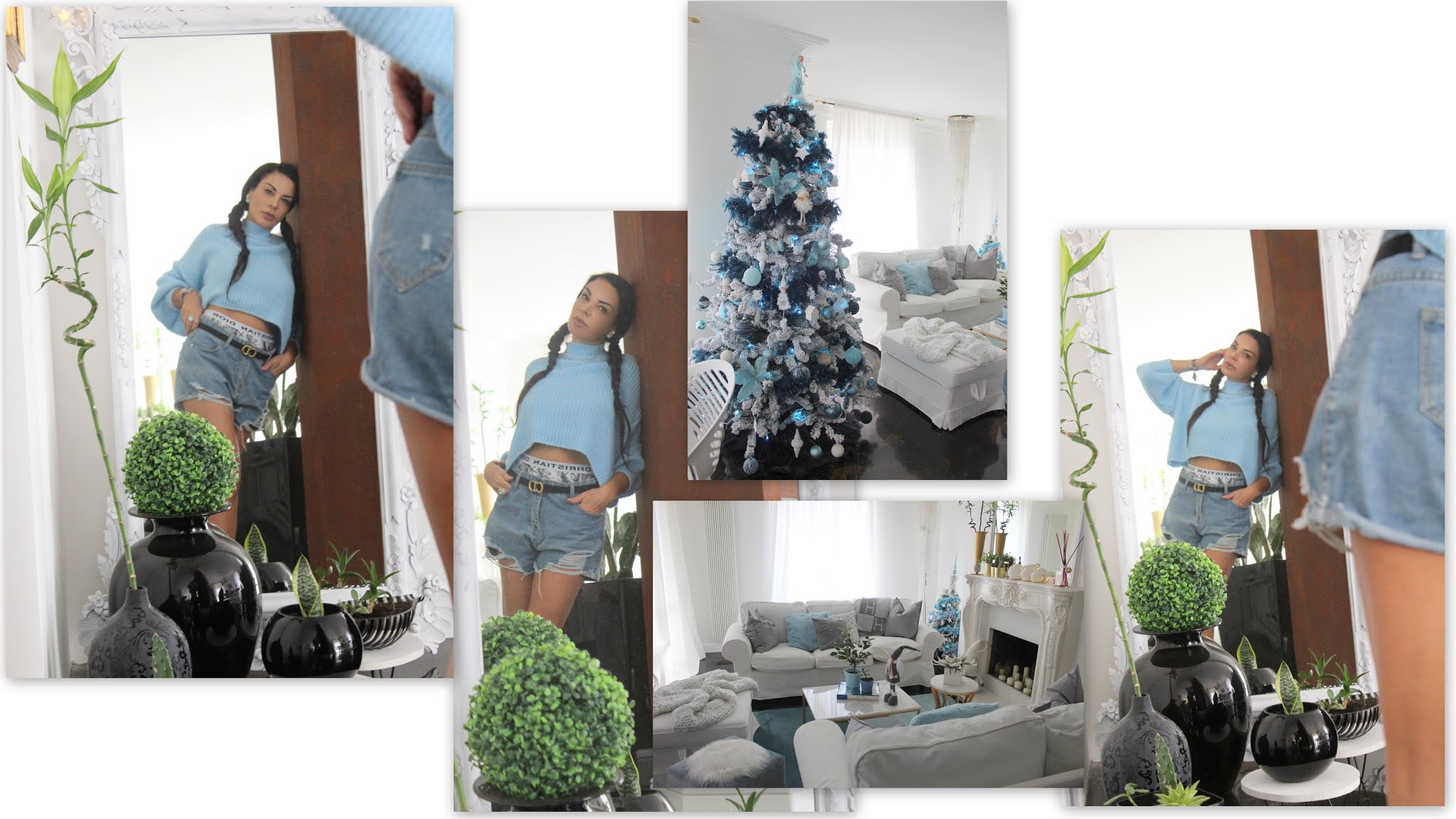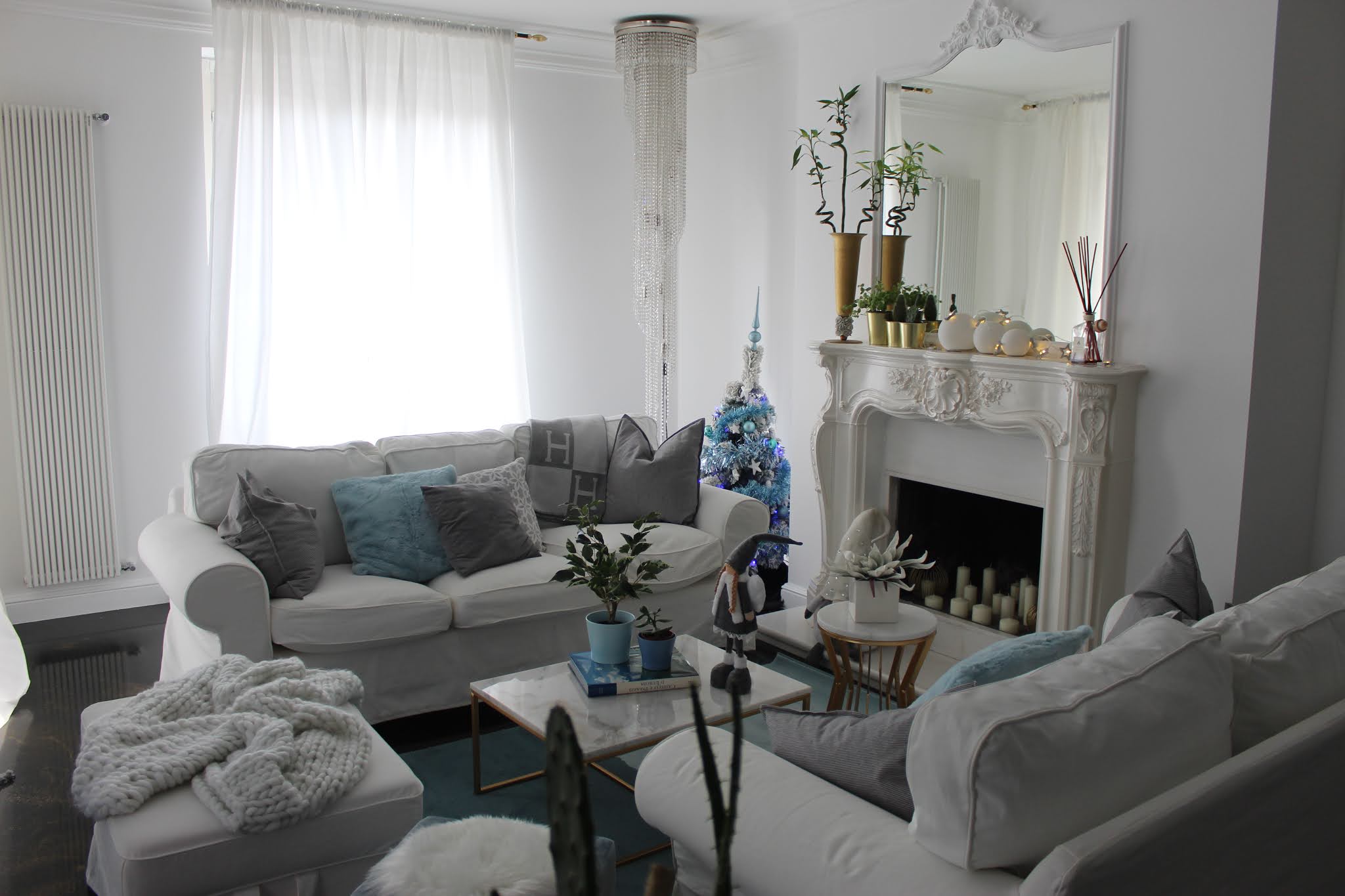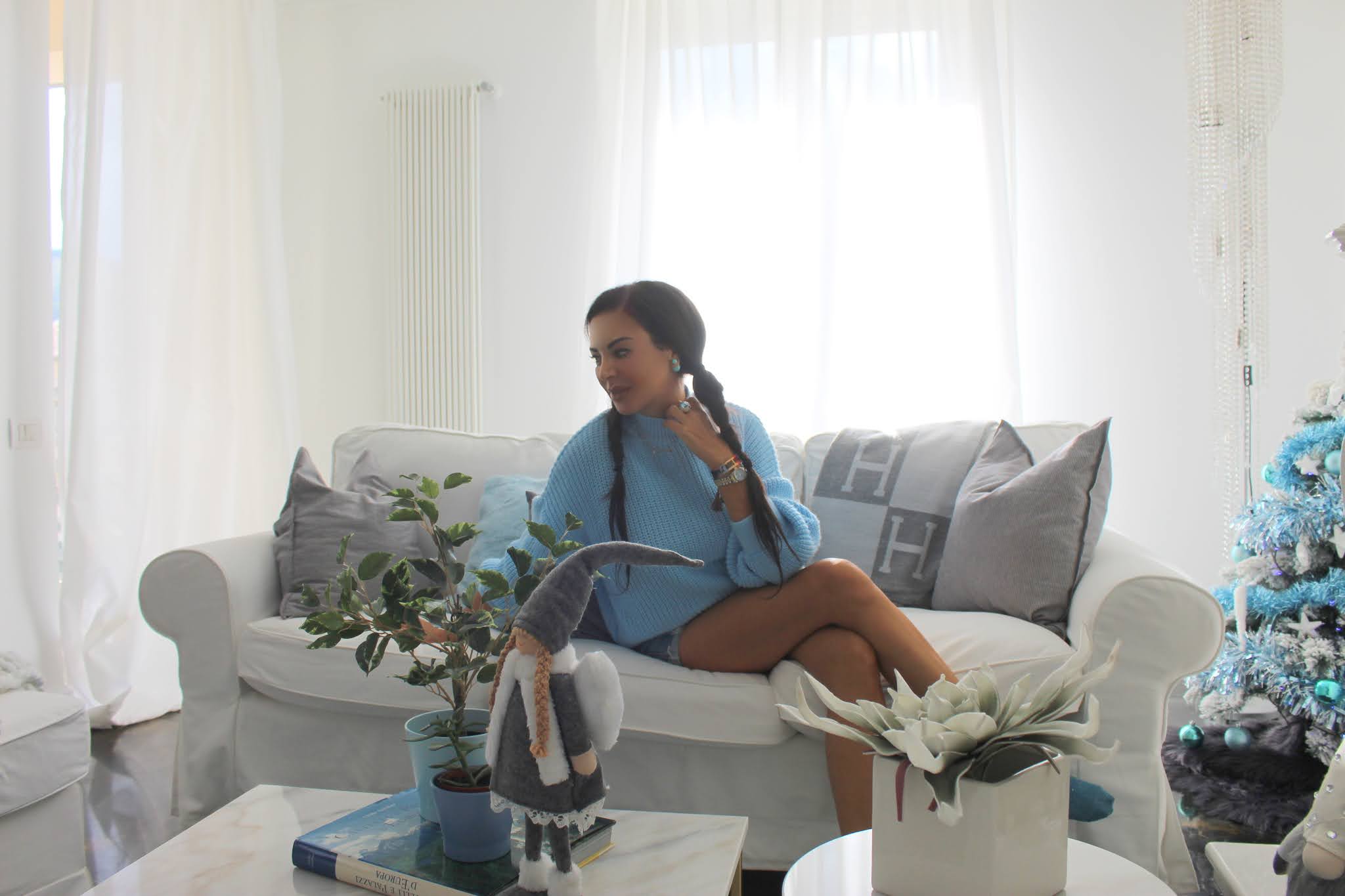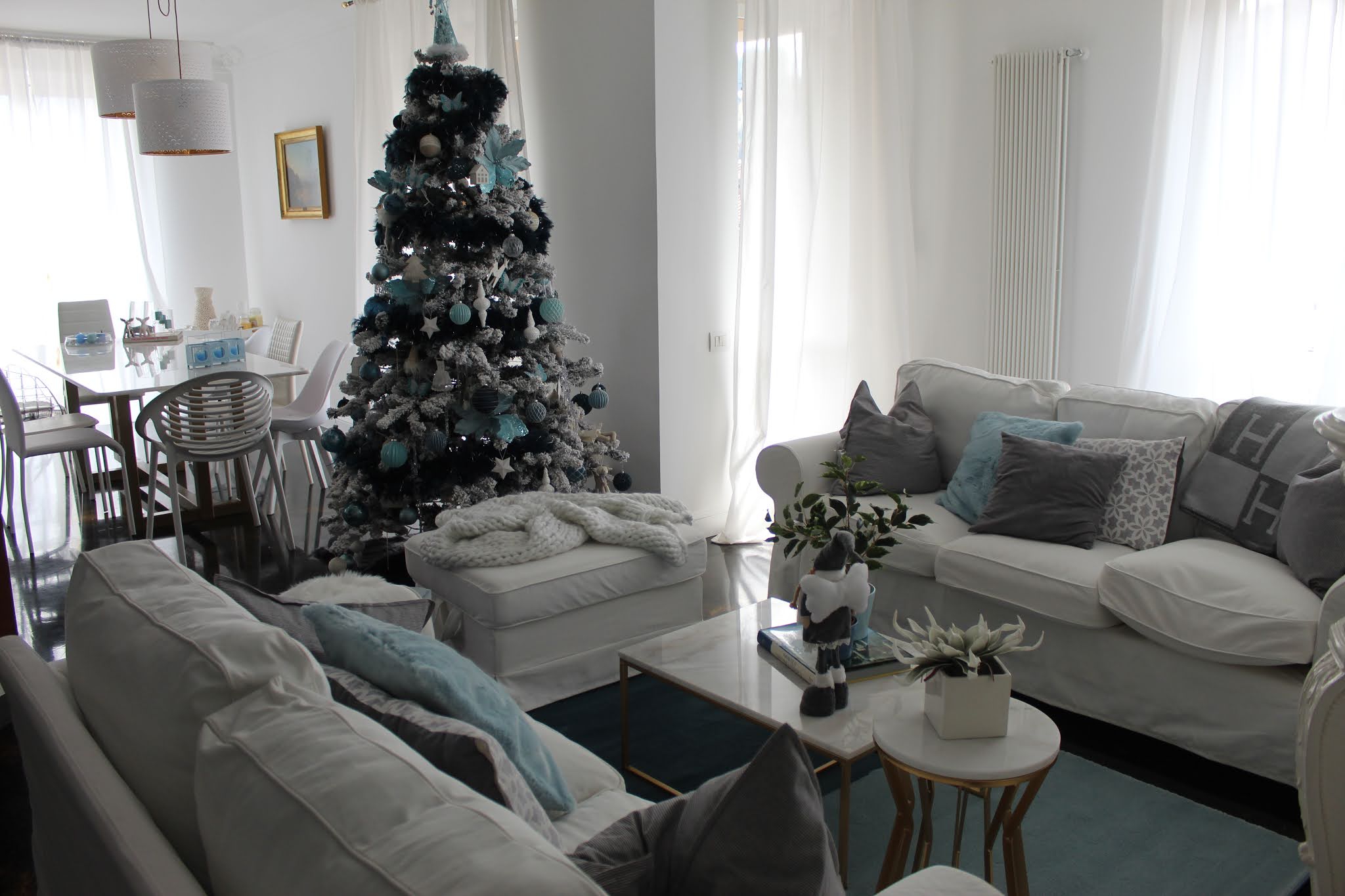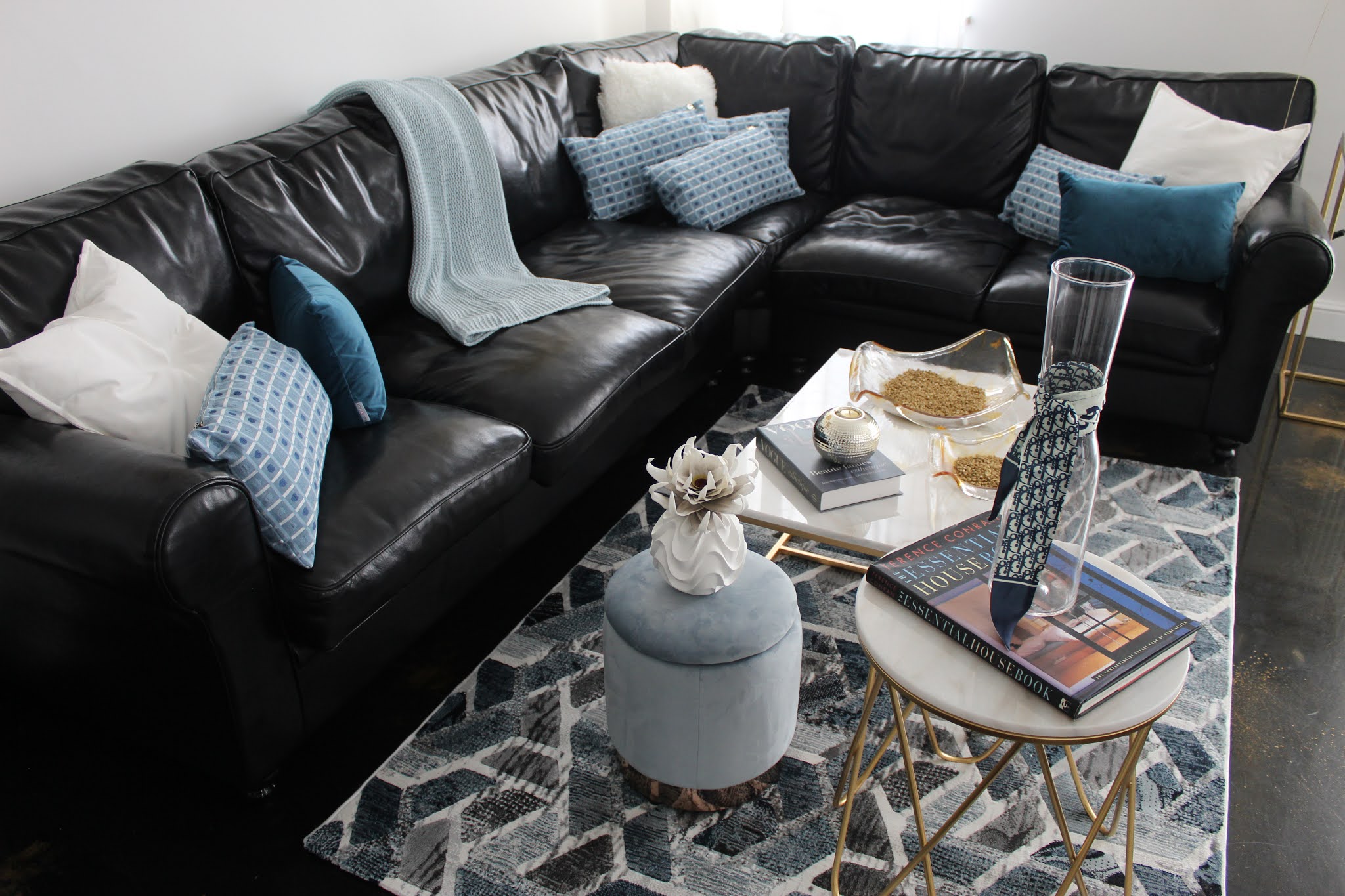 Photos: Rebecca Barile
I was wearing:
Benetton sweater
Gaudì shorts
Brozallure necklace

Dior lingerie and belt