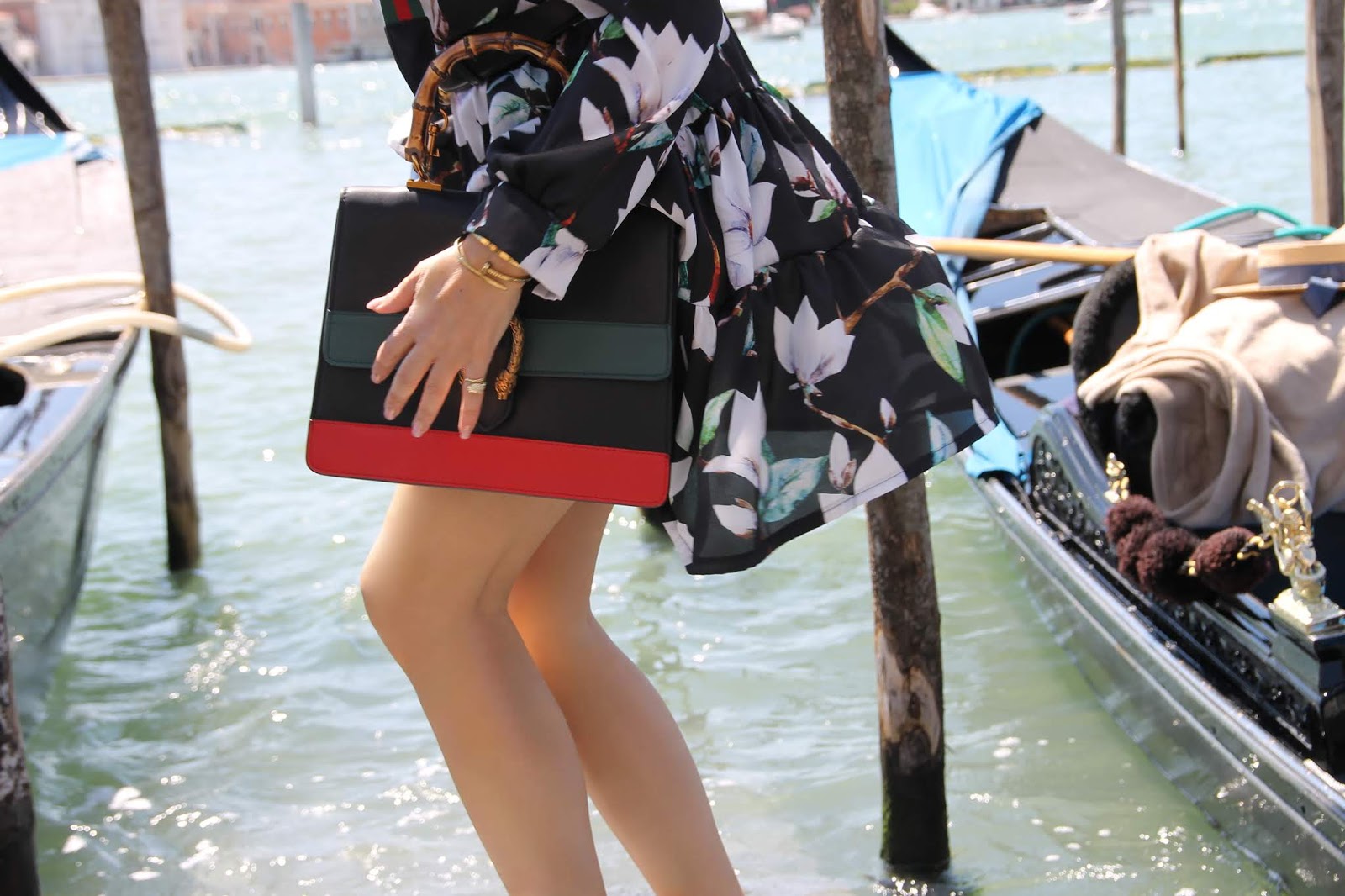 Ti stai chiedendo "che cos'è un giro in gondola"?
Un
giro in gondola a Venezia ti porterà alla scoperta delle zone meno conosciute e più romantiche di una delle città più belle del mondo.
Un
affascinante tour che ti consentirà di ammirare i maestosi
capolavori architettonici che si affacciano sull'acqua, un susseguirsi
di ponti prestigiosi e panorami pittoreschi.
Dalla
Basilica della Salute,
il maestoso edificio che si erge nel suggestivo paesaggio del bacino di San Marco e del Canal Grande,
considerato uno dei migliori esempi di architettura barocca a Venezia,

all'atmosfera intima e
suggestiva dei canali attorno al Teatro La Fenice, il
teatro d'opera più famoso della Serenissima
, la cui costruzione risale al 1790,
per ammirare i suoi straordinari esterni dall'acqua.
Lasciando
il Canal Grande potrai immergerti più a fondo nei romantici canali
minori, dove potrai ammirare una Venezia insolita, lasciandoti cullare dolcemente dalle acque dei canali della
città lagunare.
Concediti l'atmosfera surreale della città galleggiante, vivrai momenti unici e indimenticabili.
Ammirerai una città unica al mondo dall'acqua e ne catturerai tutto il fascino e la magia.
Nella mia ultima giornata in questo miracolo sull'acqua, indosso un abito stampa floreale, perchè i petali con le loro foglie non hanno di certo abbandonato la scena della moda

e si riconfermano di tendenza assoluta anche per l'A/I 2018-19.
(Clicca qui per vedere tutti i miei post da Venezia).
Are you wondering "what is a gondola ride"?
A gondola ride in Venice will take you to discover some new and not very well-known areas of one of the most beautiful cities in the world!
A charming gondola ride to admire the majestic architectural masterpieces overlooking the water, a succession of bridges and views.
From the Basilica della Salute, a majestic building that stands in the suggestive landscape of St Mark's Basin and the Grand Canal, considered one of the finest examples of Baroque architecture in Venice, to the intimate and evocative atmosphere of the smaller canals around the La Fenice Theatre, the main opera house inthe city, to admire its stunning exteriors from the water.
Leaving the Grand Canal you will be able to delve deeper in the picturesque smaller canals of Venice, where you can admire a not very well known Venice whilst being gently lulled by the calm sway along the typical the canals of the lagoon city.
Treat yourself to the surreal atmosphere of Venice from the water, you will experience unique and unforgettable moments.
Because you will admire Venice from the water to capture all the charm and the magic of this city.
On my last day
in this miracle on the water, I'm wearing a floral print dress, because the
petals with their leaves have certainly not abandoned the fashion scene
and are confirmed as an absolute trend also for the F/W
2018-19.
(Click here to see all my previous posts from Venice).
Location: Venice – Italy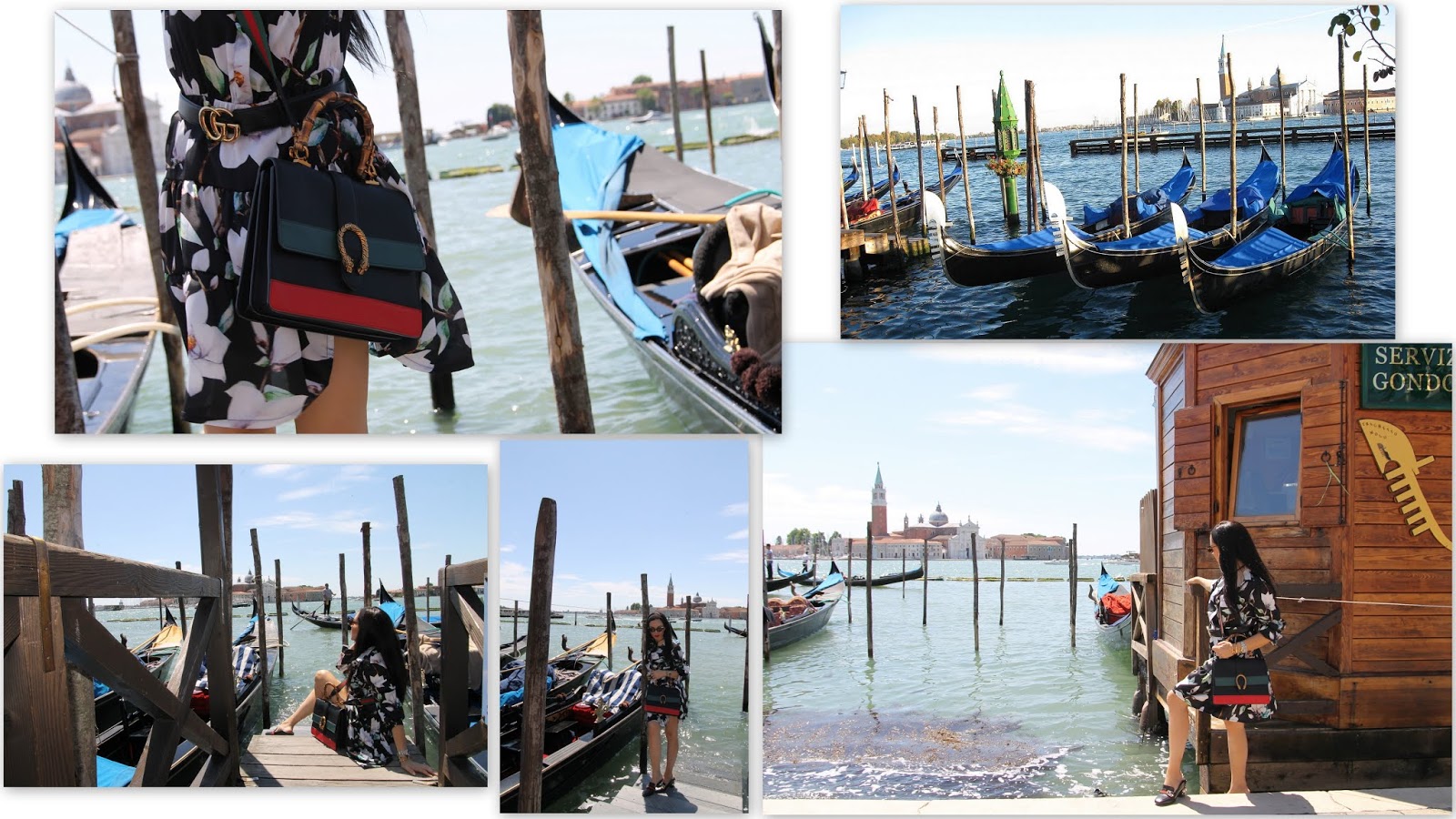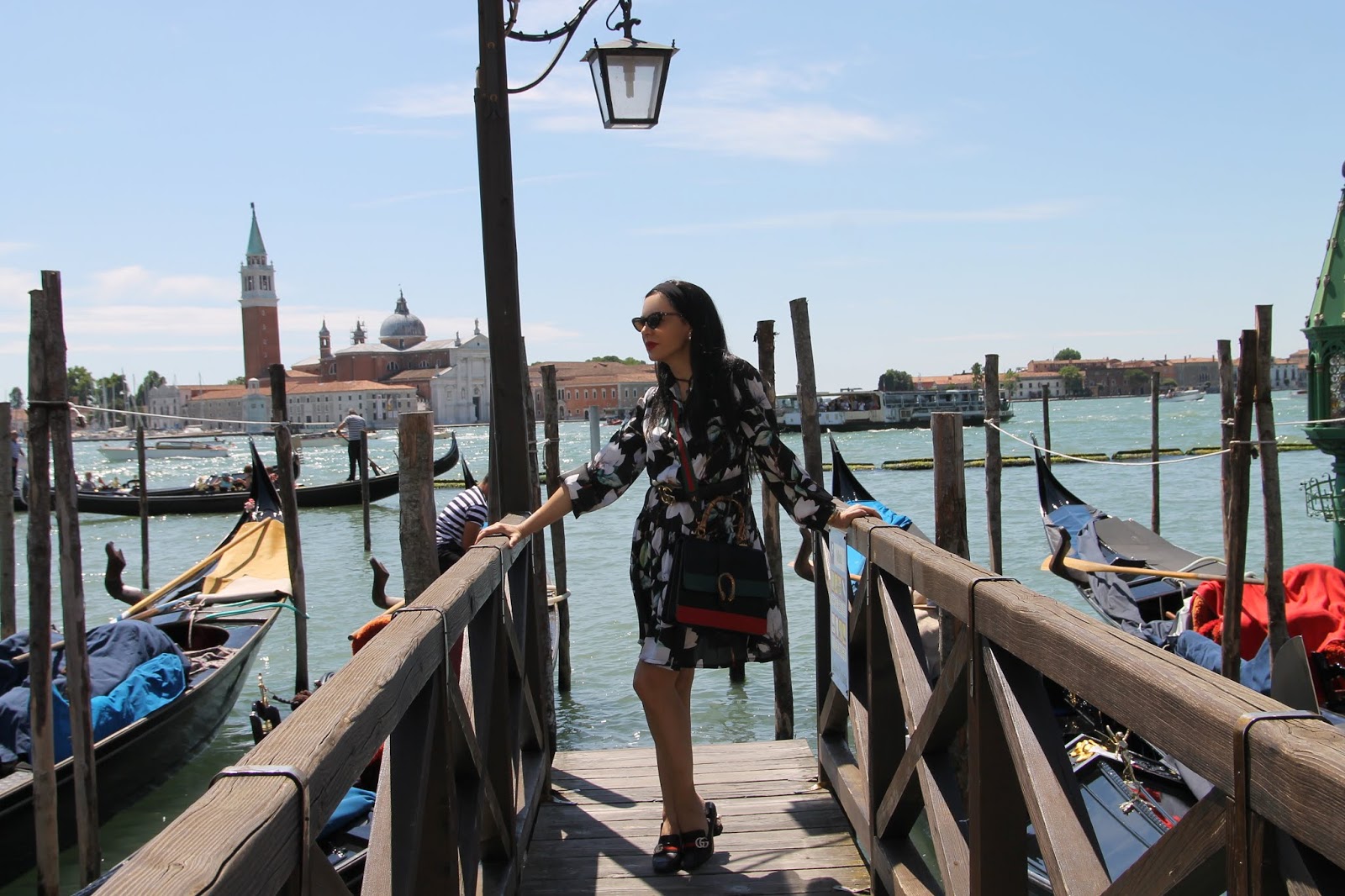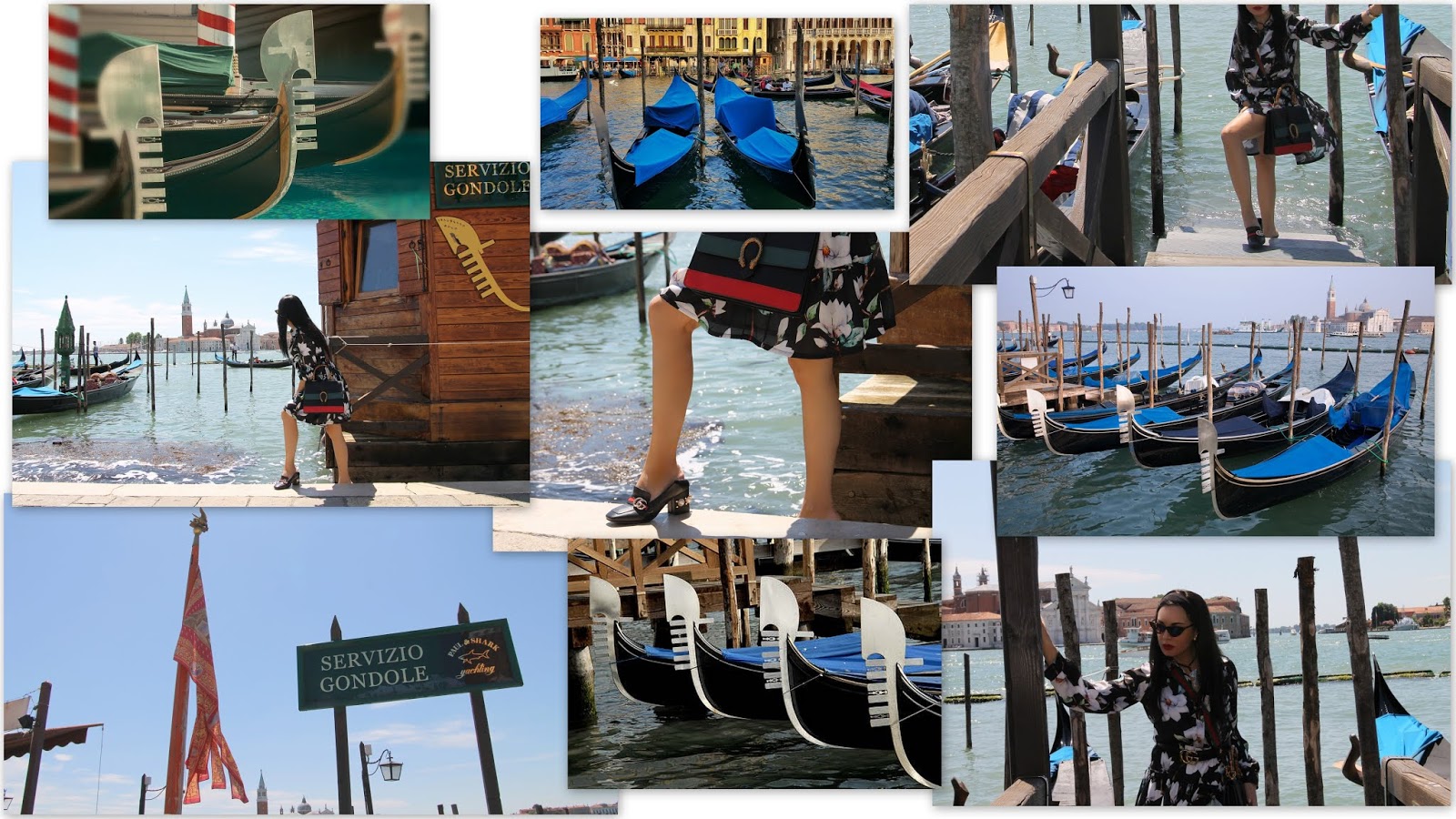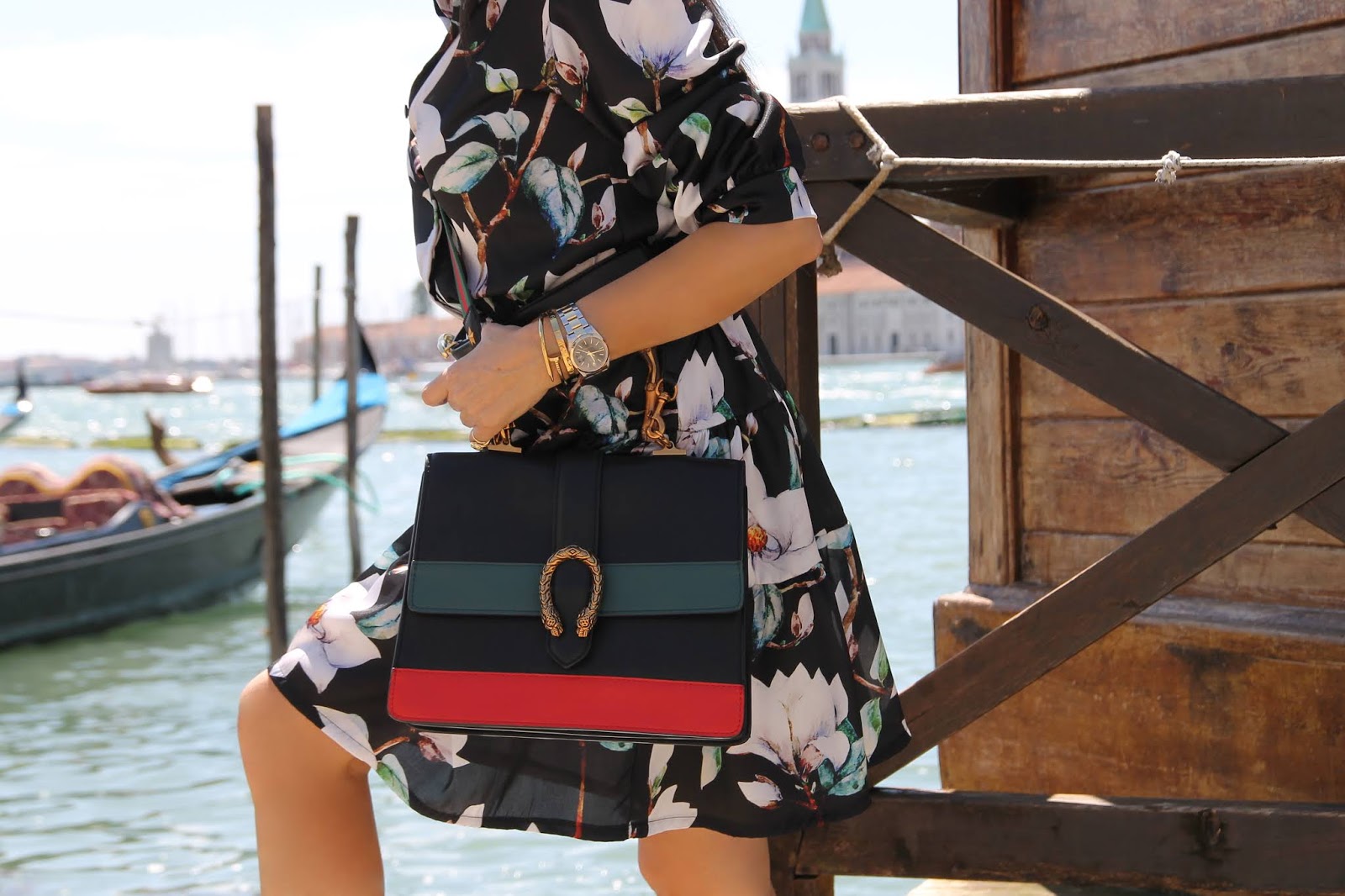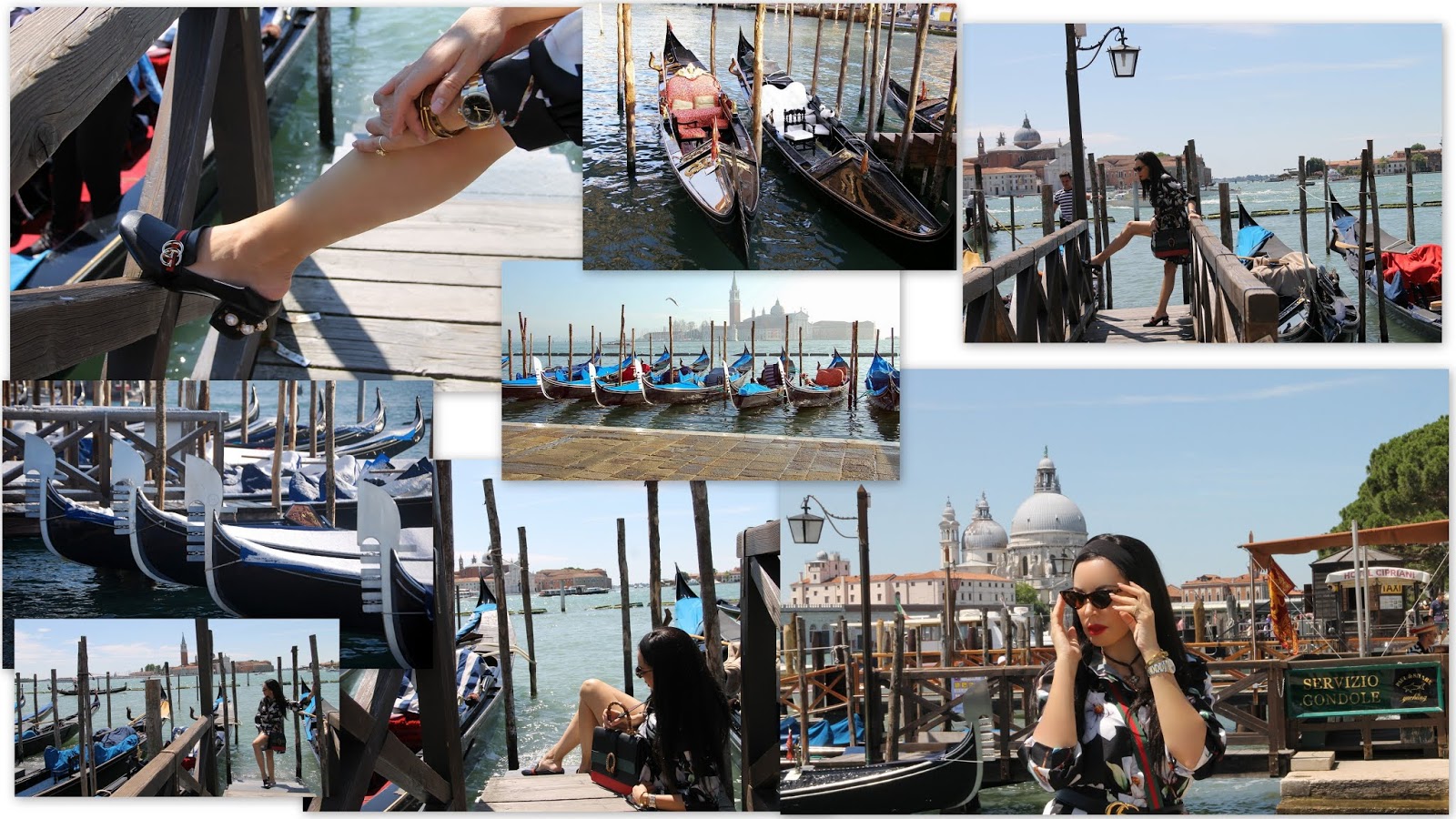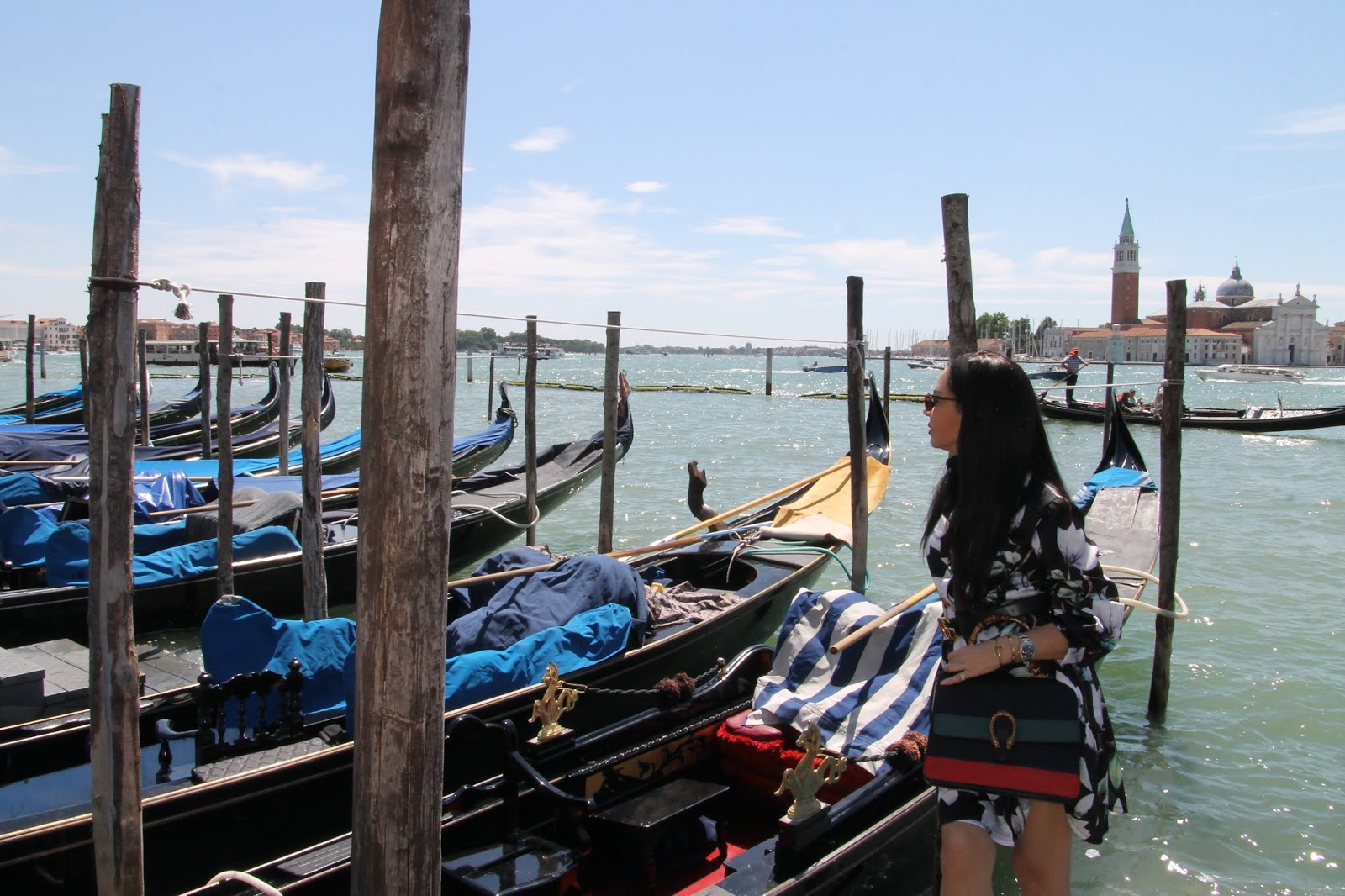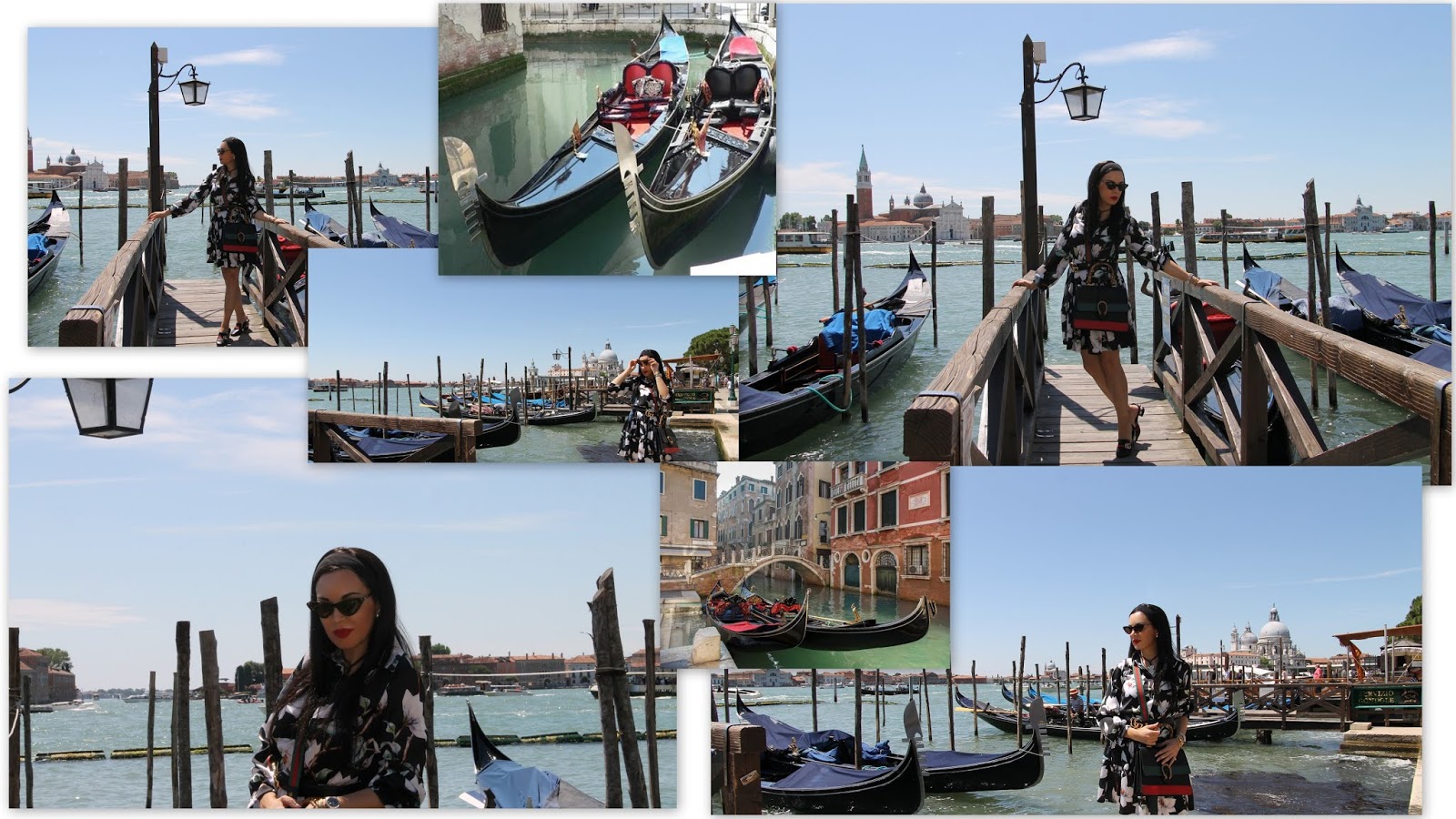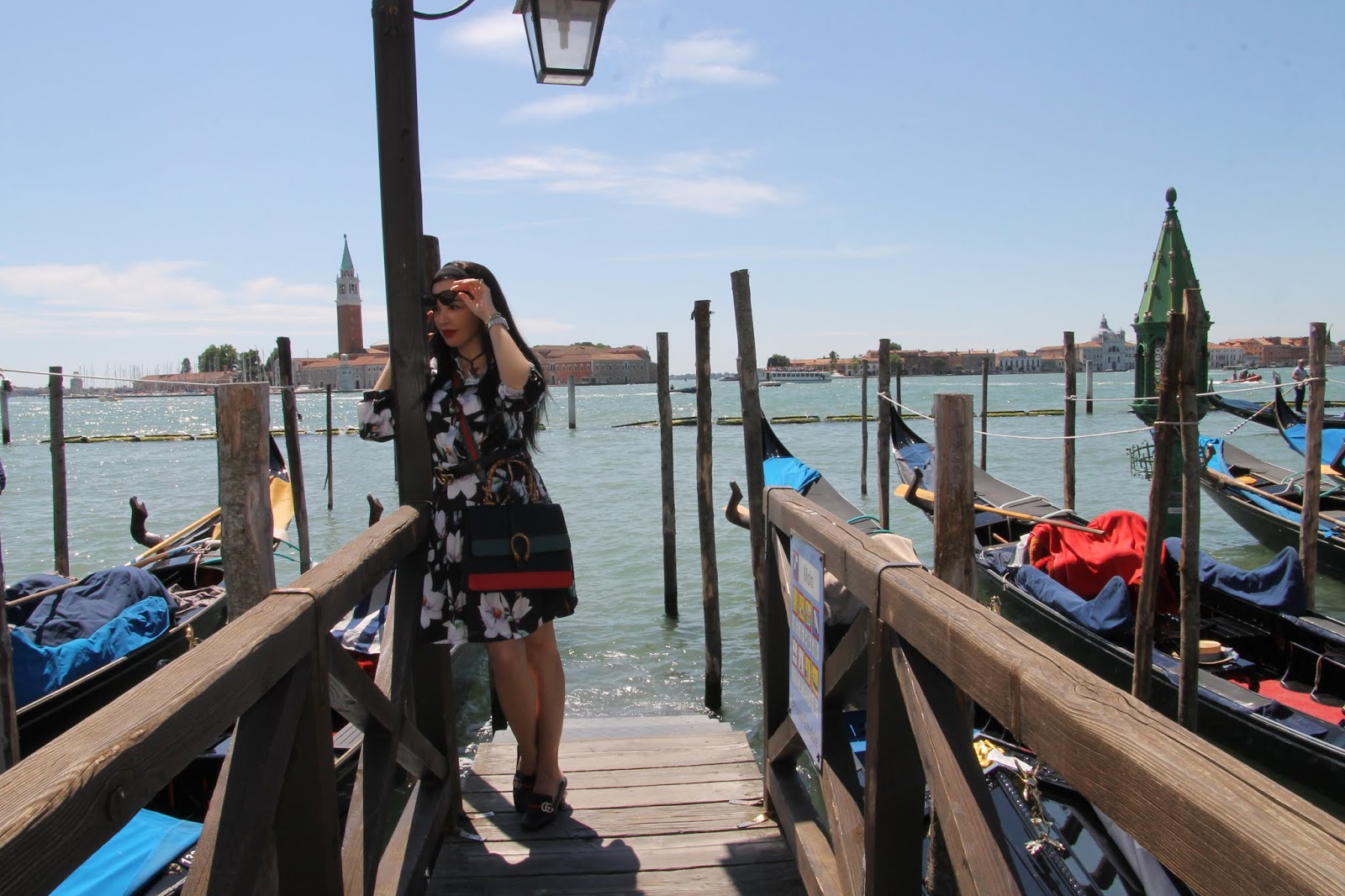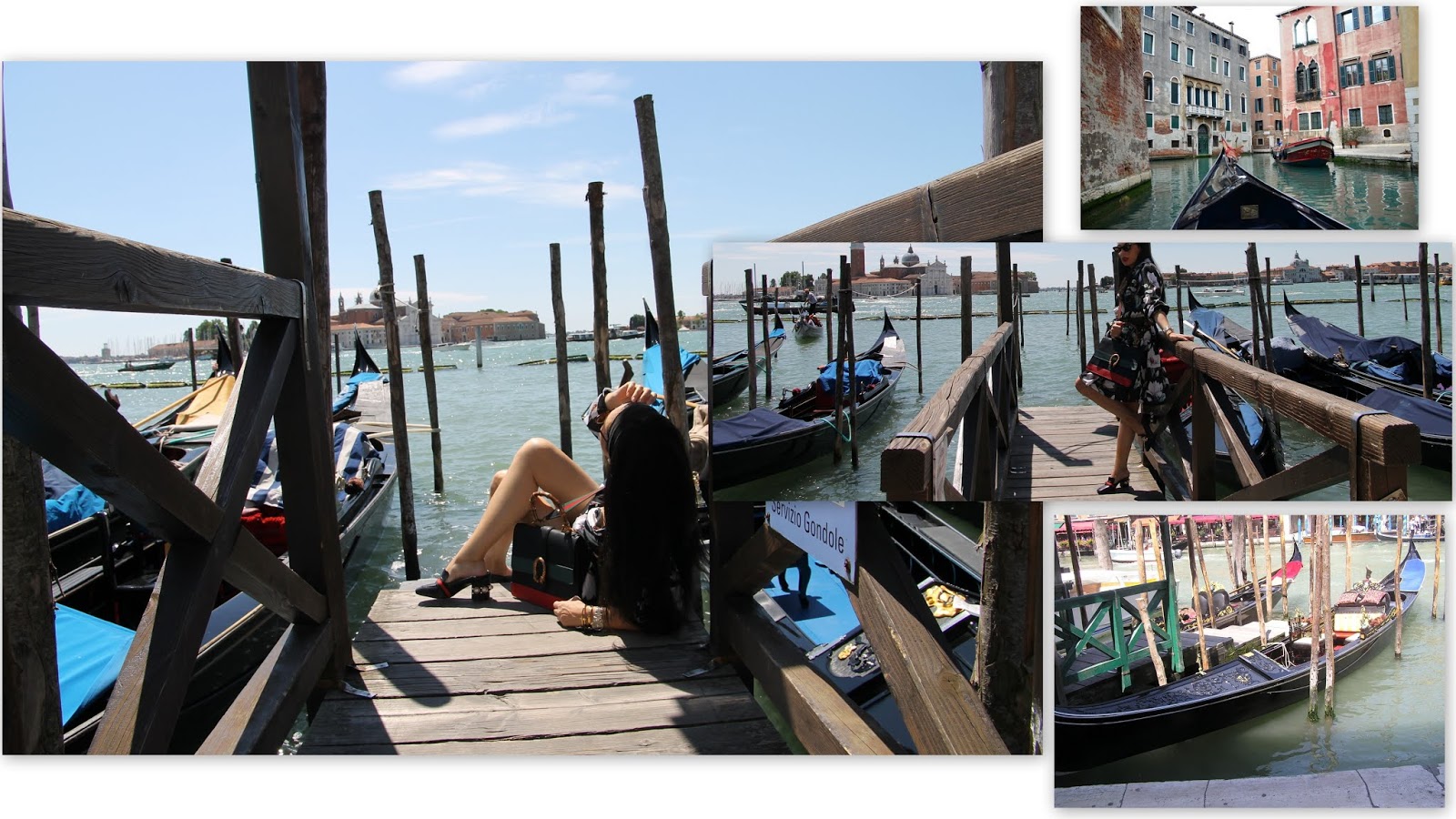 Photos: Francesca Loia
I was wearing: