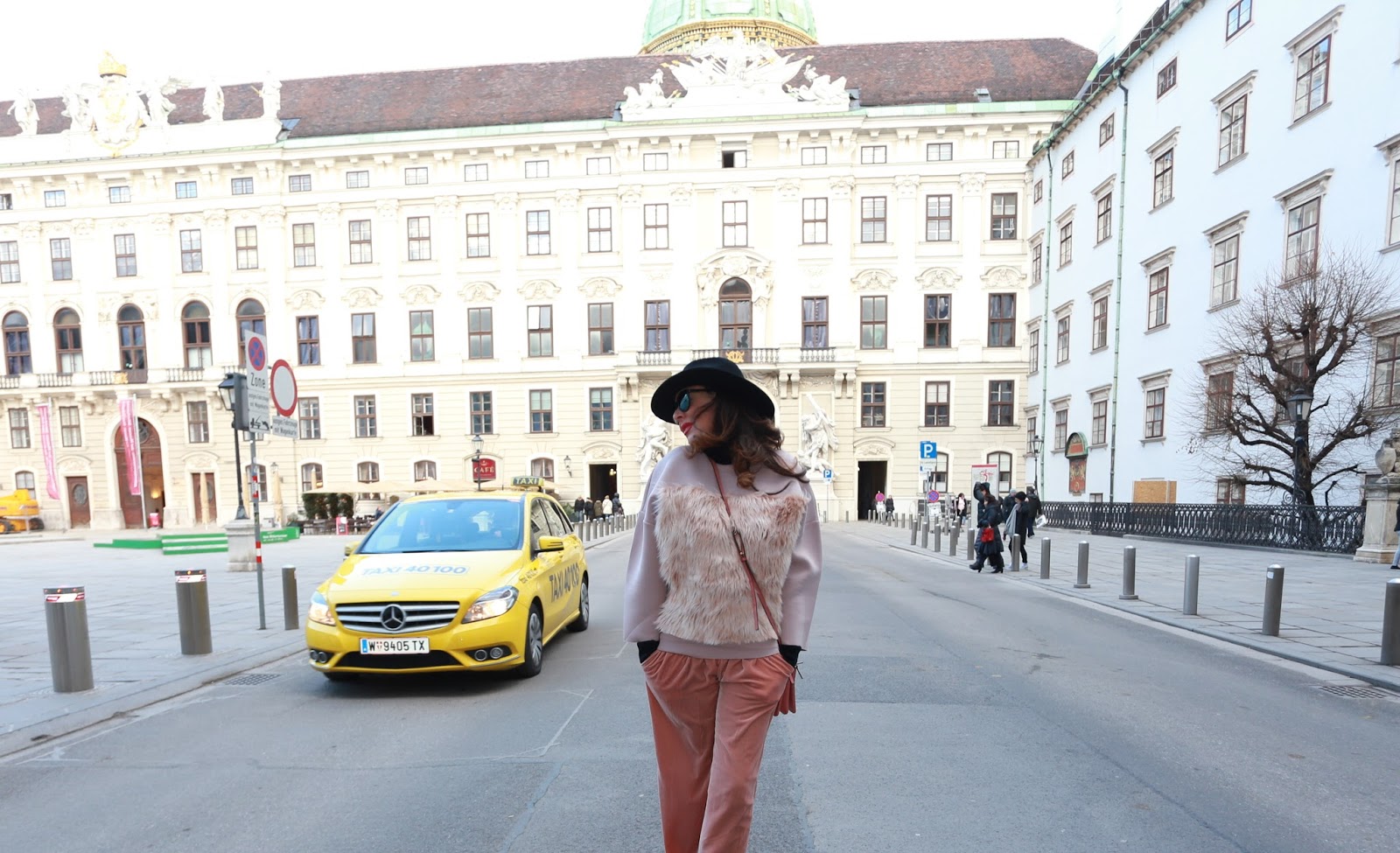 Fino al 1918 l'immenso complesso del palazzo imperiale che sorge nel cuore di Vienna fu il centro politico della monarchia, mentre oggi assolve la medesima funzione per l'Austria democratica.
Nello straordinario complesso di edifici dall'impianto asimmetrico, che
si articola in diciotto ali e diciannove cortili, hanno inoltre sede
anche varie istituzioni culturali.
E' talmente vasto da rappresentare una città nella città e racchiude elementi architettonici che vanno dal gotico al neoclassicismo, passando per il rinascimentale e il barocco.
Tutto ciò rende la Hofburg una destinazione di enorme interesse per il pubblico appassionato dell'epoca storica degli Asburgo.
Negli appartamenti del palazzo reale di Vienna, il museo di Sissi
è scrigno vero di ricordi vissuti: raccontano la vita privata di una
delle figure più amate e controverse nella storia d'Austria. Oltre
l'apparenza da cerimoniale.
Il Museo invita il pubblico ad un viaggio alla
scoperta dei molteplici aspetti della personalità dell'imperatrice. I numerosi oggetti esposti, alcuni di essi squisitamente
personali, aprono una visuale a 360° del mondo pubblico e privato di
Elisabetta.
Ed è proprio dal Palazzo Imperiale che parte la zona shopping più esclusiva, nel centro storico della capitale austriaca, che si snoda nel prolungamento dell'elegante Kohlmarkt, là dove un tempo i numerosi
fornitori regio-imperiali provvedevano la corte con merce raffinata, ora
si trovano i lussuosi flagship store di rinomati stilisti internazionali.
Indosso un caldissimo maglione in morbido pelo su un paio di ampissimi palazzo pants in colori pastello, per sentirmi avvolta, protetta e assolutamente glam in questo rigido tour viennese.
(Clicca
qui
per saperne di più su tutte le tendenze moda di questo inverno, dai capi "fluffy" al velluto). (
Qui
e
qui
per scoprire di più sul tessuto più glamourous di tutti i tempi).
(Clicca
qui
per vedere un mio diverso look dove indosso un trendissimo abito in velluto).
Until 1918 the extensive complex of the Imperial Palace located in the
heart of Vienna was the political center of the monarchy, while today
fulfills the same role for the democratic Austria.
The extraordinary complex of buildings
has 18 wings, 19 courtyards and 2,600 rooms, and it is

also headquarters of various
cultural institutions.
It contains architectural
elements ranging from Gothic to Neo-classicism, through the Renaissance
and the Baroque.
All this makes the Hofburg a destination of great interest to explore the world of the Habsburgs.
In
the apartments of the royal palace in Vienna, the Sisi museum is a true
treasure chest of memories lived: tell the private life of one of the
most popular and controversial figures in the history of Austria.
Besides ceremonial appearance.
The Museum invites the public to a journey to discover the many aspects of the personality of the empress.
The numerous exhibits, some of them purely personal, open a 360 ° view of the public and private sectors of Elizabeth.
From the Imperial Palace leaves the shopping area most exclusive, in the historic center of the Austrian capital, which
crosses the extension of the elegant Kohlmarkt, where once the many
royal-imperial suppliers were provided the court with refined products,
now
find the luxurious flagship store of renowned international designers.
I'm
wearing a fluffy sweater with wide leg trousers in
pastel colors, I need to feel wrapped, protected and absolutely glam in this frozen Viennese tour.
(Click here and here to learn more about the most elegant fabric of the season).
(Click here to see my different look where I was wearing a super trendy velvet dress).
Location: Hofburg Imperial Palace and Kärntner Strasse – Vienna – Austria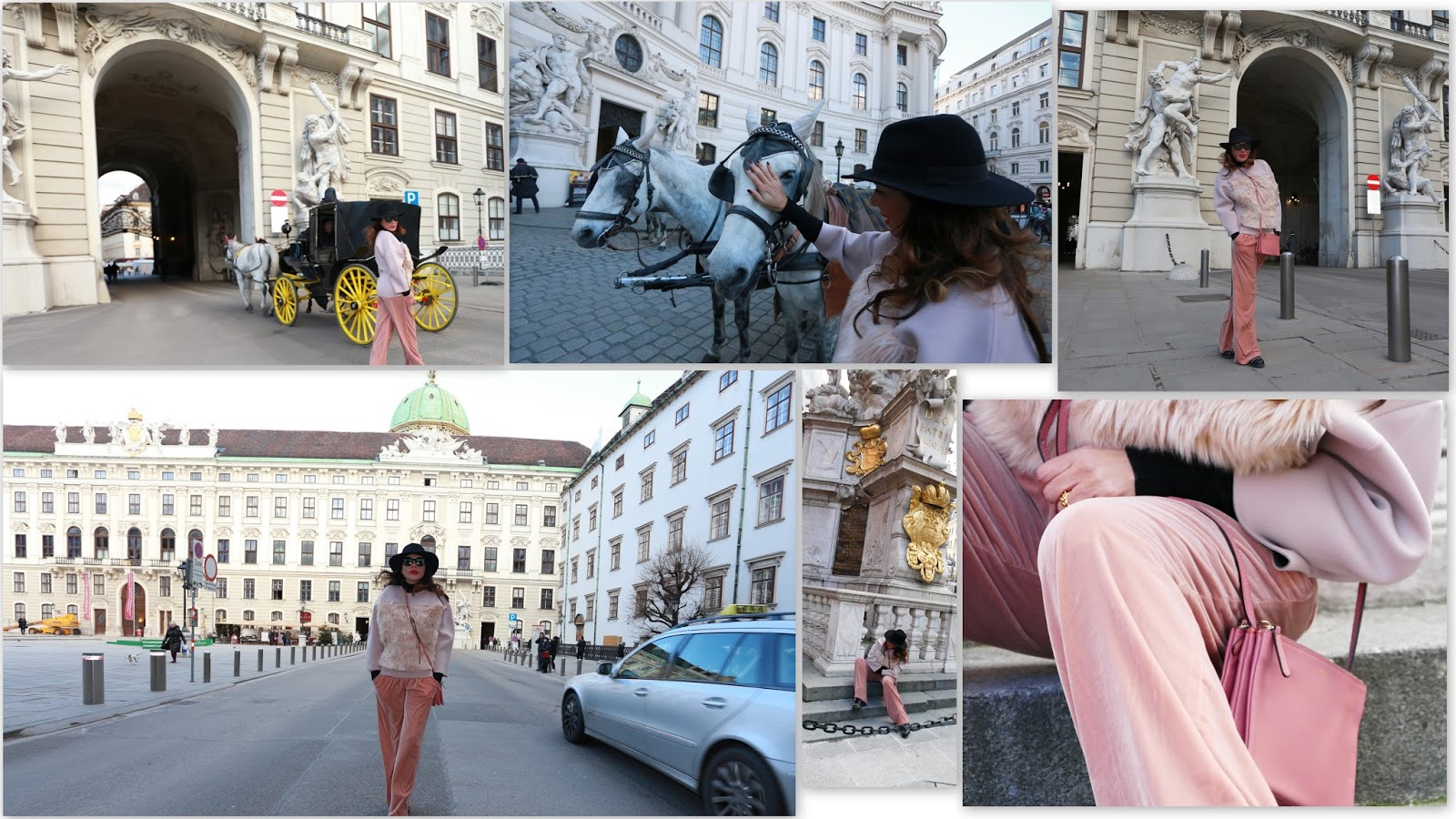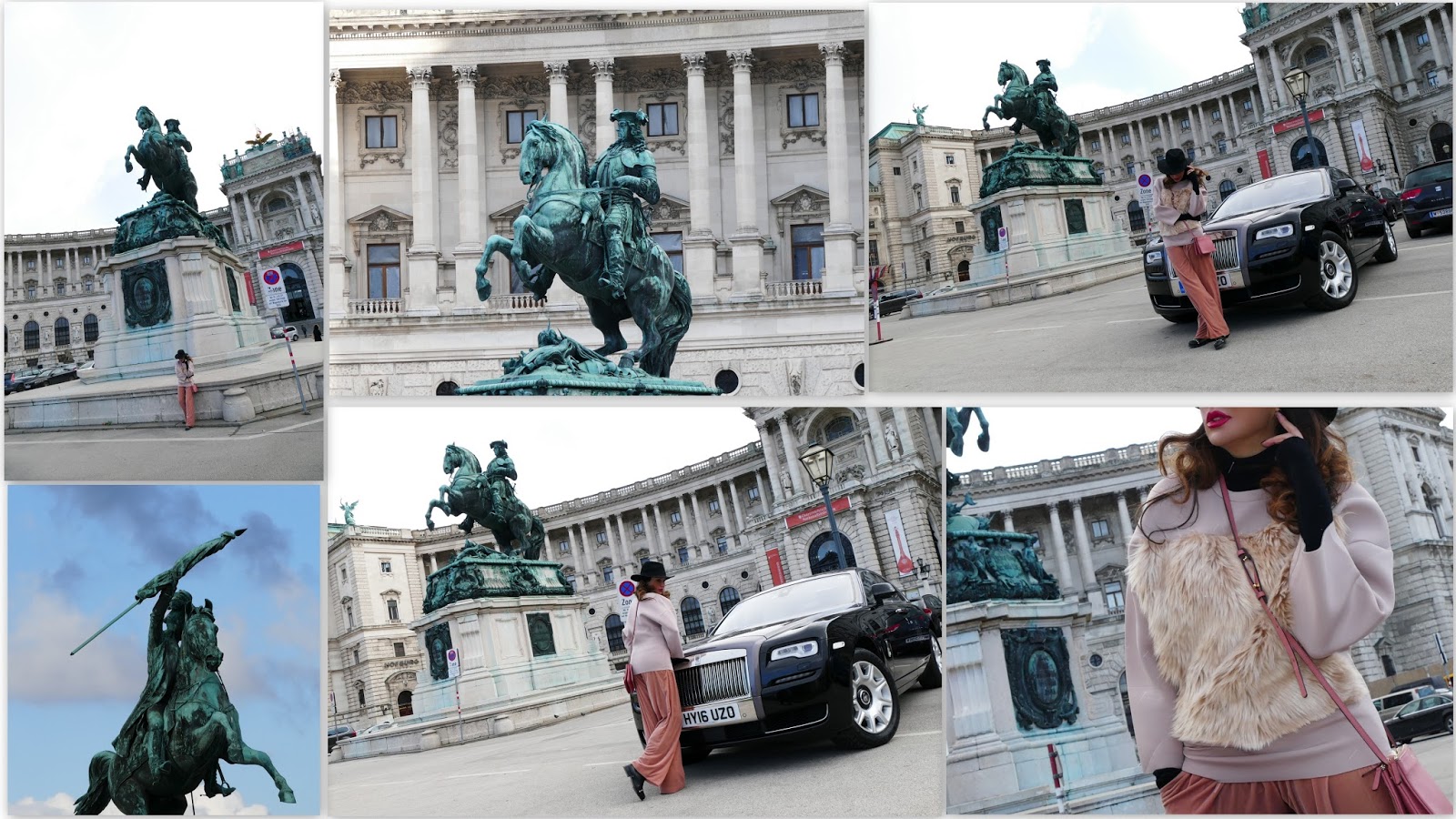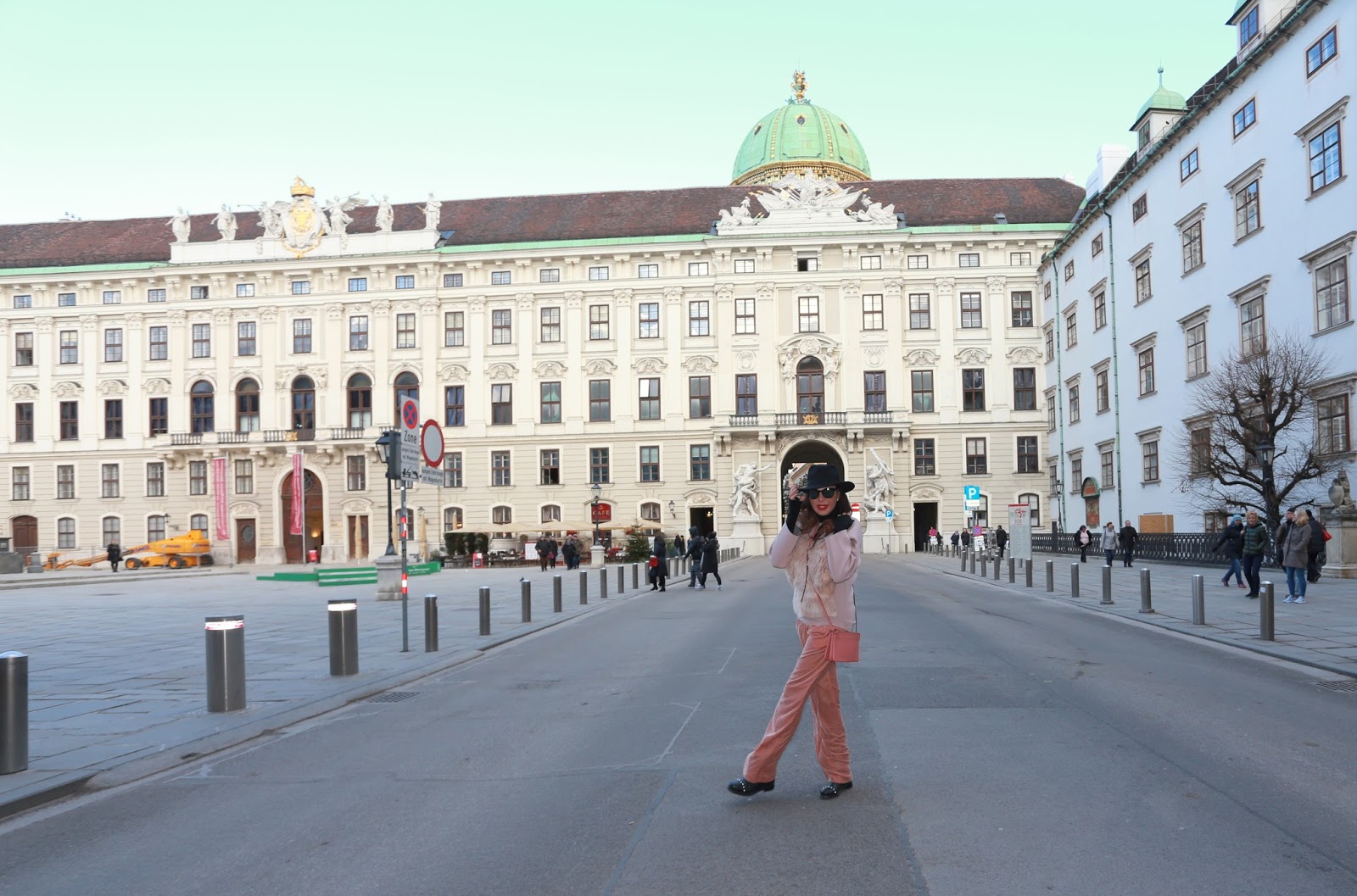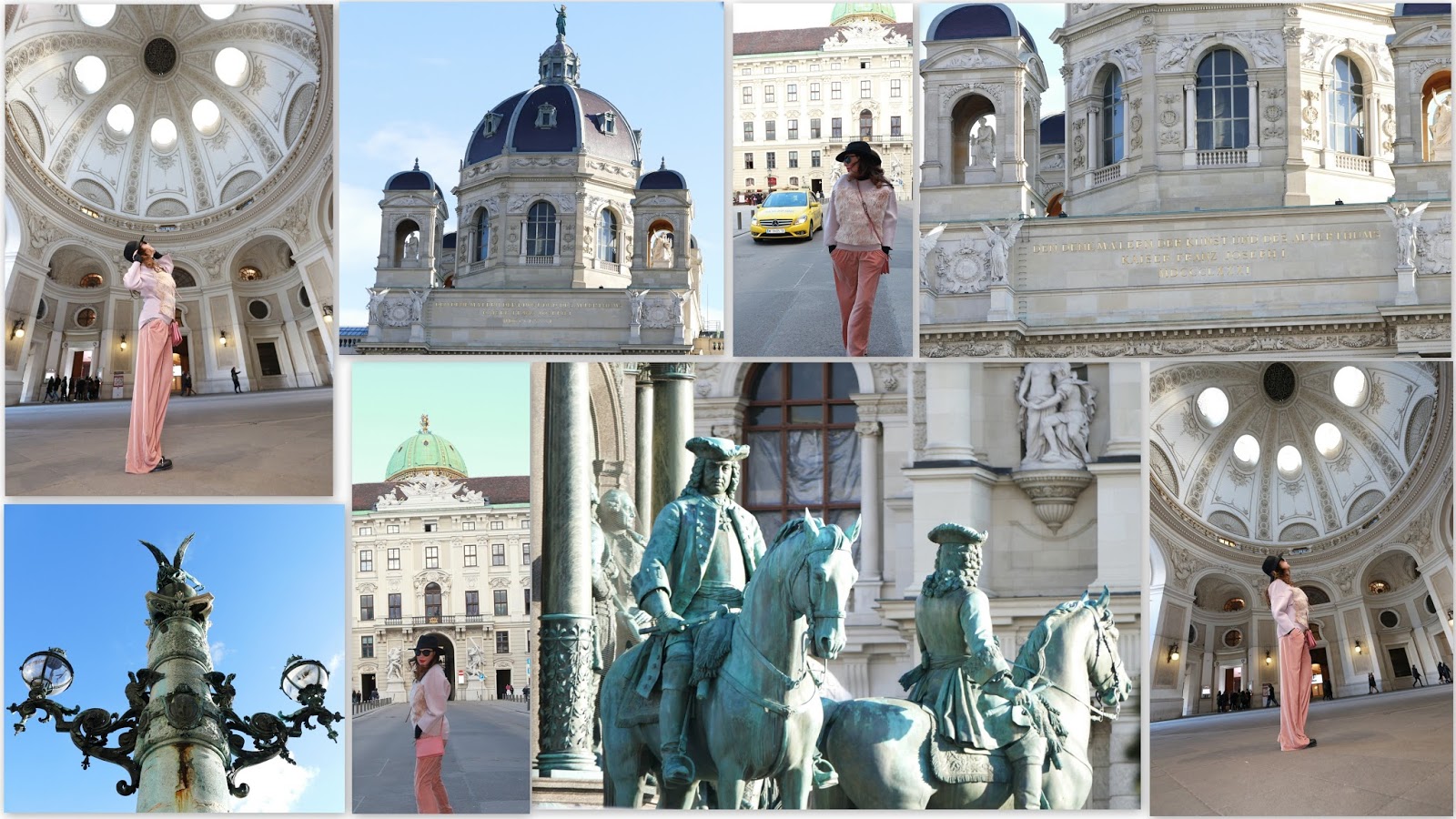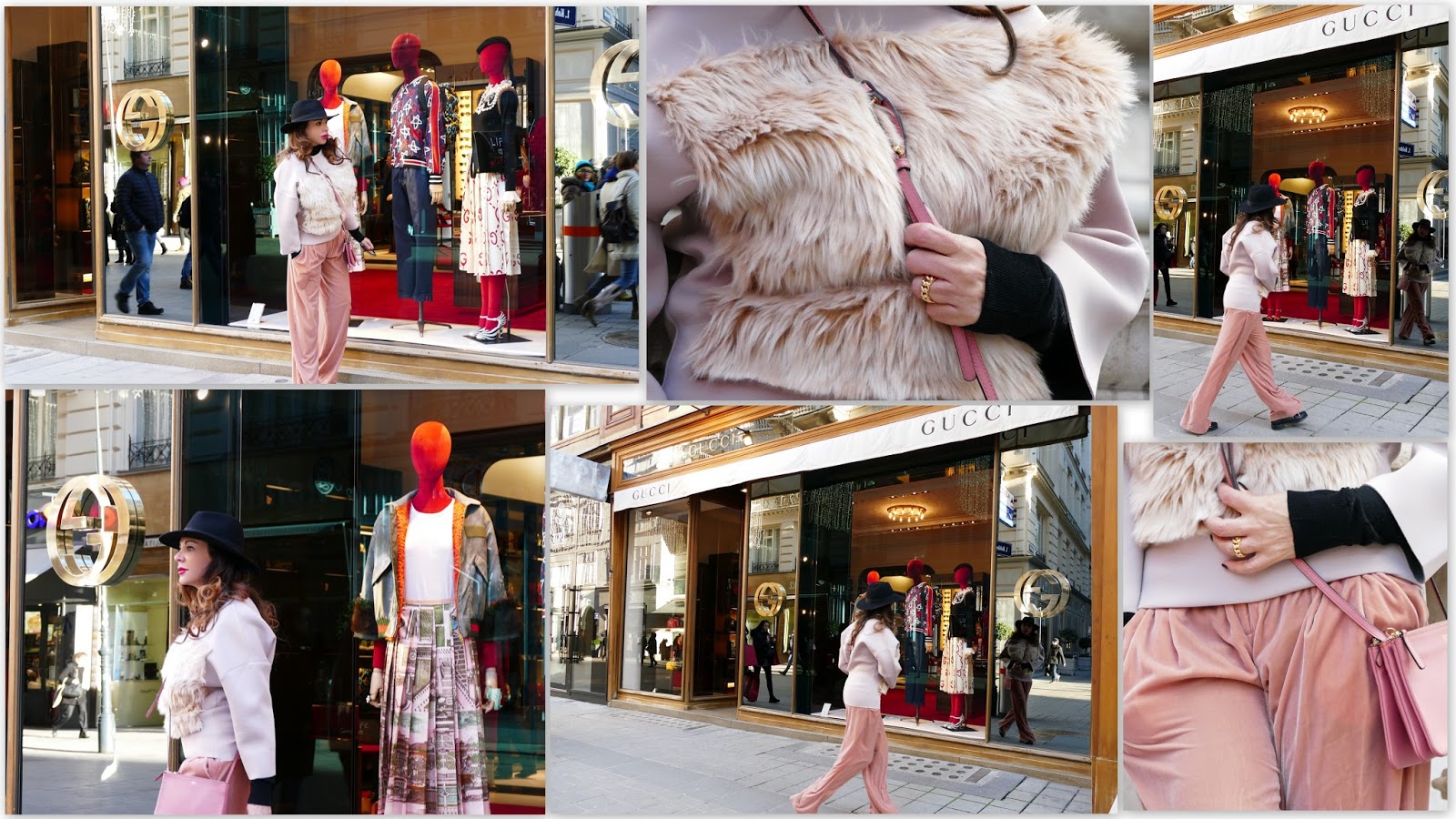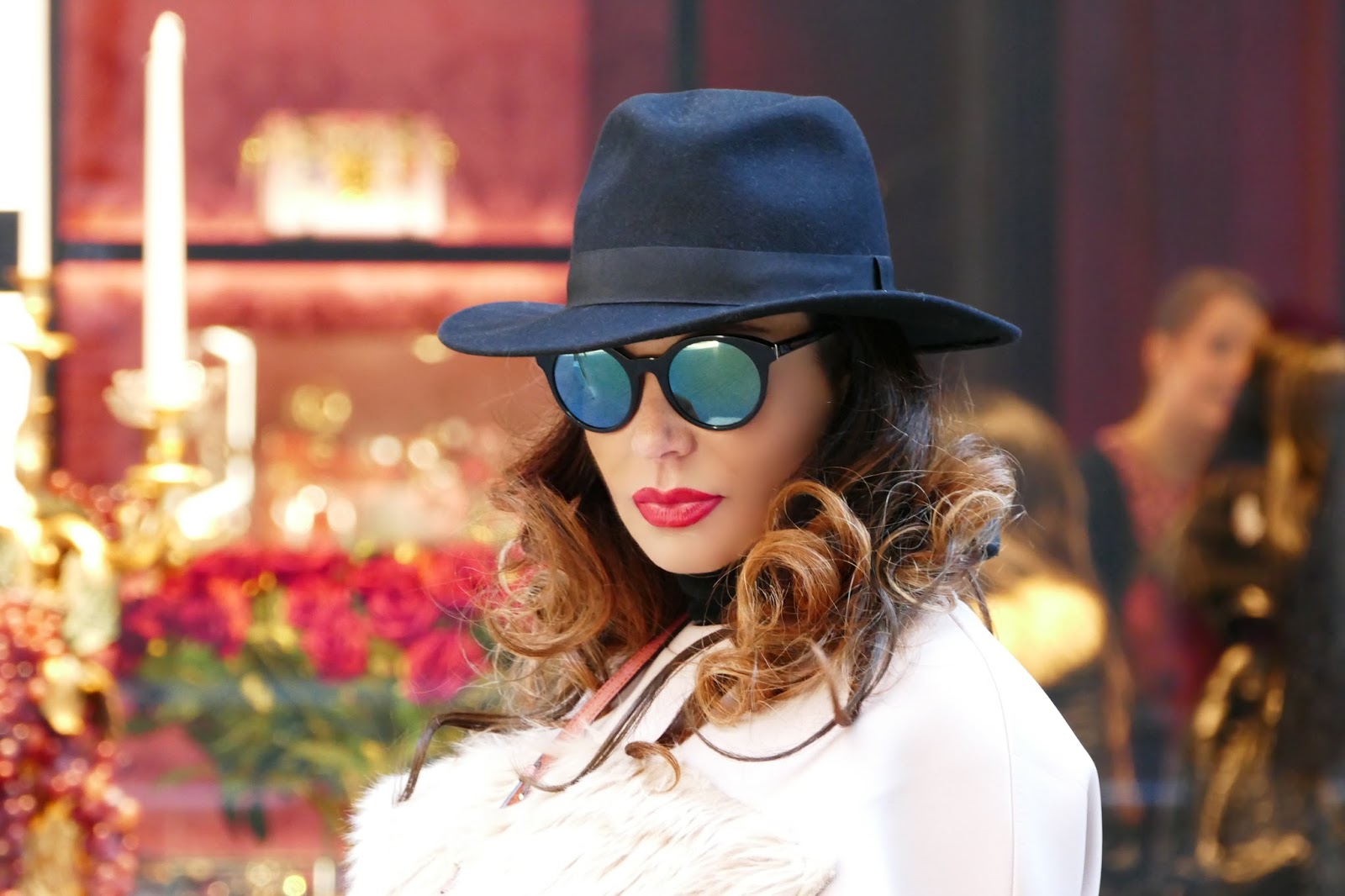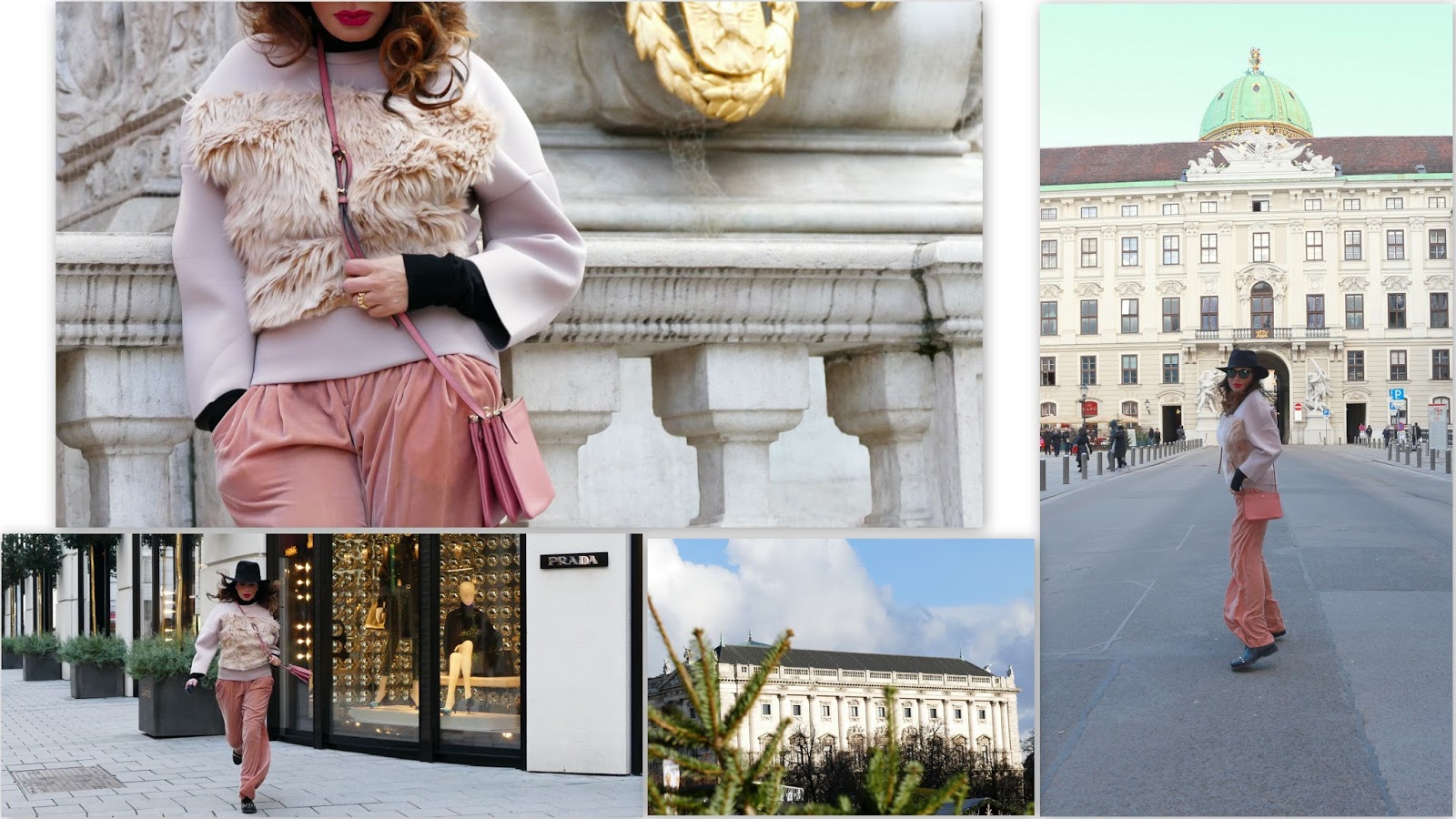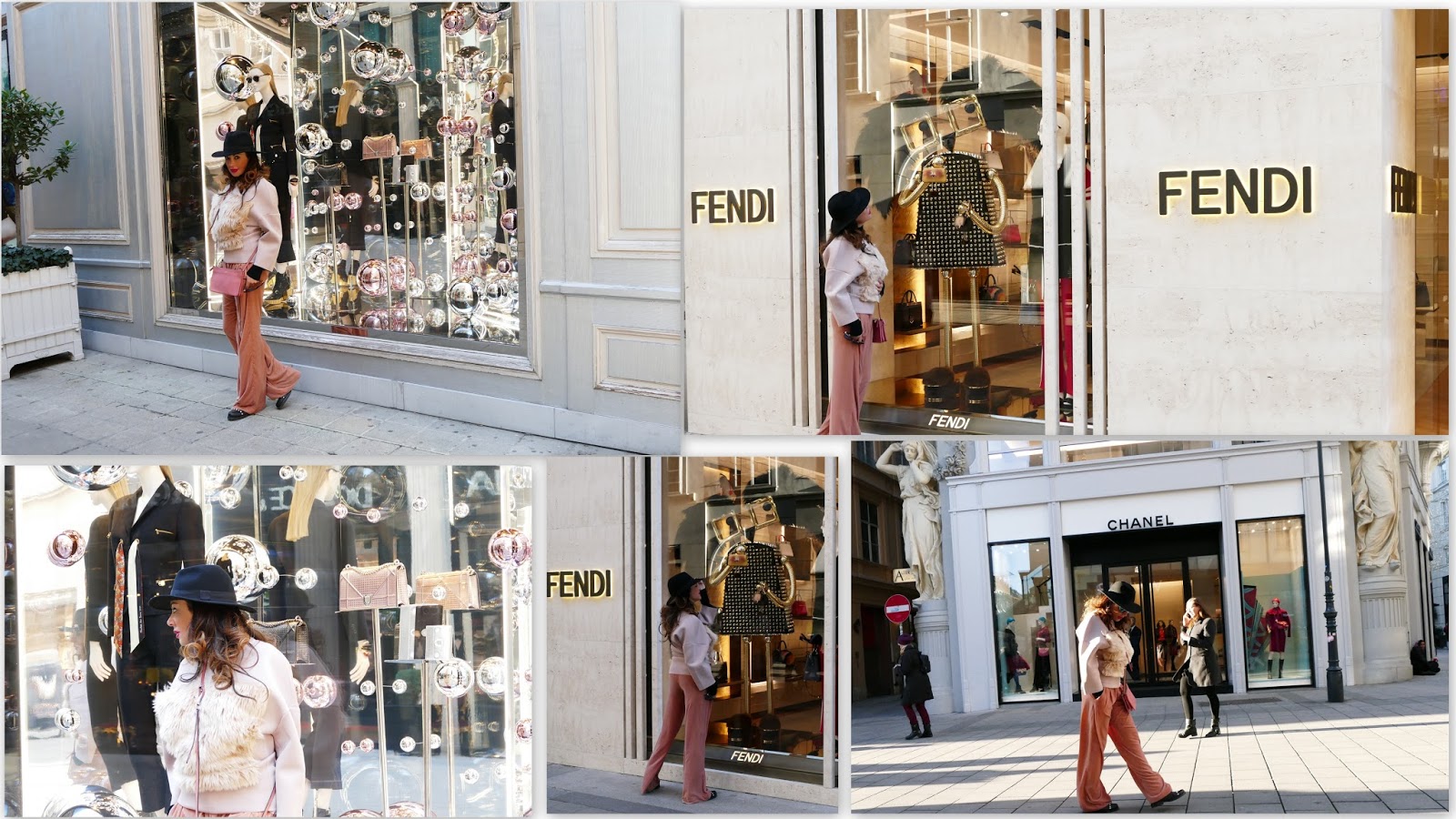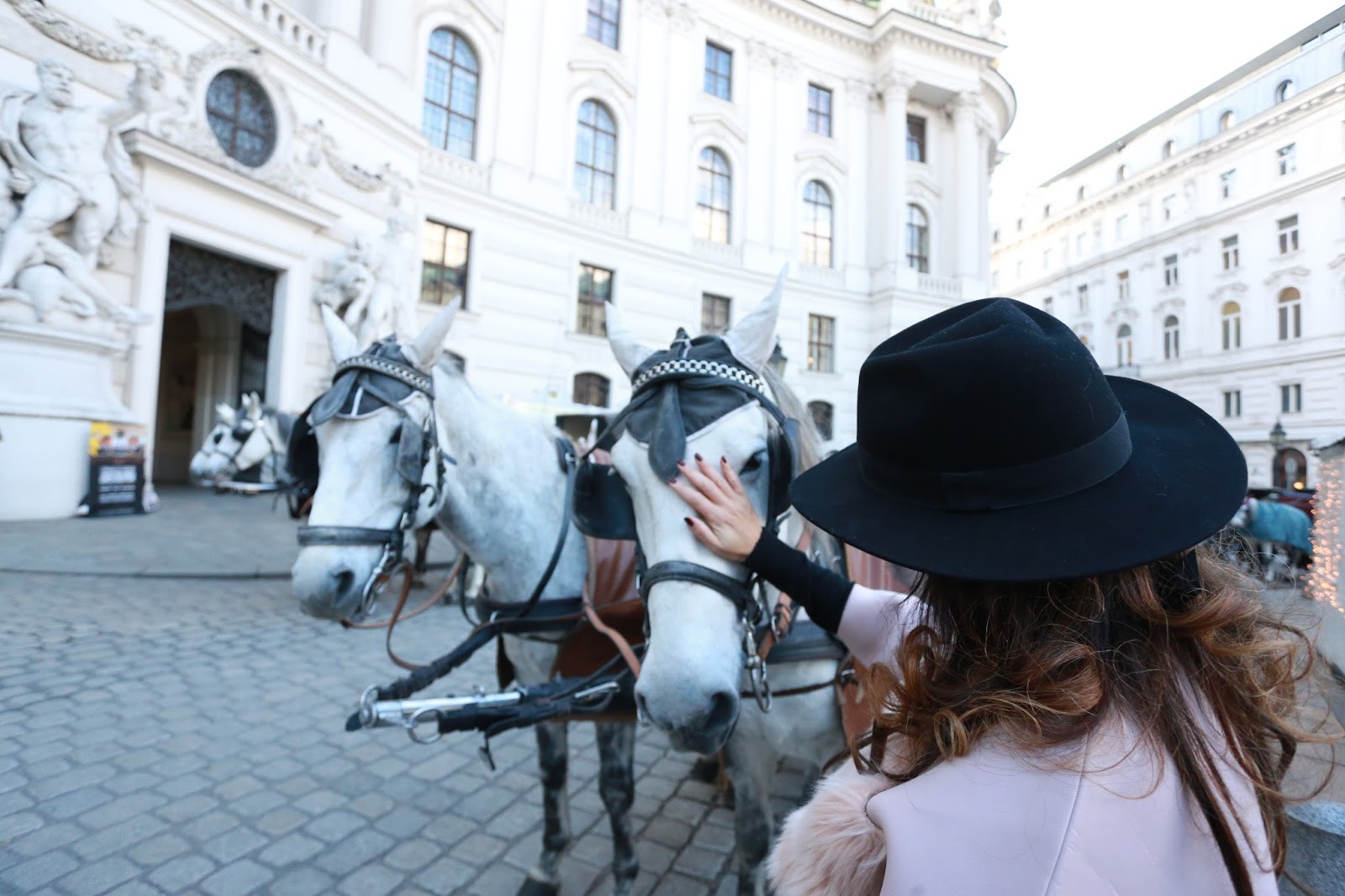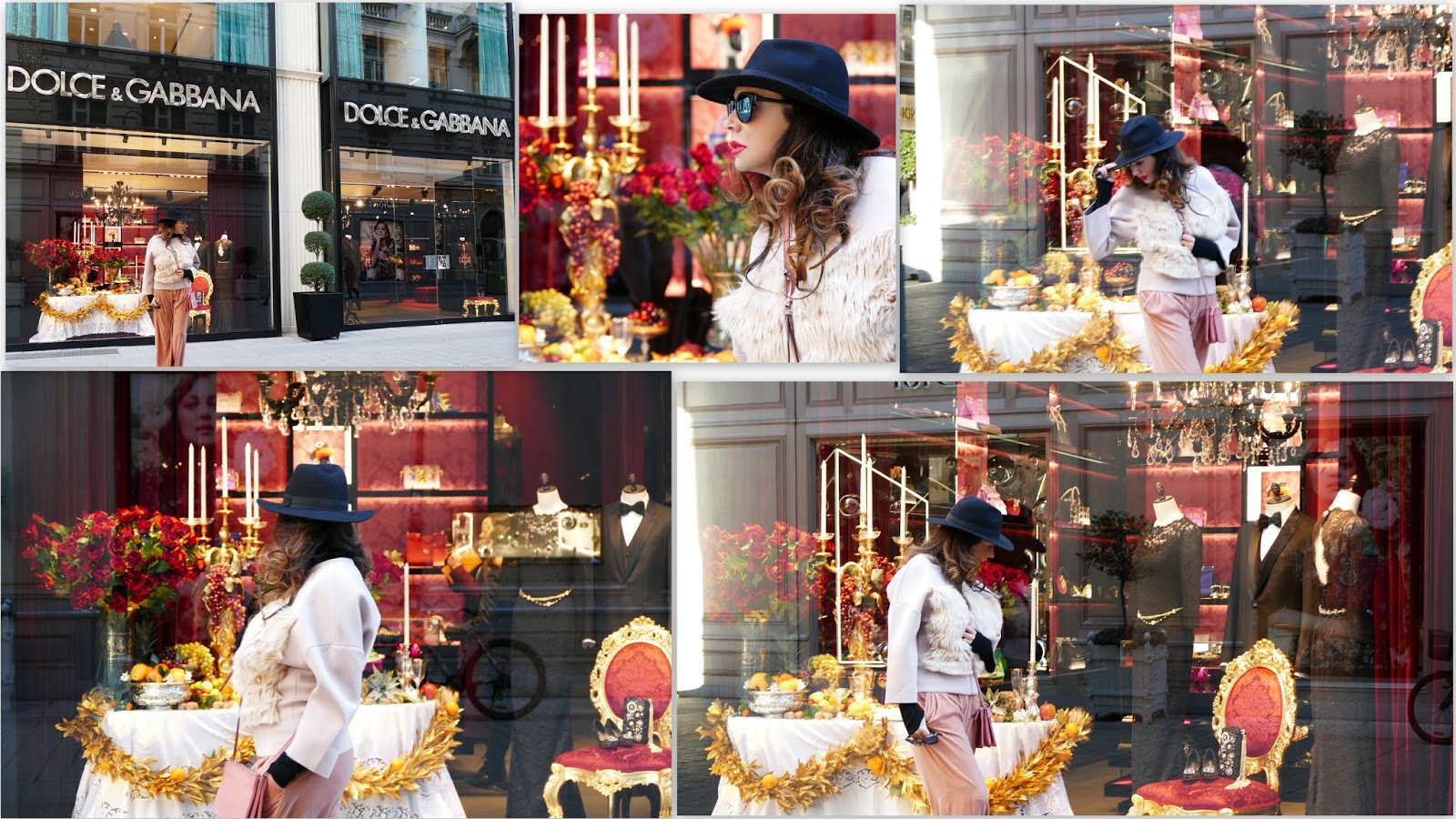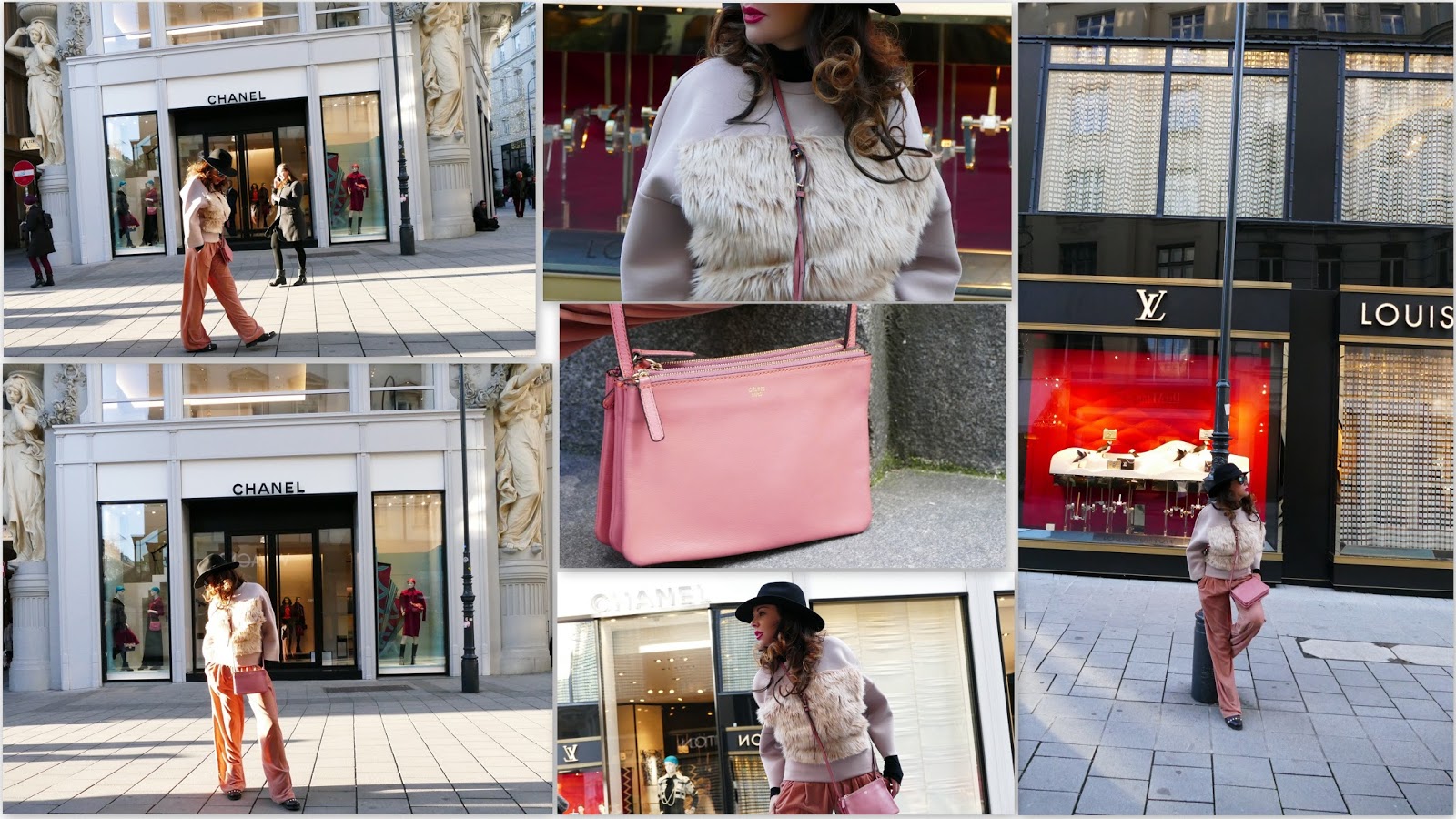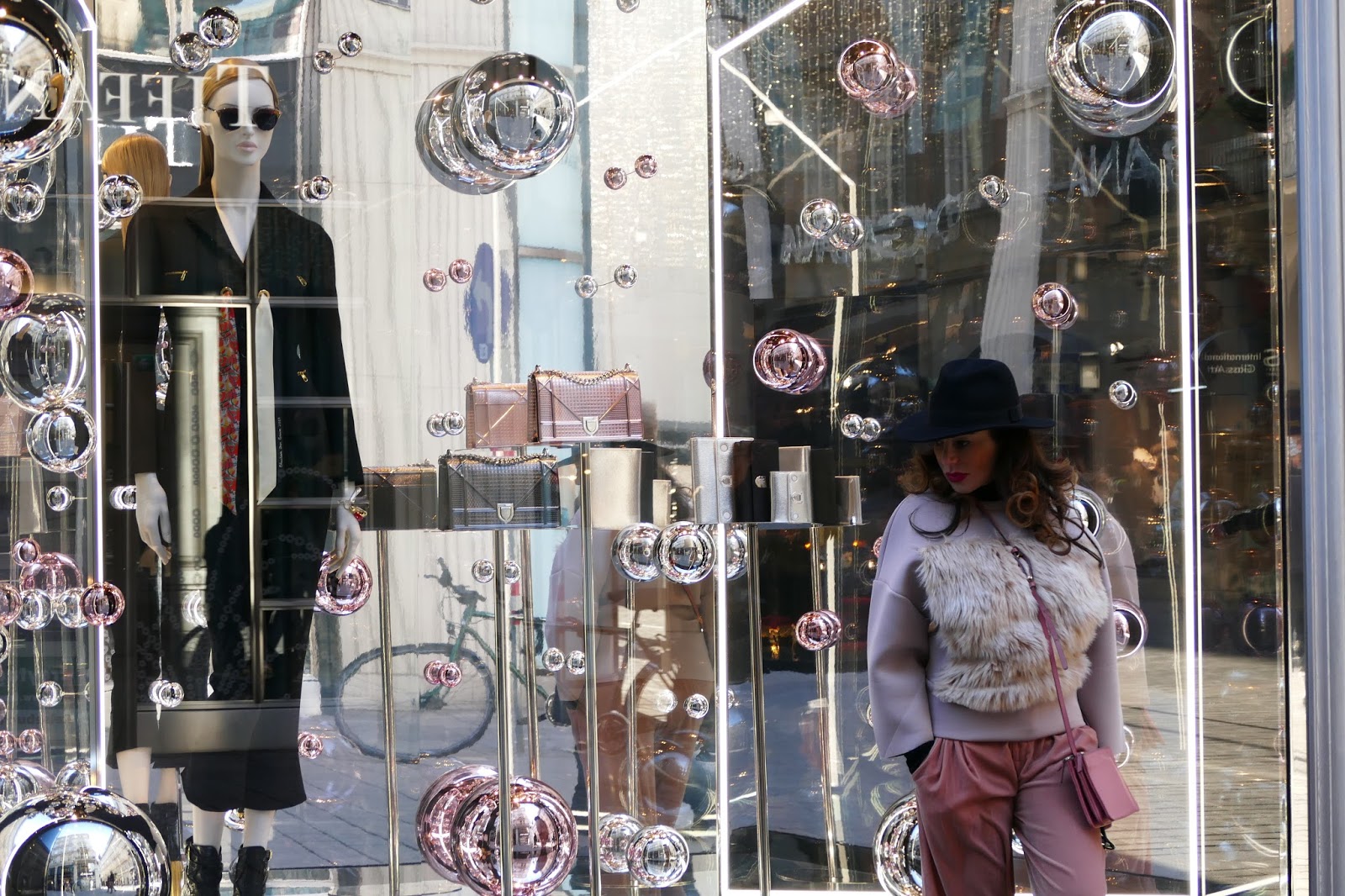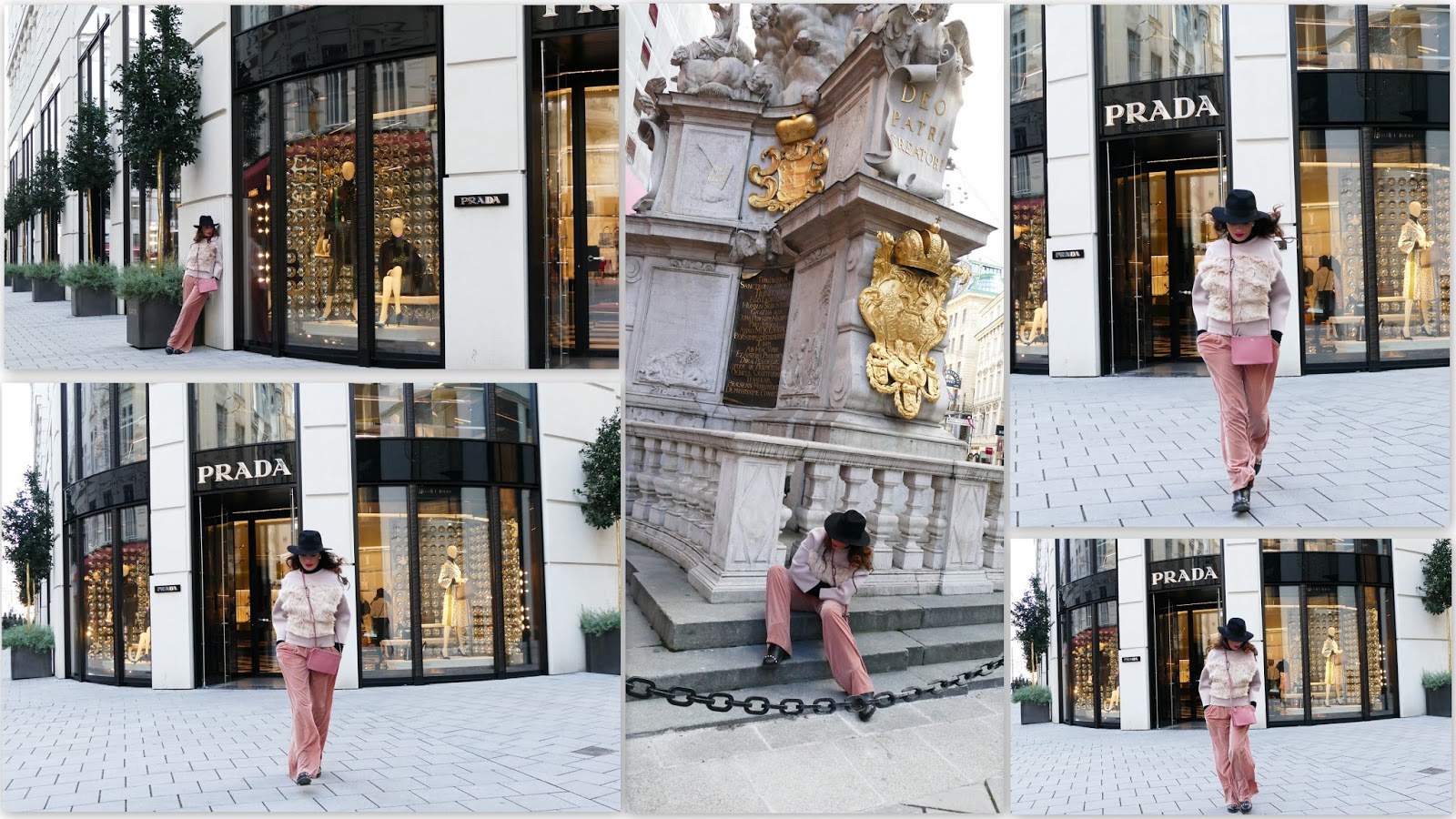 I was wearing:
Bausan44 fluffy sweater
Hoss Intropia velvet palazzo pants
Céline "trio" cross-body bag
Patrizia Pepe biker boots