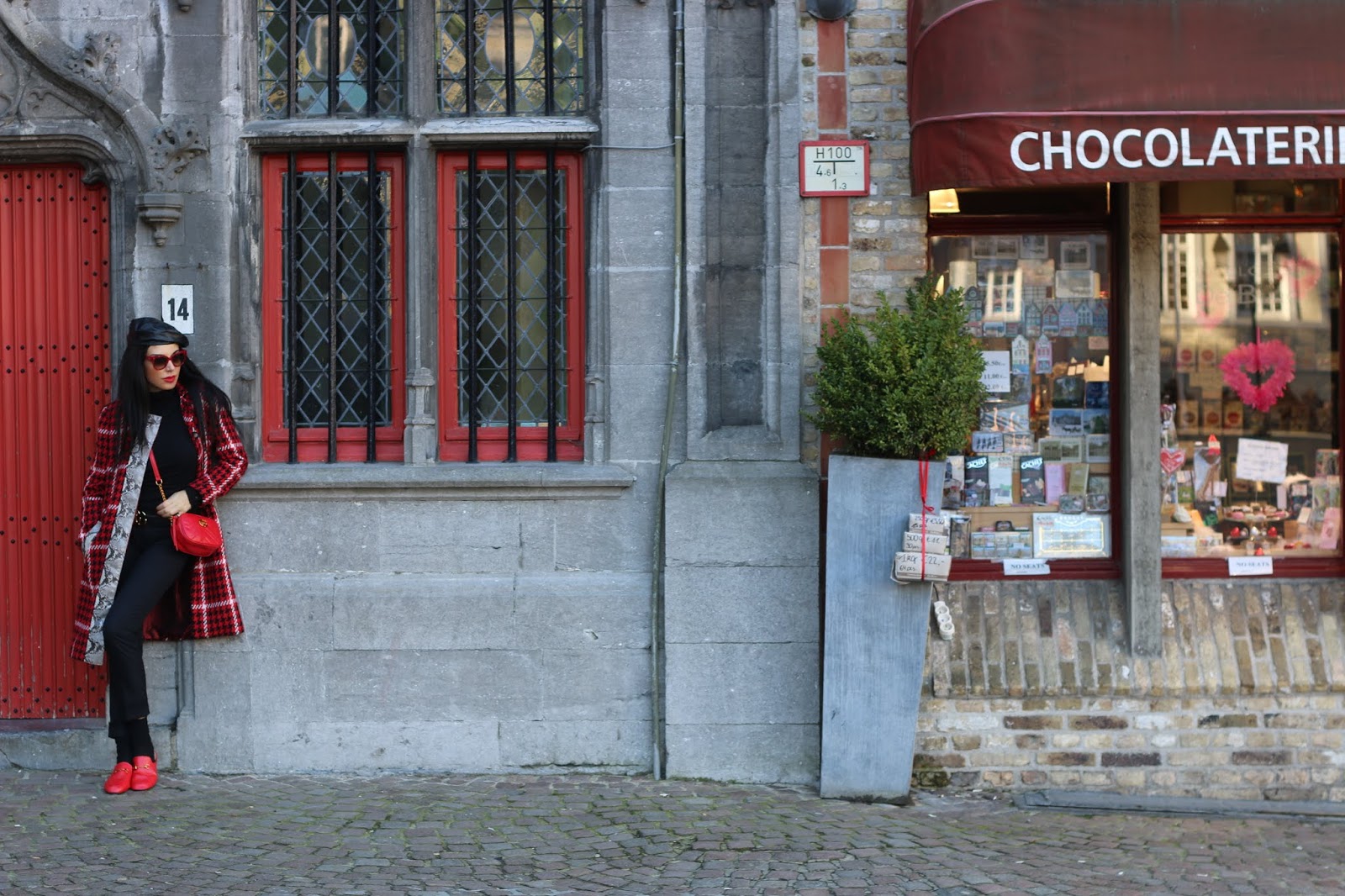 Sognavo da tempo di prendere parte a questa fiaba, nella piccola città magica delle Fiandre, ne avevo letto un pò ovunque, ma viverla dal vivo è tutta un'altra storia.
Il borgo sull'acqua dove i tramonti si specchiano nei canali, insieme ai palazzi dai frontoni a gradoni e alle casette di mattoni rossi dai tetti alti e spioventi, le porte dai colori pastello e le minuscole finestre con le tende di merletti dietro cui immagini vite che scorrono fuori dal tempo… mentre la luce rende l'atmosfera ancora più particolare, ti riempie gli occhi e illumina ogni cosa.
Bruges ti regala la sensazione di essere davvero in un libro di favole.
Appare come un dipinto dai toni delicati e il fascino incantato che non muta nel tempo e trasporta in epoche mai
vissute: un acquerello da ammirare e custodire con cura.
Nulla è lasciato al caso, ogni angolo trasuda grazia, ogni dettaglio è gradevole e raffinato.
Così
piccola, così raccolta, con quel senso di pace che ti pervade… una cartolina, una delle città più romantiche e più fotogeniche del pianeta.
Bruges va vissuta così, passeggiando e scoprendo scorci da
togliere il fiato, con i suoi viali
acciottolati, le facciate colorate, gli archi di mattoni, le guglie, le torri e i campanili, le chiese in pietra e i ponti
pittoreschi, dietro ogni angolo, alla fine di ogni vicolo cieco.
Ricca di monumenti medievali, Bruges è patrimonio dell'Umanità UNESCO con il centro
storico meglio preservato di tutte le Fiandre.
Raramente mi è capitato di incontrare una città da amare al primo
respiro.
Splende il sole sulla "Venezia del Nord", ma l'aria è ancora frizzantina, indosso un cappottino in una fantasia mix & match su una base total black, per godere ogni angolo di una delle città più incantevoli e suggestive che abbia mai visitato.
Dreamy canals, picturesque cobbled streets, colourful buildings, breathtaking squares with soaring towers, stone bridges, and medieval architecture make for something out of a fairy tale.
Located in County of Flanders, you can easily get lost walking through the alleyways and along canals.
Bruges, the enchanting Flemish city, offers countless opportunities to press the shutter button on your camera.
You are immediately transported back in time to medieval Europe, a period when the primary mode of transport was by horse and carriage.
Bruges has retained its charm across centuries.
Now, I have actually first witnessed its postcard-perfect beauty
and this place has without a doubt exceeded my expectations!
Called the "Venice of the North" with its numerous canals, Bruges enjoys international recognition.
Today, its mysterious atmosphere and historic heritage -mainly religious- attract tourists from all over the world.
The historic city center was added to Unesco's World Heritage List in 2000.
The current city boundaries still coincide exactly with those of the medieval city center, and the spaces and structures remain largely unchanged since the 16th century.
In a word, Bruges is charming… like a small heaven on Earth!
The sun shines on the untouched beauty of Bruges, but the air is still sparkling, I'm wearing a coat in a mix & match combo on a total black base, to enjoy every corner of one of the most enchanting and suggestive cities I've ever visited.
(Click here to read more about this trend).
Location: Bruges – Belgium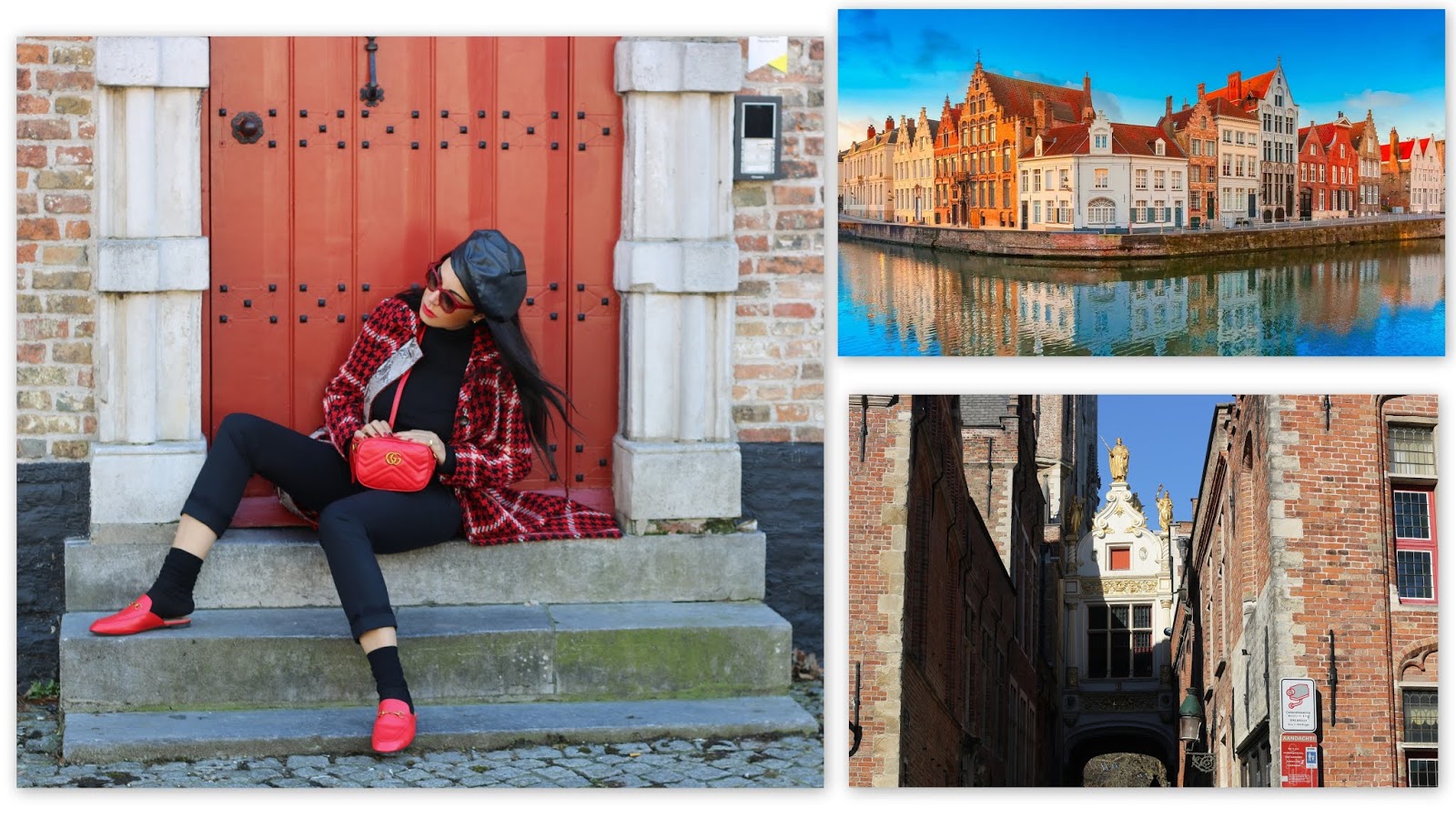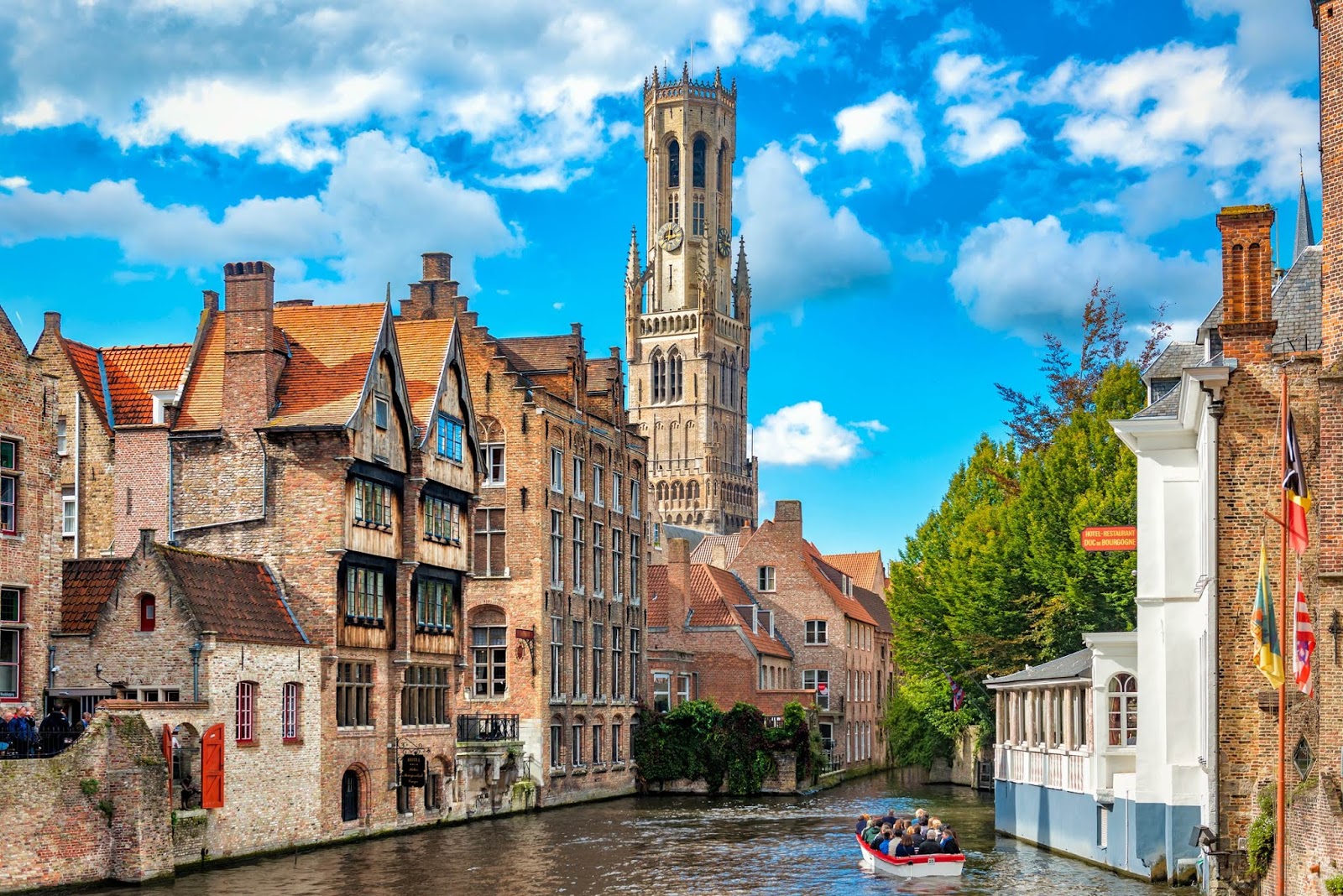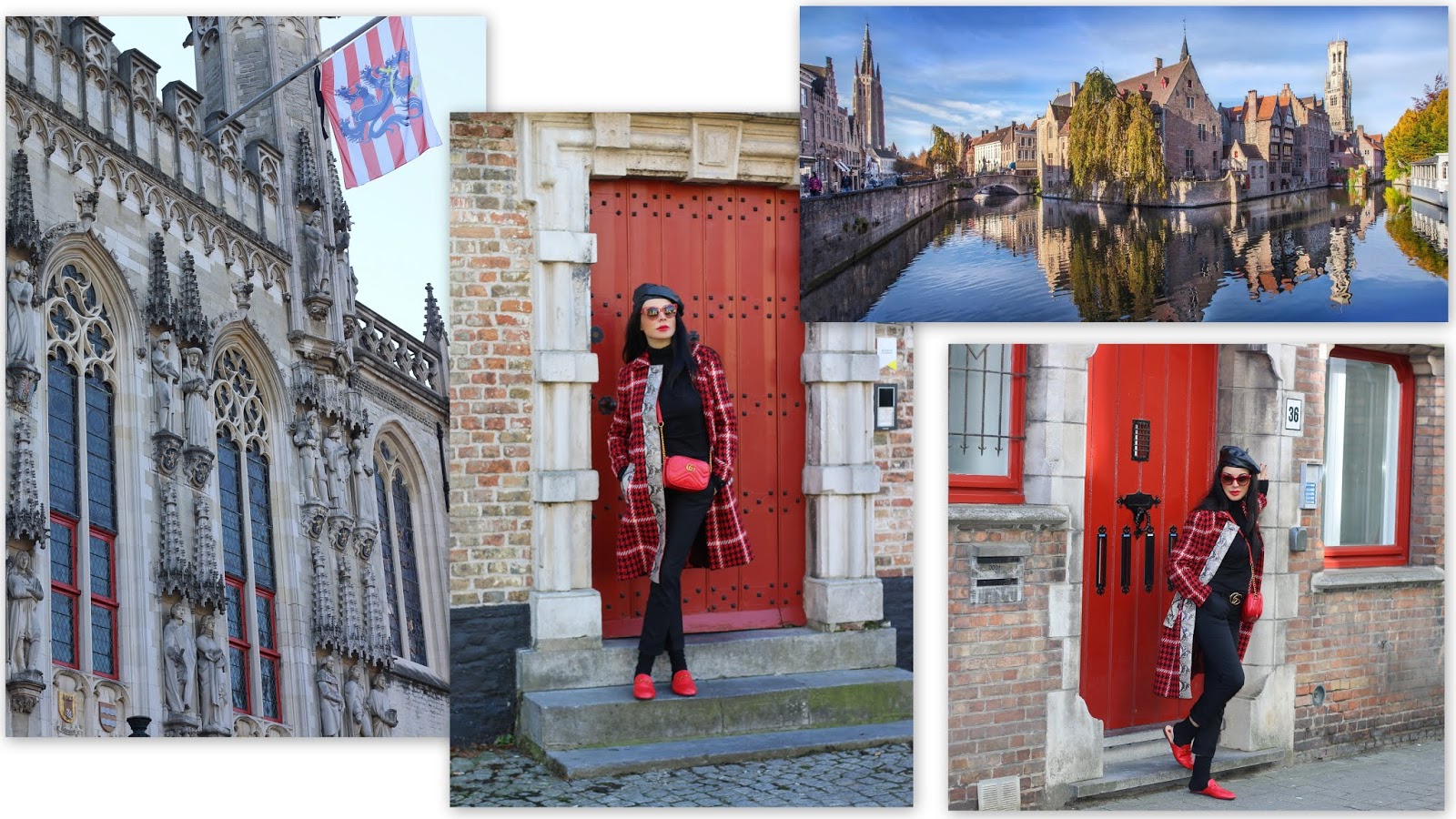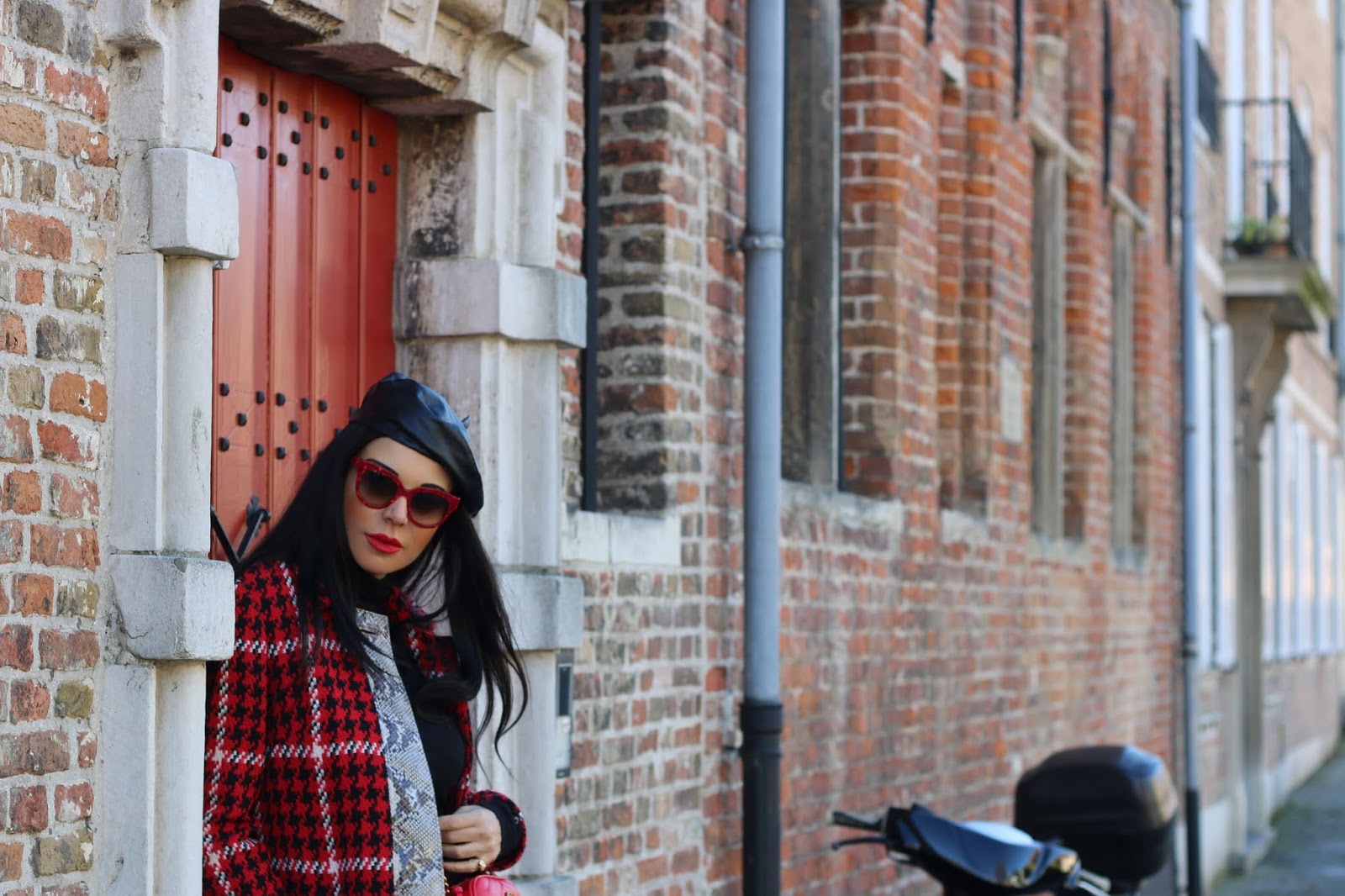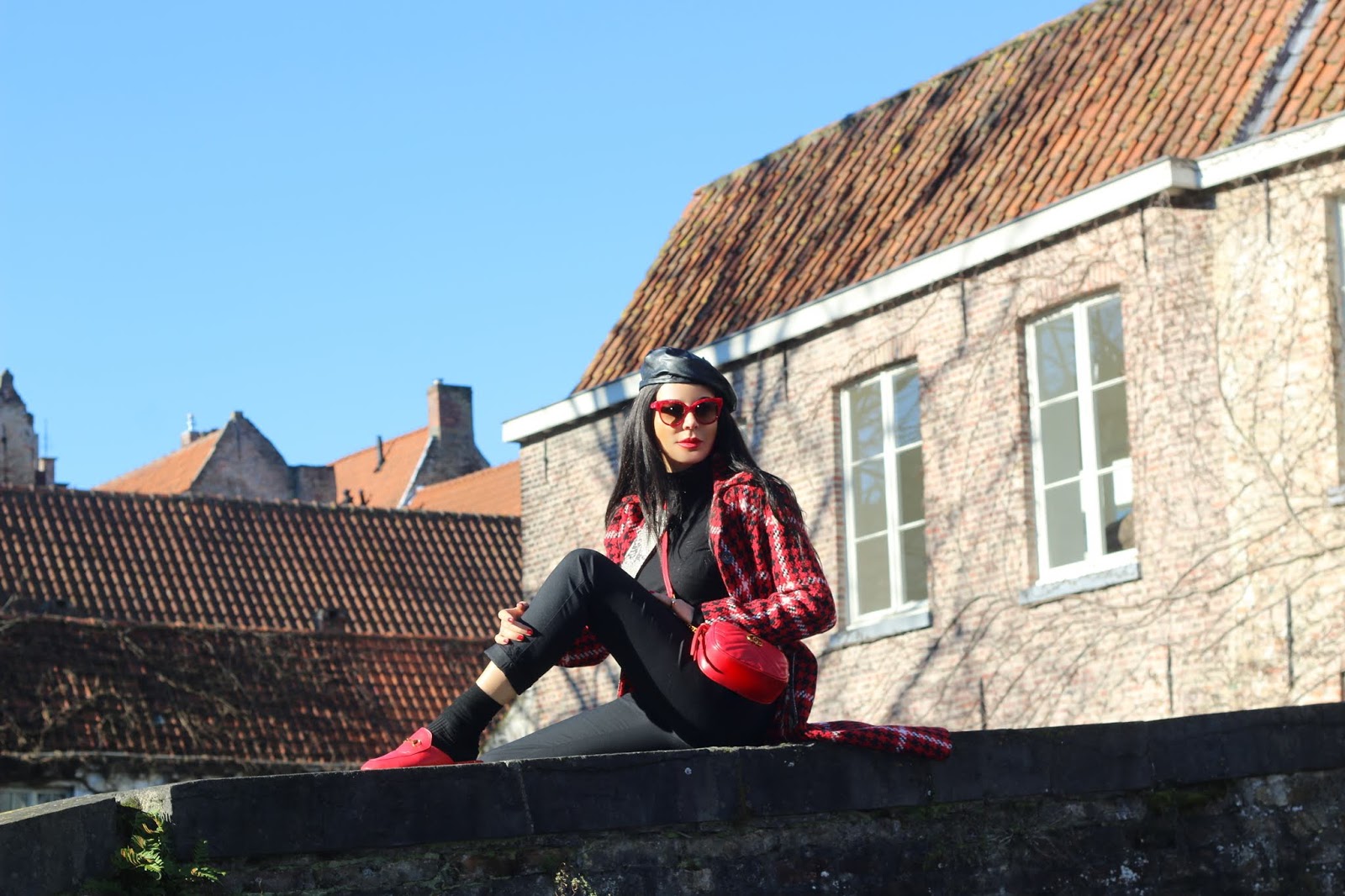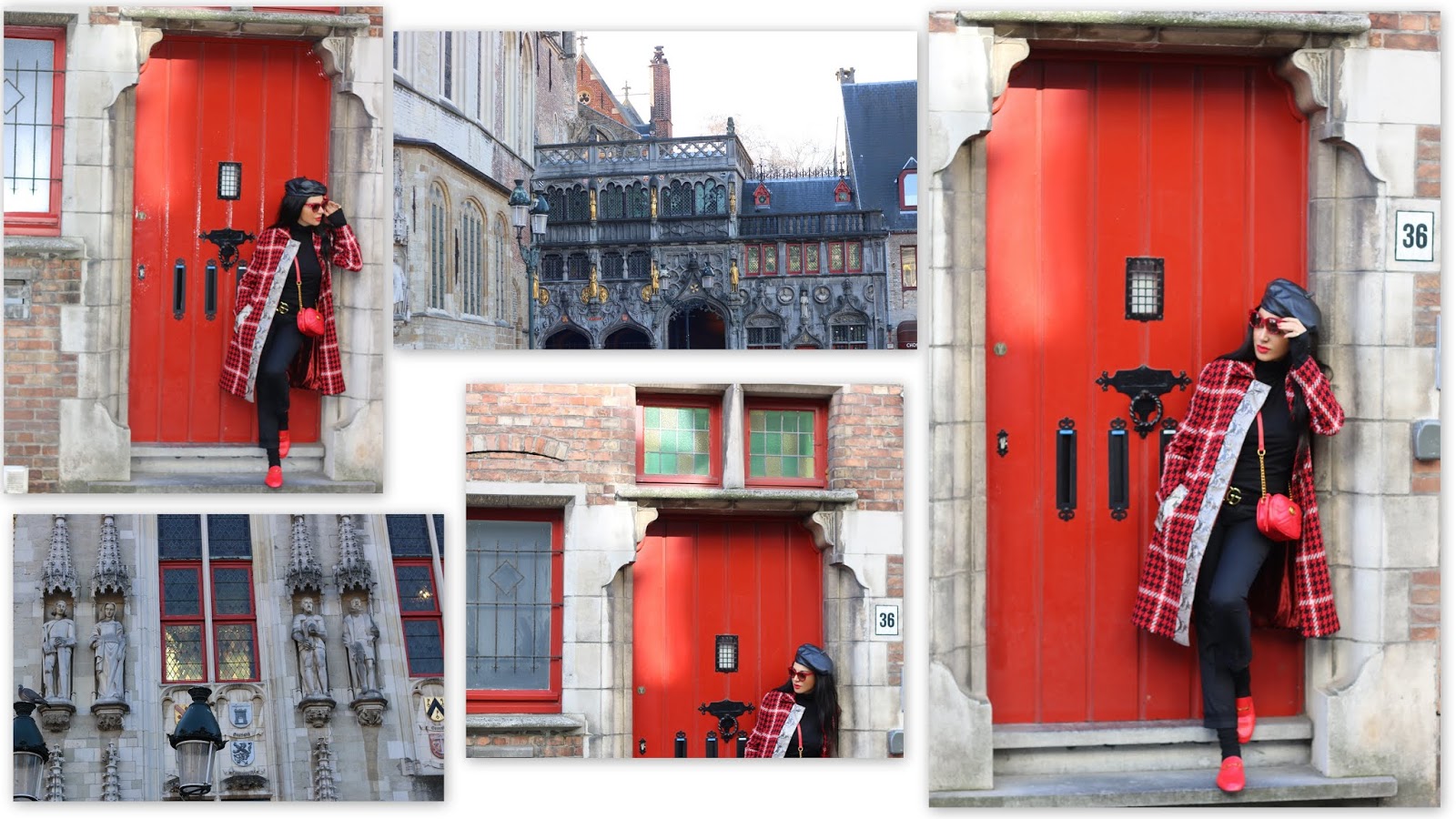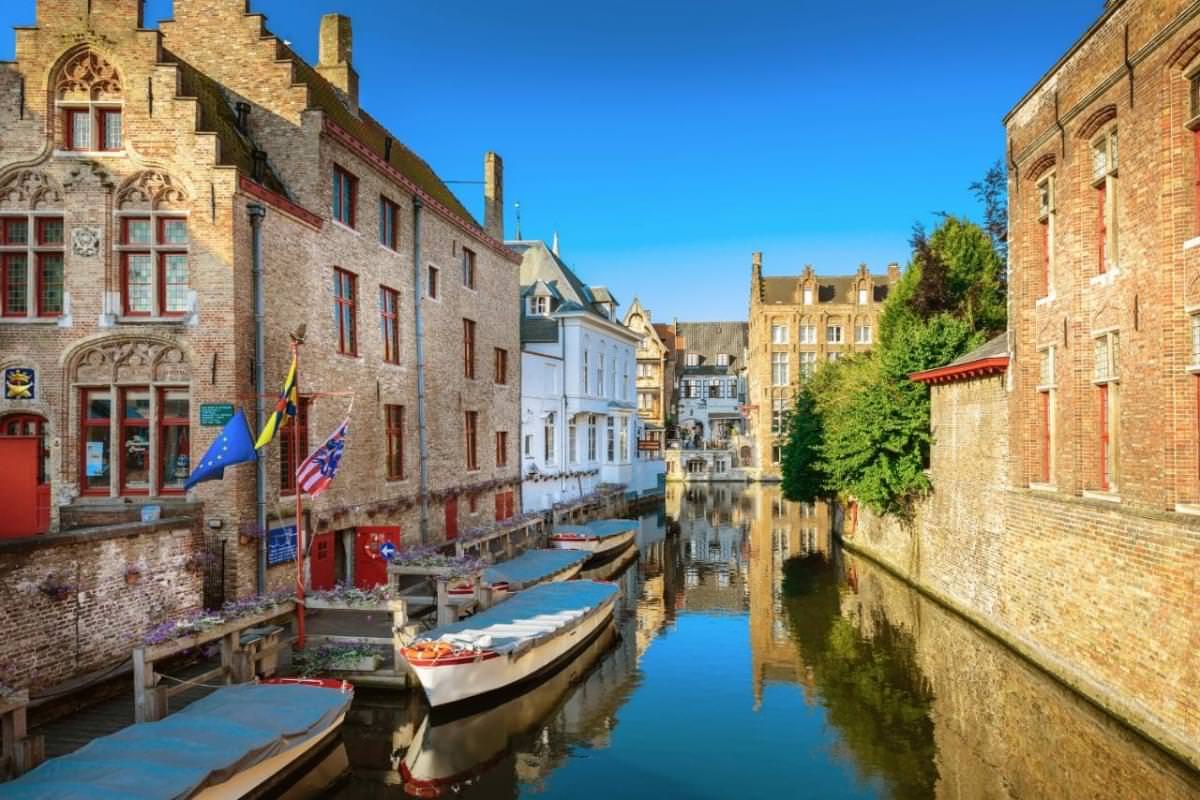 Photos: Claudio Nigro
I was wearing: