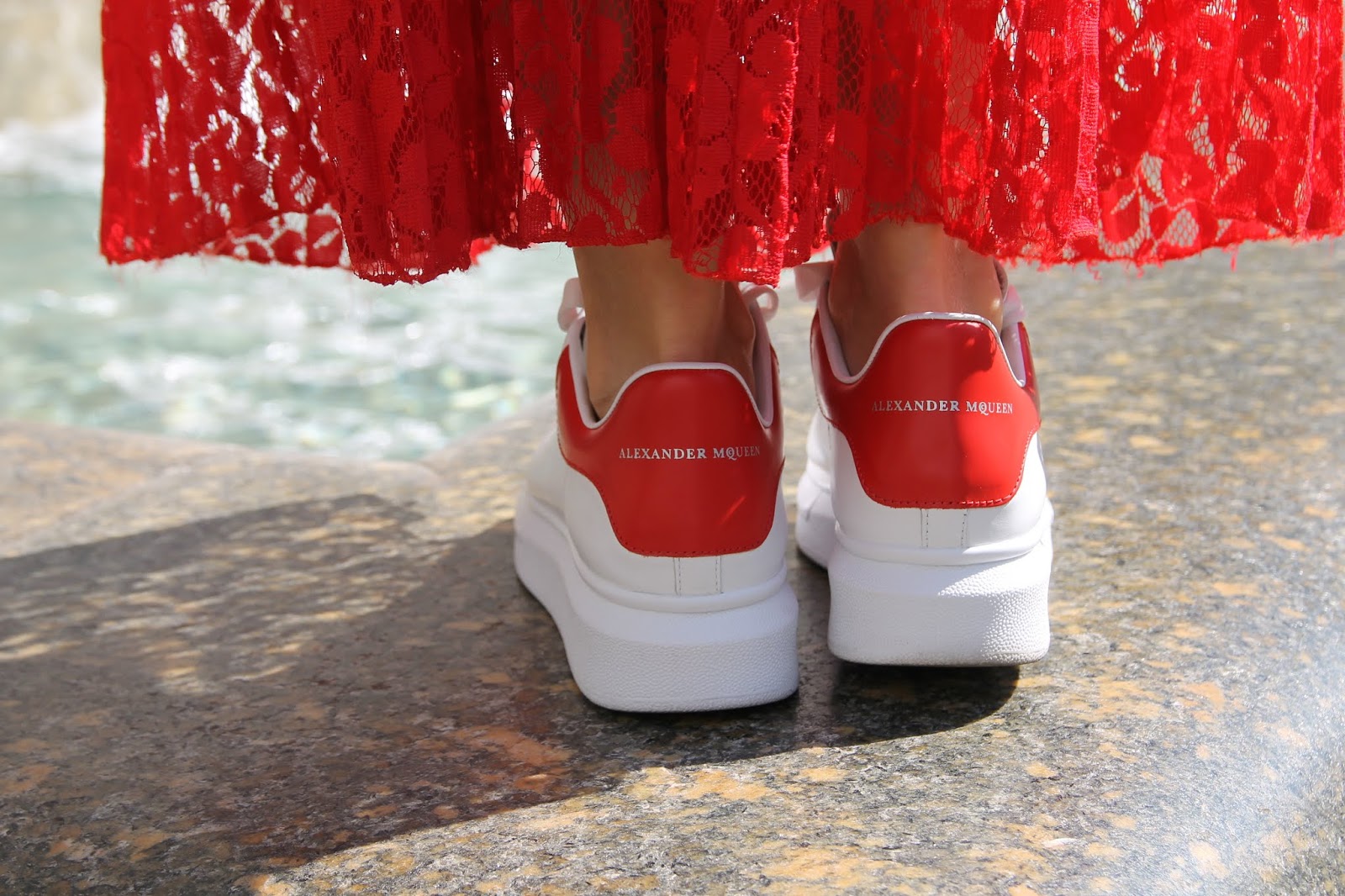 La città di Torino é un'ottima scelta per un week-end fatto di cultura, bontà e relax.
Il suo centro storico, raccolto e raffinato, é perfetto per essere esplorato a piedi.
Numerose sono le bellezze artistiche e architettoniche, ma anche solo girovagare per il centro è piacevole: i portici, i palazzi d'epoca e le grandi piazze mostrano una città di stampo regale, in tutta la sua eleganza.
Tra le sue strade si respira una storia ricca e centenaria, l'antica capitale del Regno Sabaudo, culla del Risorgimento e teatro di grandi eventi storici italiani, è una città dalle mille sfaccettature.
Una città che ha saputo reinventarsi, oggi polo industriale di crescente innovazione e centro di sperimentazione artistica e culturale.
H
o voluto cogliere un pò dell'anima del capologuo piemontese in una lunga passeggiata tra i suoi tesori e una dolce tappa in uno dei suoi caffè storici, gli antichi locali ottocenteschi ove assaporare le delizie tipiche, tra antichi specchi, tappezzerie di raso, boiserie, preziosi candelieri e piatti di porcellana, in un viaggio a ritroso nel tempo.
A piedi dalla splendida Piazza San Carlo, il "Salotto di Torino", sulla quale si affacciano monumenti di grande interesse, come le due chiese gemelle in stile barocco, in onore di San Carlo e Santa Cristina, risalenti alla prima metà del 1600, fino a Piazza Castello, cuore della capitale sabauda.
Anche su quest'ultima si affacciano alcune delle attrazioni più importanti della città: il Palazzo Reale nel centro, il Teatro Regio, Palazzo Madama e la Real Chiesa di San Lorenzo, in un concentrato di storia e bellezza unico.
E' la gonna lunga plissè la regina incontrastata di stile per questa PE 2019, io l'ho indossata con un paio di comode sneakers per una indimenticabile passeggiata tra arte, storia, cultura e gastronomia, in una delle città italiane più belle.
(Clicca
qui,
qui,
qui
e
qui
per vedere tutte le gonne che ti faranno perdere la testa questa stagione).
(Clicca
qui
,
qui
e
qui
per vedere un mio diverso look dove indosso una pleated maxi skirt).
Turin's central square is Piazza Castello and it is lined with museums, theatres and cafes: the city's Savoy heart.
Dominating it is the part-medieval, part-baroque Palazzo Madama, the original seat of the Italian parliament.
To the north, is the exquisite facade of the Palazzo Reale, the royal palace built for Carlo Emanuele II in the mid-1600s.
The spacious piazzas of Turin and its mesmerising palaces will overcome you with the desire to photograph everything in sight.
This is especially so on beautiful days backdropped by a sky infused with the intense colour rendered by its proximity to the Alps and their cloud-sweeping breezes.
Piazza Castello is a square brimming with history, giving meaning to the expression "the heart of Turin".
Starting back from Piazza Castello, after heading along Via Roma for a few minutes' walk under the porticos, there is Piazza San Carlo and its Caval 'd Brôns, the monument to Emanuele Filiberto. Here, in the drawing room of Turin, you can enter into one of the historic cafés with such glamorous interiors to feast your eyes and taste buds alike.
Piazza San Carlo, the aptly named "lounge" of Turin, is a miracle of elegance.
The harmony of this huge area, on which work began in 1619, is down to Carlo di Castellamonte and it preserves the harmonious and uniform seventeenth century look The twin churches, Chiesa San Carlo (19C) and Chiesa Santa Cristina (18C) stand at the south end.
It is the pleated maxi skirt the undisputed queen of style for this PE 2019, I'm wearing it with a pair of comfortable sneakers for an unforgettable walk through art, history, culture and gastronomy, in one of the most beautiful Italian cities.
Location: Piazza San Carlo and Piazza Castello – Turin – Italy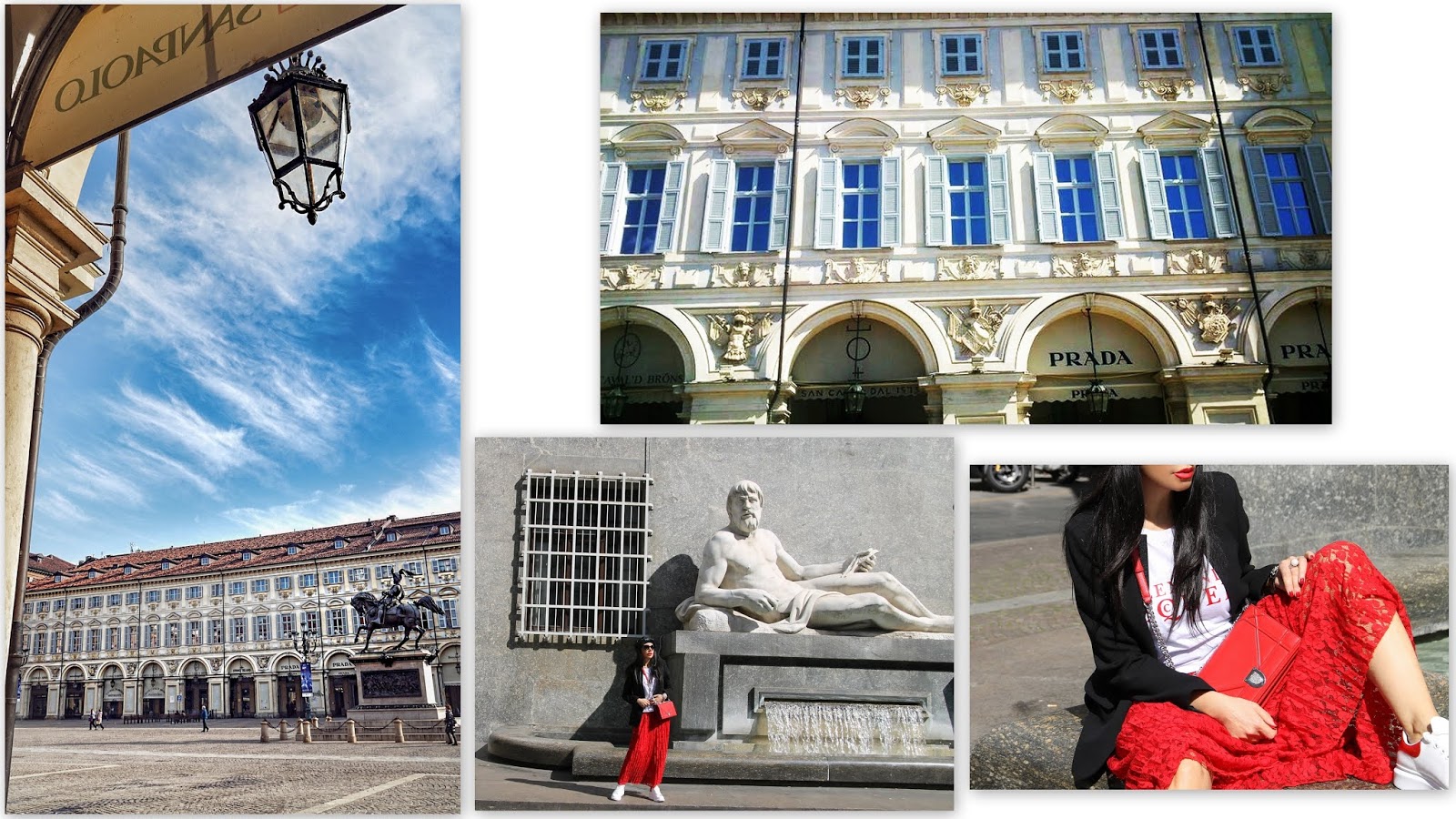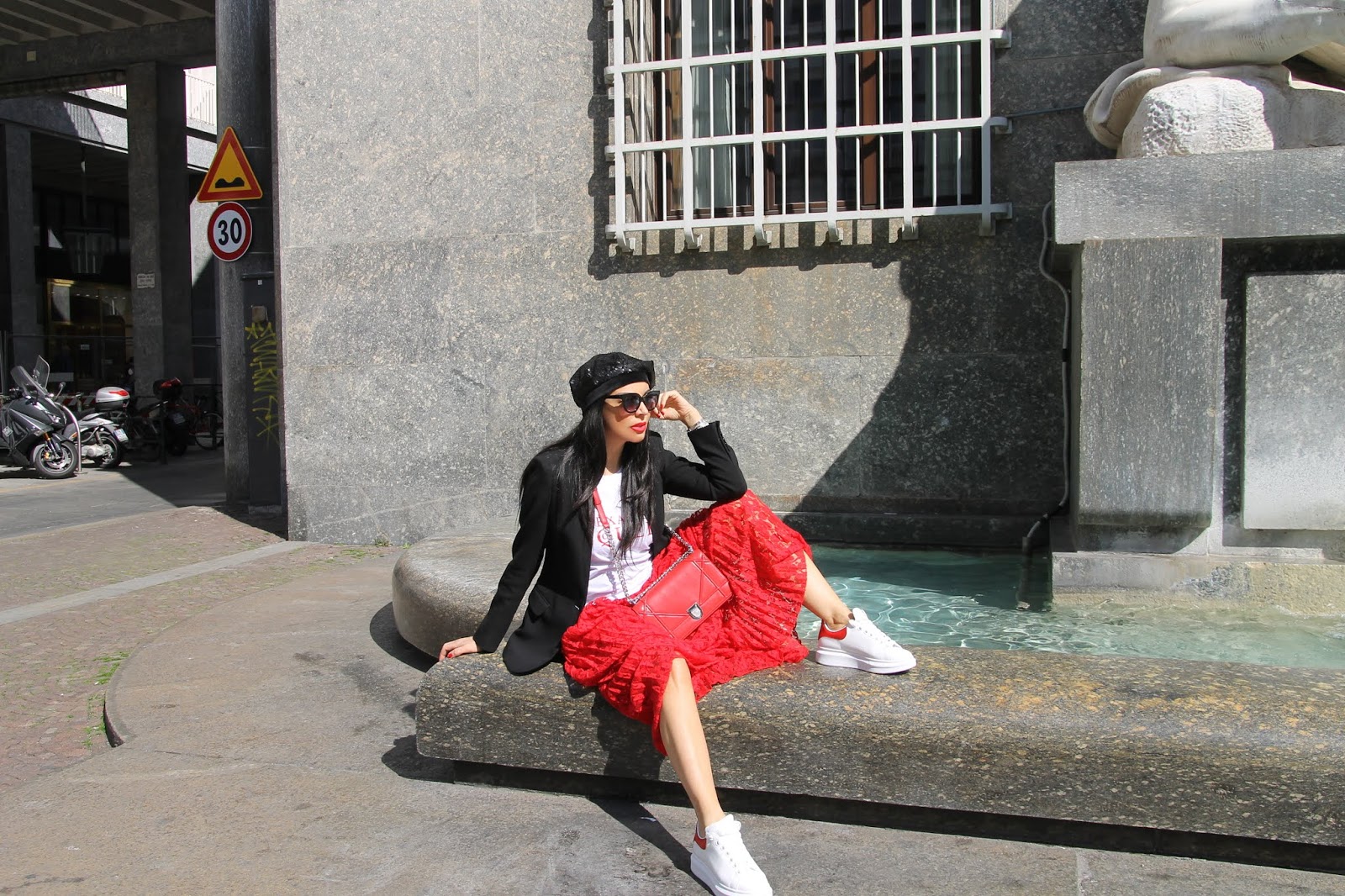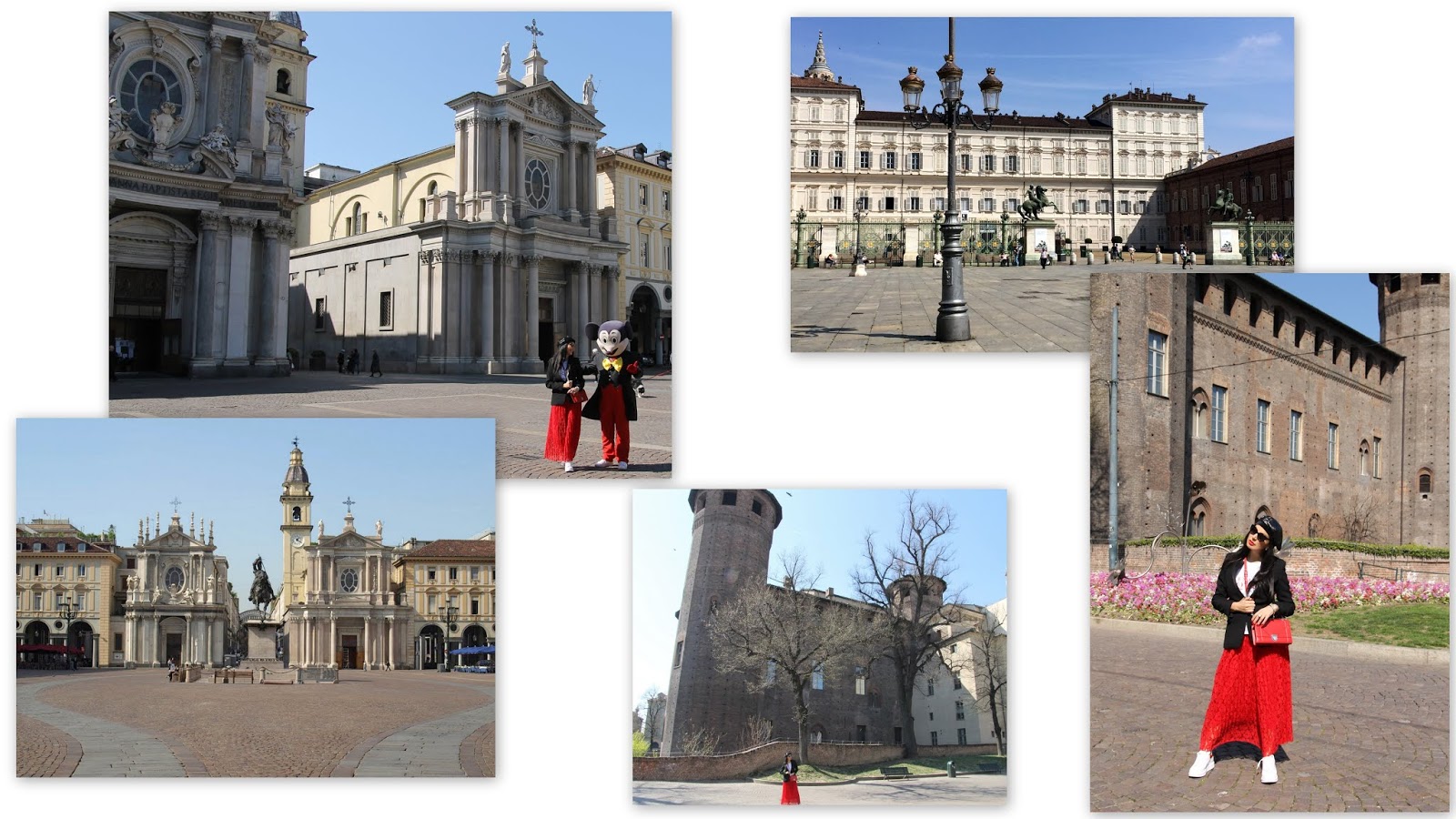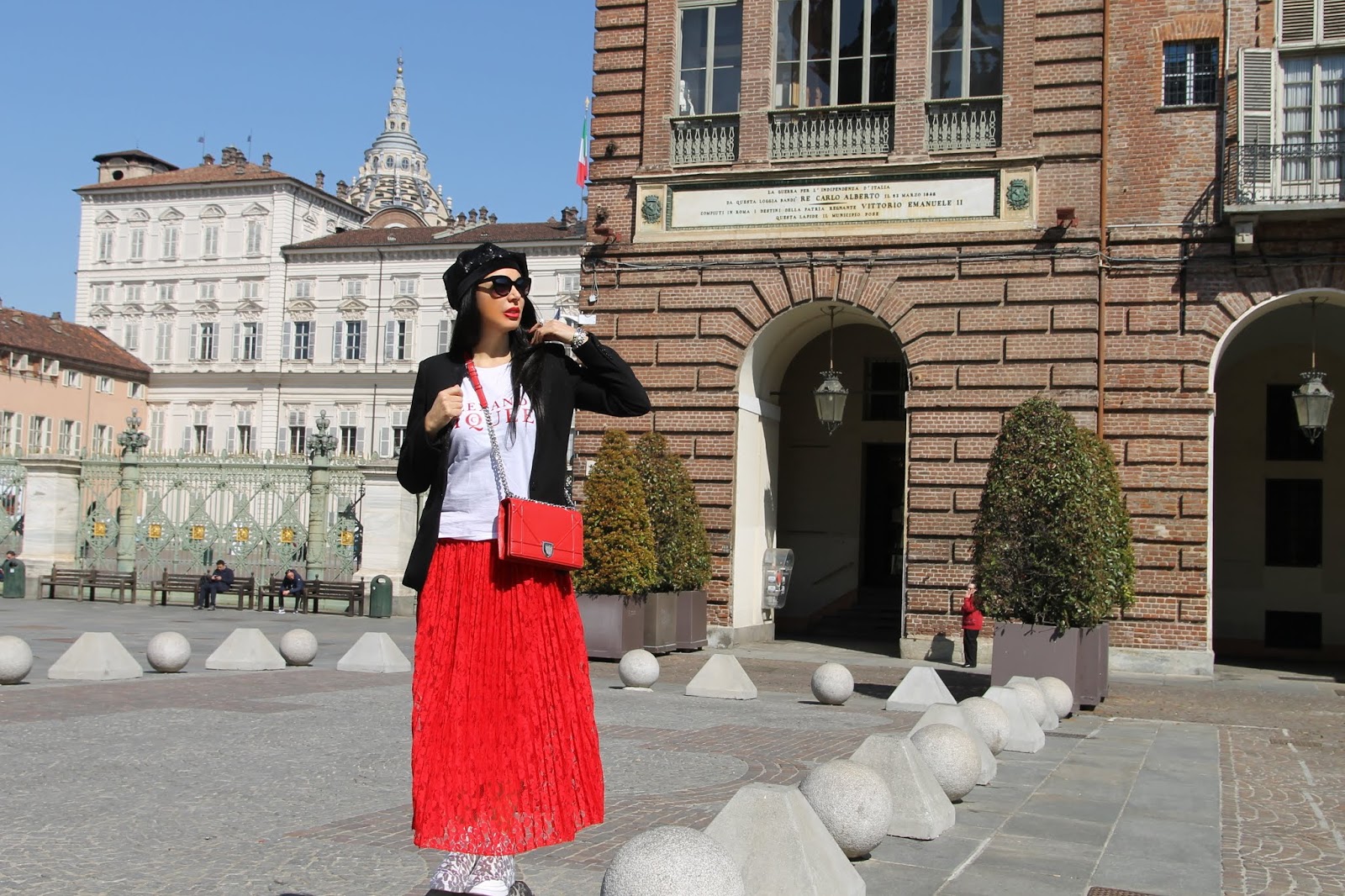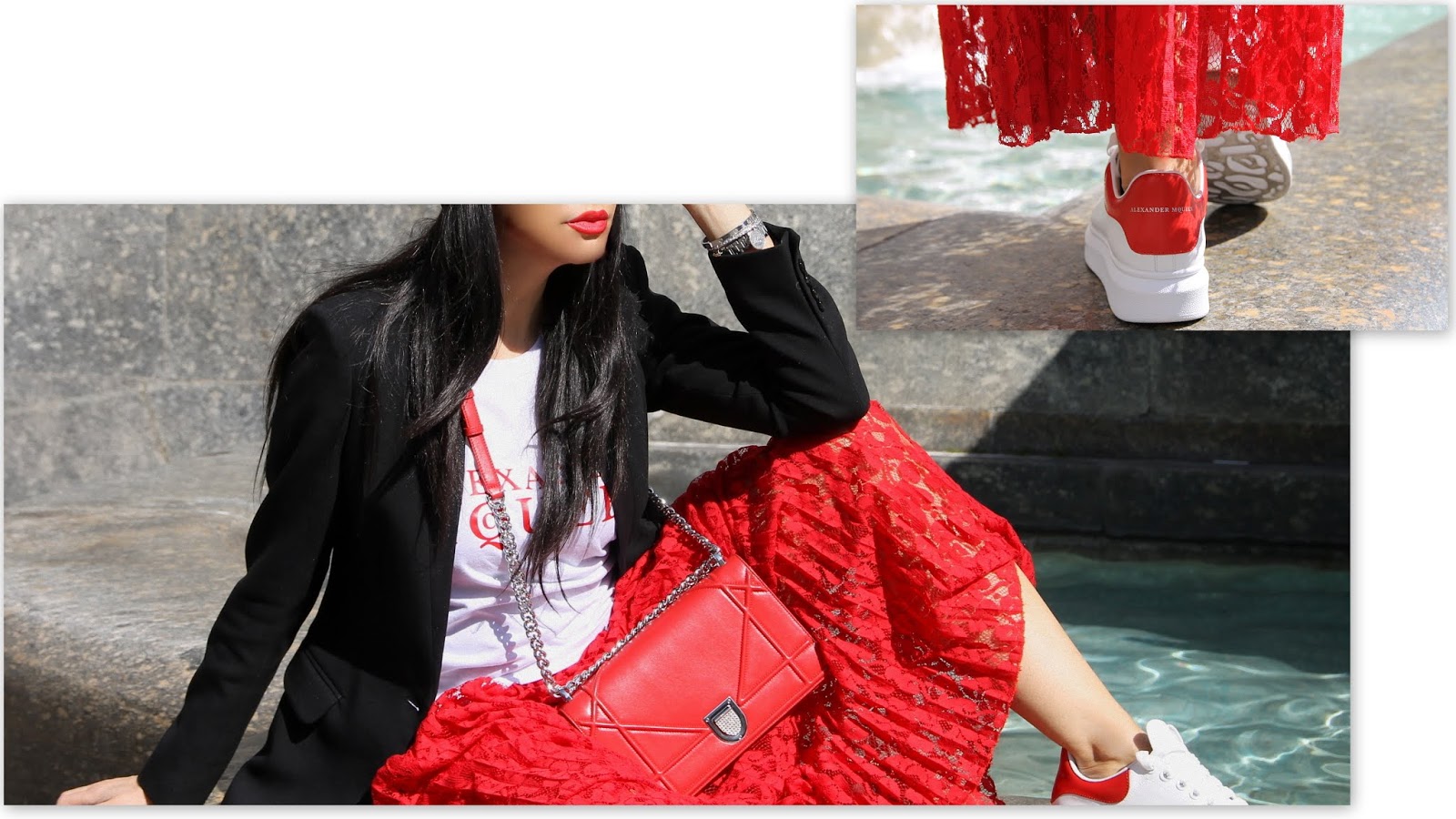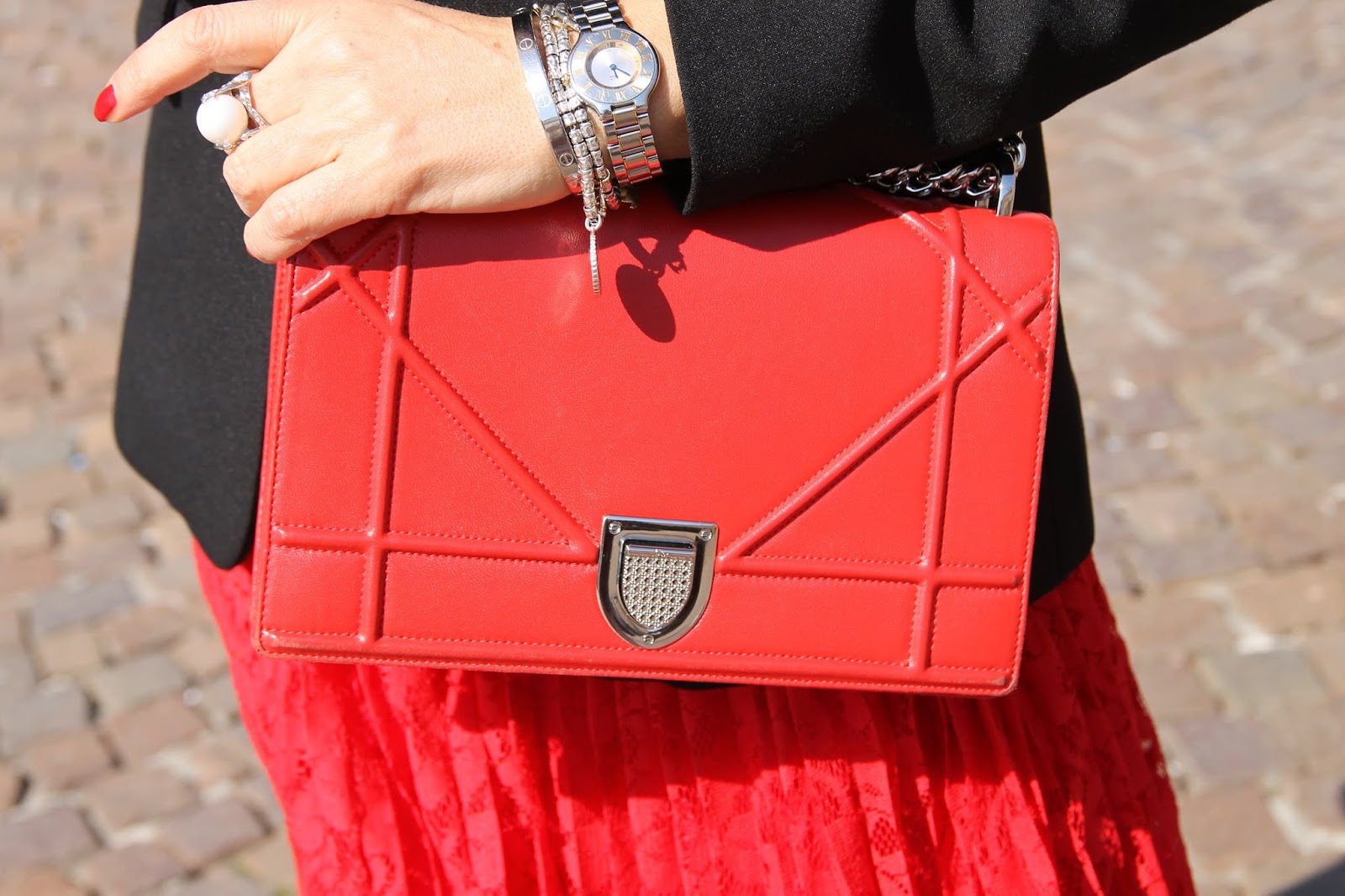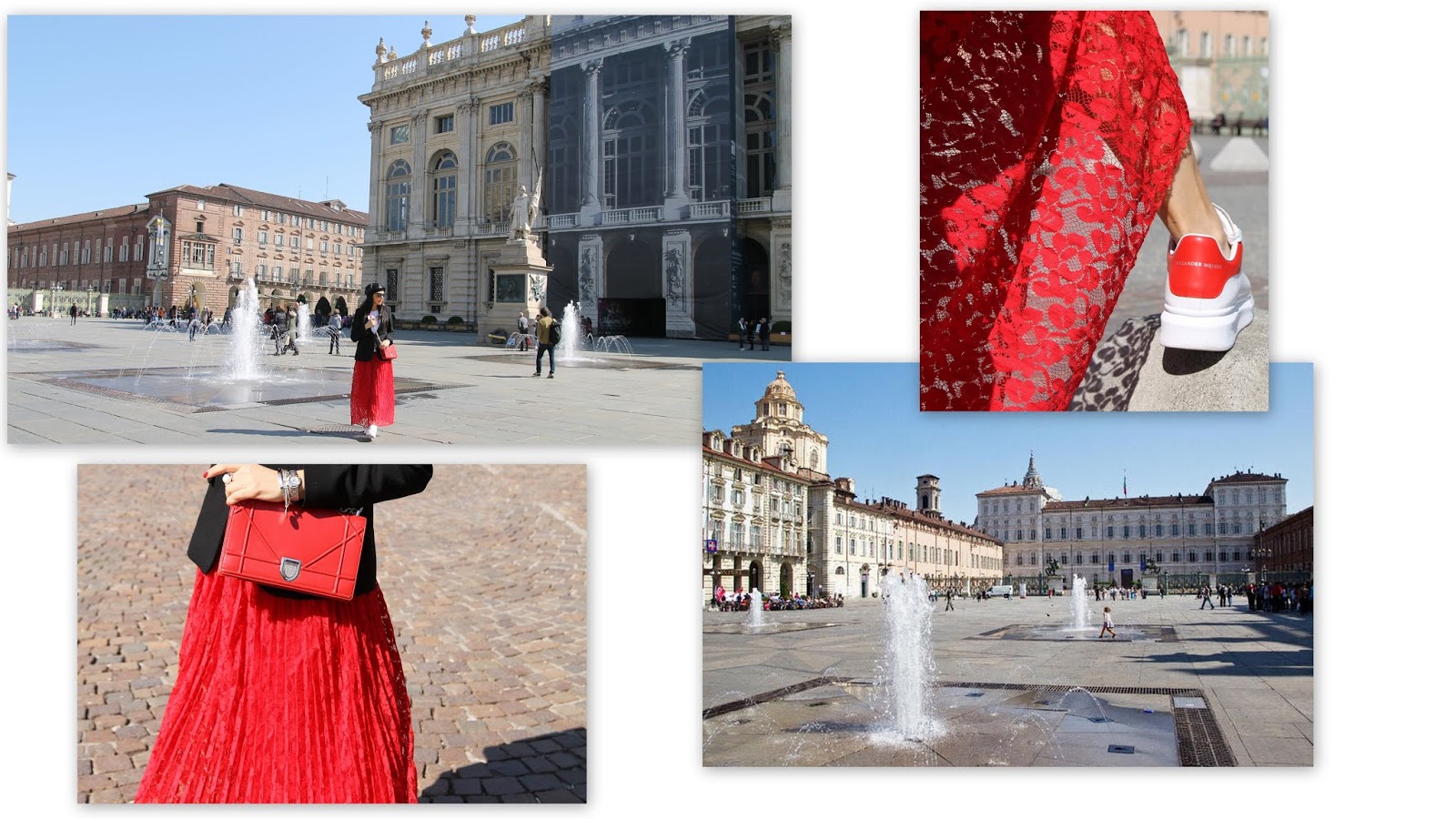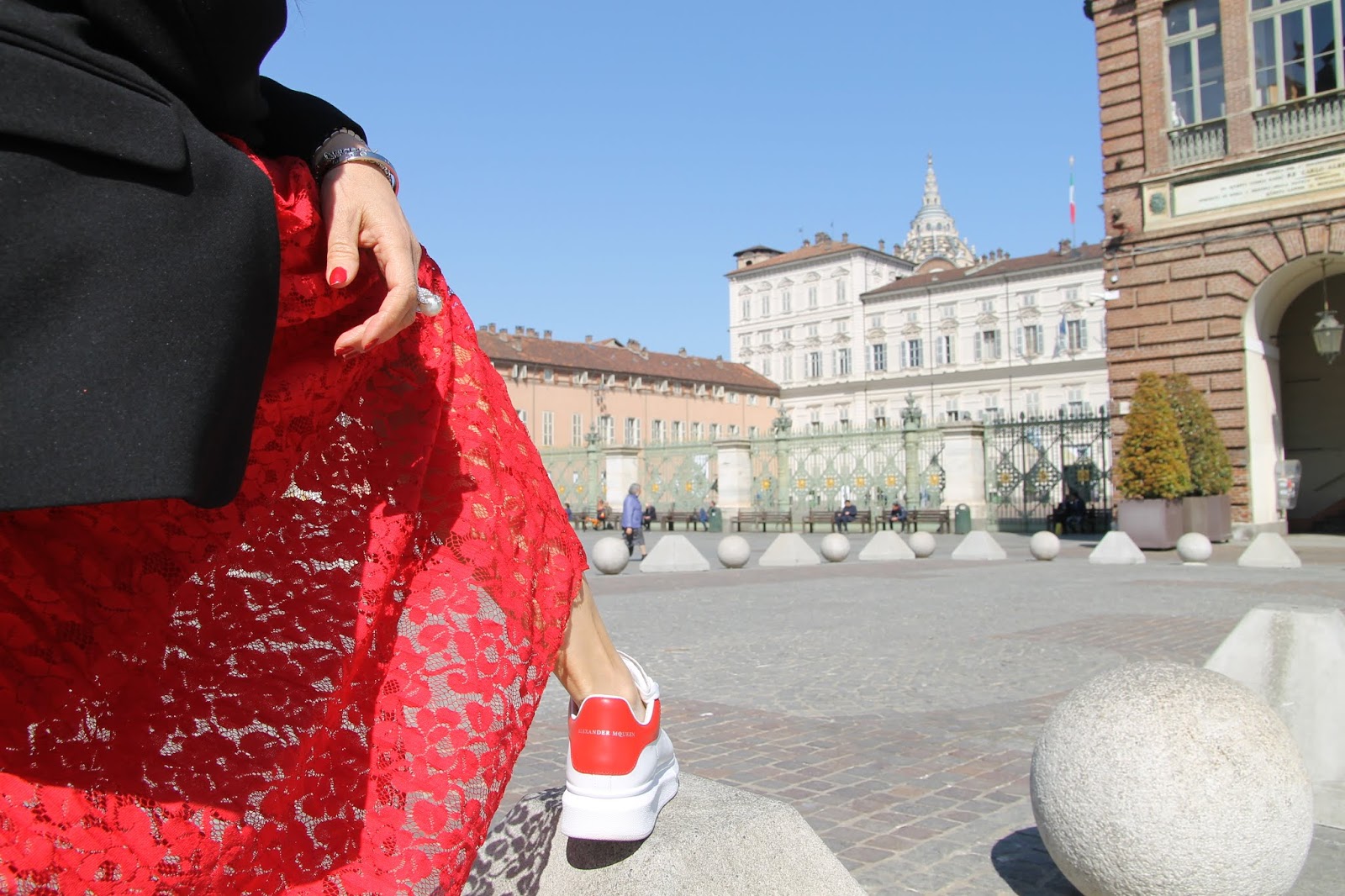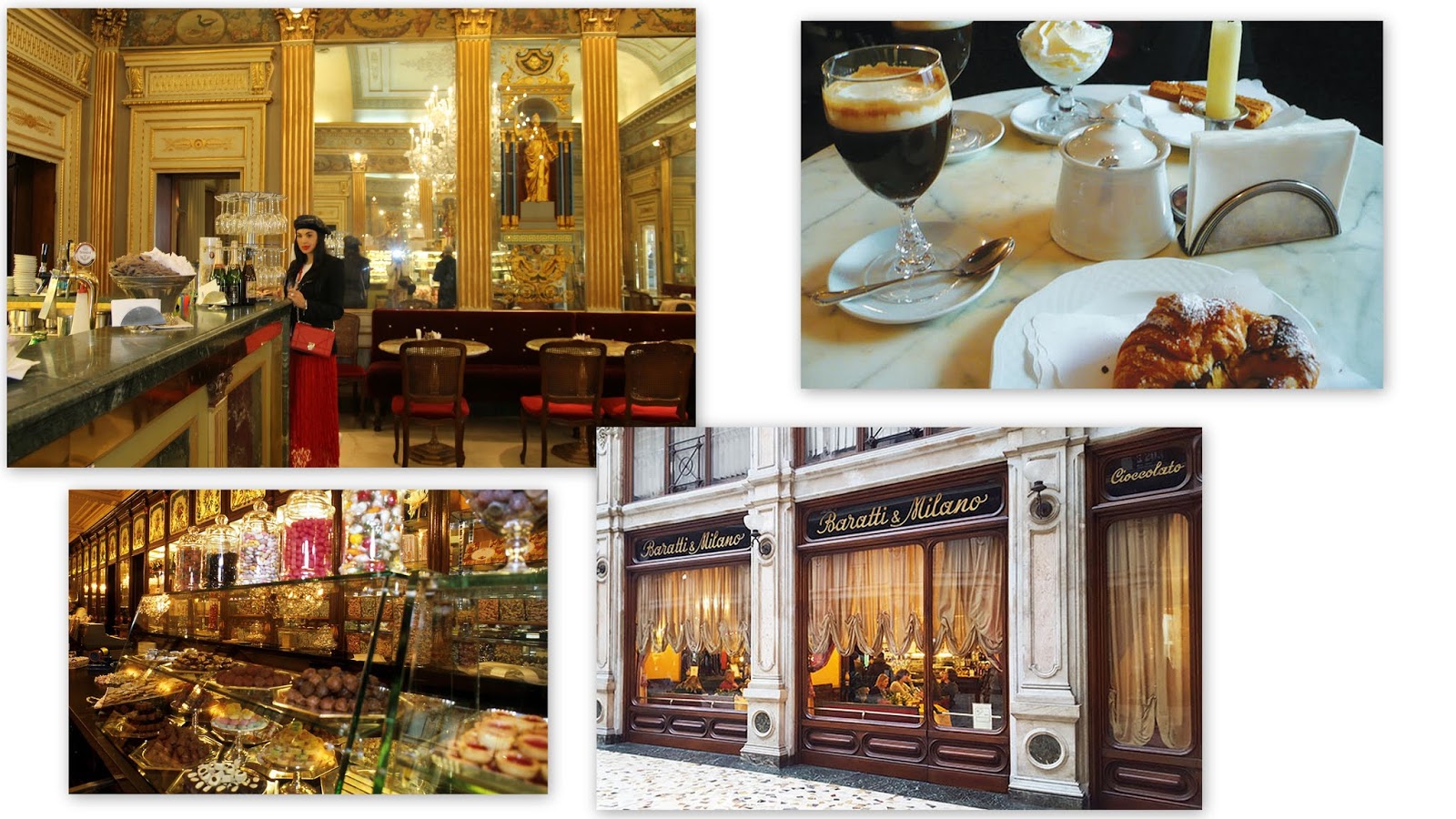 Photos: Serena De Iasi
I was wearing:
Ermanno Scervino lace skirt
Christian Dior "Diorama" bag