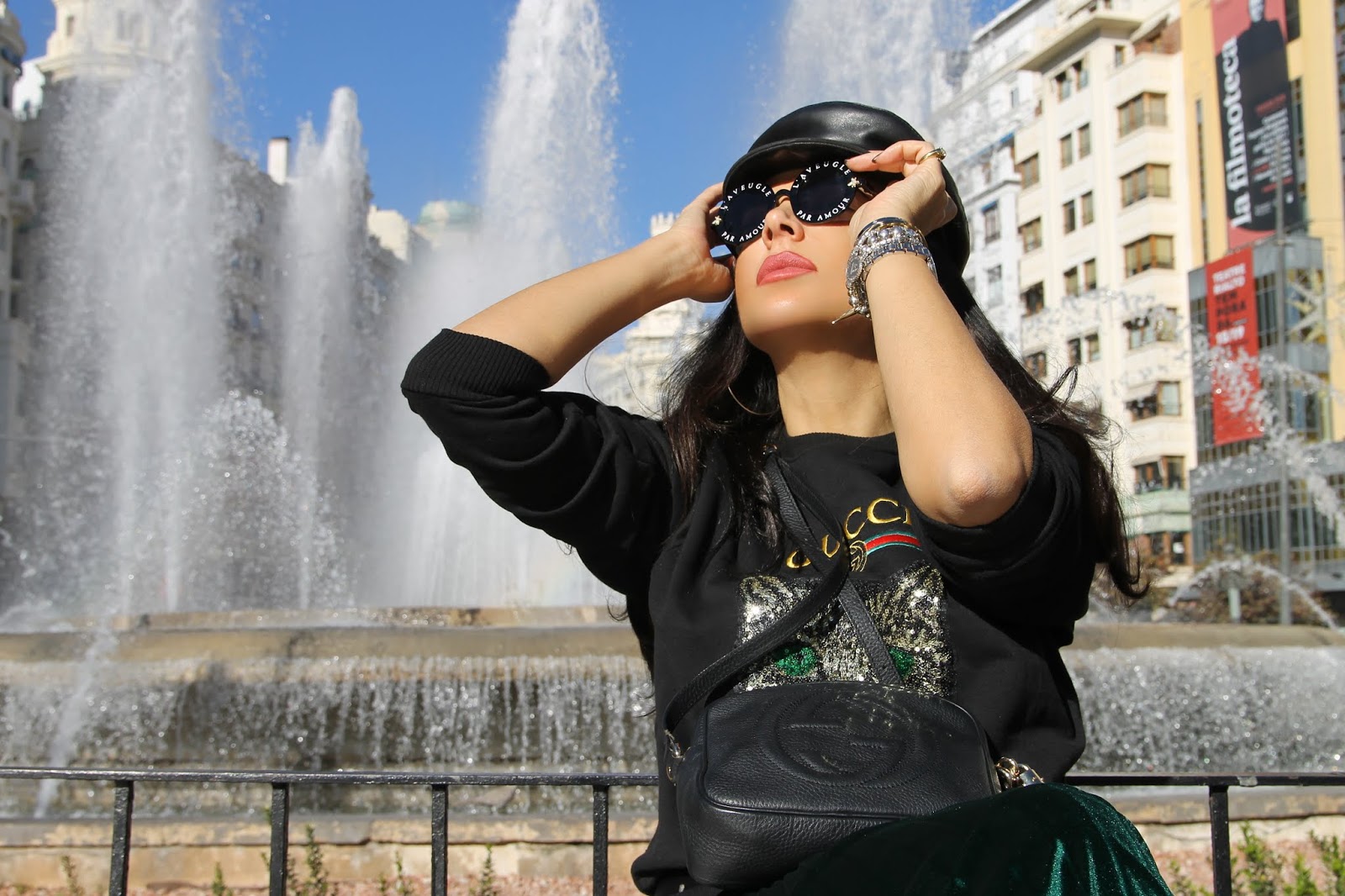 Valencia, la città dalla doppia anima, che
esercita un fascino particolare sui visitatori, offrendo spunti per tutti i gusti e esigenze
,
coniugando insieme passato e futuro.
Da un lato la sua storia, raccolta nella città vecchia, con i
suoi eleganti edifici di epoche diverse quali tracce del suo passato, dall'altro uno spirito moderno proiettato verso il futuro e che, negli ultimi anni, ha tracciato i nuovi contorni della città.
Affacciata sul mare, famosa per il suo importante porto sul Mediterraneo.
Il suo clima, con piu' di 300 giorni di sole all'anno, l'ha convertita in una delle destinazioni piu' richieste.
La temperatura è stazionaria intorno ai 18° tutto l'anno e raramente, in inverno, scende sotto i 10 gradi.
Citta' scientifica, finanziaria e tecnologica, ma con un'ampia offerta culturale, ludica, folkloristica e gastronomica.
Il mio tour parte dalla

piazza più importante, centro nevralgico della città, chiamata "Plaza del Ayuntamiento".
Fu costruita sopra i giardini di un vecchio convento, l
a fisionomia attuale è recente, passata attraverso diverse rimodellazioni e progetti.
L'ultima grande modifica alla Plaza del Ayuntamiento fu apportata dall'architetto Javier Goerlich, tra 1931 e il 1934, e consistette nell'eliminazione di un mercato sotterraneo, di taglio neo-barocco, destinato principalmente alla vendita dei fiori. Quello che resta di questo antico mercato sono le bancarelle di fiori che si trovano nello spazio aperto al sud della piazza.
Nella Plaza del Ayuntamiento è possibile osservare maestosi edifici bianchi con ampie arcate e campanili, che
combinano caratteristiche moderniste sorprendenti con lussuosi interni di ispirazione barocca.
Quelli che colpiscono maggiormente l'attenzione sono il Palazzo Comunale e il Palau de los Correos (Ufficio Postale).
Indosso un look easy chic con una felpa abbinata a una lunga gonna plissè in velluto, perchè le gonne diventano un vero passe-partout per l'autunno-inverno 2018-2019 e sono sempre più glam, per outfit ogni volta diversi.
(Clicca
qui
per vedere tutte le gonne di tendenza da sfoggiare from day to night per questo inverno).
(Clicca
qui
se vuoi vedere un mio diverso outfit dove indosso un lungo abito plissè).
Valencia is not the first place that crosses the mind of travelers.
When thinking of Spain, crowds tend to the busy Barcelona, the trendy Madrid or even the Balearic islands for their travels.
Valencia seems to be somehow lost in the list.
Instead, Valencia turned out to be one of the biggest travel surprises I've had.
Walking in the old city of Valencia is surprisingly pleasant, a real throwback to the past.
You might not be as a big of a fan of architecture, but you can't help but notice the buildings in Valencia are super neat. It gives the city a very tidy, modern and trendy ambiance.
A blissful Mediterranean climate – balmy summers and extremely mild winters – with more than 300 days of sunshine a year – makes Valencia an alluring year-round destination.
It's impossible not to be in a good mood here, especially when sitting in the shade of palm trees under clear blue skies.
Literally translated "Town Hall Square", the grandiose Plaza del Ayuntamiento is the main square in Valencia and probably the best starting point from which to visit the city.
Home to some of the most representative administrative buildings in Valencia, Plaza del Ayuntamiento features an outstanding mix of Spanish architectural styles.
Dominating the square are the stunning neoclassical Town Hall (Ayuntamiento) and the magnificent Central Post Office (Edificio de Correos), designed by architect Miguel Angel Navarro in a beautiful eclectic style that combines striking Modernista features with lavish baroque-inspired interiors.
The plaza is a popular meeting point for Valencians and is often filled with stalls selling wonderful flowers, a local tradition that dates back to 1924.
I'm wearing an easy chic look: a sweatshirt paired with a pleated maxi skirt, because the skirts become a real passe-partout for this winter 2018-2019 so effortlessly glam, perfect for different outfit ideas.
(Click here to see how to wear a maxi skirt this winter).
(Click here to see another outfit where I was wearing a pleated maxi dress).
Location: Plaza del Ayuntamiento – Valencia – Spain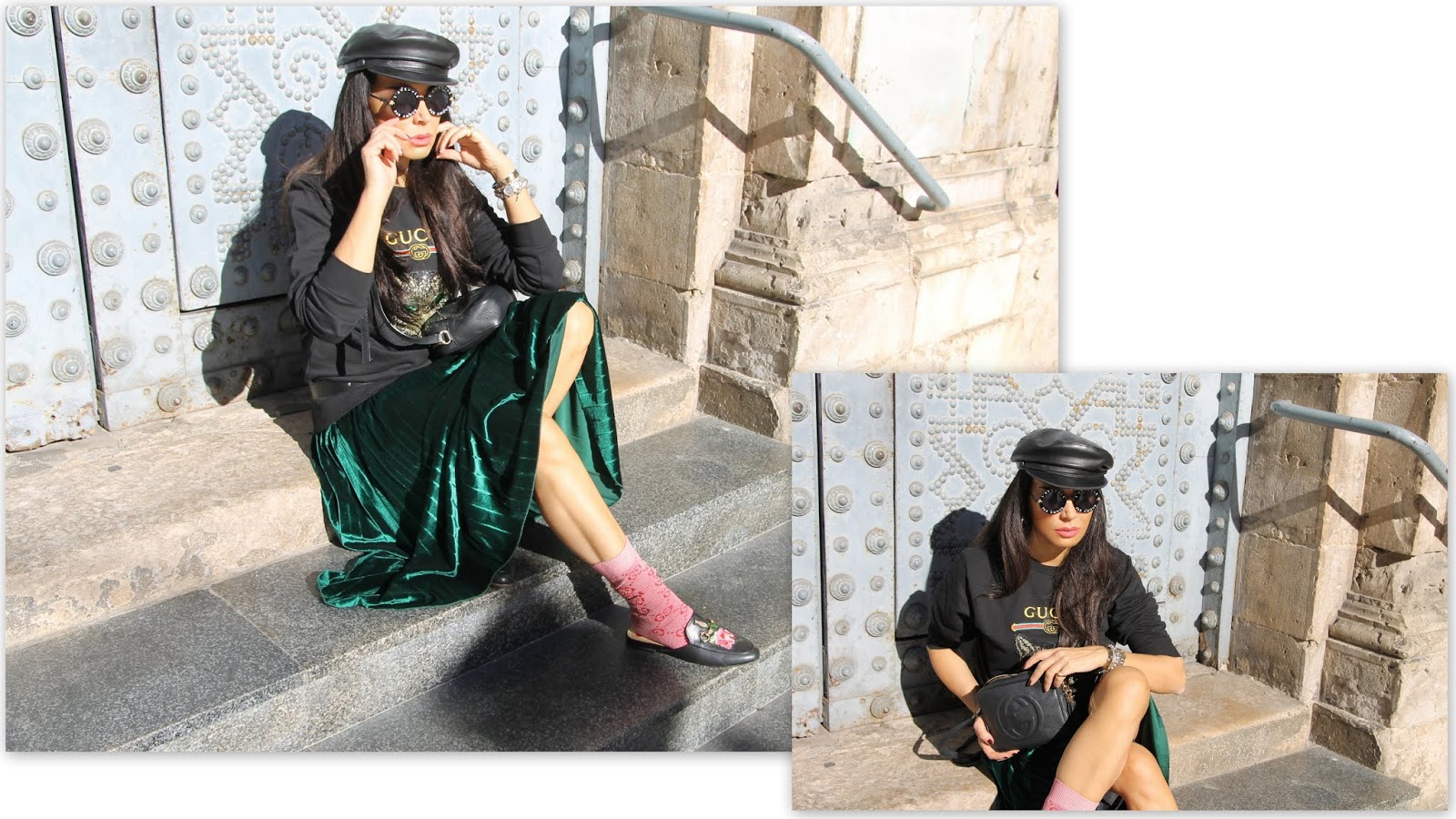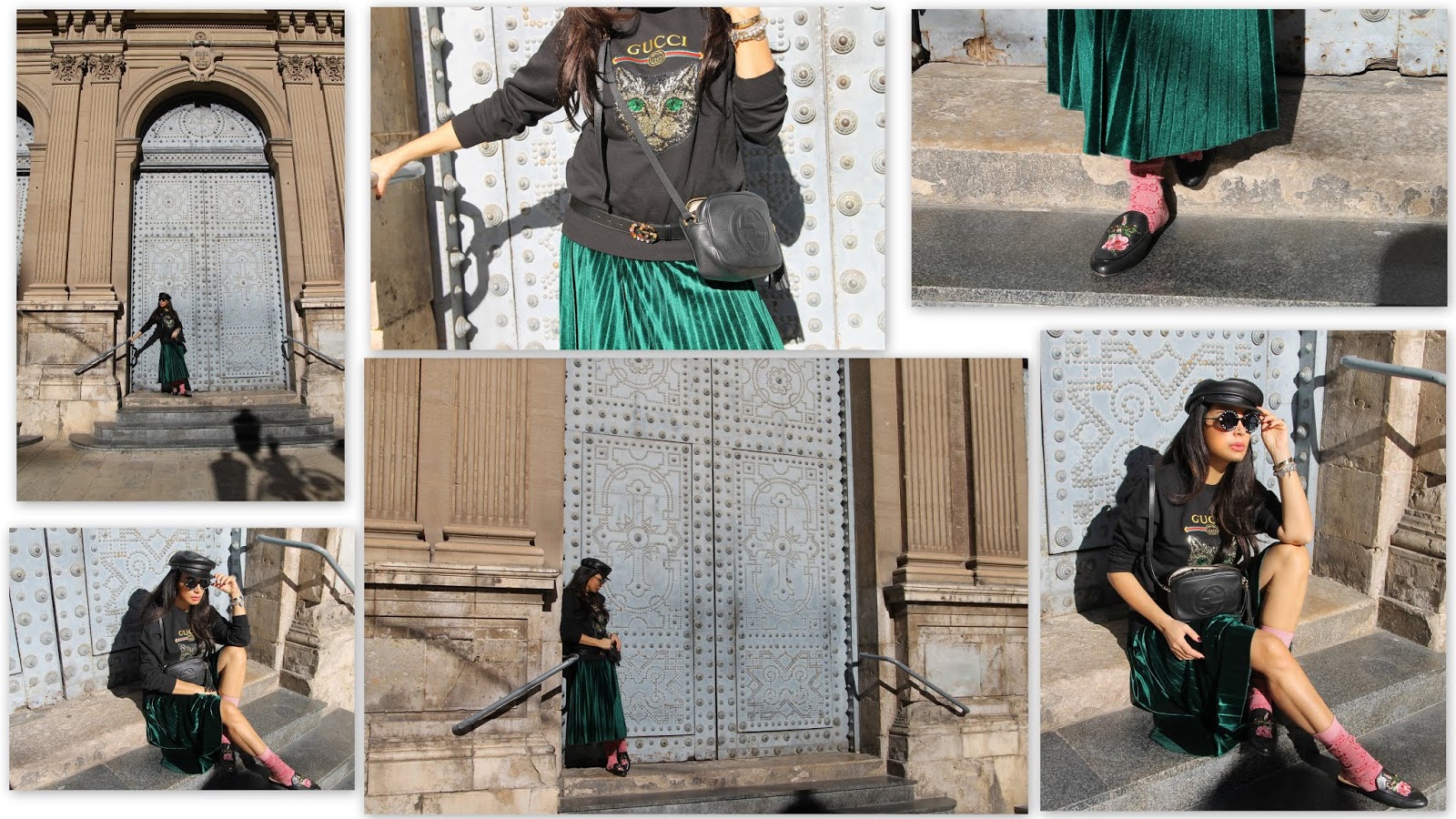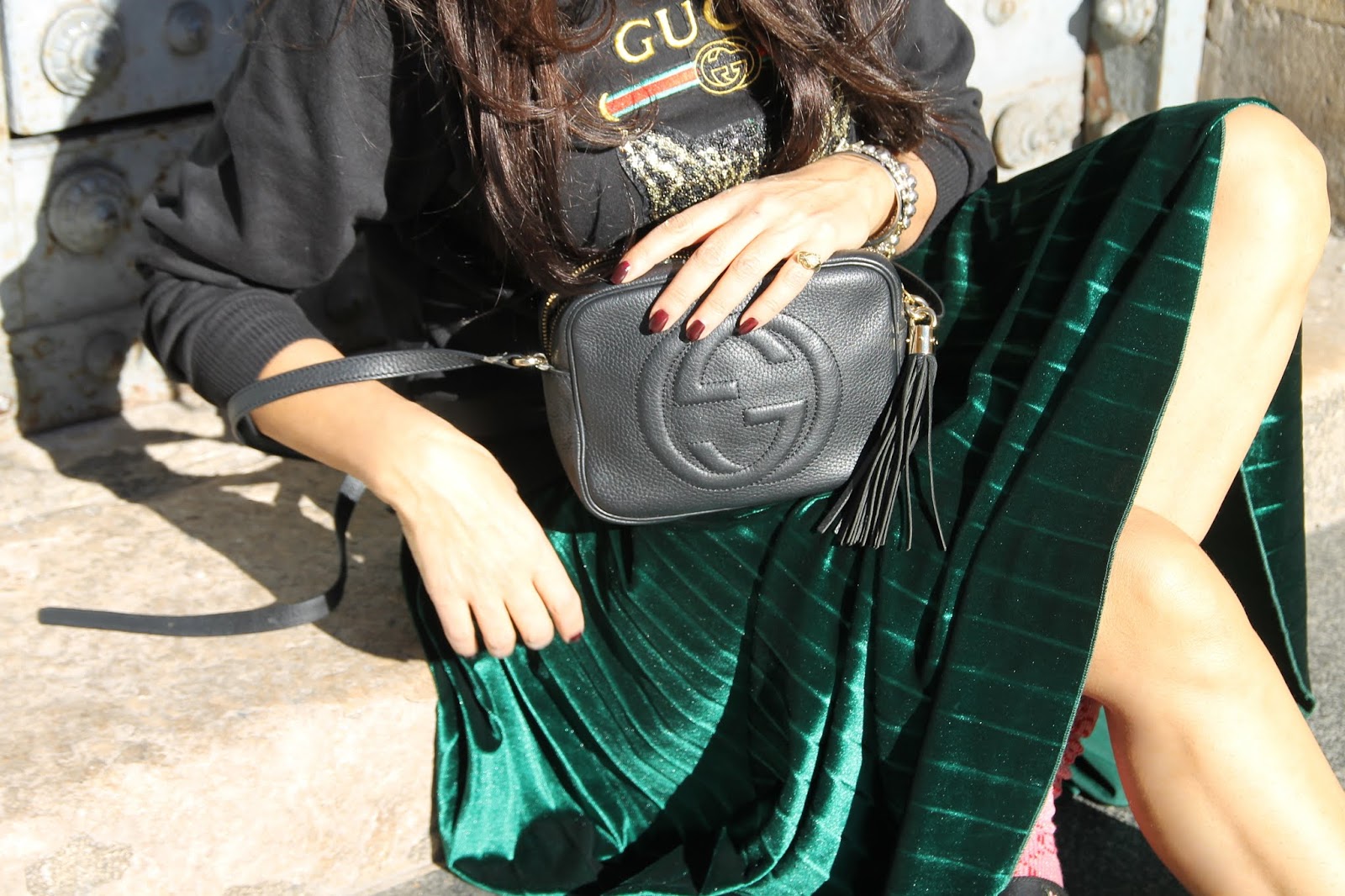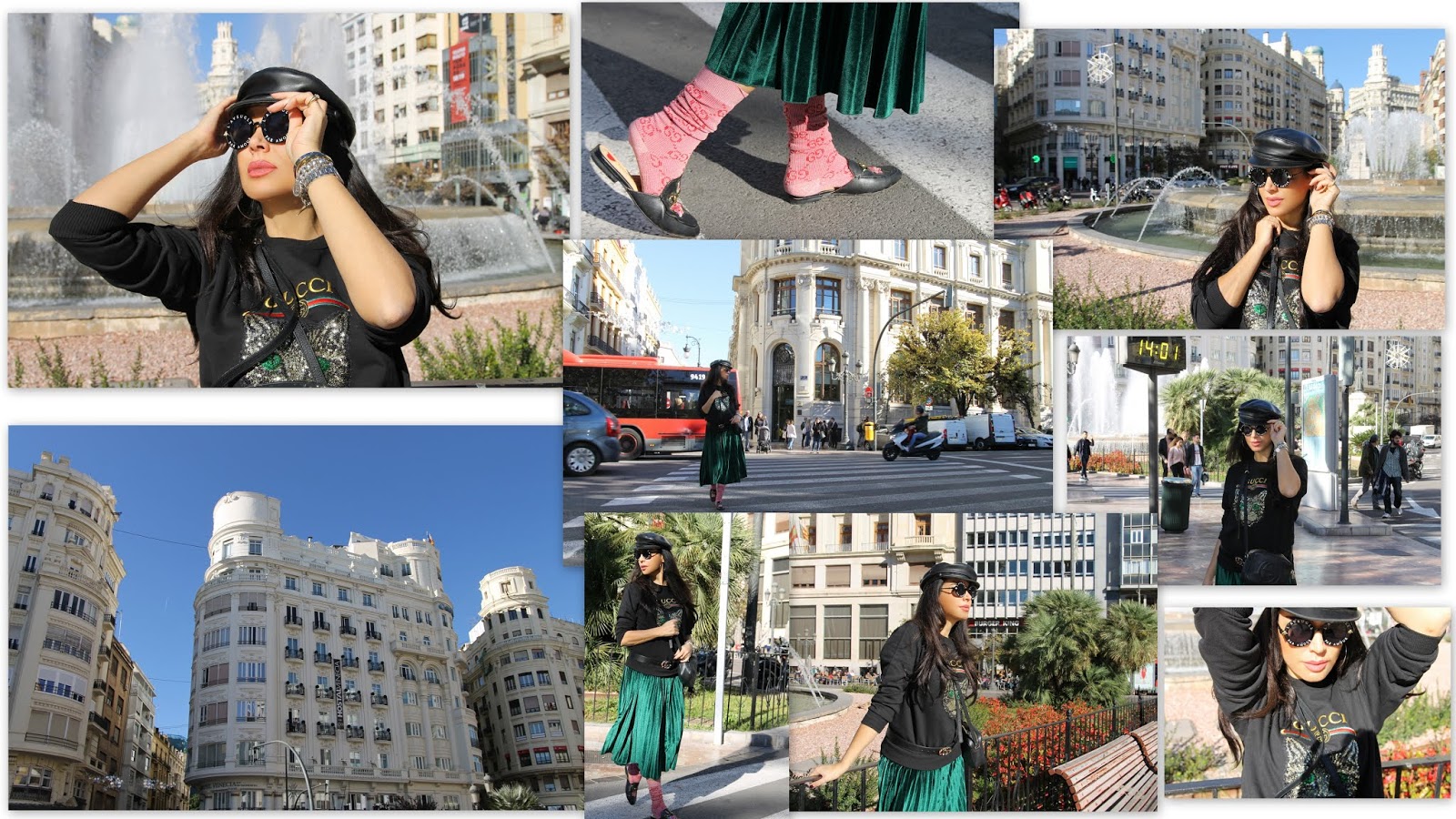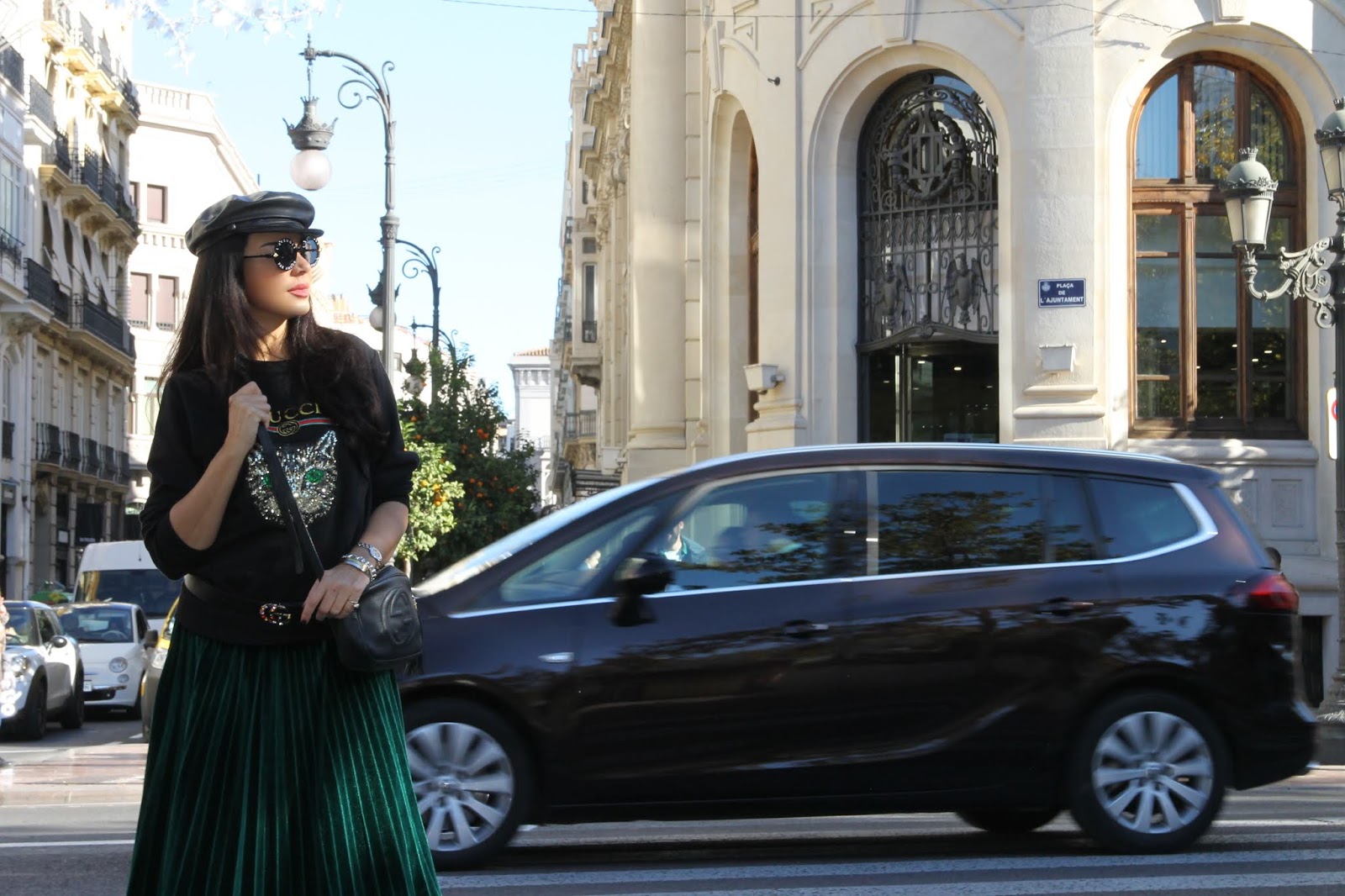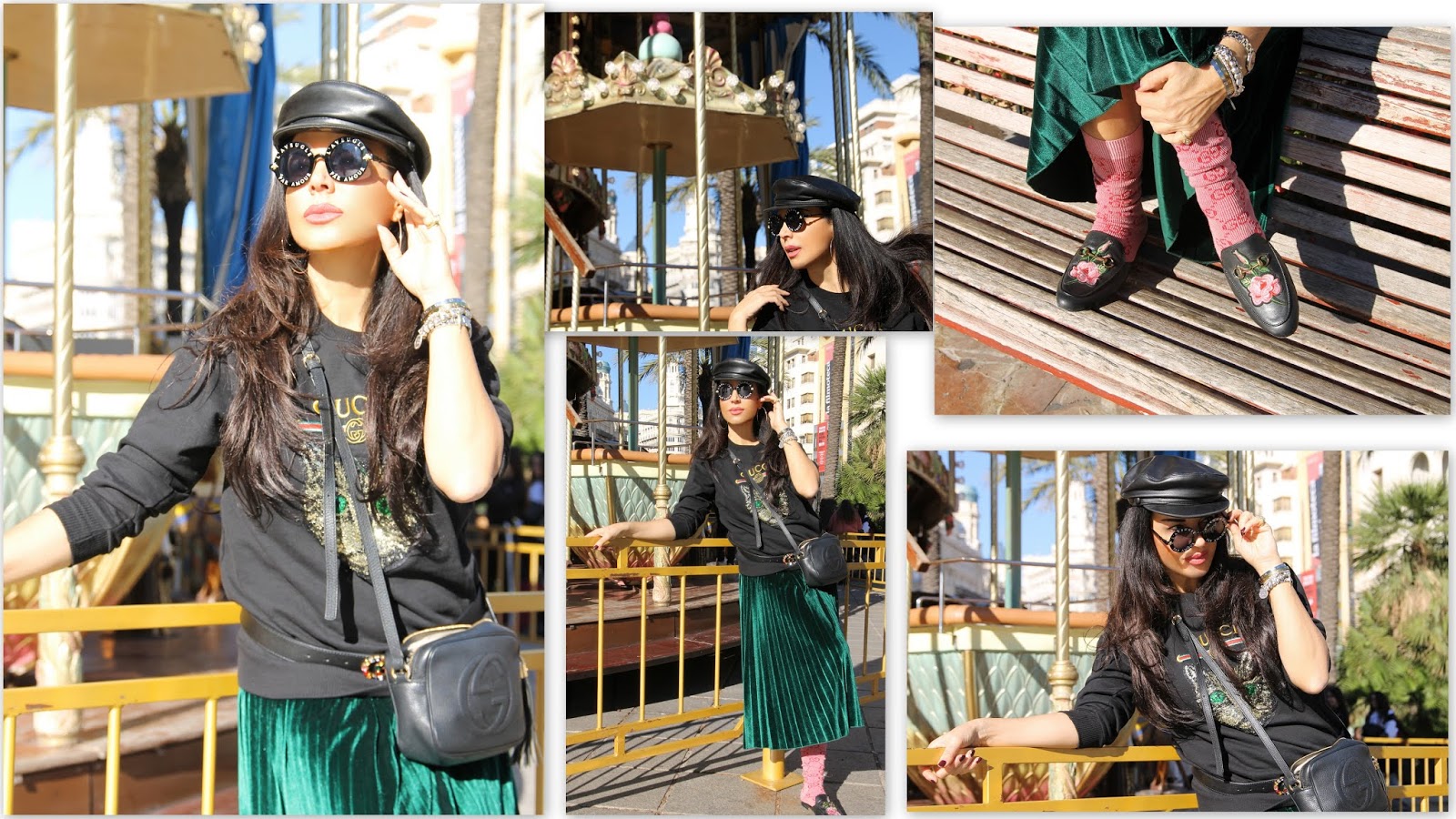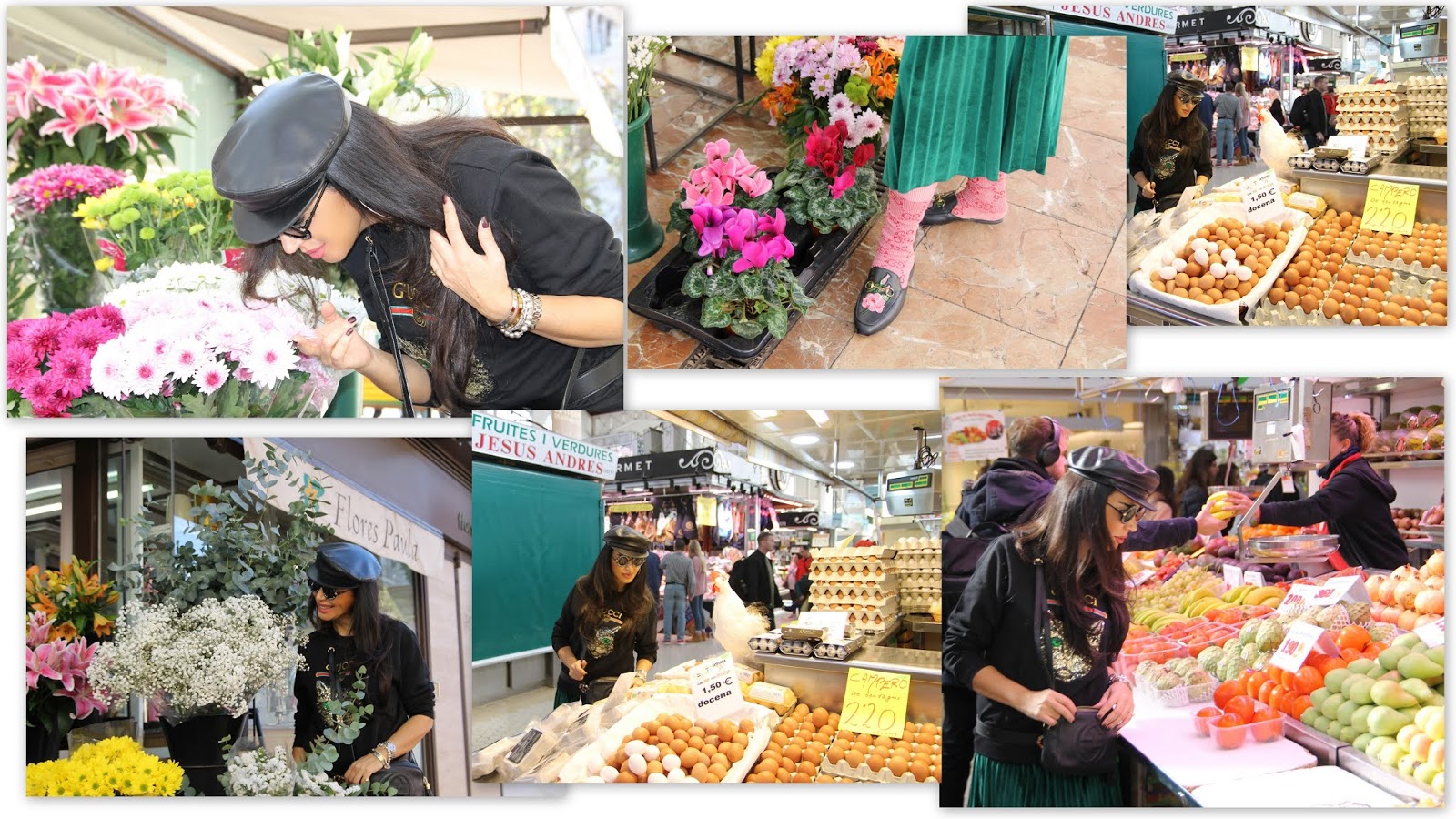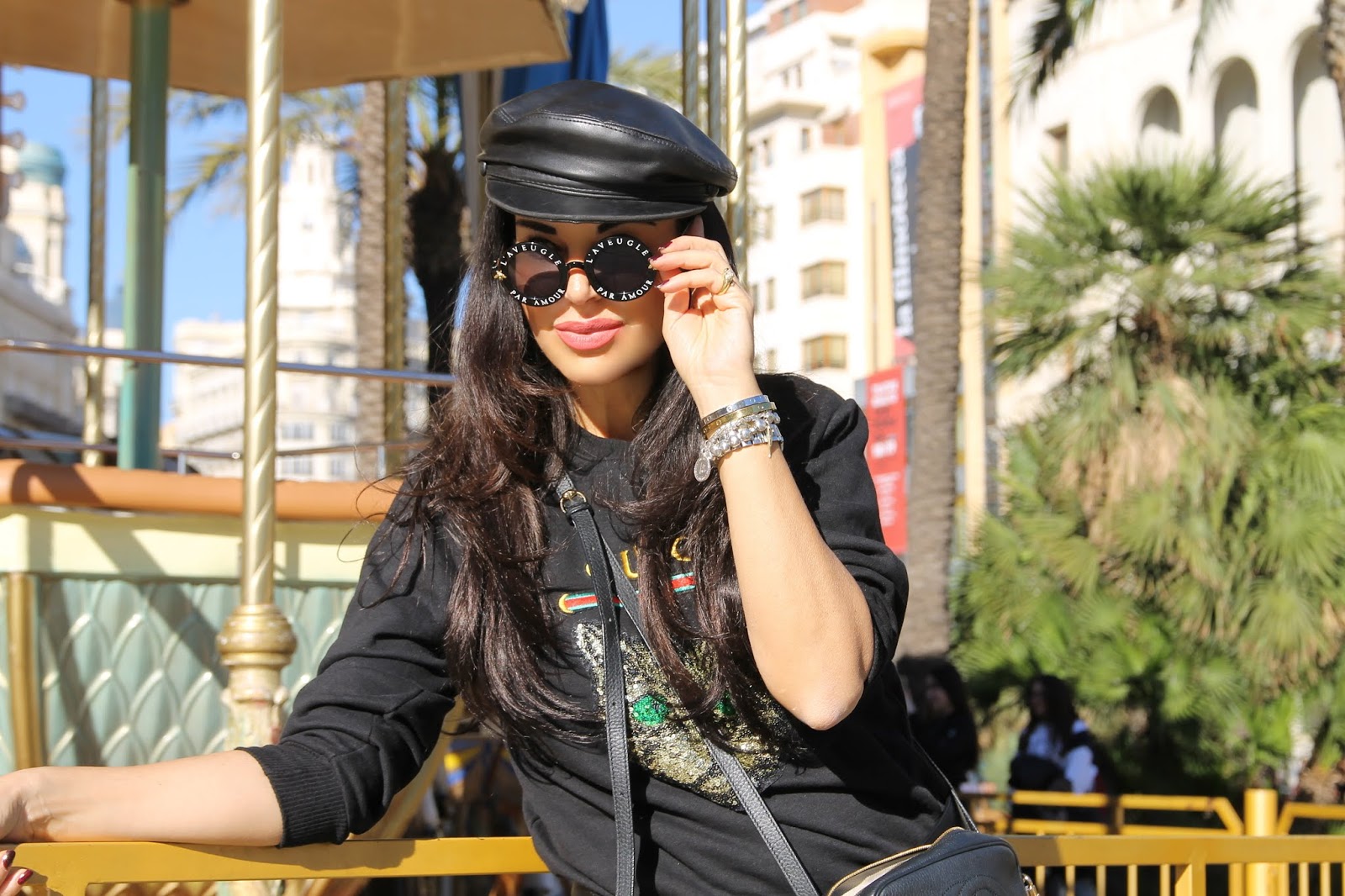 Photos: Ciro Ferraro
I was wearing: